If there was an epicenter of the Democrats' landslide in 2018, it was in the affluent suburbs of Houston. Capitalizing on widespread angst over President Trump, Rep. Lizzie Fletcher ousted a longtime Republican congressman, John Culberson, with a pragmatic message of change. The diversifying district is home to the Bush family, but it voted for Beto O'Rourke in last year's Senate election. Fletcher fended off a progressive primary opponent during the campaign, but ended up voting for Nancy Pelosi for speaker after winning her election.
Fletcher has kept a fairly low profile since her election, but she raised a whopping $583,000 in the first three months of the year. The district's voters, who backed both Mitt Romney and Hillary Clinton, are protective of the energy industry that serves as the economic engine of their community but are also cognizant of the impact of climate change after the historic destruction caused by Hurricane Harvey.
If any one district can serve as a bellwether for the future political direction of the country, it might just be Fletcher's. Adding to the intrigue, Republicans may be facing a heated primary between a distinguished combat veteran and a scion of the Bush family for the right to win back the seat. (Another candidate, Harris County GOP activist Cindy Siegel, is also running in the Republican primary.)
Wesley Hunt, who served in the Army during the Iraq War, is one of the party's earliest recruits. House Minority Leader Kevin McCarthy endorsed his candidacy, and invited him to a big-dollar donor retreat last Sunday featuring Vice President Mike Pence and other top administration officials. Hunt was the only congressional challenger invited to attend. He told National Journal that he's on pace to raise $400,000 for the second fundraising quarter and has built relationships with some of the party's top donors in his home state.
But despite the high-level support, Hunt still faces the possibility of a battle royale in the GOP primary against Pierce Bush—the nephew of George W. Bush—in the same district that his grandfather (Bush 41) once represented. Hunt met with Pierce Bush for the first time over lunch last week, but he came away unable to convince Bush not to run against him. "Let the people decide who the best candidate is," Hunt said.
If Bush entered the race, the primary would offer Republican voters a clear referendum over the direction of the party. Hunt calls himself a proud Trump-supporting Republican, adding that he agrees with nearly all the president's policies. (He said his only disagreement with the president was on national security; he opposed Trump's initial call to withdraw troops from Syria and Afghanistan.) If elected, he'd be one of the few African-American Republicans in Congress, a biographical asset that should help win swing voters in a diverse suburban district.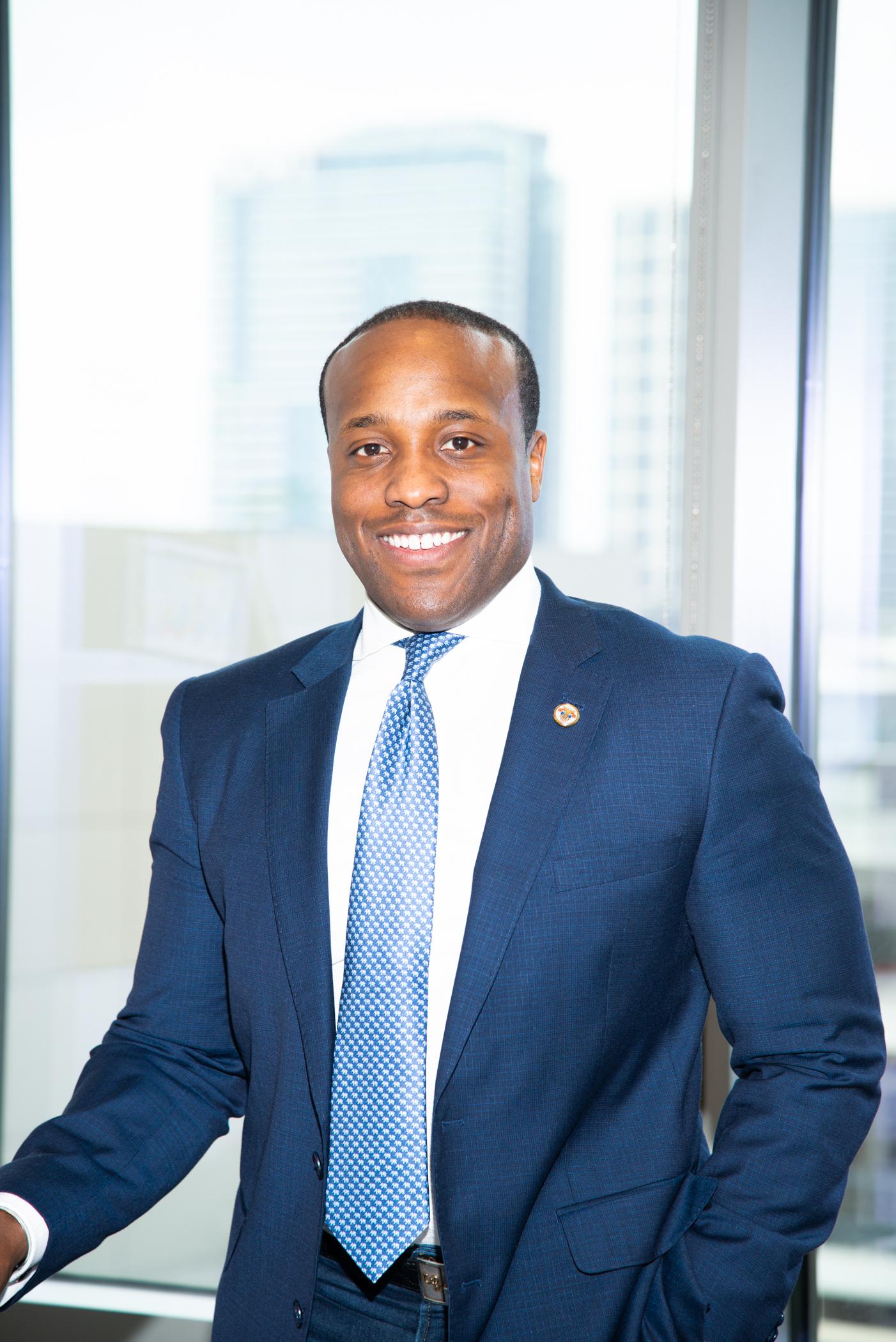 Bush would be a throwback to his party's past, which has a storied history in west Houston. The district is filled with supporters of the family, and it routinely rewarded both former Bush presidents with landslide victories. Trump is not particularly popular in the district despite its Republican ancestry. It featured one of the biggest Democratic swings in the country between 2012 and 2016, backing Mitt Romney by 21 points but then supporting Clinton by 1 point. Hunt argued that the Democratic Party's lurch to the left has brought many of these Republican defectors back into the fold.
Throughout our conversation, Hunt invoked the specter of the Green New Deal bankrupting Houston, whose economy is dependent on the booming oil and gas industry. He said that he acknowledges climate-change exists—he scoffed at those who deny it—but also mocked the doomsday tone of activists who would threaten the nation's economy with their policies. He repeatedly tied Fletcher to her party's loudest left-wing voices, arguing she hasn't spoken out against extreme ideas embraced by outspoken freshmen like Rep. Alexandria Ocasio-Cortez. "She votes with Nancy Pelosi 100 percent of the time," he said.
Fletcher, for her part, wrote in an op-ed in the Houston Chronicle that it was encouraging that Democrats in Congress were tackling the issue of climate change, but she called the Green New Deal itself "too reliant on top-down government solutions."
Expect to hear Hunt's argument from other suburban Republican recruits, who are trying to find some middle ground on issues like the environment while painting the opposition as extreme. Republicans also argue that a Democratic presidential nominee like Bernie Sanders would dramatically change the trajectory of a suburban race like this.
If Hunt is the nominee, it would mark the completion of the GOP's evolution into the party of Donald J. Trump—even in Bush's own backyard. Republicans recognize they can't afford to lose any of their Trump-friendly base, even in a swing district like Fletcher's where the president isn't popular. To win tough suburban seats, they've instead settled on recruiting a diverse and decorated lineup of candidates who sound more like traditional Republican pragmatists while still pledging support to the president.
Affluent suburban voters, who often voted Republican in previous elections, were the key constituency that helped Democrats retake the House in 2018. Republicans are bullish that candidates like Hunt will swing those voters back to their normal voting habits.
"I don't think these voters will suddenly love Donald Trump," said Democratic pollster Jim Gerstein. "But they will be looking at who the [Democratic] alternative is. And it will be important that the alternative is someone who makes them feel OK with casting a Democratic vote, something they traditionally haven't done."