Ocasio-Cortez joins the pantheon of SNL characters
Melissa Villaseñor portrayed Rep. Alexandria Ocasio-Cortez for the second time on Saturday Night Live this weekend, cementing the congresswoman's place in an elite group of House members portrayed on the show.
Joining her in a Deal or No Deal parody on Saturday was "Nancy Pelosi," played this time around by Kate McKinnon. During Pelosi's first stint as speaker, Kristen Wiig did the honors. It's a typical treatment for speakers: Taran Killam and Bill Hader both played John Boehner, while Chris Farley, Bobby Moynihan, and Chris Parnell all lampooned Newt Gingrich.
For rank-and-file members, one controversial moment can serve as a rocket to SNL stardom. Joe Wilson was parodied on the show after he famously yelled "You lie!" during President Obama's 2009 speech to Congress. Charlie Rangel got the nod after he was censured for ethics violations. Jason Chaffetz's performance at the House's hearings on Planned Parenthood earned him an SNL role in 2015.
Prominent congresswomen have long been prone to SNL mockery. Way back in 1984, Mary Gross played Geraldine Ferraro as she ran for vice president.
Pat Schroeder and Michele Bachmann have been featured, as has Debbie Wasserman Schultz, whose character snapped back on SNL's version of Fox & Friends: "Do you want to get in a legal battle with a woman named Debbie Wasserman Schultz? My name sounds like a law firm." —Mini Racker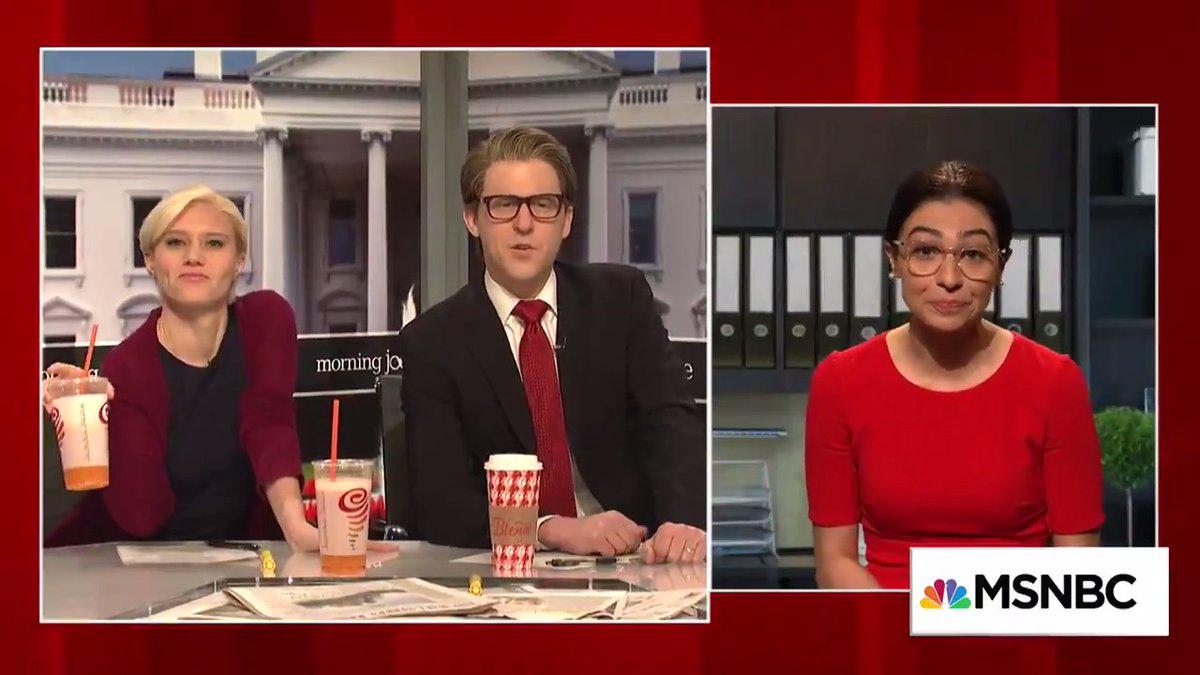 Don't hunt sharks, do doo doo do doo
Rep. Ted Lieu, who represents a coastal district just south of Los Angeles, last week reintroduced his Shark Sales Elimination Act, which would ban the commercial trade of all shark products.
But that still puts him at odds with many in Congress, who have backed a bill banning just the trade of shark fins.
It's not a new controversy for the Democrat. While in the California legislature he opposed a similar bill on the grounds it would discriminate against Chinese-Americans, who use them in shark-fin soup.
Shark finning, the practice of cutting off the shark's fin and leaving it to die, has been banned in U.S. waters since 2000, and 12 states have banned the shark-fin trade.
Oceana, which supported a bill in the last Congress banning finning that garnered 262 cosponsors (but not Lieu), says banning the fin trade is "simple, cost-effective," and compliant with World Trade Organization rules.
Under Lieu's bill, possession of shark parts would not be penalized if the parts were separated from the shark consistent with permits given out by states and the federal government, and provided the parts were discarded, used for subsistence, or used for scientific purposes.—Alex Clearfield