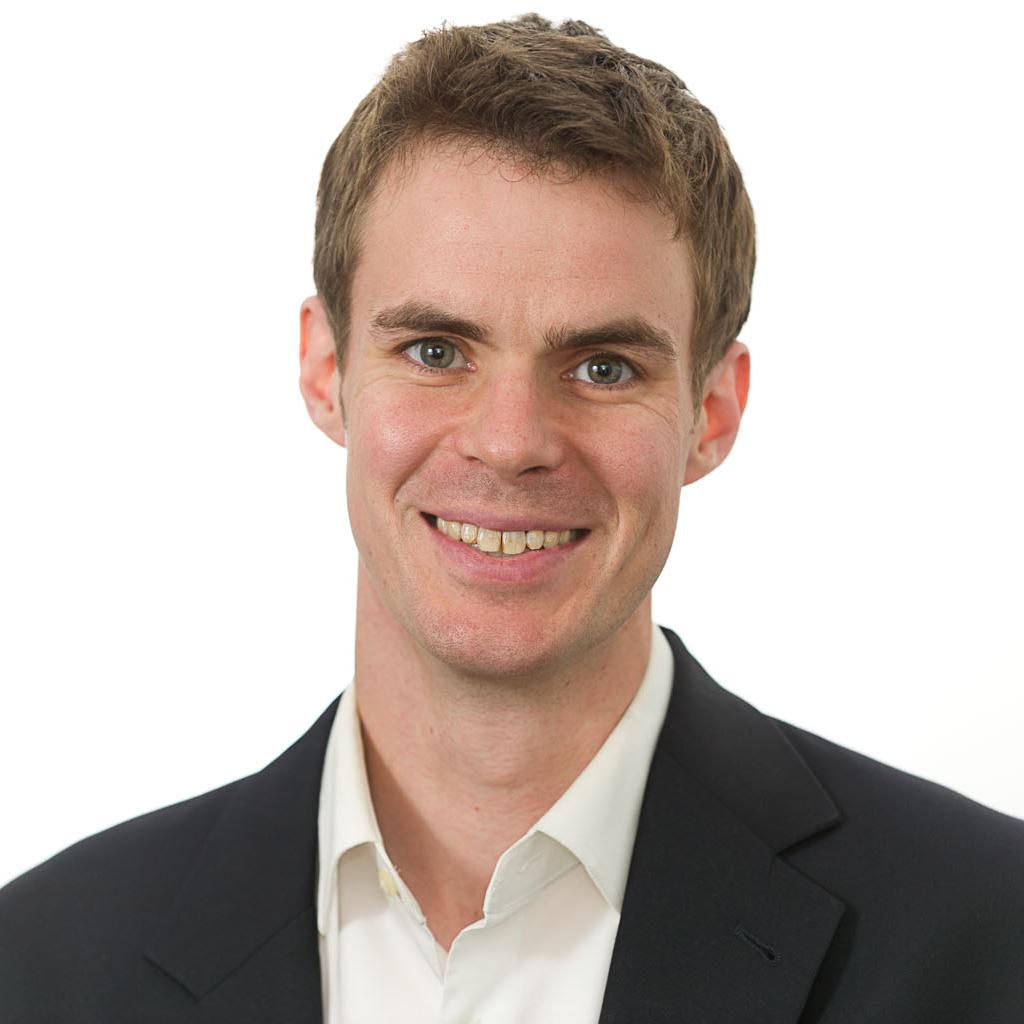 Sen. Rand Paul sees a "de­pres­sion" in Ap­palachia's coal coun­try, and he says there's one man to blame for it: Pres­id­ent Obama.
The Ken­tucky Re­pub­lic­an isn't alone in his fury over Obama's treat­ment of the coal in­dustry. A bi­par­tis­an bloc of elec­ted of­fi­cials from across the re­gion shares his views, in­clud­ing two in­flu­en­tial West Vir­gin­ia Demo­crats, Sen. Joe Manchin and Rep. Nick Ra­hall. The crit­ics ar­gue that by tight­en­ing rules on moun­tain­top-re­mov­al coal min­ing and im­pos­ing green­house-gas emis­sion lim­its on coal-fired power plants, Obama and his al­lies are reg­u­lat­ing the in­dustry out of busi­ness — and put­ting le­gions of coal miners out of work.
The pres­id­ent's reg­u­lat­ory push has left him and his party deeply un­pop­u­lar across the re­gion: Bill Clin­ton won Ken­tucky and West Vir­gin­ia in both of his pres­id­en­tial elec­tions; Obama lost both states, twice, in land­slides.
But for all the rage over Obama's en­vir­on­ment­al agenda, min­ing jobs began dis­ap­pear­ing in the re­gion long be­fore he entered the White House, for reas­ons that have noth­ing to do with reg­u­la­tions now com­ing out of Wash­ing­ton.
In fact, coal min­ing jobs in Ap­palachia fared far worse un­der the Re­agan, Clin­ton, and George H.W. Bush ad­min­is­tra­tions than they have un­der Obama.
Ac­cord­ing to em­ploy­ment counts from the Mine Safety and Health Ad­min­is­tra­tion, from 1983 — the earli­est year for which MSHA had data — to 1989, com­bined coal jobs in West Vir­gin­ia and Ken­tucky fell from 79,000 to 64,000.
In the fol­low­ing four years un­der the first Pres­id­ent Bush, coal jobs in the two states fell to 56,000. And by the fi­nal year of the Clin­ton ad­min­is­tra­tion, the states' com­bined total of min­ing jobs had fallen to a nadir of 33,000.
By com­par­is­on, West Vir­gin­ia and Ken­tucky coal-min­ing payrolls have been re­l­at­ively stable dur­ing Obama's first four years in of­fice: In 2009, there were just un­der 43,000 coal miners in the two states com­bined. In 2012, the latest year for which MSHA has fi­nal data, the count totaled just over 41,000.
So what's driv­ing the de­cline? First and fore­most: changes in the in­dustry.
Des­pite min­ing em­ploy­ment be­ing cut nearly in half since 1983, the two states' com­bined coal out­put has ba­sic­ally held steady, drop­ping from 245 mil­lion short tons in 1983 to 240 mil­lion short tons in 2011.
Ad­vances in min­ing tech­no­logy have made miners more ef­fi­cient.
In­deed, the tra­di­tion­al im­ages of coal mines — dark holes filled with men swinging pick­axes and push­ing carts — are no more. Today, it is ma­chines that are rip­ping coal from the mines' walls, and then auto­mat­ic con­vey­or belts whip­ping the fuel back to the sur­face.
And much of the pro­duc­tion has moved above ground en­tirely, thanks to a prac­tice known as moun­tain­top-re­mov­al min­ing, in which miners use con­trolled ex­plo­sions to open moun­tains and mine the newly ex­posed coal seams.
For the miners and oth­er in­dustry em­ploy­ees who still hold jobs, the in­creased pro­ductiv­ity has paid off. Ac­cord­ing to the Bur­eau of Labor Stat­ist­ics, nom­in­al av­er­age an­nu­al coal in­dustry em­ploy­ee wages in West Vir­gin­ia sat at $54,000. By 2012, the av­er­age em­ploy­ee was tak­ing home nearly $85,000.
The star­ring role of mech­an­iz­a­tion, however, does not mean that fed­er­al policies have no ef­fect on the num­ber of coal jobs.
The re­gion saw its for­tunes re­verse un­der Pres­id­ent George W. Bush, who in 2002 re­laxed rules on moun­tain­top-re­mov­al min­ing to give com­pan­ies more lee­way to dump their leftovers in­to the re­gion's wa­ter­ways. From 2001 to 2008, West Vir­gin­ia and Ken­tucky's com­bined coal in­dustry ex­per­i­enced a mini-re­viv­al, adding an av­er­age of about 1,000 min­ing jobs per year.
But as in­dustry of­fi­cials ar­gue they could ex­per­i­ence an­oth­er such re­viv­al, they face a new hurdle that had not yet fully taken off in the early 2000s. Today, they face stiffer com­pet­i­tion from nat­ur­al gas, which is both more abund­ant and less ex­pens­ive due to the frack­ing boom.
What We're Following See More »
DONATING TO FOOD BANKS
Government Buying $20 Million in Cheese
6 hours ago
WHY WE CARE
Thanks to competition from Europe, America's cheese stockpiles are at a 30-year high. Enter the U.S. government, which announced it's buying 11 million pounds of the stuff (about $20 million). The cheese will be donated to food banks.
BRIEFER THAN TRUMP'S?
Clinton to Receive Classified Briefing on Saturday
9 hours ago
FHFA RULES APPLY
Judge: Freddie Mac Doesn't Have to Open Its Books
10 hours ago
THE DETAILS
"Freddie Mac shareholders cannot force the mortgage finance company to allow them to inspect its records, a federal court ruled Tuesday." A shareholder had asked the United States District Court for the Eastern District of Virginia to allow him to inspect its books and records, as Virginia law allows him to do. "The court held that Freddie shareholders no longer possess a right to inspect the company's records because those rights had been transferred to the Federal Housing Finance Agency when the company entered into conservatorship in 2008."
MANY BEING TRADED ON BLACK MARKET
Pentagon Can't Account for 750k Guns Provided to Iraq, Afghanistan
10 hours ago
THE DETAILS
The Pentagon has "provided more than 1.45 million firearms to various security forces in Afghanistan and Iraq, including more than 978,000 assault rifles, 266,000 pistols and almost 112,000 machine guns." Trouble is, it can only account for about 700,000 of those guns. The rest are part of a vast arms trading network in the Middle East. "Taken together, the weapons were part of a vast and sometimes minimally supervised flow of arms from a superpower to armies and militias often compromised by poor training, desertion, corruption and patterns of human rights abuses."
BIG CHANGE FROM WHEN HE SELF-FINANCED
Trump Enriching His Businesses with Donor Money
1 days ago
WHY WE CARE
Donald Trump "nearly quintupled the monthly rent his presidential campaign pays for its headquarters at Trump Tower to $169,758 in July, when he was raising funds from donors, compared with March, when he was self-funding his campaign." A campaign spokesman "said the increased office space was needed to accommodate an anticipated increase in employees," but the campaign's paid staff has actually dipped by about 25 since March. The campaign has also paid his golf courses and restaurants about $260,000 since mid-May.