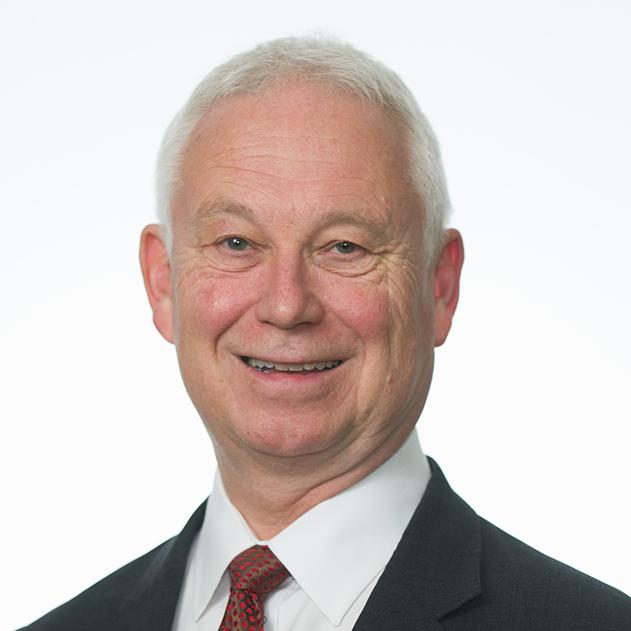 "Can we do it? Can we still com­prom­ise?" a prom­in­ent ag­ri­cul­tur­al lob­by­ist who has worked on sev­er­al farm bills asked last week as the House and Sen­ate con­fer­ence com­mit­tee on the next farm bill was about to meet for the first time.
It was a good ques­tion be­cause the bill's over­long de­vel­op­ment peri­od has giv­en all the in­terests so many op­por­tun­it­ies to state their po­s­i­tions that they seem more dug in than in past bill-writ­ing ef­forts. But at the con­fer­ence last week there were sig­nals that the con­fer­ees think the time to act has come.
The 41 con­fer­ees did use the last and pos­sibly only pub­lic op­por­tun­ity to make the case for their views. But al­most all the mem­bers abided by the dir­ect­ive from the con­fer­ence lead­er, House Ag­ri­cul­ture Com­mit­tee Chair­man Frank Lu­cas, R-Okla., to keep their re­marks to three minutes. And even the most ideo­lo­gic­al of them on the right and left were po­lite and stressed that they were there to com­prom­ise and fin­ish a bill.
It's un­clear how quickly the con­fer­ees will pro­ceed to the big is­sues be­cause the House has left town un­til Nov. 12, the day after Vet­er­ans Day. There has been talk of a meet­ing on the bill between Pres­id­ent Obama and the four con­fer­ence com­mit­tee prin­cipals — Lu­cas, House Ag­ri­cul­ture rank­ing mem­ber Col­lin Peterson, D-Minn., Sen­ate Ag­ri­cul­ture Chair­wo­man Debbie Stabenow, D-Mich., and Sen­ate Ag­ri­cul­ture rank­ing mem­ber Thad Co­chran, R-Miss. Peterson said he has mixed feel­ings about such a meet­ing be­cause sup­port from Obama might cause some House mem­bers to op­pose the bill.
But Peterson noted that the "one place" on which Obama could be "help­ful" would be resolv­ing the size of the cut to food stamps, form­ally known as the Sup­ple­ment­al Nu­tri­tion As­sist­ance Pro­gram. Lu­cas has said that it is likely to be the last item settled and that Obama, House Speak­er John Boehner, R-Ohio, and Sen­ate Ma­jor­ity Lead­er Harry Re­id, D-Nev., will have to make the call on that. The of­fi­cial White House po­s­i­tion on food stamps is to make no cuts, while the Sen­ate-passed farm bill would cut the pro­gram by $4 bil­lion over 10 years and the House-passed bill would cut it by $39 bil­lion over the same peri­od.
The big ques­tion now is wheth­er the food in­dustry will weigh in on the food-stamp cut. So far Wal-Mart and oth­er big chains where food-stamp be­ne­fi­ciar­ies spend most of their money — about $80 bil­lion last year — have re­mained si­lent but com­ments by in­vest­ment ana­lysts that the food-stamp cut may af­fect their bot­tom lines and the gen­er­al eco­nomy might lead them to act.
So far an­ti­hun­ger lob­by­ists and con­ser­vat­ive act­iv­ists have stuck so strongly to their po­s­i­tions that con­fer­ees would have no reas­on to turn to them for ad­vice. On Fri­day, when the Re­cov­ery Act in­crease in be­ne­fits ex­pired, caus­ing be­ne­fits to go down by $36 per month for a fam­ily of four, the Food Re­search Ac­tion Cen­ter said, "House and Sen­ate farm bill con­fer­ees must put polit­ics be­hind them and pro­duce a bill that does not fur­ther hurt low-in­come people strug­gling to eat, but rather moves us to­ward end­ing hun­ger in our na­tion of plenty." Her­it­age Ac­tion and oth­er con­ser­vat­ive groups have said the food-stamp cut should be even big­ger than the $39 bil­lion in the House bill.
Mean­while, on farm policy, the con­fer­ees seem to have turned from par­tis­an­ship to the re­gion­al­ism that has dom­in­ated farm bills in the past. Rep. Steve King, R-Iowa, said he would de­fend his pro­vi­sion that would make it il­leg­al for a state to ban food from an­oth­er state pro­duced un­der con­di­tions that the re­ceiv­ing state found un­ac­cept­able. King ac­know­ledged he wrote the amend­ment be­cause Cali­for­nia passed a law to for­bid the sale of eggs pro­duced by hens in cages smal­ler than those al­lowed in Cali­for­nia. King said the Cali­for­nia law would cost Iowa egg pro­du­cers money to com­ply. But Rep. Jim Costa, D-Cal­if., said that the King amend­ment is "not only anti-Cali­for­nia, but if you think about it, it sets up a one-size-fits-all policy to be de­term­ined in Wash­ing­ton."
There will also be a bit­ter re­gion­al battle over the com­mod­ity title that seems to be about both ideo­logy and how the pro­gram would af­fect acre­age for in­di­vidu­al crops. The grow­ers of soy­beans, corn, pulse crops, and oil­seeds fa­vor the Sen­ate ver­sion of the bill based on pay­ments to cov­er "shal­low losses" not covered by crop in­sur­ance, while rice and pea­nut grow­ers fa­vor the House bill based on high­er tar­get prices. Wheat grow­ers have stayed out of that battle, but they main­tain that be­cause most wheat is grown in large West­ern counties, sub­sidies need to be triggered by losses on in­di­vidu­al farms rather than by county av­er­ages.
At the con­fer­ence meet­ing, Sen. Pat Roberts, R-Kan., who chaired the House Ag­ri­cul­ture Com­mit­tee in 1996 when the Free­dom to Farm Act ended the gov­ern­ment's abil­ity to con­trol pro­duc­tion through sub­sidy pay­ments, said, "A mod­ern farm bill should not cre­ate plant­ing, mar­ket­ing, or in­ter­na­tion­al trade dis­tor­tions. Let me be clear "¦ tar­get prices should be de­coupled "¦ and the gov­ern­ment should not set prices at a level that prac­tic­ally guar­an­tee profit, in­stead of act­ing as a risk man­age­ment tool."
But Rep. Mike Con­away, R-Texas, who chairs the House sub­com­mit­tee in charge of com­mod­it­ies, said there has been "a lot of mis­in­form­a­tion" that high­er tar­get prices and mak­ing pay­ments on cur­rent planted acres rather than a farm­er's plant­ing his­tory would lead farm­ers to plant to get gov­ern­ment pay­ments rather than to get in­come from the mar­ket.
"Why are both cham­bers tak­ing this ap­proach?" Con­away asked. "Be­cause we are tired of de­fend­ing charges that we are pay­ing farm­ers on crops they do not grow or pay­ing people who are not even farm­ing."
The dairy pro­gram is still a flash point. Peterson told re­port­ers that he now has the votes to pre­vail on the dairy policy that he and dairy farm­ers prefer even though he was un­able to stop the House from passing a floor amend­ment that elim­in­ated pro­vi­sions that Boehner called sup­ply man­age­ment. "I might have to bull­doze that one. I have the votes," Peterson said, but dairy pro­cessors con­tin­ue lob­by­ing against it.
The biggest sur­prise of the con­fer­ence may have been Lu­cas's an­nounce­ment that he sup­ports changes to the law re­quir­ing coun­try-of-ori­gin la­beling for red meat. The World Trade Or­gan­iz­a­tion ruled that the im­ple­ment­a­tion of the law that em­an­ated from the 2002 and 2008 farm bills vi­ol­ated its rules. The Obama ad­min­is­tra­tion has re­writ­ten its im­ple­ment­a­tion plan and re­sub­mit­ted it to the WTO but ag­ribusi­ness groups led by the meat in­dustry op­pose the re­write and have asked the con­fer­ees to some­how re­duce its im­pact and avoid trade re­tali­ation from Canada and Mex­ico.
Lu­cas said at the con­fer­ence meet­ing that he hopes the con­fer­ence can "pre­vent the im­pos­i­tion of tar­iffs on a wide ar­ray of products im­port­ant to many states" but that sets up a battle with sen­at­ors from West­ern states who fa­vor it.
The lob­by­ists should know how to com­prom­ise. Most of them have worked on farm bills longer than many of the con­fer­ees who are mak­ing con­cili­at­ory ges­tures. It is time for the con­fer­ees to stop listen­ing to the lob­by­ists and fin­ish the bill.
Con­trib­ut­ing Ed­it­or Jerry Hag­strom is the founder and ex­ec­ut­ive ed­it­or of The Hag­strom Re­port, which may be found at www.Hag­strom­Re­port.com.
What We're Following See More »
SHARES THEIR LOVE STORY
Bill Clinton Gets Personal in Convention Speech
6 hours ago
THE DETAILS
"In the spring of 1971, I met a girl," started Bill Clinton. In his speech Tuesday night at the Democratic National Convention, Clinton brought a personal touch, telling parallel stories of his relationship with Hillary Clinton and the work she has done throughout her career. He lauded the Democratic nominee for her career of work, touching on her earliest days of advocacy for children and those with disabilities while in law school, her role as Secretary of State, and her work in raising their daughter, Chelsea. Providing a number of anecdotes throughout the speech, Clinton built to a crescendo, imploring the audience to support his wife for president. "You should elect her, she'll never quit when the going gets tough," he said. "Your children and grandchildren will be grateful."
LOUD "BLACK LIVES MATTER" CHANTS RING OUT
Mothers Of The Movement Endorse Hillary Clinton
9 hours ago
THE DETAILS
A coalition of mothers whose children lost their lives in high profile cases across the country, known as the Mothers Of The Movement, were greeted with deafening chants of "Black Lives Matter" before telling their stories. The mothers of Sandra Bland, Jordan Davis, and Trayvon Martin spoke for the group, soliciting both tears and applause from the crowd. "Hillary Clinton has the compassion and understanding to comfort a grieving mother," said Sybrina Fulton, the mother of Trayvon Martin. "And that's why, in the memory of our children, we are imploring you — all of you — to vote this election day."
SOUTH DAKOTA GIVES HER CLINCHING DELEGATES
Clinton Officially Democratic Nominee for President
11 hours ago
THE DETAILS
With the South Dakota delegation announcing its delegate count, Hillary Rodham Clinton is officially the Democratic nominee for president, surpassing the 2383 delegates needed to clinch the nomination. Clinton is expected to speak at the convention on Thursday night and officially accept the nomination.
THE QUESTION
How Many People Protested in Philly Yesterday?
15 hours ago
THE ANSWER
About 5,500, according to official estimates. "The Monday figures marked a large increase from the protests at the Republican National Convention in Cleveland, where even the largest protests only drew a couple of hundred demonstrators. But it's a far cry from the 35,000 to 50,000 that Philadelphia city officials initially expected."
NO BATTLEGROUND STATES LEAN TRUMP
NY Times' Upshot Gives Clinton 68% Chance to Win
15 hours ago
THE LATEST
Only a day after FiveThirtyEight's Now Cast gave Donald Trump a 57% chance of winning, the New York Times' Upshot fires back with its own analysis that shows Hillary Clinton with a 68% chance to be the next president. Its model "calculates win probabilities for each state," which incorporate recent polls plus "a state's past election results and national polling." Notably, all of the battleground states that "vote like the country as a whole" either lean toward Clinton or are toss-ups. None lean toward Trump.