BISMARCK, N.D.—Kevin Cramer doesn't look like a Republican nominee in a marquee race that could determine control of the Senate. In fact, he took a day off this week.
Cramer, who is challenging Democratic Sen. Heidi Heitkamp in November, attended services at New Song Church on Sunday and amiably greeted fellow parishioners who called him "Kevin." A few minutes late, he sat down three rows from a six-piece band and added his baritone to the chorus, singing, "It is well with my soul."
He was relaxed, wearing a dark-blue collared shirt, jeans, and sneakers while cracking jokes to his wife Kris about himself, the pastor, and Congress during the service.
But when he filled out his prayer card, Cramer says he asked for "protection for our family" over the next few months as "crazier things get said and done."
Outside the church walls, Cramer has taken hits from both Democrats and Republicans for supporting President Trump's tariffs, which could negatively impact the state's agriculture and energy economies.
But like the one church usher who addressed the representative as "senator," Cramer entered the final 90 days of the race cautiously optimistic that he can unseat a first-term Democrat in a state that Trump carried by 36 points.
"I don't worry about much," Cramer said during a 70-minute interview in the church lobby. Cramer, who held a funeral for his son in the same church almost five months ago, recalled as he nursed a cup of coffee that this week's sermon contrasted the "finite" nature of life with "infinity."
"What are the worst-case outcomes?" he asked while contemplating the possibility of losing the election. "And when I look at it that way and then I put it in context of eternity, none of them are that bad."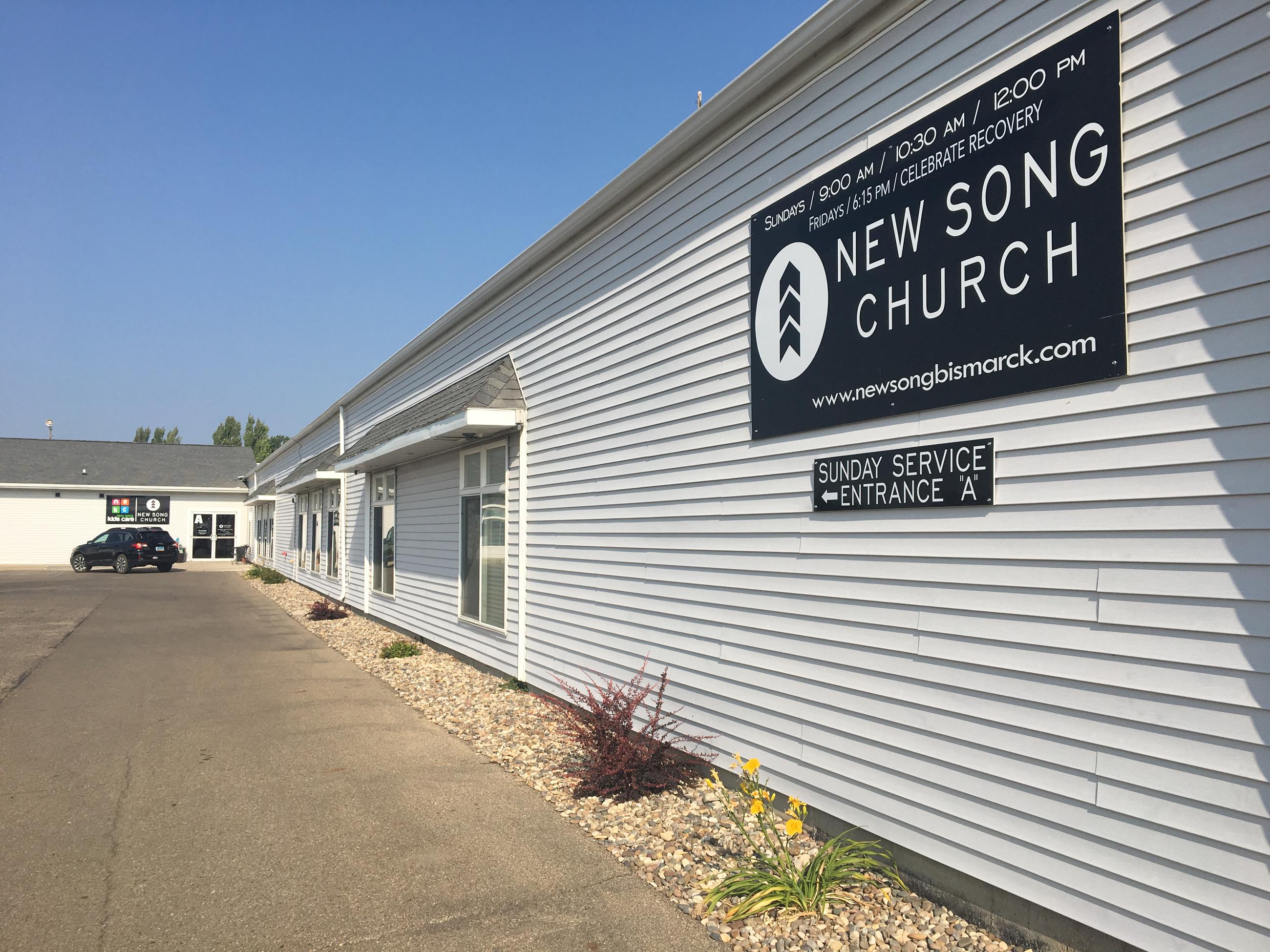 Cramer started his campaign with perhaps one of the most enviable positions of Senate challengers. As an at-large congressman first elected on the same ballot with Heitkamp in 2012, he has nearly universal name identification without the apparent personal baggage of former Rep. Rick Berg, who fell to Heitkamp by fewer than 3,000 votes six years ago. In the midst of "desperation" that he says Heitkamp and the other side is showing, Cramer said his internal polling shows a growing lead.
"Without revealing my own secrets, I think it's becoming more clear to more people that I really am ahead," Cramer said, "and it really is going my way."
Cramer is banking that close ties to the Trump administration and its effort to pressure allies and adversaries alike into better trade deals will help him win in November. Cramer campaigned with Trump in Fargo in June and scheduled visits this month with Energy Secretary Rick Perry and Commerce Secretary Wilbur Ross to discuss the state's "strong economy."
Cramer says he's been "consistent" in his opposition to tariffs "as a basic economic tool" but added that he won't deviate from his support for Trump's decision, unlike members of both parties who side "with China" and want to "wave the white flag" or "undermine" the president. He did concede that engaging in hostile trade negotiations with multiple countries at once is "an awful lot to bite off."
"Tariffs are a tax on your own people," Cramer said, "and I wish there was a better way to get better trade deals."
Cramer's support for Trump in the interim cost the Republican deep-pocketed support when Americans For Prosperity, the political-advocacy group of mega-donor Charles Koch, announced last month it won't support him. A Koch aide told National Journal that the decision was based on Cramer's support for the omnibus that increased federal spending, the trade war, and the farm bill.
Cramer, for his part, previously told radio station WDAY that his fundraising started "shooting off like a machine gun" after AFP left him off its support list and dismissed donors' decision to make him "a weapon" in the conflict between the free-market ideology of the Koch network and Trump, with whom he's "invested in" politically.
"If they want me to shoot myself in the head so that they can support me, neither one of us will be victorious," Cramer said of the Koch network's request that he withdraw support from Trump's priorities.
Heitkamp's supporters say the state's economy could be just the partisan-bending angle needed for the incumbent to win. China's retaliation against Trump's trade policies included tariffs on soybeans, which North Dakota farmers largely ship to Asia.
"It's a disaster," said Dazey Mayor Justin Sherlock, a soybean farmer backing Heitkamp who worries about the long-term loss of the Chinese market if the trade war doesn't end before the harvest next month. "We literally might be piling the beans on the ground with no one wanting to buy them and nowhere to sell them."
The senator's allies say Cramer's allegiance to Trump creates an opening in a state that has elected Democrats like Heitkamp before. And even Trump's supporters find that a check on the administration is valuable in Washington.
Heitkamp's biography, combined with taking some key votes with Republicans, is ideally suited to take advantage of this debate. She sits on the Agriculture Committee and, like Cramer, is responsible for hammering out differences in the two chambers' versions of the farm bill.
"What people in North Dakota are most interested in is getting results for them," said former Sen. Kent Conrad, a Democrat who represented the state for two decades. "And that's why Heidi, I believe, is going to be reelected. They send people to Washington for a reason, and it's not just to make a statement."