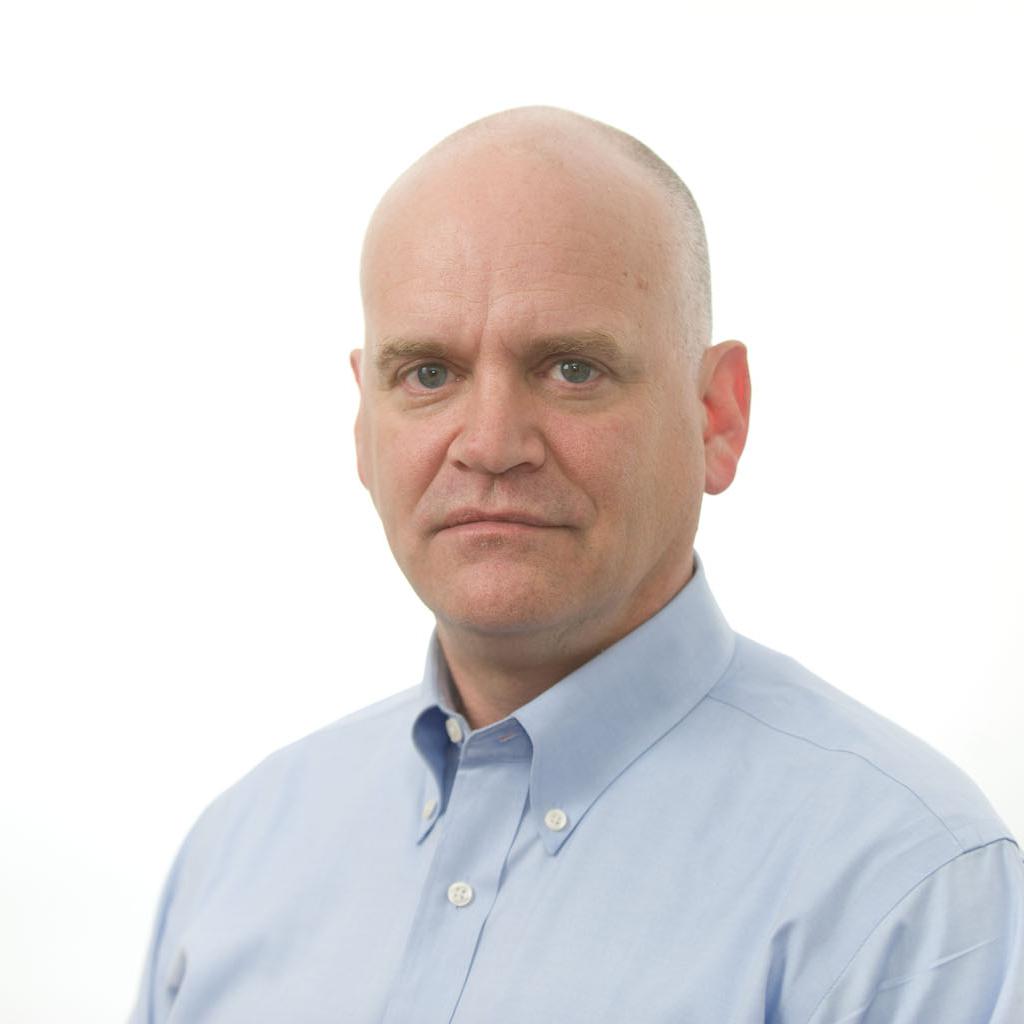 It's easy to spin a post­mortem ana­lys­is of Tues­day's elec­tions as a pre­curs­or to a 2016 pres­id­en­tial cam­paign pit­ting Re­pub­lic­an Chris Christie against Demo­crat Hil­lary Rod­ham Clin­ton. Christie won reelec­tion as gov­ernor of New Jer­sey in a land­slide, at­tract­ing minor­ity and wo­men voters in num­bers un­reach­able for most Re­pub­lic­ans. Clin­ton ally Terry McAul­iffe won the Vir­gin­ia gubernat­ori­al elec­tion with a staff stocked from her or­bit.
There is even data: Exit polls show Clin­ton nar­rowly beat­ing Christie in New Jer­sey
It's hard to res­ist the ap­peal of con­ven­tion­al wis­dom — but in this case (ac­tu­ally, in most cases) you should. Here are sev­en reas­ons to re­main open to any­thing oth­er than a Clin­ton-Christie con­test.
Clin­ton is the status quo. Yes, she would be the first fe­male pres­id­ent. And, since her days in Arkan­sas, the former first lady and sec­ret­ary of State has been a for­ward-thinker on is­sues that mat­ter to people buf­feted by the cur­rents of so­cial and eco­nom­ic change. But the Clin­ton fam­ily is a polit­ic­al in­sti­tu­tion at a time when voters are look­ing to dis­rupt and re­build in­sti­tu­tions. A gen­er­a­tion after she helped her hus­band win the pres­id­ency as an "agent of change," re­claim­ing that mantle will be tricky.
Christie is a Re­pub­lic­an. That means he can't be pres­id­ent without win­ning the GOP nom­in­a­tion, which re­quires fealty to a no-com­prom­ise brand of con­ser­vat­ism that mod­er­ate voters ab­hor. As Jonath­an Chait wrote, Christie sup­ports gun con­trol and im­mig­ra­tion re­form, and agrees with the over­whelm­ing weight of sci­entif­ic evid­ence on cli­mate change. The tea party won't like him. If he pulls a John Mc­Cain and lurches right for the nom­in­a­tion (as the Ari­zona sen­at­or did in 2008), Christie likely would suf­fer a sim­il­ar fate.
Clin­ton is un­tested. It seems odd to write those words about a wo­man I watched over­come sex­ism and skep­ti­cism in Arkan­sas and scan­dal in Wash­ing­ton to be­come a U.S. sen­at­or and sec­ret­ary of State. But it's a fact that Clin­ton has run just one ser­i­ously con­tested cam­paign, the 2008 Demo­crat­ic nom­in­a­tion fight against Barack Obama. It was hers to lose, and she lost it. (She won her Sen­ate seat in a Demo­crat­ic state, New York, and against a weak GOP foe, Rick Lazio.)
Christie has skel­et­ons in his closet. Mark Halper­in and John Heile­mann re­port in their book Double Down that Mitt Rom­ney passed over Christie for the 2012 vice pres­id­en­tial nom­in­a­tion after a back­ground check raised red flags. Among them: a 2010 Justice De­part­ment in­spect­or gen­er­al's in­vest­ig­a­tion of Christie's spend­ing prac­tices in his job be­fore he was gov­ernor, his ac­tions as a lob­by­ist, and his de­cisions to steer gov­ern­ment con­tract­ors to polit­ic­al al­lies.
Clin­ton is out of prac­tice.  Her last polit­ic­al cam­paign was five years ago. Her last vic­tory was sev­en years ago. The ques­tion is wheth­er Clin­ton's re­tail cam­paign skills have im­proved or de­clined with time. For 25 years now, I have marveled at the dis­tance between her pub­lic ca­ri­ca­ture (cold, angry, and ma­nip­u­lat­ive) and her private per­sona (warm, funny, and en­ga­ging — more so even than her fam­ously charm­ing hus­band). It's pos­sible that the 2008 de­feat as well as her time out of the arena taught Clin­ton to break out of her hard shell.
Christie is a bully. In an era of de­cep­tion, Christie's blunt style is an enorm­ous as­set. But it could also be a li­ab­il­ity if voters start in­ter­pret­ing his pas­sion as lack of tol­er­ance, dis­cip­line, and sta­bil­ity. How well will he wear on voters?
Re­mem­ber 2005. The elec­tion is three years away. It might as well be three dec­ades away giv­en the speed of mod­ern cul­ture. In 2005, three years be­fore the Obama-Mc­Cain gen­er­al elec­tion, USA Today pub­lished the res­ult of a poll show­ing New York May­or Rudy Gi­uliani as the front-run­ner for the 2008 GOP nom­in­a­tion.
Among Demo­crats, Clin­ton lapped the pack with 40 per­cent sup­port. She led both Sens. John Kerry and John Ed­wards, the 2004 tick­et. Obama was not even men­tioned. That raises the ques­tion: Who is the 2016 dark horse?
COR­REC­TION: The ori­gin­al story in­cor­rectly stated how long it had been since Clin­ton's last elec­tion vic­tory. The year was 2006.
What We're Following See More »
STAFF PICKS
Reagan Families, Allies Lash Out at Will Ferrell
55 minutes ago
WHY WE CARE
Ronald Reagan's children and political allies took to the media and Twitter this week to chide funnyman Will Ferrell for his plans to play a dementia-addled Reagan in his second term in a new comedy entitled Reagan. In an open letter, Reagan's daughter Patti Davis tells Ferrell, who's also a producer on the movie, "Perhaps for your comedy you would like to visit some dementia facilities. I have—I didn't find anything comedic there, and my hope would be that if you're a decent human being, you wouldn't either." Michael Reagan, the president's son, tweeted, "What an Outrag....Alzheimers is not joke...It kills..You should be ashamed all of you." And former Rep. Joe Walsh called it an example of "Hollywood taking a shot at conservatives again."
PEAK CONFIDENCE
Clinton No Longer Running Primary Ads
3 hours ago
WHY WE CARE
In a sign that she's ready to put a longer-than-ex­pec­ted primary battle be­hind her, former Sec­ret­ary of State Hil­lary Clin­ton (D) is no longer go­ing on the air in up­com­ing primary states. "Team Clin­ton hasn't spent a single cent in … Cali­for­nia, In­di­ana, Ken­tucky, Ore­gon and West Vir­gin­ia, while" Sen. Bernie Sanders' (I-VT) "cam­paign has spent a little more than $1 mil­lion in those same states." Meanwhile, Sen. Jeff Merkley (D-OR), Sanders' "lone back­er in the Sen­ate, said the can­did­ate should end his pres­id­en­tial cam­paign if he's los­ing to Hil­lary Clin­ton after the primary sea­son con­cludes in June, break­ing sharply with the can­did­ate who is vow­ing to take his in­sur­gent bid to the party con­ven­tion in Phil­adelphia."
CITIZENS UNITED PT. 2?
Movie Based on 'Clinton Cash' to Debut at Cannes
4 hours ago
WHY WE CARE
The team behind the bestselling "Clinton Cash"—author Peter Schweizer and Breitbart's Stephen Bannon—is turning the book into a movie that will have its U.S. premiere just before the Democratic National Convention this summer. The film will get its global debut "next month in Cannes, France, during the Cannes Film Festival. (The movie is not a part of the festival, but will be shown at a screening arranged for distributors)." Bloomberg has a trailer up, pointing out that it's "less Ken Burns than Jerry Bruckheimer, featuring blood-drenched money, radical madrassas, and ominous footage of the Clintons."
INFLUENTIAL APPROPRIATOR
Former Sen. Conrad Burns Dies in Montana
5 hours ago
THE DETAILS
Conrad Burns, the colorful livestock auctioneer and radio executive from Montana who served three terms as a senator, died on Thursday at age 81. Burns "was ousted from office in 2006 under the specter of scandal after developing close ties to "super-lobbyist" Jack Abramoff," although no charges were ever filed.
BETTING ON CARS
Biden Goes Max Biden at the Vatican
5 hours ago
WHY WE CARE
In an exchange not ripped from the page of The Onion, Vice President Biden revealed to a Vatican cardinal that he's been betting reporters on which cars are faster. After meeting privately with Pope Francis, Biden met with Cardinal Pietro Parolin, the Vatican Secretary of State. Within moments of greeting one another, Biden said that he'd met with the pope and, gesturing to the press pool, "I've met with these guys too." Singling out reporter Gardiner Harris, who recounted the exchange, he said, "I had to pay this man $10. He's from the New York Times. We had a bet: which is the faster car, the newer Cadillac or the new [Tesla]. ... The Tesla's two tenths of a second faster. But I lost. I paid my $10." He joked that he's "seeking absolution."