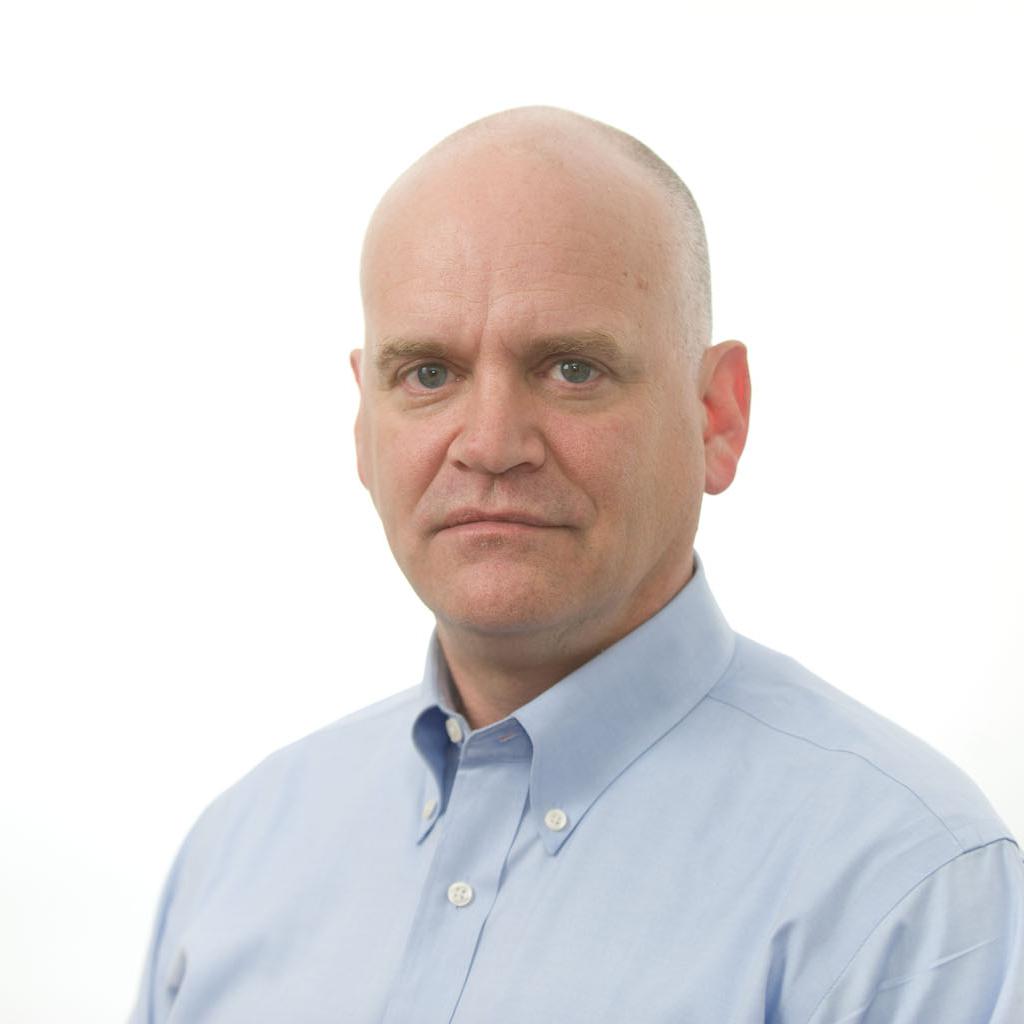 Rather than im­ple­ment­ing the Af­ford­able Care Act, a law with the noble goal of help­ing mil­lions of un­in­sured Amer­ic­ans se­cure health in­sur­ance, the White House is dis­sem­bling. Rather than gov­ern­ing, Pres­id­ent Obama is cam­paign­ing. Every day, it gets worse. The latest:
On Wed­nes­day, seni­or White House ad­viser Dan Pfeif­fer tweeted his take on the Vir­gin­ia gubernat­ori­al elec­tion nar­rowly won by Demo­crat Terry McAul­iffe over right-wing light­weight Ken Cuc­cinelli: "Cuc­cinelli's pro­file was based on de­feat­ing [Obama­care]; if he couldn't get big bounce out of re­cent troubles; hard to see GOP strategy work­ing in 14."
Set­ting aside the fac­tu­al weak­nesses of his ar­gu­ment, I replied to Pfeif­fer: "True only if White House man­ages to im­ple­ment #ACA. Big 'if.' Maybe fo­cus less in spin­ning it?" To which Pfeif­fer re­spon­ded: "I don't dis­agree, has to be im­ple­men­ted and per­form­ance of web­site is un­ac­cept­able, fix­ing is every­one's top pri­or­ity."
The prob­lem is that man­aging polit­ic­al fal­lout, rather than hon­esty and com­pet­ence, seems to be the White House's pri­or­ity. A lot has been writ­ten about Obama prom­ising that Amer­ic­ans could re­tain their health in­sur­ance if they like it (in­clud­ing here), as well as the pres­id­ent's at­tempt to re­in­vent his­tory about his broken pledge (here). Caught red-handed, the White House shif­ted to a new tac­tic: blam­ing in­sur­ance com­pan­ies.
"The pro­vi­sion in the law was the mani­fest­a­tion of the as­sur­ance that if you have a plan you want to keep, you can keep it," White House spokes­man Jay Car­ney said this week. "In­sur­ance com­pan­ies that chose to strip away be­ne­fits from ex­ist­ing plans in the in­ter­im, that can­celed ex­ist­ing plans in the in­ter­im, they took away that grand­fath­er­ing op­por­tun­ity.  And that's a real­ity."
Not quite. As The Wash­ing­ton Post's Glenn Kessler wrote in his fact-check column, "First of all, the ad­min­is­tra­tion wrote the rules that set the con­di­tions un­der which plans lose their grand­fath­er status. But more im­port­ant, the law has an ef­fect­ive date so far in the past that it vir­tu­ally guar­an­teed that the vast ma­jor­ity of people cur­rently in the in­di­vidu­al mar­ket would end up with a no­tice say­ing they needed to buy in­sur­ance on the Obama­care ex­changes. The ad­min­is­tra­tion's ef­fort to pin the blame on in­sur­ance com­pan­ies is a clas­sic case of mis­dir­ec­tion."
Mis­dir­ec­tion—the pres­id­ent and his aides spe­cial­ize in that, and they're de­ploy­ing the tac­tic against their own team now. Many Demo­crat­ic law­makers are in­ter­pret­ing McAul­iffe's closer-than-ex­pec­ted vic­tory as a sign that voters might pun­ish them in 2014 for Obama­care. Some ven­ted their con­cerns dir­ectly to Obama on Wed­nes­day, the same day he flew to Dal­las to cam­paign for his health care law. Oth­ers went pub­lic, in­clud­ing Sen. Mark Be­gich of Alaska, who blas­ted the ad­min­is­tra­tion's "mis­man­age­ment," and Sens. Mary Landrieu of Louisi­ana, Mark Ud­all of Col­or­ado, and Joe Manchin of West Vir­gin­ia, who pro­posed changes to the law.
Ac­cord­ing to exit polling, 53 per­cent of voters in Vir­gin­ia op­posed the health care law. Of those, 81 per­cent voted for Cuc­cinelli, who made Obama­care a battle cry in the cam­paign's clos­ing days. Obama's team dis­missed the con­cerns, point­ing to exit polls show­ing that just 27 per­cent of Vir­gin­ia voters iden­ti­fied health care as the most im­port­ant is­sue in the race and, of those, Cuc­cinelli won 49 per­cent to McAul­iffe's 45 per­cent. Obama­care "is not as tox­ic as [Re­pub­lic­ans] want people to be­lieve," said Mo El­leithee, a spokes­man for the Demo­crat­ic Na­tion­al Com­mit­tee.
True, the GOP has an ax to grind—and no off-year elec­tion res­ults can be ex­tra­pol­ated to pre­dict the next cycle's res­ults. But El­leithee's quote and Pfeif­fer's tweet are a re­pu­di­ation of fel­low Demo­crats who have good reas­on to worry about Obama­care. At a time when Obama des­per­ately needs al­lies (his ap­prov­al rat­ings are drop­ping), the White House is in­sult­ing its friends.
They may not be exit-poll ex­perts, but Demo­crat­ic law­makers know the stakes. They know what hap­pens to their party—in 2014 and bey­ond—if re­forms sought for dec­ades get suf­foc­ated by gov­ern­ment in­com­pet­ence. They know what hap­pens to Obama if he keeps squan­der­ing his cred­ib­il­ity. They know what hap­pens to them—in their reelec­tion cam­paigns—if the White House doesn't shift from spin­ning to fix­ing.
For sup­port­ers of health care re­form (dis­clos­ure: I'm one of them), the trend lines are bad. Every day, it gets worse.
What We're Following See More »
BACKING OUT ON BERNIE
Trump Won't Debate Sanders After All
2 days ago
THE LATEST
Trump, in a statement: "Based on the fact that the Democratic nominating process is totally rigged and Crooked Hillary Clinton and Deborah Wasserman Schultz will not allow Bernie Sanders to win, and now that I am the presumptive Republican nominee, it seems inappropriate that I would debate the second place finisher. ... I will wait to debate the first place finisher in the Democratic Party, probably Crooked Hillary Clinton, or whoever it may be."
AKNOWLEDGING THE INEVITABLE
UAW: Time to Unite Behind Hillary
3 days ago
THE DETAILS
"It's about time for unity," said UAW President Dennis Williams. "We're endorsing Hillary Clinton. She's gotten 3 million more votes than Bernie, a million more votes than Donald Trump. She's our nominee." He called Sanders "a great friend of the UAW" while saying Trump "does not support the economic security of UAW families." Some 28 percent of UAW members indicated their support for Trump in an internal survey.
AP KEEPING COUNT
Trump Clinches Enough Delegates for the Nomination
3 days ago
THE LATEST
"Donald Trump on Thursday reached the number of delegates needed to clinch the Republican nomination for president, completing an unlikely rise that has upended the political landscape and sets the stage for a bitter fall campaign. Trump was put over the top in the Associated Press delegate count by a small number of the party's unbound delegates who told the AP they would support him at the convention."
TRUMP FLOATED IDEA ON JIMMY KIMMEL'S SHOW
Trump/Sanders Debate Before California Primary?
3 days ago
CAMPAIGNS INJECTED NEW AD MONEY
California: It's Not Over Yet
3 days ago
THE LATEST
"Clinton and Bernie Sanders "are now devoting additional money to television advertising. A day after Sanders announced a new ad buy of less than $2 million in the state, Clinton announced her own television campaign. Ads featuring actor Morgan Freeman as well as labor leader and civil rights activist Dolores Huerta will air beginning on Fridayin Fresno, Sacramento, and Los Angeles media markets. Some ads will also target Latino voters and Asian American voters. The total value of the buy is about six figures according to the Clinton campaign." Meanwhile, a new poll shows Sanders within the margin of error, trailing Clinton 44%-46%.