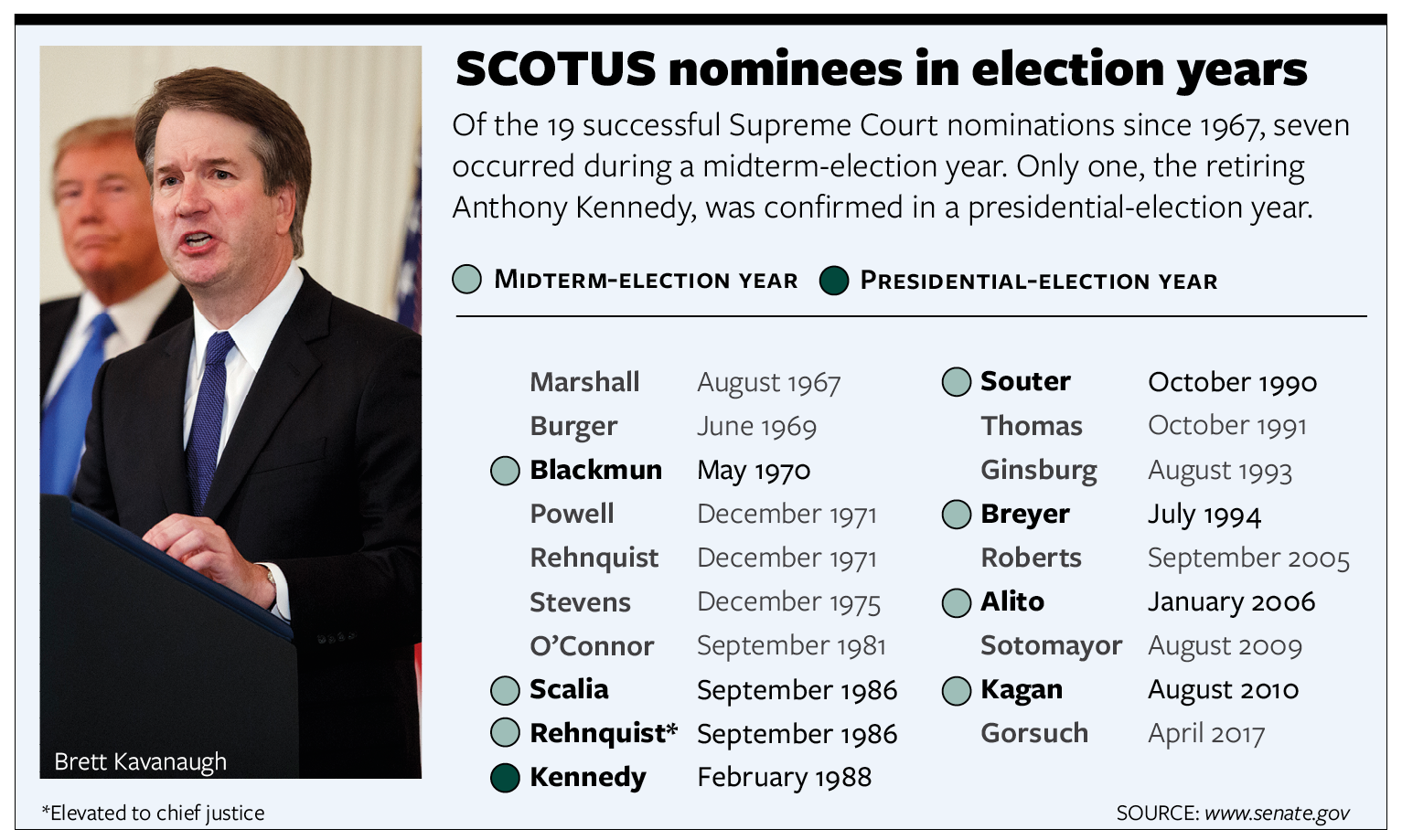 How might Kavanaugh change the Court?
Supreme Court nominee Brett Kavanaugh's name appeared on a list of candidates vetted by the Heritage Foundation. On Tuesday, the conservative juggernaut hosted a discussion on what kind of dividends his appointment might potentially pay during the Supreme Court's next session.
Willy Jay, a partner at Goodwin Procter, said Kavanaugh's confirmation could make an immediate impact on the types of cases the Court chooses to hear, specifically those involving "regulation and the administrative state."
The Court could also take up more cases like Masterpiece Cakeshop, which Justice Department veteran John Elwood described as "the Spanish Civil War" before a larger battle over religious liberty. "The Court has sort of ducked conversion-therapy cases for a while," Elwood said, noting that laws in New York and California currently ban the practice.
Neal Katyal, who argued against the government's travel ban last term, said Kavanaugh would shift the Court to the right, but that his preparation for cases was "legendary." Katyal's practice often hires ex-Kavanaugh clerks, many of whom are women. "Regardless of where one sits about Judge Kavanaugh in terms of his confirmation," Katyal said, "his hiring practices are really a model."
—Harrison Cramer