For a sense on how the na­tion­al en­vir­on­ment is shap­ing up for Sen­ate Demo­crats, look no fur­ther than the Montana Sen­ate cam­paign to fill the seat of re­tir­ing Sen. Max Baucus (D).

— It's a race fea­tur­ing a Demo­crat­ic out­sider with a com­pel­ling bio­graphy against a House Re­pub­lic­an. It's tak­ing place in a Re­pub­lic­an state — but one where Demo­crats have won 19 of the last 23 Sen­ate races. And it's emer­ging as an early test for how badly Obama­care will hurt Demo­crats, even those who didn't vote for the law.

— Re­pub­lic­ans landed their top re­cruit Wed­nes­day in fresh­man Rep. Steve Daines (R-MT). After fail­ing to get former Gov. Bri­an Sch­weitzer in the race, Dems settled on Lt. Gov. John Walsh, who led the state Na­tion­al Guard and boasts out­sider cre­den­tials, without a vot­ing re­cord to scru­tin­ize. Last month, in the wake of the gov­ern­ment shut­down, be­ing a House Re­pub­lic­an was a prob­lem­at­ic part of a re­sume. Now, giv­en the pres­id­ent's fall­ing num­bers, be­ing a Demo­crat in a red state could be more prob­lem­at­ic.

— Un­like in­cum­bent sen­at­ors who voted for the law, Walsh will have the free­dom to dis­tance him­self from the White House as much as he needs to. But in an un­ex­pec­ted chal­lenge, he's fa­cing some friendly fire from his own party. Sch­weitzer's 77-year-old Lt. Gov., John Bo­hlinger, is chal­len­ging Walsh in the primary, and the former gov­ernor told Hot­line that Walsh starts the primary at a dis­ad­vant­age. There's clearly no love lost between the former gov­ernor and Wash­ing­ton Demo­crats.

It's ap­pro­pri­ate that Montana is shap­ing up as an early bell­weth­er, giv­en that Baucus drew head­lines for sug­gest­ing — in April 2013! — that the health care law's im­ple­ment­a­tion was be­com­ing a train wreck. His suc­cessor will be de­term­ined by how badly that "train wreck" costs Sen­ate Demo­crats next Novem­ber.
What We're Following See More »
ABSENT FROM LIST: GENNIFER FLOWERS
Most Trump Guests Have Military Ties
2 hours ago
TOP OF MIND
Trending on Google: 'Why Should Trump Not Be President'
2 hours ago
THE DETAILS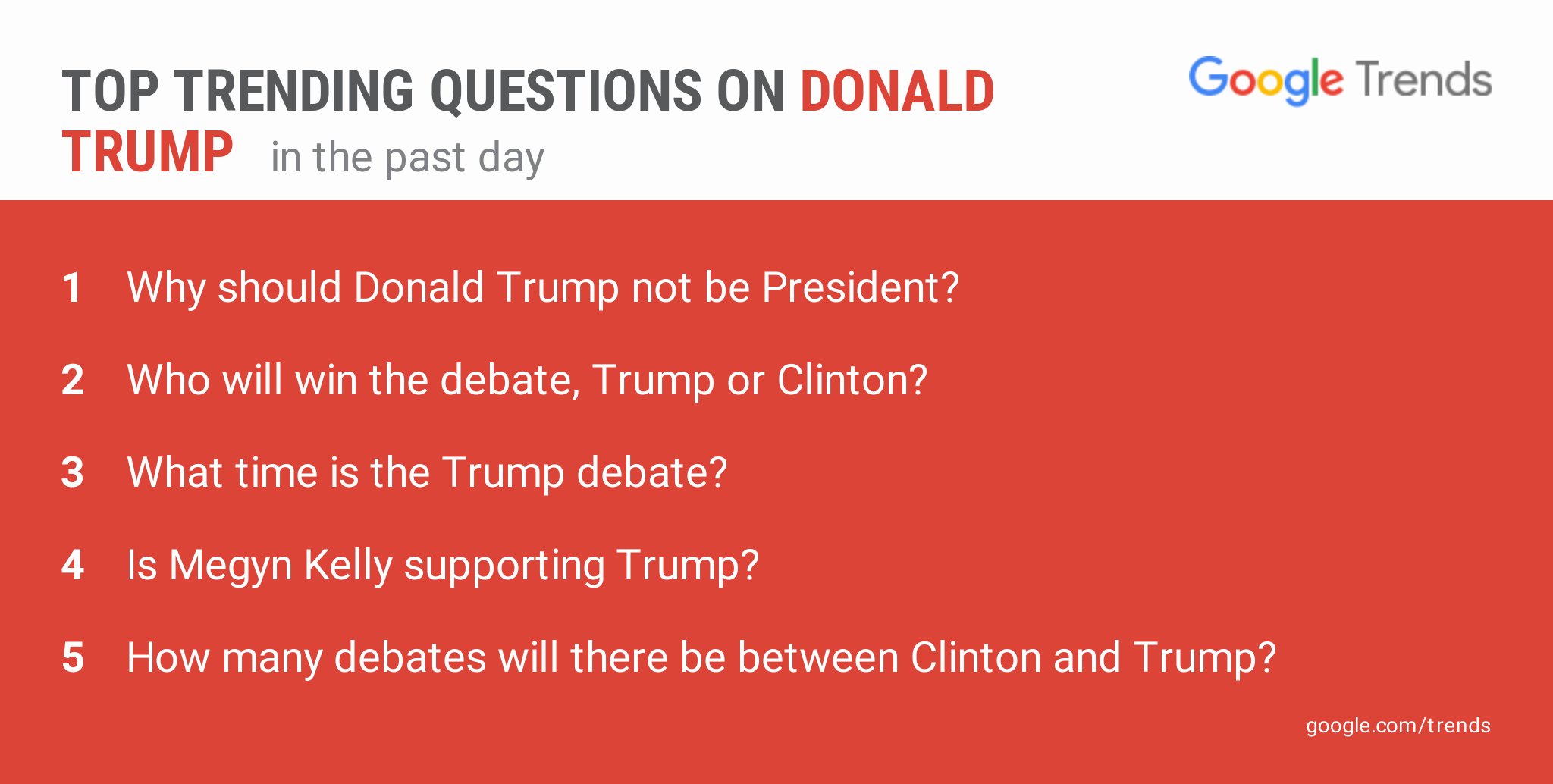 WHO PLAYED THE DONALD?
Longtime Clinton Aide Played Trump in Mock Debates
5 hours ago
THE DETAILS
After keeping the information private for most of the lead-up to the debate on Monday, it has been revealed that longtime Clinton aide Philippe Reines has been playing the role of Donald Trump in her debate prep. Reines knows Clinton better than most, able to identify both her strengths and weaknesses, and his selection for a sparring partner shows that Clinton is preparing for the brash and confrontational Donald Trump many have come to expect.
WEEKEND POLLING ROUNDUP
New Polls Still Show Razor-Thin Margins
5 hours ago
THE QUESTION
How Many Times Has the Trump Campaign Emailed Ted Cruz's Supporters?
5 hours ago
THE ANSWER
More than 30 times, in the case of some donors. Long before Cruz endorsed Trump—and before he even snubbed the nominee at the Republican National Convention—"the senator quietly began renting his vast donor email file to his former rival, pocketing at least tens of thousands of dollars, and more likely hundreds of thousands, that can be used to bankroll the Texan's own political future."