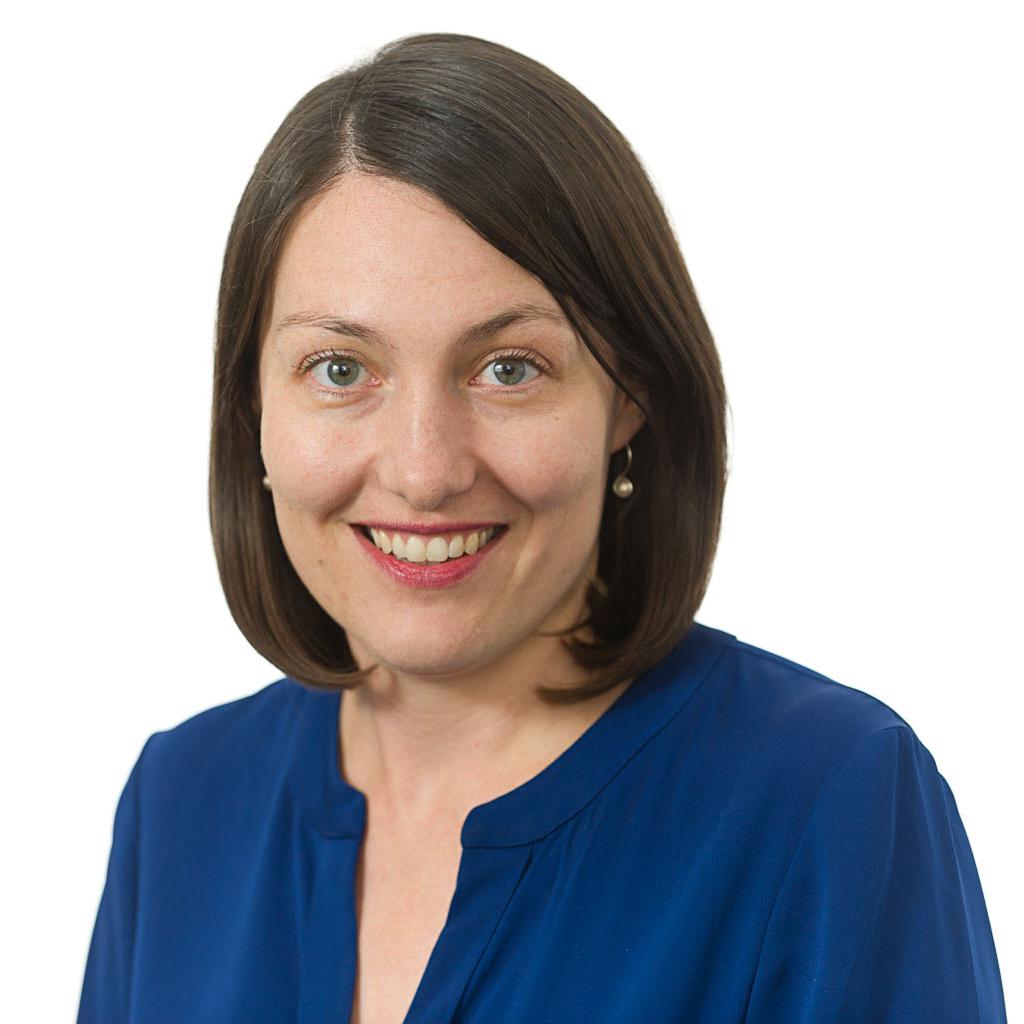 Thirty people in Whit­ing, Maine (pop­u­la­tion: 480) near the bor­der with New Brun­swick work for a loc­al sea­food can­ning com­pany that's been around since 1917. The busi­ness al­most went un­der be­fore Mike Cote, a former food ex­ec­ut­ive, bought it in 2003. Now, Bar Har­bor Foods sells chow­der, lob­ster bisque, canned wild her­ring fil­lets, and clam juice on­line and in na­tion­al su­per­mar­kets such as Whole Foods Mar­ket and Stop & Shop. Even bet­ter for the loc­al com­munity, the com­pany of­fers full-time jobs in one of Maine's poorest counties where more than 20 per­cent of its res­id­ents live in poverty.
The suc­cess of Bar Har­bor Foods is the kind of eco­nom­ic-de­vel­op­ment story that is all too rare in rur­al areas. But there's no reas­on it couldn't serve as a mod­el for oth­ers. Cote didn't just breath new life in­to the com­pany on his own. The achieve­ment wouldn't have been pos­sible without the help of Coastal En­ter­prises, a Maine com­munity-de­vel­op­ment cor­por­a­tion and fin­an­cial in­sti­tu­tion that lent him roughly $600,000 at a cru­cial early stage. Cote used the cash to buy new equip­ment to up­date the sea­food can­ning fact­ory, the only one still op­er­a­tion­al in Maine. The in­vest­ment agree­ment worked out bet­ter for Cote than try­ing to take out a loan through a bank. "You don't have any­body knock­ing on your door im­me­di­ately to get their money back," Cote says.
In­vest­ing in loc­al busi­nesses throughout Maine and New Eng­land is a hall­mark of Coastal En­ter­prises, known as CEI. CEI is one of hun­dreds of com­munity-de­vel­op­ment cor­por­a­tions and fin­an­cial in­sti­tu­tions na­tion­wide that lend money to busi­nesses or en­tre­pren­eurs as a way to de­vel­op loc­al eco­nom­ies and, in turn, cre­ate jobs. "These are al­tern­at­ive fin­an­cial re­sources," says Ron Phil­lips, pres­id­ent of CEI. "We lend money to un­con­ven­tion­al en­tit­ies that don't have a track re­cord or col­lat­er­al or enough cash flow to land a bank loan."
These types of eco­nom­ic-de­vel­op­ment groups began in the 1960s as an out­growth of the civil-rights move­ment—the driv­ing goal was to give great­er op­por­tun­ity to a wider swath of Amer­ic­ans, par­tic­u­larly in urb­an areas. Over the years, many of the groups like CEI have evolved in­to full-scale loc­al fin­an­cial in­sti­tu­tions that can an­chor eco­nom­ic de­vel­op­ment in their com­munit­ies. The Op­por­tun­ity Fin­ance Net­work, a na­tion­al group rep­res­ent­ing com­munity fin­an­cial in­sti­tu­tions, es­tim­ates that its ap­prox­im­ately 200 mem­bers have in­ves­ted and man­aged $33 bil­lion in com­munity de­vel­op­ment funds over the years.
CEI and its sub­si­di­ar­ies op­er­ate in both the non­profit and for-profit realm. The non­profit arm of­fers fund­ing and coun­sel­ing for en­tre­pren­eurs and busi­nesses, while its for-profit arm man­ages money, of­fers ven­ture cap­it­al to busi­nesses that seem poised to cre­ate jobs, and helps com­pan­ies take ad­vant­age of the fed­er­al gov­ern­ment's new mar­kets tax cred­it that sup­ports busi­nesses in low-in­come com­munit­ies. Oth­er in­flu­en­tial rur­al com­munity-de­vel­op­ment fin­an­cial or­gan­iz­a­tions in­clude the Ken­tucky High­lands In­vest­ment Corp. and Craft 3, a non­profit lender that serves both rur­al and urb­an com­munit­ies throughout the Pa­cific North­w­est.
CEI has been around since 1977 when Phil­lips moved his fam­ily from New York City to Maine and cre­ated the or­gan­iz­a­tion as a way to think about rur­al de­vel­op­ment and fin­ance. Now, the or­gan­iz­a­tion em­ploys 88 people, man­ages ap­prox­im­ately $898 mil­lion in cap­it­al, and has fin­anced more than 2,250 busi­nesses — everything from a dairy farm to a gelato store to a sol­ar-power com­pany to a former pa­per mill that turns the byproduct of wood har­vest­ing in­to power. These busi­nesses are im­port­ant throughout New Eng­land be­cause they can cre­ate pock­ets of jobs and ven­tures in­side smal­ler com­munit­ies. "In rur­al eco­nom­ies, what is of­ten over­looked is that a small busi­ness, which em­ploys few­er than 20 people, can make a huge dif­fer­ence in the land­scape," Phil­lips says.
Com­munity-de­vel­op­ment cor­por­a­tions and fin­an­cial in­sti­tu­tions are not without their chal­lenges. For one, those op­er­at­ing in rur­al areas don't have as much ac­cess to money from found­a­tions and oth­er in­vestors as urb­an-based non­profits in lar­ger cit­ies of­ten do. This can make it harder to raise money to in­vest in rur­al areas. "Phil­an­throp­ic in­sti­tu­tions tend not to be con­cen­trated in rur­al areas ex­cept for Wal-Mart," says Mark Pin­sky, the CEO of the Op­por­tun­ity Fin­ance Net­work. This lack of found­a­tion fund­ing for rur­al eco­nom­ic de­vel­op­ment, com­bined with the eco­nom­ic af­ter­math of the glob­al re­ces­sion, can make it harder for these groups to raise money, turn a profit on their in­vest­ments, and sus­tain them­selves.
By far, the biggest chal­lenge is simply meas­ur­ing the im­pact of these groups. How can you count the num­ber of jobs a busi­ness cre­ates, or the good it does throughout the com­munity if CEI and oth­er sim­il­ar groups fund such a wide range of en­tre­pren­eurs and com­pan­ies across sec­tors? CEI alone gives money to busi­nesses that op­er­ate in tour­ism, food, re­new­able en­ergy, and fish­er­ies. "At the end of the day, fin­an­cing does not cre­ate jobs. Busi­nesses cre­ate jobs, and busi­nesses suc­ceed in so many dif­fer­ent ways," Pin­sky says.
Yet none of these caveats mat­ter much to the busi­nesses helped by CEI's loc­al in­vest­ing strategy, which val­ues the good of the com­munity as much as turn­ing a profit. Just take the town of Whit­ing, where Bar Har­bor Foods con­tin­ues to grow an­nu­ally by about 25 per­cent, ac­cord­ing to Cote. "We are the largest em­ploy­er in the area in one of the poorest, most rur­al counties in the state," he says. That's great news for the little Maine town.
What We're Following See More »
DRUG OFFENDERS
Obama Grants 111 More Commutations
11 hours ago
THE DETAILS
In a release Tuesday afternoon, the White House announced that President Obama has commuted and/or reduced the sentences of another 111 convicted criminals, mostly convicted of drug possession or trafficking. About 35 were serving life sentences.
BUT HE'S NOT ADVOCATING FOR IT
Grassley Open to Lame Duck Hearings on Garland
12 hours ago
THE LATEST
Senate Judiciary Committee Chairman Chuck Grassley (R-IA) said Monday he'd now be willing to hold a hearing on Supreme Court nominee Merrick Garland in a lame-duck session of Congress. While he said he wouldn't push for it, he said if "Hillary Clinton wins the White House, and a majority of senators convinced him to do so," he would soften his previous opposition.
DOWN FROM POST-CONVENTION NUMBERS
Monmouth Has Clinton Up Seven
17 hours ago
THE LATEST
In a new Monmouth University poll, 46% of likely voters support Clinton and 39% back Trump, with 7% supporting Libertarian Gary Johnson, and 2% backing Jill Stein of the Green Party. That's down from a poll taken right after the Democratic convention, in which Clinton led by 13 points.
DEBATE PREP
Clinton Advisers Talking to Psychologists, Trump Ghostwriter
17 hours ago
THE LATEST
"Hillary Clinton's advisers are talking to Donald J. Trump's ghostwriter of The Art of the Deal, seeking insights about Mr. Trump's deepest insecurities as they devise strategies to needle and undermine him in four weeks at the first presidential debate, the most anticipated in a generation. ... Her team is also getting advice from psychology experts to help create a personality profile of Mr. Trump to gauge how he may respond to attacks and deal with a woman as his sole adversary on the debate stage."
EPI-PEN PRICES
House Committee Investigating Mylan
19 hours ago
THE LATEST
The House Committee on Oversight and Government Reform has requested documents from the CEO of Mylan, "the pharmaceutical company under fire after raising the price of EpiPens more than 400 percent since 2007." Meanwhile, top members of the Energy and Commerce Committee are pressing the FDA on the lack of generic competition for EpiPens.