Progressive groups hold tryouts for 2020 Dems
The Senate's brightest 2020 presidential hopefuls got a chance to test-run their labor planks Wednesday at the We the People Summit, convened by more than a dozen progressive groups.
Sen. Elizabeth Warren, whose biggest early applause line was, "Unions built the middle class and will rebuild the middle class," decried "union-busting" Supreme Court Justice Neil Gorsuch for his expected vote in Janus v. AFSCME to weaken public-sector unions and called for minimum-wage jobs to pay enough to support a family.
Sen. Bernie Sanders echoed Warren's sentiments to a very receptive crowd and talked up his Workplace Democracy Act to end right-to-work laws. Sen. Kirsten Gillibrand tailored her argument more towards righting corporate wrongs, calling for increased employee ownership and paid leave.
Sen. Kamala Harris touted hiring skilled laborers to fill jobs in the renewable-energy industry and said she is working on the Judiciary Committee to oppose judicial nominees hostile to the labor movement.
Center for Popular Democracy codirector Jennifer Epps-Addison said sentiments like these are just the starting point for Democrats to get labor support, particularly from nonunion worker groups, women, and minorities. "This is Day One," she said. "This is the first endeavor of a lot of organizations … to start having the conversation that needs to be had."
—Alex Clearfield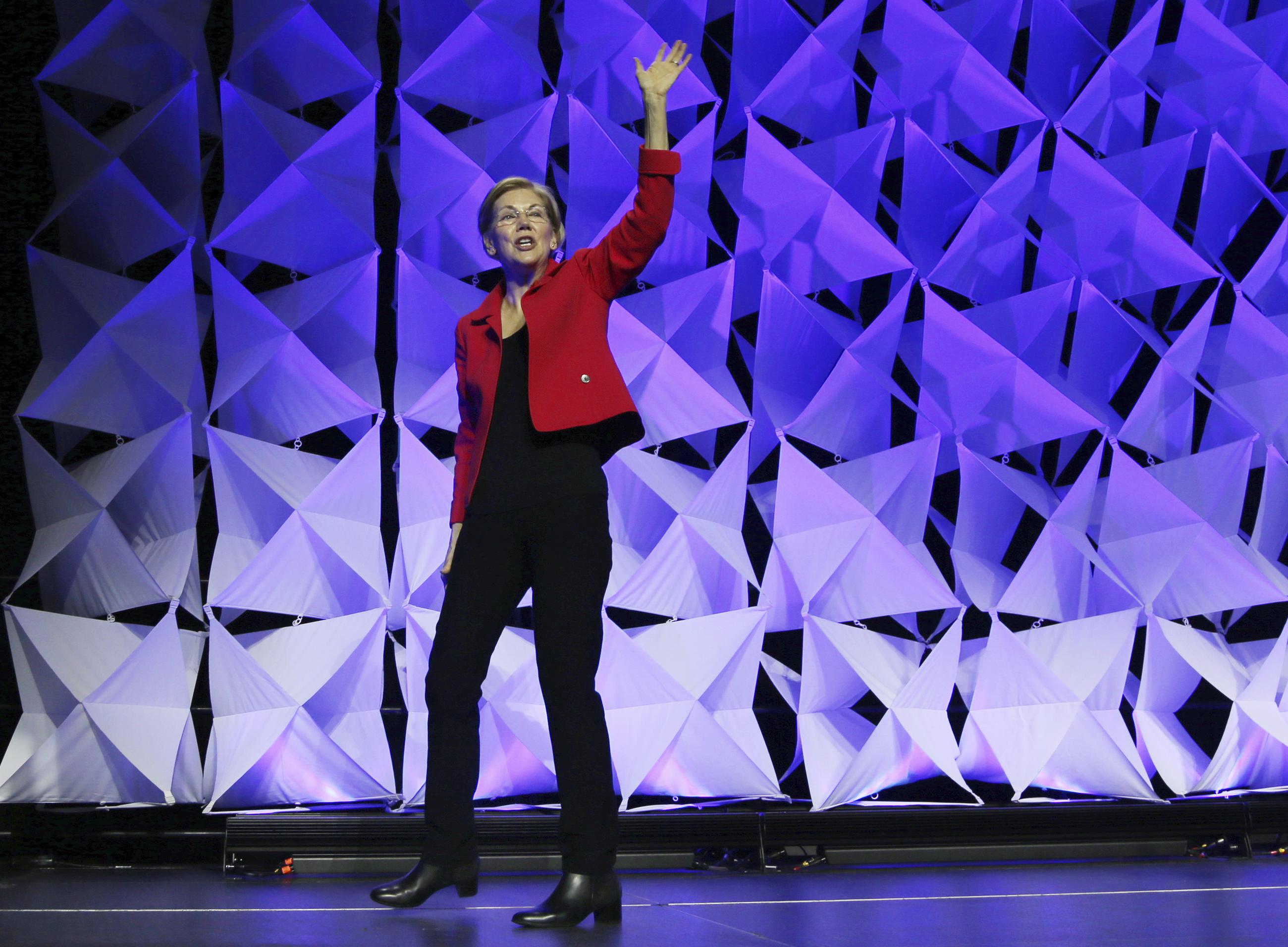 New cybersecurity chief says the Russians interfered
Christopher Krebs was confirmed by the Senate on Tuesday night as undersecretary for Homeland Security's National Protection and Programs Directorate. It didn't take him long to step out with his new title, as he delivered the keynote address Wednesday to Forcepoint's 2018 Cybersecurity Leadership Forum at the Newseum.
"They had a parade for me yesterday," Krebs joked, referring to Tuesday's victory parade for the Washington Capitals.
"There's this nasty rumor in town that there's no cybersecurity leadership in the federal government," Krebs continued, assuring attendees that was not the case.
The NPPD's "three primary goals," Krebs said, are to protect federal networks, identify "critical" national functions within those networks, and "clean up the cyberecosystem" to reduce the overall cost of securing it against attack. Legislation in the Senate would rename the NPPD as the Cybersecurity and Infrastructure Security Agency, which Krebs believes is a better fit.
Krebs encouraged attendees to "pool resources" to reduce cybersecurity costs, a practice he likened to NATO's collective defense arrangement. And like many other officials in the intelligence community, he confirmed that Russia interfered in the 2016 elections. "We know what the Russians did," he said. "The intelligence community assessment was clear: The Russians attempted to interfere in our elections."
—Harrison Cramer