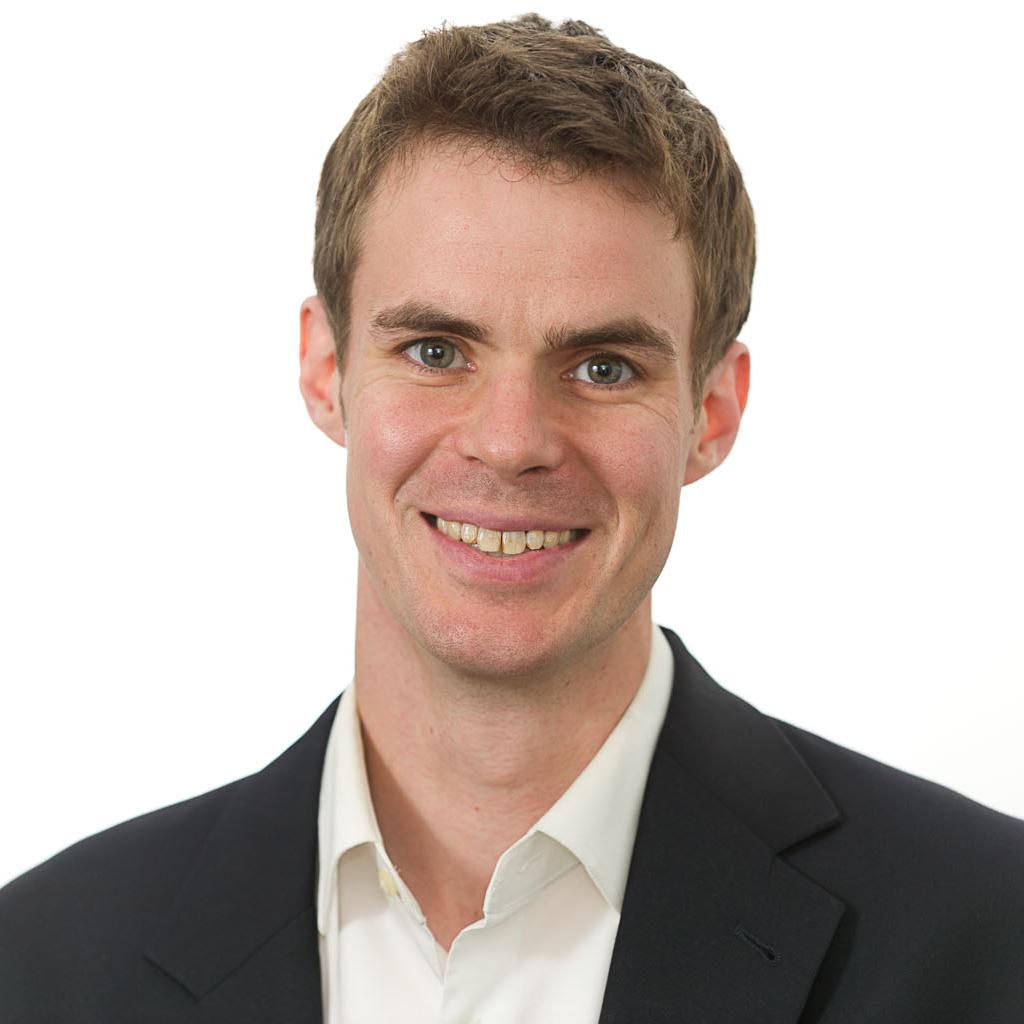 Be­fore Pres­id­ent Obama had even taken the oath of of­fice, his ad­min­is­tra­tion was prom­ising to pro­tect the pub­lic from tox­ic coal waste pro­duced by power plants. But well in­to the pres­id­ent's second term — and nearly five years after Amer­ic­ans learned of the dangers of coal ash after a massive spill dev­ast­ated a Ten­ness­ee town — that pledge is a green dream that is at least de­ferred, and quite pos­sibly dead.
The Obama ad­min­is­tra­tion has all but hal­ted its re­view of the ex­ist­ing policies for stor­ing coal ash, and al­though en­vir­on­ment­al­ists are eagerly await­ing a fi­nal an­swer on the is­sue, they're not op­tim­ist­ic. While they're loathe to ad­mit it pub­licly, en­vir­on­ment­al ad­voc­ates will privately con­cede they no longer ex­pect the ad­min­is­tra­tion to is­sue the tough rules they've long sought.
En­vir­on­ment­al groups — in­clud­ing the Si­erra Club, Earthjustice, and Ap­palachi­an Voices — were handed a minor vic­tory two weeks ago when a fed­er­al judge gave the ad­min­is­tra­tion two months to set a dead­line to fin­ish its re­view of coal-ash stor­age rules. But the vic­tory is bit­ter­sweet at best, be­cause even se­cur­ing that dead­line re­quired the en­vir­on­ment­al groups to sue an ad­min­is­tra­tion that once seemed all but cer­tain to side with them.
Mo­mentum built for new rules in Decem­ber 2008, when the con­tain­ment wall of a coal-ash pond at a Ten­ness­ee Val­ley Au­thor­ity power plant gave way, send­ing more than 1 bil­lion gal­lons of the ar­sen­ic- and lead-laden waste in­to the town of King­ston. The spill flooded homes and dumped linger­ing tox­ins in­to the loc­al wa­ter sup­ply.
At her con­firm­a­tion hear­ing weeks later, Lisa Jack­son, the in­com­ing ad­min­is­trat­or of the En­vir­on­ment­al Pro­tec­tion Agency, prom­ised to re­view the ex­ist­ing rules for stor­ing coal waste, and by Oc­to­ber of that year agency sci­ent­ists had pre­pared a plan to rad­ic­ally change them. EPA was ready to pro­pose re­clas­si­fy­ing coal ash as a haz­ard­ous waste and to is­sue the first set of bind­ing fed­er­al stand­ards for its stor­age and dis­pos­al.
Be­fore EPA could pub­li­cize its pre­ferred ap­proach, however, of­fi­cials had to route it through the White House Of­fice of Man­age­ment and Budget, which con­ducts in­ter­agency re­views of reg­u­la­tions that are deemed to be eco­nom­ic­ally sig­ni­fic­ant. And that's where everything changed. The rules lingered at the White House for nearly sev­en months, and when they emerged, the un­am­bigu­ous push for stricter stand­ards had been re­moved.
The draft that EPA sent to the White House also men­tioned a second op­tion for reg­u­lat­ing the waste, which would as­sign the ash non­haz­ard­ous status and leave en­force­ment to the states — an ar­range­ment that has been in place for dec­ades. But the agency didn't en­dorse that ap­proach, say­ing it "would not be pro­tect­ive of hu­man [health] and the en­vir­on­ment." Dur­ing the White House re­view, however, the haz­ard­ous and non­haz­ard­ous op­tions were placed on equal foot­ing.
The coal-min­ing and util­ity in­dus­tries ap­plauded the el­ev­a­tion of the non­haz­ard­ous op­tion in 2010, say­ing it was enough to en­sure pub­lic safety and that the stricter al­tern­at­ive would place an un­ne­ces­sary bur­den on coal-fired power plants.
EPA re­leased that "mul­tiple choice" pro­pos­al in May 2010. Since then, little has happened. More than three years later, the agency has not re­leased a fi­nal rule, and the only sign of life on the is­sue was EPA's Oc­to­ber 2011 re­quest to the pub­lic for more in­form­a­tion.
Why did the ad­min­is­tra­tion re­verse course on coal ash? The White House re­ferred ques­tions about the 2009 change to OMB's press of­fice, which did not reply. For its part, EPA in­sists that it's simply do­ing due di­li­gence. The agency is eval­u­at­ing new data and look­ing through the nearly half-mil­lion com­ments it has re­ceived on the pro­posed rule, said EPA spokes­wo­man Al­isha John­son. She de­clined to com­ment on when the agency might com­ply with the fed­er­al court's or­der to pub­lish a sched­ule for fin­ish­ing the rule.
The ad­min­is­tra­tion's en­vir­on­ment­al crit­ics, however, say the troubles are not tech­nic­al or sci­entif­ic but polit­ic­al. The push for coal-ash rules has few con­gres­sion­al cham­pi­ons and no short­age of crit­ics. The House in June voted to block EPA from de­clar­ing the waste haz­ard­ous, with 39 Demo­crats join­ing a Re­pub­lic­an ma­jor­ity. Also vot­ing in fa­vor was Re­pub­lic­an Rep. Chuck Fleischmann, whose Ten­ness­ee dis­trict in­cludes the site of TVA's King­ston spill. The bill is likely dead in the Sen­ate.
That op­pos­i­tion led the White House to blunt EPA's reg­u­lat­ory push in 2009, and the same forces with­in the ad­min­is­tra­tion are delay­ing it now, said Rena Stein­zor, a Uni­versity of Mary­land law-school pro­fess­or and the pres­id­ent of the Cen­ter for Pro­gress­ive Re­form. "I con­tin­ue to be­lieve it is a mat­ter of polit­ic­al con­veni­ence and weak­ness," she said. "I'm just wait­ing to hear about the next spill. It's a dis­aster wait­ing to hap­pen."
But tired though they are of wait­ing, pa­tience may be en­vir­on­ment­al­ists' best hope for the coal-ash rules they say are vi­tal. The White House now has a dif­fer­ent re­la­tion­ship with the coal in­dustry, as well as with coal-state law­makers, than it did in 2009. Then, the ad­min­is­tra­tion was still woo­ing both groups in a bid to get sup­port for cap-and-trade le­gis­la­tion to cut car­bon emis­sions. Now the cli­mate bill is dead, and so is the charm cam­paign.
Con­gres­sion­al op­pos­i­tion, in­clud­ing from mod­er­ate Demo­crats, did noth­ing to de­ter EPA from in­tro­du­cing green­house-gas reg­u­la­tions for power plants. And a bi­par­tis­an re­volt has made no pro­gress in lift­ing the ad­min­is­tra­tion's tight new rules for moun­tain­top min­ing. If this ad­min­is­tra­tion wants to de­clare coal ash a health haz­ard, noth­ing is really stand­ing in the way. Ex­cept, of course, it­self.
What We're Following See More »
GERMAN MINISTER SAYS U.S. WON'T COMPROMISE
U.S.-EU Trade Deal a Dead Letter for Now
1 hours ago
THE LATEST
Sigmar Gabriel, the German economic minister, said there's no chance of the Transatlantic Trade and Investment Partnership being agreed upon before the U.S. elections this fall. Gabriel said the United States "had effectively ended talks" on the free trade deal with the European Union "because Washington had not wanted to compromise with its European counterparts."
DOWN FROM POST-CONVENTION NUMBERS
Monmouth Has Clinton Up Seven
1 hours ago
THE LATEST
In a new Monmouth University poll, 46% of likely voters support Clinton and 39% back Trump, with 7% supporting Libertarian Gary Johnson, and 2% backing Jill Stein of the Green Party. That's down from a poll taken right after the Democratic convention, in which Clinton led by 13 points.
DEBATE PREP
Clinton Advisers Talking to Psychologists, Trump Ghostwriter
1 hours ago
THE LATEST
"Hillary Clinton's advisers are talking to Donald J. Trump's ghostwriter of The Art of the Deal, seeking insights about Mr. Trump's deepest insecurities as they devise strategies to needle and undermine him in four weeks at the first presidential debate, the most anticipated in a generation. ... Her team is also getting advice from psychology experts to help create a personality profile of Mr. Trump to gauge how he may respond to attacks and deal with a woman as his sole adversary on the debate stage."
INFLUENCED BY NUKES, POLLUTION
Scientists Declare Dawn of Anthropocene Epoch
4 hours ago
WHY WE CARE
"Humanity's impact on the Earth is now so profound that a new geological epoch—the Anthropocene—needs to be declared," according to a panel of scientists. "The new epoch should begin about 1950, the experts said, and was likely to be defined by the radioactive elements dispersed across the planet by nuclear bomb tests, although an array of other signals, including plastic pollution, soot from power stations, concrete, and even the bones left by the global proliferation of the domestic chicken."
EPI-PEN PRICES
House Committee Investigating Mylan
4 hours ago
THE LATEST
The House Committee on Oversight and Government Reform has requested documents from the CEO of Mylan, "the pharmaceutical company under fire after raising the price of EpiPens more than 400 percent since 2007." Meanwhile, top members of the Energy and Commerce Committee are pressing the FDA on the lack of generic competition for EpiPens.