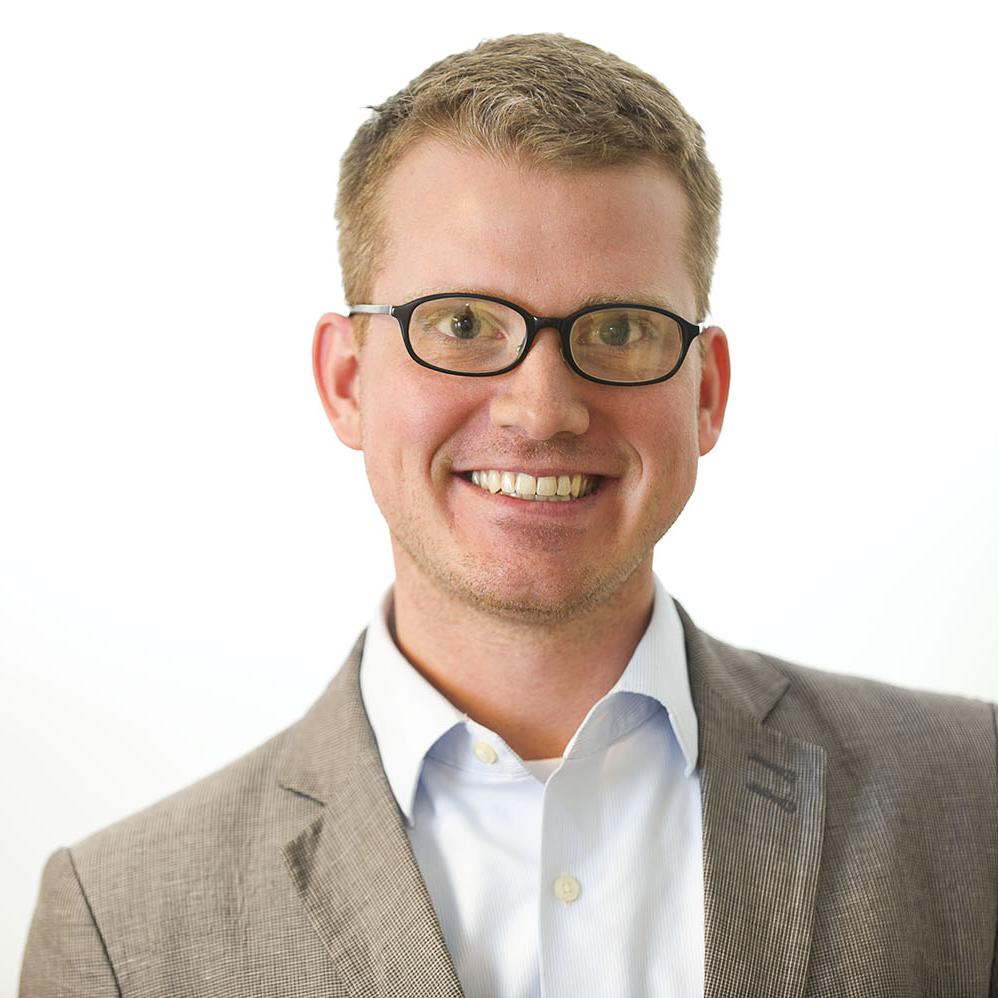 Obama­care is headed back to the Su­preme Court — with a los­ing re­cord in the lower courts.
Later this month, the justices will meet in private to de­cide wheth­er they should hear a chal­lenge to the health care law's con­tra­cep­tion man­date. Three of five fed­er­al Ap­peals Courts that con­sidered the mat­ter have ruled at least par­tially against the man­date; their di­vi­sions make a Su­preme Court in­ter­ven­tion likely. This is bad news for the ad­min­is­tra­tion's sig­na­ture policy achieve­ment.
The Af­ford­able Care Act re­quires most em­ploy­ers to in­clude con­tra­cep­tion in their em­ploy­ees' health care plans, without char­ging a co-pay or de­duct­ible. It's part of a pro­vi­sion that guar­an­tees cov­er­age, without cost shar­ing, for pre­vent­ive ser­vices. Churches and houses of wor­ship are ex­empt from the re­quire­ment al­to­geth­er, and there is a middle ground for re­li­gious-af­fil­i­ated em­ploy­ers such as Cath­ol­ic hos­pit­als and uni­versit­ies. Some of these have sued, but cases from purely sec­u­lar, for-profit busi­nesses have moved the fast­est through the courts, thanks to the dis­pute over wheth­er for-profit com­pan­ies can in­voke re­li­gion. "That is a threshold ques­tion that the Su­preme Court has nev­er ad­dressed, and could be dis­pos­it­ive in these cases," says Louise Melling, deputy leg­al dir­ect­or at the Amer­ic­an Civil Liber­ties Uni­on.
The highest-pro­file case is a 10th Cir­cuit Court of Ap­peals opin­ion that says cor­por­a­tions can hold re­li­gious be­liefs — and sue to de­fend them. The court ruled that Hobby Lobby, a chain of arts-and-crafts stores, could seek an ex­emp­tion from the man­date be­cause its own­ers have a re­li­gious ob­jec­tion to birth con­trol. Cit­ing the Su­preme Court's Cit­izens United rul­ing on cam­paign fin­ance laws, the judges said that cor­por­a­tions (and not just the people who own them) can ex­er­cise First Amend­ment rights. "Would an in­cor­por­ated kosh­er butcher really have no claim to chal­lenge a reg­u­la­tion man­dat­ing non-kosh­er but­cher­ing prac­tices?" Judge Timothy Tymkovich asked in his opin­ion for the ma­jor­ity?
There­fore, Tymkovich wrote, a cor­por­a­tion can sue over gov­ern­ment man­dates that of­fend the re­li­gious be­liefs of its own­er. He said the man­date was a "sub­stan­tial bur­den" on the com­pany's re­li­gious be­liefs; that the gov­ern­ment had not demon­strated a com­pel­ling in­terest in re­strict­ing its re­li­gious free­dom; and that if the gov­ern­ment had such an in­terest, it could find a less in­trus­ive way to fol­low through.
Those three cri­ter­ia de­term­ine wheth­er First Amend­ment in­fringe­ments are leg­al, and the Obama ad­min­is­tra­tion hasn't won on those grounds in a single con­tra­cep­tion case. Its vic­tor­ies have all been on ques­tions of leg­al stand­ing. The 3rd Cir­cuit Court of Ap­peals, for ex­ample, ruled that a for-profit cor­por­a­tion — a cab­in­et-mak­ing firm called Con­es­toga — could not ex­er­cise re­li­gious be­liefs and there­fore could not sue. And the own­ers them­selves, the Hahn fam­ily, couldn't sue be­cause they per­son­ally wer­en't sub­ject to the con­tra­cep­tion man­date. "As the Hahns have de­cided to util­ize the cor­por­ate form, they can­not 'move freely between cor­por­ate and in­di­vidu­al status to gain the ad­vant­ages and avoid the dis­ad­vant­ages of the re­spect­ive forms,' " the 3rd Cir­cuit said, quot­ing an earli­er rul­ing. That case, a win for the Justice De­part­ment, was sim­il­ar to a 6th Cir­cuit opin­ion.
But when an Ap­peals Court has con­sidered the man­date's ac­tu­al leg­al mer­its, either from a com­pany or its own­ers, it has blocked the man­date. The 7th Cir­cuit Court of Ap­peals did so and held that both a for-profit cor­por­a­tion and its own­ers may sue over the con­tra­cep­tion man­date. The D.C. Cir­cuit said only the in­di­vidu­al own­ers could sue — and sided with them against the birth-con­trol policy.
The Justice De­part­ment and the Hobby Lobby have asked the Su­preme Court to re­view the rul­ing — a rare com­bin­a­tion that makes the justices like­li­er to hear it. Al­low­ing the 10th Cir­cuit's rul­ing to stand would "trans­form "¦ a shield for in­di­vidu­als and re­li­gious in­sti­tu­tions in­to a sword used to deny em­ploy­ees of for-profit com­mer­cial en­ter­prises the be­ne­fits and pro­tec­tions of gen­er­ally ap­plic­able laws," the Justice De­part­ment said in its brief ask­ing the Su­preme Court to step in. Be­cause four of the five Cir­cuit Court de­cisions have been ap­pealed to the high court, leg­al ex­perts say the justices might com­bine two or more cases just to be sure they an­swer all the rel­ev­ant ques­tions at once.
The con­tra­cep­tion man­date is a polit­ic­ally pop­u­lar piece of Pres­id­ent Obama's main do­mest­ic policy achieve­ment. If the Su­preme Court com­bines the cases to reach a broad rul­ing, and es­pe­cially if it opens the door to new leg­al pro­tec­tions for cor­por­a­tions, the White House could find it­self ru­ing the de­feat of a cru­cial policy next sum­mer, rather than cel­eb­rat­ing the two-year an­niversary of the Court's land­mark de­cision up­hold­ing the Af­ford­able Care Act.
What We're Following See More »
FRENCH IS A LAWYER, VETERAN
Kristol Recruiting National Review's David French for Third-Party Run
6 hours ago
THE LATEST
"Two Republicans intimately familiar with Bill Kristol's efforts to recruit an independent presidential candidate to challenge Donald Trump and Hillary Clinton have told Bloomberg Politics that the person Kristol has in mind is David French -- whose name the editor of the Weekly Standard floated in the current issue of the magazine.
French is a veteran of Operation Iraqi Freedom. According to the website of National Review, where French is a staff writer, he is a constitutional lawyer, a recipient of the Bronze Star, and an author of several books who lives in Columbia, Tenn., with his wife Nancy and three children."
CALIFORNIA VOTES IN A WEEK
Jerry Brown Backs Clinton
8 hours ago
THE LATEST
California Gov. Jerry Brown endorsed Hillary Clinton today, calling her "the only path forward to win the presidency and stop the dangerous candidacy of Donald Trump." While praising Sen. Bernie Sanders' campaign, Brown said "Clinton's lead is insurmountable and Democrats have shown – by millions of votes – that they want her as their nominee. ... This is no time for Democrats to keep fighting each other. The general election has already begun."
GLASS CEILING STILL HARD TO CRACK
Clinton Says Voters Still Hung Up on Gender
11 hours ago
THE LATEST
In a New York Magazine profile, Hillary Clinton said she still encounters misogyny at her own events: "'I really admire you, I really like you, I just don't know if I can vote for a woman to be president.' I mean, they come to my events and then they say that to me."
BACKING OUT ON BERNIE
Trump Won't Debate Sanders After All
4 days ago
THE LATEST
Trump, in a statement: "Based on the fact that the Democratic nominating process is totally rigged and Crooked Hillary Clinton and Deborah Wasserman Schultz will not allow Bernie Sanders to win, and now that I am the presumptive Republican nominee, it seems inappropriate that I would debate the second place finisher. ... I will wait to debate the first place finisher in the Democratic Party, probably Crooked Hillary Clinton, or whoever it may be."