Fifty years ago, Mar­tin Luth­er King Jr. ar­gued that the isol­a­tion ex­per­i­enced by people of col­or liv­ing "on a lonely is­land of poverty" is un­just in a na­tion blessed with a "vast ocean of ma­ter­i­al prosper­ity." Fifty years later, the ra­cial wealth gap is just as stark and im­mor­al, with fam­il­ies of col­or pos­sess­ing only a few pen­nies for every dol­lar of wealth owned by white fam­il­ies.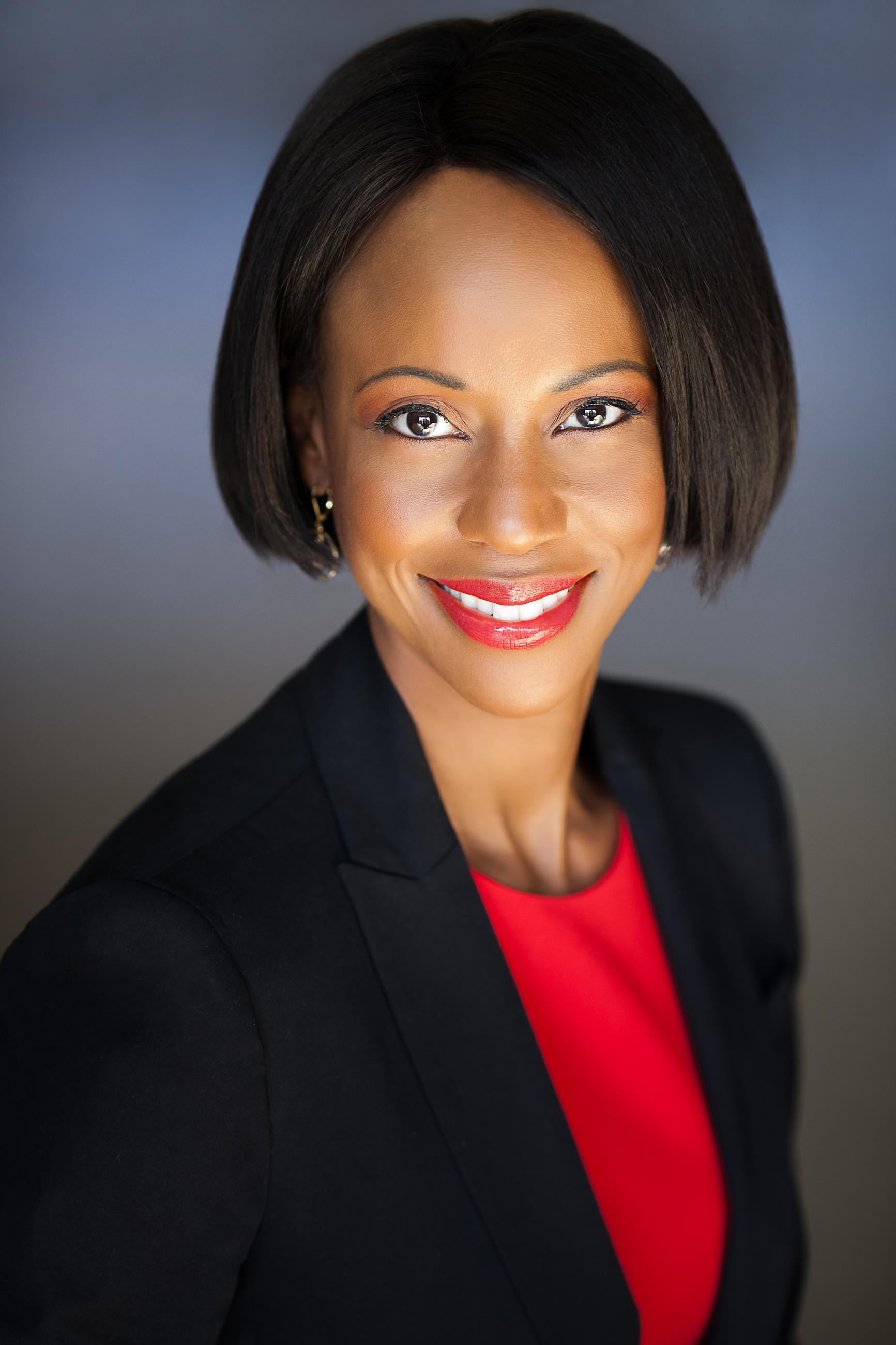 Maya Rock­ey­moore is pres­id­ent of Glob­al Policy Solu­tions, a Wash­ing­ton policy con­sult­ing firm, and coed­it­or of Strength­en­ing Com­munity: So­cial  In­sur­ance in a Di­verse Amer­ica. (Cour­tesy photo)The per­sist­ence of in­come and wealth in­equal­ity comes from years of dis­pro­por­tion­ately lower levels of earn­ings, em­ploy­ment, edu­ca­tion­al at­tain­ment, and own­er­ship of fam­ily as­sets such as homes, stocks/bonds, sav­ings ac­counts, and busi­nesses. As a res­ult, people of col­or have had sig­ni­fic­antly few­er op­por­tun­it­ies to build as­sets over time and of­ten lack the sav­ings to en­sure fin­an­cial se­cur­ity throughout their life­times.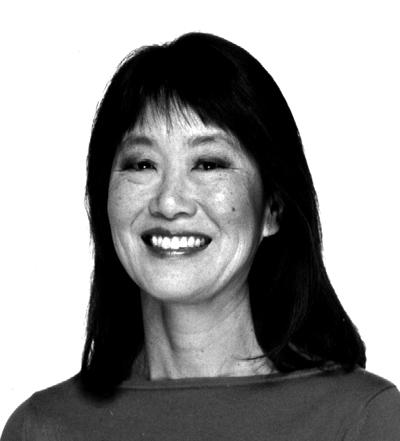 Meizhu Lui is dir­ect­or emer­it­us for the In­sight Cen­ter for Com­munity and Eco­nom­ic De­vel­op­ment's Clos­ing the Ra­cial Wealth Gap ini­ti­at­ive. (Cour­tesy photo)Today, some Amer­ic­ans still blame poverty on the people whom it vic­tim­izes. They are un­aware or in­sens­it­ive to the fact that un­til 1963 people of col­or were leg­ally or prac­tic­ally ex­cluded from a host of gov­ern­ment-sponsored and tax-fun­ded wealth-build­ing op­por­tun­it­ies, from giv­ing away land through the Homestead Act to us­ing pub­lic land for whites-only col­leges to sub­sid­iz­ing loans so whites could buy homes and grow busi­nesses. These as­sets were giv­en away to not only help white fam­il­ies suc­cess­fully build fin­an­cial se­cur­ity over life­times but to gen­er­ate in­her­it­ances over gen­er­a­tions while in­vest­ing in the prosper­ity of the na­tion.
Today, we have seen what little wealth that people of col­or have been able to ac­cu­mu­late pilfered by laws that en­able dis­crim­in­at­ory prac­tices such as subprime and pred­at­ory lend­ing, un­der­fun­ded schools, opaque cred­it scor­ing, and loan deni­als for minor­ity busi­nesses and farms.
And the rolling back of gains from the civil-rights era is not over. Un­for­tu­nately, the next wealth-de­ple­tion strategy on the ho­ri­zon is a co­ordin­ated as­sault on re­tire­ment se­cur­ity.
Des­pite lofty rhet­or­ic tout­ing the need for de­fi­cit re­duc­tion and claims of "sav­ing So­cial Se­cur­ity for our chil­dren," the "en­ti­tle­ment re­forms" put for­ward mainly by Re­pub­lic­ans are a cov­ert form of ra­cial eco­nom­ic ex­clu­sion that will have the ef­fect of short­chan­ging our chil­dren, who will be ma­jor­ity black and brown by 2019.
For those who be­lieve that race has noth­ing to do with So­cial Se­cur­ity, think again. Al­though the pro­gram's be­ne­fit for­mula is race-neut­ral on its face, in real­ity, So­cial Se­cur­ity af­fects groups of people in dif­fer­ent ways be­cause of the in­ter­play between pro­gram rules and demo­graph­ic factors. For ex­ample, be­ne­fits are cal­cu­lated based on years of work and amount of earn­ings, mar­it­al status, num­ber of de­pend­ents, and state of health. But each ra­cial and eth­nic group has a dif­fer­ent av­er­age work his­tory, earn­ings pat­tern, health status, and life-ex­pect­ancy pro­file due to the long shad­ow of ra­cial in­equal­ity.
Afric­an-Amer­ic­ans, for ex­ample, are more likely than whites to have suffered un­em­ploy­ment, to be in lower-pay­ing jobs, to be in phys­ic­ally de­mand­ing jobs, to have poor health, and to have short­er life ex­pect­an­cies.
As a res­ult of these so­cioeco­nom­ic dis­par­it­ies, pro­pos­als for re­form­ing So­cial Se­cur­ity can cre­ate win­ners and losers based on race, eth­ni­city, class, and gender. For ex­ample, rais­ing the re­tire­ment age — a pop­u­lar re­form op­tion among Re­pub­lic­ans and some Demo­crats — dis­ad­vant­ages those with short­er life spans: a group that is black­er, brown­er, poorer, more male, and more blue-col­lar than those who live longer.
Sim­il­arly, the "chained CPI," which seeks to cut be­ne­fits by re­du­cing the an­nu­al cost-of-liv­ing ad­just­ment re­ceived by So­cial Se­cur­ity re­cip­i­ents, would have a neg­at­ive ef­fect on low wealth house­holds, which are dis­pro­por­tion­ately black, brown, and fe­male.
There is a fairer way to re­form So­cial Se­cur­ity so that it is well fin­anced for at least an­oth­er 75 years and provides stronger be­ne­fits for those who are eco­nom­ic­ally vul­ner­able. A bet­ter ap­proach, ad­vanced by the Com­mis­sion to Mod­ern­ize So­cial Se­cur­ity, re­com­mends boost­ing be­ne­fits for the very old, wid­owed spouses, and the very poor; provid­ing cred­its for work­ers tak­ing time off to care for fam­ily mem­bers; and restor­ing be­ne­fits for col­lege stu­dents with a work­ing par­ent who has died, be­come dis­abled, or has re­tired.
The com­mis­sion's plan pays for these im­prove­ments and ex­tends the pro­gram's solvency by re­mov­ing the cap on payroll taxes so that high wage earners con­trib­ute more, of­fer­ing cov­er­age to all newly hired state and loc­al work­ers, and slowly in­creas­ing the payroll tax by a frac­tion of a per­cent per year over a 20-year peri­od.
There are some who ar­gue that people of col­or get a raw deal from So­cial Se­cur­ity. It is true that people of col­or were ex­cluded from re­ceiv­ing So­cial Se­cur­ity be­ne­fits in its early years due to a pro­vi­sion in the law that left out ag­ri­cul­tur­al and do­mest­ic work­ers. However, today the pro­gram has be­come an es­sen­tial com­pon­ent of eco­nom­ic se­cur­ity for people of col­or with few oth­er sources of wealth to sup­port them or their de­pend­ents in the event of re­tire­ment, dis­ab­il­ity, or early death.
Al­though So­cial Se­cur­ity was not prom­in­ently men­tioned by speak­ers dur­ing the 50th an­niversary of the March on Wash­ing­ton for Jobs and Free­dom, it is a fact that this pro­gram plays an im­port­ant role in rais­ing the stand­ard of liv­ing for all, but es­pe­cially for people of col­or. As such, we can­not talk about achiev­ing ra­cial justice or launch­ing a new civil-rights move­ment without stand­ing in de­fense of So­cial Se­cur­ity.
Amer­ic­ans of all ra­cial, eth­nic, polit­ic­al, geo­graph­ic, and gender back­grounds want So­cial Se­cur­ity pre­served and strengthened for the fu­ture. It's time for poli­cy­makers in Wash­ing­ton to choose com­munity over chaos by en­sur­ing that So­cial Se­cur­ity checks are paid in full.