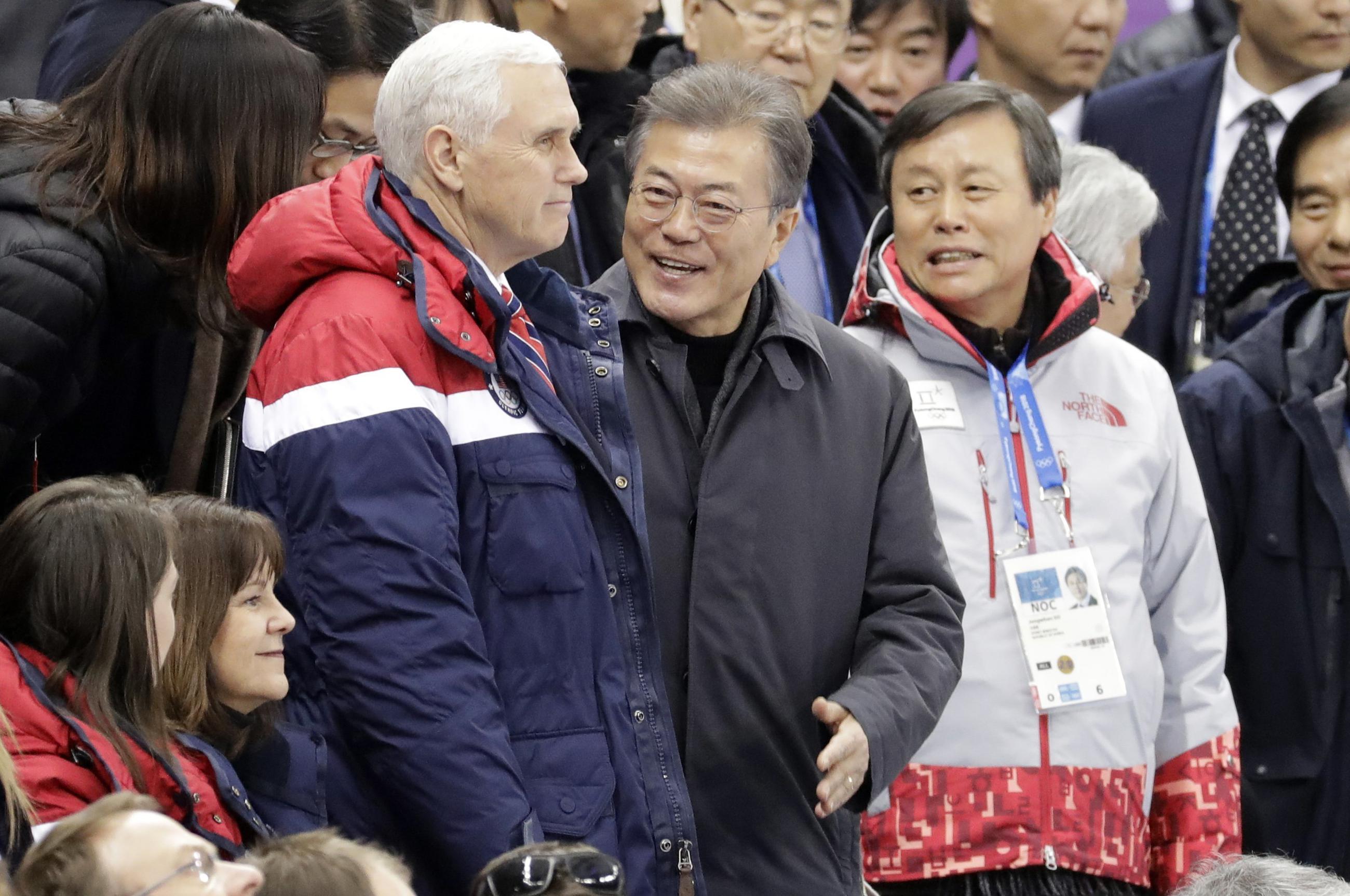 On North Korea, a seat at the table for Trump?
White House press secretary Sarah Huckabee Sanders on Monday threw an interesting twist into speculation that Pyongyang and Washington might open "dialogue" aimed at improving relations, suggesting that any talks might not be quite so low-level as expected. Asked who would "take point" in any dialogue, she insisted that "the president would be the lead in taking point on anything that would move forward." That would come as a surprise to the man who almost certainly would find himself at the table—Joseph Yun, the U.S. special representative for North Korea and the deputy assistant secretary of State for Korea and Japan. It is Yun who last year quietly opened what became known as the "New York channel," by sitting down with Pak Song Il, the senior North Korean diplomat in the country's mission to the United Nations. There is no known precedent for a president of the United States leading a dialogue at such an early stage—especially as it involves a country without formal diplomatic relations with Washington. Speculation that such talks could occur came after South Korean President Moon Jae-in said Sunday that he had met with members of the North Korean delegation before the closing ceremony of the Olympics.
—George E. Condon Jr.
UPDATE: The Washington Post reports that Yun has announced he will retire on Friday.
Iraqi ambassador asks U.S. to pony up
On Feb. 14, wealthy delegates from around the world filed into Kuwait City's Bayan Palace for a fundraiser to benefit Iraqi reconstruction. The battered country recently declared victory against ISIS, and hoped to secure $88 billion in reconstruction funds. Its actual haul: only $30 billion, most coming from other Persian Gulf nations. President Trump has said the United States already contributes too much to "nation building" in the Middle East.
At a conference at the Hudson Institute last week, Iraqi Ambassador Fareed Yasseen said people need to think of Iraq as a "country worth investing in" rather than one in need of foreign aid. "What we're looking for is something that can empower us to rebuild the country," he said.
With ISIS defeated, corruption is another issue that could scare away potential investors. The oil-rich nation ranked 169th out of 175 countries on Transparency International's 2017 corruption index, and Yasseen cited corruption as the No. 1 obstacle to long-term, investment-driven economic growth.
In his closing remarks, Yasseen expressed interest in the construction of an American University in Baghdad, similar to The American University of Iraq, Sulaimani. "I think the objective that we're trying to achieve," he said, "is to make sure that the conditions that can lead to the emergence of ISIS or anything related to it no longer exist."
—Harrison Cramer