Blumenauer rolls out the bee team
Rep. Earl Blumenauer spent Valentine's Day with his honey.
The Oregon Democrat, along with Rep. Jim McGovern of Massachusetts, are reintroducing the Saving America's Pollinators Act to urge the Environmental Protection Agency to halt the use of neonicotinoids (also known as neonics), a class of insecticides fatal to bees and other pollinators like bats, moths, and butterflies, until the agency has evaluated their safety.
"This doesn't have to be partisan or complex," Blumenauer said. Environmental groups represented at a Wednesday press conference on the Hill delivered more than 100,000 public comments in support of a ban. A final determination will be made later this year.
Two area beekeepers spoke about the impact neonics have on bees, with chemist and Central Maryland Beekeepers Association member Luke Goembel calling them "hell on pollinators." Goembel said that one pound of a neonic is as fatal to pollinators as a ton of DDT, which was banned in 1972.
Steve McDaniel, who owns McDaniel Honey Farm in Manchester, Md., and is one of 150 certified Master Beekeepers, referenced the past decade of "colony collapses" that have ravaged the bee population. "If I can't keep my bees alive, how can anyone?"
—Alex Clearfield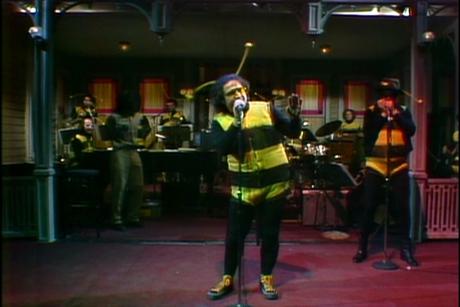 We'll do more with less, says NHTSA
The National Highway Traffic Safety Administration has its hands full. The emergence of autonomous vehicles, the massive Takata airbag recall, and the flood of opioids across U.S. highways all have big implications for driver safety. At a House Energy and Commerce subcommittee hearing Wednesday, Deputy Administrator Heidi King insisted that the NHTSA could meet all of those challenges on a smaller budget than last year. "We believe that the president's budget reflects the resources we need to achieve our mission," King said.
Legislators were skeptical, saying the agency has already fallen behind. President Trump has not yet tapped someone to lead the agency, which is late issuing safety standards on tire pressure, rear airbags, and child-safety restraints.
"I think NHTSA is overwhelmed," said Democratic Rep. Frank Pallone. "NHTSA hasn't even implemented previous standards. How can they be expected to oversee development of autonomous vehicles?" Democratic Rep. Debbie Dingell agreed, saying, "We want to stay at the forefront of innovation and technology. … You say you've got the tools, but we're not sure you've got the resources."
—Harrison Cramer