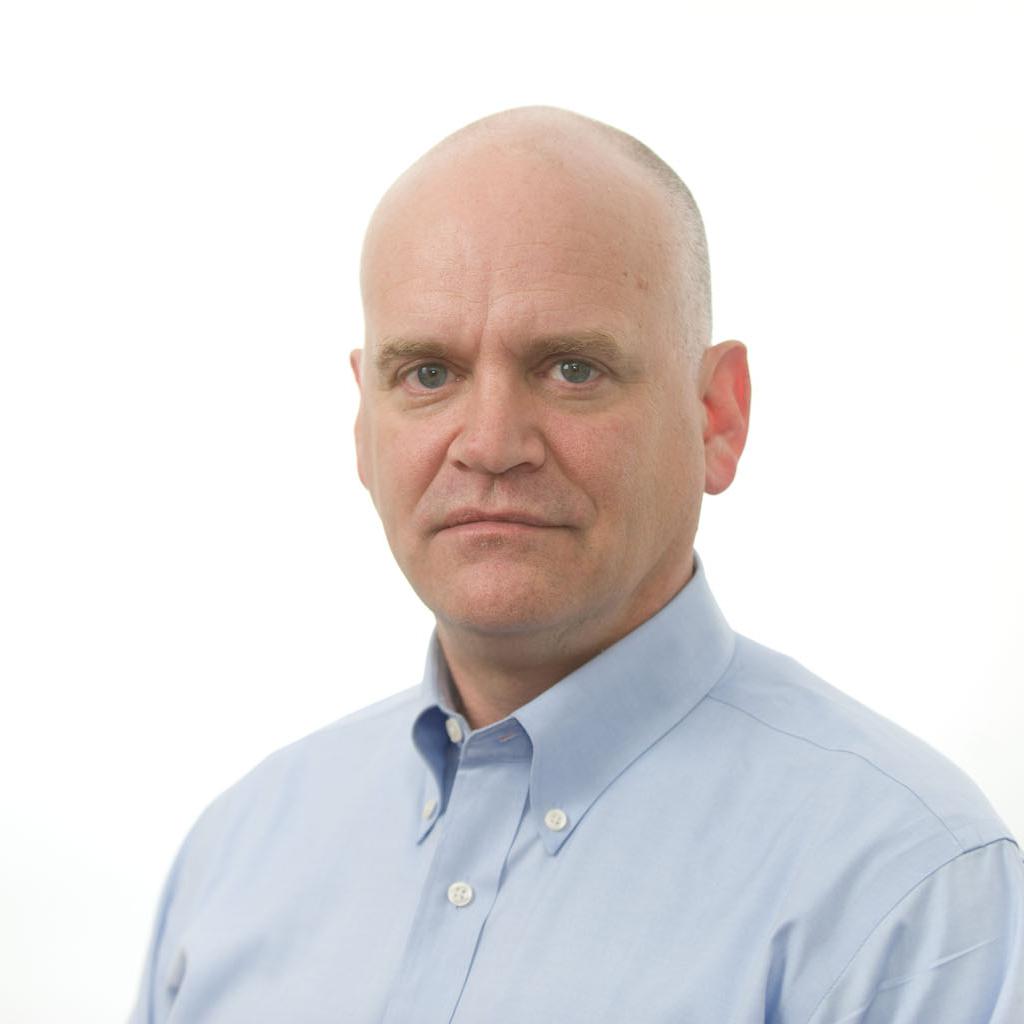 The Re­pub­lic­an Party stands for noth­ing. As Barack Obama threatens to fumble away his pres­id­ency along with the Demo­crat­ic Party's reas­ons for ex­ist­ence — cham­pi­on­ing an act­ive, ef­fi­cient gov­ern­ment — the GOP lurches in­to the lead­er­ship breach with "¦ zilch.
Rather than be the party of solu­tions in a grid­locked cap­it­al, ap­peal­ing to a lead­er­ship-starved pub­lic, the GOP is the party of ob­struc­tion, en­sur­ing that its pu­trid ap­prov­al rat­ings nose-dive apace with Obama's.
The coun­try needs sens­ible im­mig­ra­tion re­form that brings 11 mil­lion or so un­doc­u­mented res­id­ents out of the shad­ows. No, says the GOP.
The coun­try needs to tame a massive debt that will be 100 per­cent of the gross do­mest­ic product by 2038 un­less Con­gress raises rev­en­ue and trims en­ti­tle­ments. No, says the GOP.
The coun­try needs fair de­bate and com­prom­ise around ex­ist­en­tial is­sues such as cli­mate change, in­come in­equal­ity, and a de­teri­or­at­ing 20th-cen­tury in­fra­struc­ture. No, says the GOP.
A small but re­cent ex­ample of Re­pub­lic­an ob­stin­acy came Monday when Sen­ate Re­pub­lic­ans blocked Obama's third con­sec­ut­ive nom­in­ee to the coun­try's most im­port­ant Ap­peals Court. Their ar­gu­ment is ludicrous: The United States Court of Ap­peals for the Dis­trict of Columbia Cir­cuit does not have a case­load to mer­it filling the va­can­cies, Re­pub­lic­ans claim. They failed to shrink the court by three seats, so they are block­ing the pres­id­ent's nom­in­ees.
This is not about case­loads. Re­pub­lic­ans had no trouble with the size of the court un­der Pres­id­ent Bush. The data con­tra­dict the case for few­er seats. And all three of Obama's nom­in­ees are qual­i­fied for the job. This is pure polit­ics of ob­struc­tion.
It brings to mind what House Ma­jor­ity Lead­er Eric Can­tor offered as an ex­cuse for block­ing a vote on the Sen­ate's im­mig­ra­tion bill, or even a de­bate on the sub­ject. "We don't want a re­peat of what's go­ing on now with Obama­care," he said.
That's the GOP motto: If Obama is for it, we're against it. That may be enough to ap­pease Obama haters who make up a con­sid­er­able core of the Re­pub­lic­an midterm vot­ing bloc. It may be a strategy that works in the short term, giv­en the pres­id­ent's man­age­ment fail­ures and de­cep­tion. But this is the ex­act wrong way for Re­pub­lic­ans to win the emer­ging gen­er­a­tion of voters, the mil­len­ni­als, whom polls show are far more tol­er­ant and prac­tic­al than GOP lead­ers in Wash­ing­ton.
In fair­ness, Demo­crats en­cour­age bad be­ha­vi­or. For ex­ample, Sen­ate Demo­crats in 2003 blocked Pres­id­ent Bush's nom­in­ee to the same Dis­trict of Columbia Cir­cuit that Obama is now try­ing to fill. Demo­crats were in the minor­ity then, and no less nar­row-minded or polit­ic­al as Sen­ate Re­pub­lic­ans today.
Re­pub­lic­ans are also em­boldened by the know­ledge that Obama's polit­ic­al stand­ing is slip­ping. A new Wash­ing­ton Post poll shows that both his ap­prov­al rat­ings and the pub­lic's view of Obama­care are at re­cord lows. Most dis­turb­ing are his rank­ings on per­son­al at­trib­utes that have buoyed him in the past.  Ac­cord­ing to The Post:
"On three meas­ures of lead­er­ship and em­pathy that have been tested re­peatedly in Post-ABC polls, Obama now is un­der­wa­ter on all three for the first time. Half or more now say he is not a strong lead­er, does not un­der­stand the prob­lems of "people like you," and is not hon­est and trust­worthy. Per­cep­tions of the pres­id­ent as a strong lead­er have dropped 15 points since Janu­ary, and over the past year the per­cent­age of re­gistered voters who say he is not hon­est and trust­worthy has in­creased 12 points.
The new sur­vey also asked people wheth­er they con­sider Obama a good man­ager. In what ap­pears to be a dir­ect link to the prob­lems of the health-care rol­lout, 56 per­cent say no and 41 per­cent say yes."
For months, I have been warn­ing that Obama risked the pub­lic turn­ing sour on his lead­er­ship (here, here, here, here, here, and here) and cred­ib­il­ity (here, here, here, here, here, and here). The Benghazi at­tack, the seizure of tele­phone re­cords from the As­so­ci­ated Press, the IRS's in­vest­ig­a­tions of polit­ic­al groups, the Na­tion­al Se­cur­ity Agency's massive do­mest­ic-spy­ing op­er­a­tion, the "red line" in Syr­ia, and now Obama­care — the White House re­spon­ded to every con­tro­versy or quasi-scan­dal by mock­ing its crit­ics and ig­nor­ing the warn­ing signs.
Now the pub­lic has had enough. Amer­ic­ans are be­gin­ning to not trust their pres­id­ent, and so what does the GOP of­fer as reas­on­able al­tern­at­ive — a modic­um of san­ity, comity, or ser­i­ous­ness? Nope. Oth­er than hard par­tis­ans on the left and right, the ma­jor­ity of the people — mod­er­ate, fix-it Amer­ic­ans who simply want a sens­ible gov­ern­ment — now have nowhere to turn, be­cause the GOP is the party of noth­ing.
What We're Following See More »
BACKING OUT ON BERNIE
Trump Won't Debate Sanders After All
2 days ago
THE LATEST
Trump, in a statement: "Based on the fact that the Democratic nominating process is totally rigged and Crooked Hillary Clinton and Deborah Wasserman Schultz will not allow Bernie Sanders to win, and now that I am the presumptive Republican nominee, it seems inappropriate that I would debate the second place finisher. ... I will wait to debate the first place finisher in the Democratic Party, probably Crooked Hillary Clinton, or whoever it may be."
AKNOWLEDGING THE INEVITABLE
UAW: Time to Unite Behind Hillary
4 days ago
THE DETAILS
"It's about time for unity," said UAW President Dennis Williams. "We're endorsing Hillary Clinton. She's gotten 3 million more votes than Bernie, a million more votes than Donald Trump. She's our nominee." He called Sanders "a great friend of the UAW" while saying Trump "does not support the economic security of UAW families." Some 28 percent of UAW members indicated their support for Trump in an internal survey.
AP KEEPING COUNT
Trump Clinches Enough Delegates for the Nomination
4 days ago
THE LATEST
"Donald Trump on Thursday reached the number of delegates needed to clinch the Republican nomination for president, completing an unlikely rise that has upended the political landscape and sets the stage for a bitter fall campaign. Trump was put over the top in the Associated Press delegate count by a small number of the party's unbound delegates who told the AP they would support him at the convention."
TRUMP FLOATED IDEA ON JIMMY KIMMEL'S SHOW
Trump/Sanders Debate Before California Primary?
4 days ago
CAMPAIGNS INJECTED NEW AD MONEY
California: It's Not Over Yet
4 days ago
THE LATEST
"Clinton and Bernie Sanders "are now devoting additional money to television advertising. A day after Sanders announced a new ad buy of less than $2 million in the state, Clinton announced her own television campaign. Ads featuring actor Morgan Freeman as well as labor leader and civil rights activist Dolores Huerta will air beginning on Fridayin Fresno, Sacramento, and Los Angeles media markets. Some ads will also target Latino voters and Asian American voters. The total value of the buy is about six figures according to the Clinton campaign." Meanwhile, a new poll shows Sanders within the margin of error, trailing Clinton 44%-46%.