Big booze benefits more than craft producers from tax law
Adam Looney, writing for the Brookings Institution
Included in the tax-cut package was a provision originally introduced by Sen. Rob Portman as the "Craft Beverage Modernization and Tax Reform Act." Its intent was to lower excise taxes paid by craft distillers and brewers so they might better compete with large, industrial producers. Indeed, the provision will "reduce total alcohol revenues by $4.2 billion over" two years. In reality, however, "small producers can't be the primary beneficiaries of a tax bill that reduces alcohol taxes by 20 percent when they only account for 1 to 2 percent of all alcohol excise taxes paid." American craft producers are getting only "about $1 for each $20 of tax cuts." The rest will go to "foreign and large domestic producers," who will now be allowed to pass off more of their output as "craft"—potentially putting "America's real small brewers and distillers at a competitive disadvantage."
An incremental approach on autonomous cars
Jack Barkenbus, writing for The Conversation
Autonomous vehicles should be subject to a "more measured and incremental approach," considering widespread apprehensiveness among the general public. A recent Pew Research Center survey showed 56 percent of Americans "would be worried about riding in an autonomous vehicle due to concerns over safety and the lack of control," while another poll found only 15 percent would prefer autonomous cars to traditional ones. Crashes involving autonomous cars "would simply reinforce public fears that self-driving cars are not safe," but these kinks could be worked out with a more deliberate approach by manufacturers and government regulators as those fears gradually subside.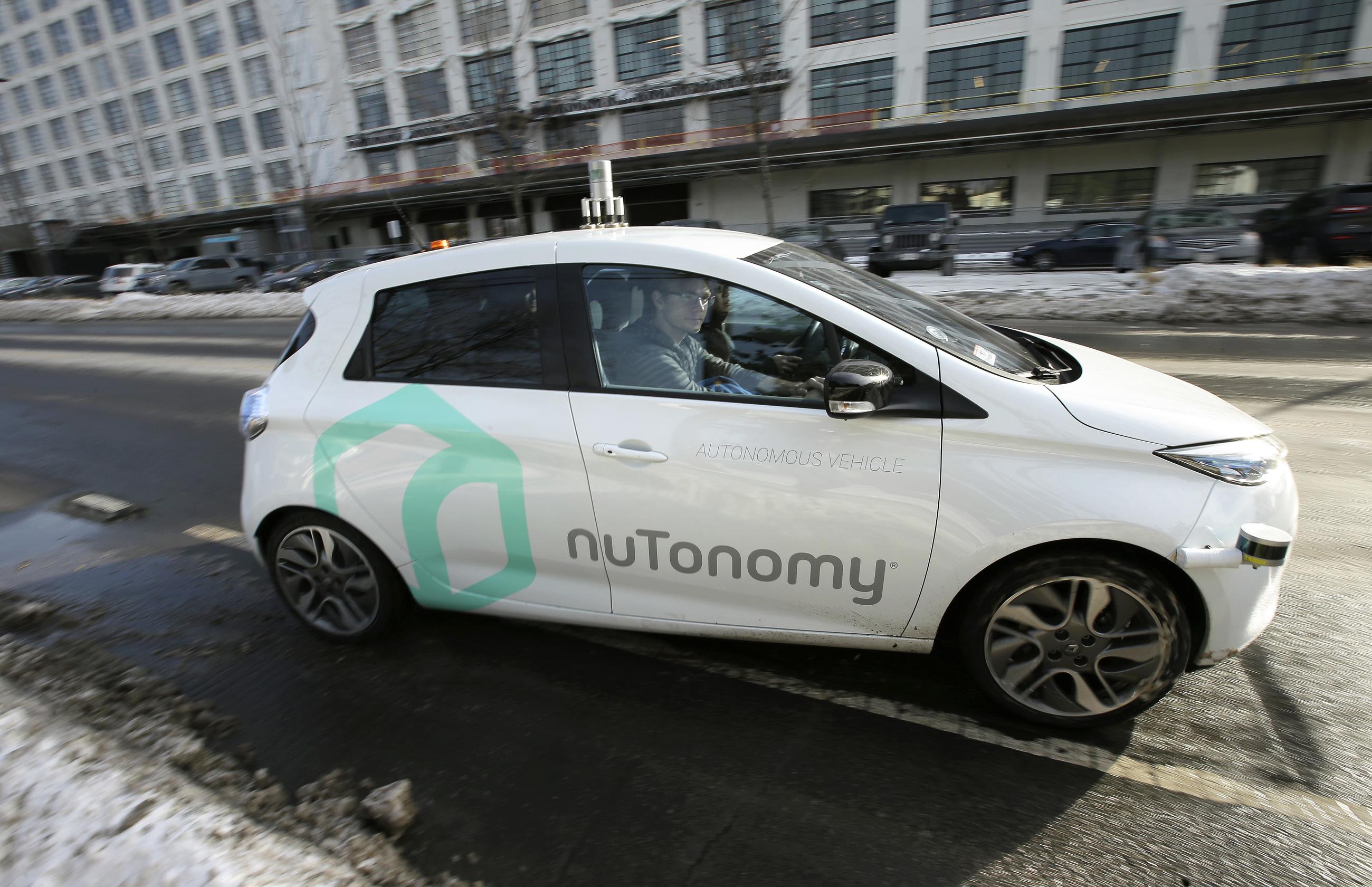 Don't overlook Trump's emotional intelligence
Robert Reich, writing for Newsweek
Michael Wolff's book has only reinforced the perception that President Trump lacks the intelligence to do his job. But apart from logic and attention span, "there's another form of intelligence, called 'emotional intelligence,'" a key component of which is recognizing and influencing the emotions of others. This is where Trump's true genius lies. "He knows how to manipulate people. He has an uncanny ability to discover their emotional vulnerabilities—their fears, anxieties, prejudices, and darkest desires—and use them for his own purposes. To put it another way, Trump is an extraordinarily talented conman."
Voters no longer view Trump as moderate
Harry Enten, writing for FiveThirtyEight
A new YouGov poll finds that "voters have noticed" President Trump's policy agenda has mostly followed Republican orthodoxy as opposed to the "mix of liberal and conservative positions" presented in his campaign. A year ago, "more voters viewed Trump as liberal than any incoming GOP president since at least Ronald Reagan." Now, YouGov shows 50 percent of voters rating him as conservative, up from 42.5 percent in January 2017; the share of voters rating him "liberal" has gone down from 11 percent to 5 percent. The electoral impact this may have on 2018 and 2020 is unclear, "but it's probably not helping Trump himself." While his "unusual ideological profile played an underrated role in his election," most voters now think he is not compromising enough.