Add to Briefcase
Dec. 11, 2017, 8 p.m.
ADVOCACY: Mark Shriver becomes SCAN's CEO; Kris Perry joins as president
Mark Shriver is shifting his role at Save the Children Action Network. The Kennedy family scion and former delegate to the Maryland state House, who's been SCAN's president since 2014, will become CEO. Kris Perry will take over as president. Perry was most recently executive director of the First Five Years Fund, an advocacy group for early childhood education. She was also the lead plaintiff in Hollingsworth v. Perry, the Supreme Court case that invalidated state bans on gay marriage.
CONGRESS: Prerak Shah takes over as Cruz's chief of staff
Republican Sen. Ted Cruz of Texas has named Prerak Shah as his chief of staff and Steve Chartan as deputy chief of staff. Shah had previously been the senator's chief counsel, and has worked for Texas Attorney General Ken Paxton and in private practice in Dallas. Chartan, who had been Cruz's legislative director, will keep that role in addition to his new one. Chartan previously was executive director of the House Freedom Caucus and policy adviser to the Senate Steering Committee. Cruz's current chief of staff, David Polyansky, is heading to the private sector but will remain a political adviser.
DEFENSE: Gregory Slavonic nominated for Navy post
Gregory Slavonic has been nominated as assistant Navy secretary for manpower and reserve affairs. Slavonic is chief of staff to Republican Sen. James Lankford of Oklahoma, with whom he has worked since 2014. Before that, he was president of FlagBridge Strategic Communications, an Oklahoma City–based public-affairs firm. He served in the Navy for 34 years and held senior public-affairs roles during the Gulf War and Iraq War.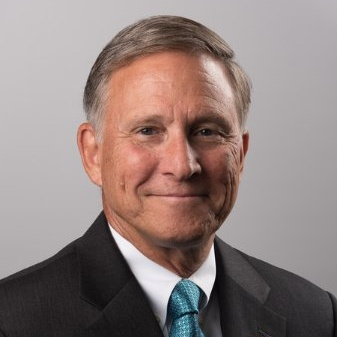 POLITICS: Shaun Daniels to manage Ross's campaign in Maryland
Former State Department official Alec Ross, who is seeking the Democratic nomination for Maryland governor, has hired Shaun Daniels to manage his campaign; Daniels has managed numerous congressional campaigns, including Annette Taddeo's 2016 House bid in Florida and Rep. Alan Lowenthal's 2012 victory in California. And in Ohio's governor race, Luke Blocher is now interim campaign manager for former Consumer Financial Protection Bureau Director Richard Cordray; Blocher, who managed Cordray's winning 2008 race for Ohio attorney general, is deputy city solicitor of Cincinnati.
COMMUNICATIONS: Ofirah Yheskel to stay with Northam
Ofirah Yheskel is staying with Virginia Democratic Gov.-elect Ralph Northam, and will serve as his press secretary after holding the same role on his campaign. Yheskel spent 2016 as a communications assistant to Sen. Claire McCaskill of Missouri, and then as Wisconsin press secretary for Hillary Clinton. Before that, she worked in Texas for a member of the state House and as deputy press secretary for Wendy Davis's 2014 gubernatorial race.
RISING STARS
Christopher Krepich is the new press secretary for Republican Rep. Jim Sensenbrenner of Wisconsin; he previously worked for Rep. Keith Rothfus of Pennsylvania, starting as an intern and rising to deputy press secretary. Sensenbrenner's previous communications director, Nicole Tieman, is now press secretary for Sen. Chuck Grassley; prior to her time in Sensenbrenner's office, Tieman worked on Republican campaigns in Florida and Wisconsin.