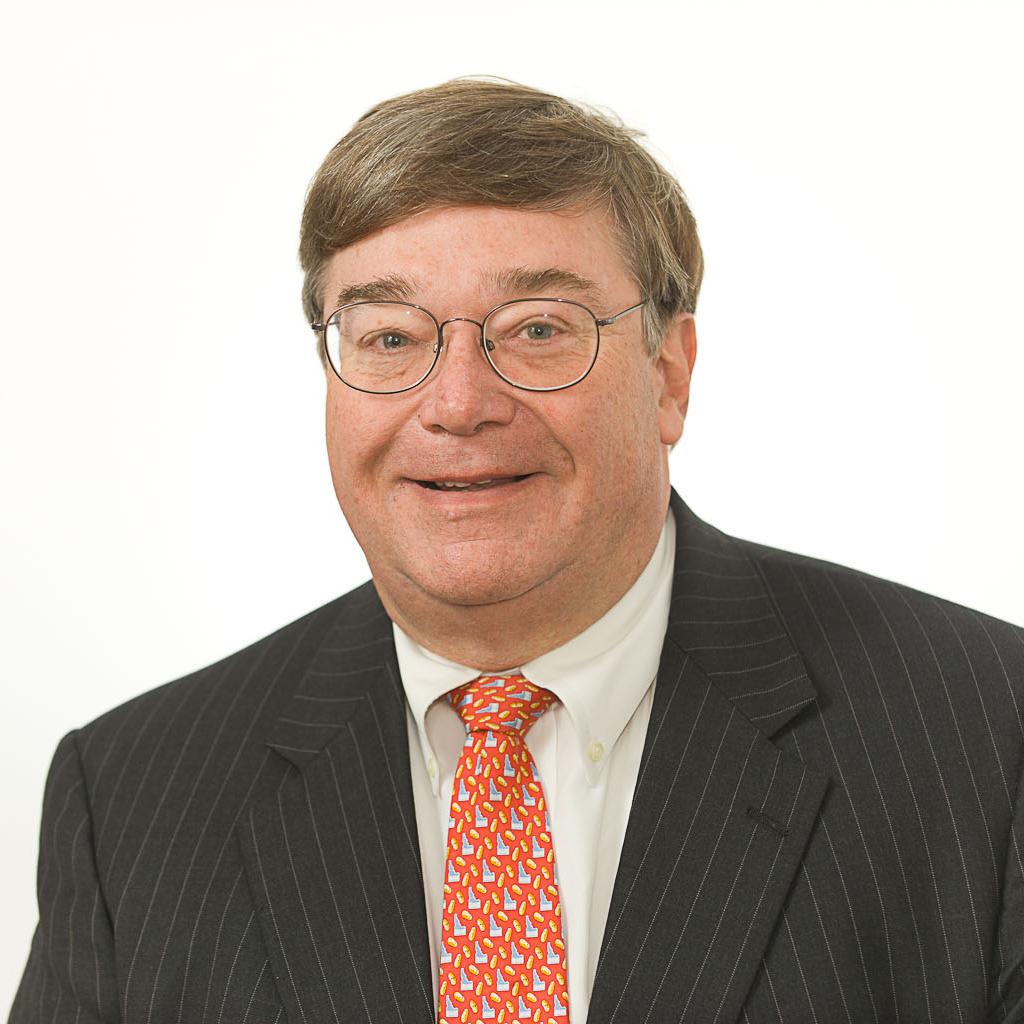 If you think about it, all the in­gredi­ents ne­ces­sary for a polit­ic­al ex­plo­sion are in place: Con­gress's un­fa­vor­able rat­ings are at re­cord-high levels, and, ac­cord­ing to Gal­lup, its fa­vor­able rat­ings are down to 9 per­cent (who knew mem­bers had so many friends and fam­ily?). A large seg­ment of the elect­or­ate is furi­ous with Re­pub­lic­ans over the shut­down, and a second group is boil­ing over about Obama­care (or as the White House once again calls it, the Af­ford­able Care Act), with some of that group angry at the sub­stance of the law and some at the launch de­bacle. Gal­lup's weekly pres­id­en­tial job-ap­prov­al rat­ings for Nov. 11-17 had Pres­id­ent Obama's ap­prov­al at just 41 per­cent. And to add a cherry on top, an ob­scure House mem­ber (Flor­ida Re­pub­lic­an Trey Radel) has pleaded guilty to co­caine pos­ses­sion. You would think that all of this would add up to a highly com­bust­ible polit­ic­al situ­ation.
The big prob­lem with this no­tion is that, for a vari­ety of reas­ons, the bomb is un­likely to ex­plode. Few mem­bers of Con­gress will face any re­motely cred­ible op­pos­i­tion next year, in either the primary or the gen­er­al elec­tion. This has a lot to do with the num­ber of con­gres­sion­al dis­tricts where one party is over­whelm­ingly dom­in­ant, stem­ming from re­dis­trict­ing, pop­u­la­tion sort­ing, and Demo­crat­ic voters con­cen­trat­ing in urb­an areas and col­lege towns while Re­pub­lic­ans tend to evenly spread else­where. The Cook Polit­ic­al Re­port's House ed­it­or and chief num­ber crunch­er, Dav­id Wasser­man, re­ports that Obama car­ried only 690 counties last year (few­er than Mi­chael Duka­kis's 818 in 1988), com­pared with Mitt Rom­ney's total of 2,424. That is how con­cen­trated the Demo­crat­ic vote is in pop­u­la­tion cen­ters. Between con­gres­sion­al re­tire­ments and wave elec­tions, very few Demo­crats now rep­res­ent dis­tricts that God didn't in­tend for a Demo­crat to hold, and few GOP mem­bers hold seats not in­ten­ded for a Re­pub­lic­an. The Sen­ate isn't quite as bad as the House in this re­gard, but there are plenty of one-party states, as well.
Put­ting some of the more tit­il­lat­ing as­pects of the race aside, Liz Cheney's Re­pub­lic­an primary chal­lenge to Sen. Mi­chael En­zi in Wyom­ing is not­able be­cause few in­cum­bents in safe seats ever ac­tu­ally face such chal­lenges, even in times when Wash­ing­ton and Con­gress are held in, as they say, min­im­ally high re­gard by the pub­lic.
The num­bers on in­cum­bent reelec­tion rates are pretty re­mark­able. I highly re­com­mend that polit­ic­al afi­cion­ados spend some time thumb­ing through the 2013 edi­tion of Vi­tal Stat­ist­ics on Con­gress, by Nor­man J. Orn­stein, Thomas E. Mann, Mi­chael J. Mal­bin, and An­drew Rugg (now avail­able for free in PDF form at the Brook­ings In­sti­tu­tion's web­site). Only once since the end of World War II has the per­cent­age of House mem­bers suc­cess­fully seek­ing reelec­tion dropped be­low 80 per­cent; that was when it dipped to 79.3 per­cent in 1948. In the more volat­ile Sen­ate, in six of the sev­en elec­tions between 1946 and 1958, the per­cent­age of sen­at­ors who sought reelec­tion and won was be­low 80 per­cent. From the 1960s on­ward, the Sen­ate's reelec­tion rate has usu­ally been in the 70s and 80s, oc­ca­sion­ally the 90s. But it did drop to the low-to-mid-60s in the 1976 and 1978 elec­tions and then to 55.2 per­cent in 1980, a three-elec­tion se­quence that stands out in volat­il­ity.
Only three times since 1980 and eight times since 1946 have 10 or more House mem­bers lost re­nom­in­a­tion; five of those eight times — in­clud­ing 2012, when 13 mem­bers lost their primar­ies, and 1992, when 19 did — were in the first elec­tions after re­dis­trict­ing, when in­cum­bents are some­times forced to run against each oth­er. Only in four elec­tions since 1946 has the num­ber of sen­at­ors los­ing primar­ies numbered four or more; the last time was in 1980.
In so many cases, primary- or gen­er­al-elec­tion chal­lengers are just names on a bal­lot — warm bod­ies and not much else. These op­pon­ents to well-es­tab­lished in­cum­bents have little if any money, name re­cog­ni­tion, or cam­paign in­fra­struc­ture; they will simply be names in the Al­man­ac of Amer­ic­an Polit­ics for hav­ing run.
The real­ity is that for most mem­bers of Con­gress — cer­tainly for sen­at­ors — the fear of los­ing is vastly over­blown. Few real­ist­ic­ally could lose their seats (and those who could likely already know who they are). In some cases, mem­bers don't so much fear los­ing; they fear hav­ing a nasty and highly in­con­veni­ent cam­paign. When the reelec­tion rate in the House drops, for ex­ample, it's usu­ally only one party that sees a de­crease. The oth­er party usu­ally en­joys an in­crease in those years, like a child's seesaw. If one side goes down, the oth­er side goes up, so it isn't a "throw the bums out" elec­tion, it's either "throw the Demo­crat­ic bums out" or "throw the Re­pub­lic­an bums out." The not­able ex­cep­tions to this rule oc­curred after the House bank and post-of­fice scan­dals of the early 1990s.
Wave elec­tions are very real, but they are very party-spe­cif­ic. A large par­tis­an wave is highly un­likely in 2014, be­cause voters hate Demo­crats in Con­gress while sim­ul­tan­eously des­pising Re­pub­lic­ans. To vote against one party, people have to vote for an­oth­er in very large num­bers, which at this point seems un­likely. The gov­ern­ment shut­down and re­lated antics on the GOP side are off­set by the dis­astrous launch of the Obama­care web­site and un­der­ly­ing pub­lic skep­ti­cism about the law. So, take all of the num­bers we're see­ing with a grain of salt; they aren't likely to amount to much more than that.
What We're Following See More »
AT LEAST NOT YET
Paul Ryan Can't Get Behind Trump
3 hours ago
THE LATEST
Paul Ryan told CNN today he's "not ready" to back Donald Trump at this time. "I'm not there right now," he said. Ryan said Trump needs to unify "all wings of the Republican Party and the conservative movement" and then run a campaign that will allow Americans to "have something that they're proud to support and proud to be a part of. And we've got a ways to go from here to there."
STAFF PICKS
Preet Bharara Learned at the Foot of Chuck Schumer
3 hours ago
WHY WE CARE
In The New Yorker, Jeffrey Toobin gives Preet Bharara, the U.S. Attorney for the Southern District of New York, the longread treatment. The scourge of corrupt New York pols, bad actors on Wall Street, and New York gang members, Bharara learned at the foot of Chuck Schumer, the famously limelight-hogging senator whom he served as a member of the Senate Judiciary Committee staff. No surprise then, that after President Obama appointed him, Bharara "brought a media-friendly approach to what has historically been a closed and guarded institution. In professional background, Bharara resembles his predecessors; in style, he's very different. His personality reflects his dual life in New York's political and legal firmament. A longtime prosecutor, he sometimes acts like a budding pol; his rhetoric leans more toward the wisecrack than toward the jeremiad. He expresses himself in the orderly paragraphs of a former high-school debater, but with deft comic timing and a gift for shtick."
DRUG OFFENDERS
Obama Commutes the Sentences of 58 Prisoners
3 hours ago
WHY WE CARE
President Obama has announced another round of commutations of prison sentences. Most of the 58 individuals named are incarcerated for possessions with intent to distribute controlled substances. The prisoners will be released between later this year and 2018.
STAFF PICKS
Trump Roadmapped His Candidacy in 2000
4 hours ago
WHY WE CARE
The Daily Beast has unearthed a piece that Donald Trump wrote for Gear magazine in 2000, which anticipates his 2016 sales pitch quite well. "Perhaps it's time for a dealmaker who can get the leaders of Congress to the table, forge consensus, and strike compromise," he writes. Oddly, he opens by defending his reputation as a womanizer: "The hypocrites argue that a man who loves and appreciates beautiful women (and does so legally and openly) shouldn't become a national leader? Is there something wrong with appreciating beautiful women? Don't we want people in public office who show signs of life?"
'NO MORAL OR ETHICAL GROUNDING'
Sen. Murphy: Trump Shouldn't Get Classified Briefigs
4 hours ago