Trump shakes up first-year travel traditions
Donald Trump has broken some new ground in his first year of trips abroad, setting foot in countries that other recent presidents didn't visit early in their terms while avoiding a few common stops.
Trump is the first president to visit Israel, Palestine, the Philippines, and Vietnam in his first year in office, going back to Jimmy Carter. He is also the first since Carter not to visit Mexico or Canada in his first year, and the first since Bill Clinton not to visit the United Kingdom.
Some common stops have specific attractions. Canada (six stops in the past 40 years) and Mexico (five) share borders with the United States, while Belgium (five) and Italy (five) often host NATO and G-7 conferences. Major allies such as France (six, the most of any country) the United Kingdom, Germany, Japan, and South Korea (all with four visits) also get early attention. Trump has visited all of them, save Canada, Mexico, and the U.K.
Some areas are dramatically underrepresented in first-year trips. Barack Obama's trip to Ghana in 2009 is the only presidential first-year visit to Africa, and Carter was the only president to go to India or Iran. You have to go back to John F. Kennedy's 48 hours in Venezuela in December 1961 for a first-year trip to South or Central America.
—Alex Clearfield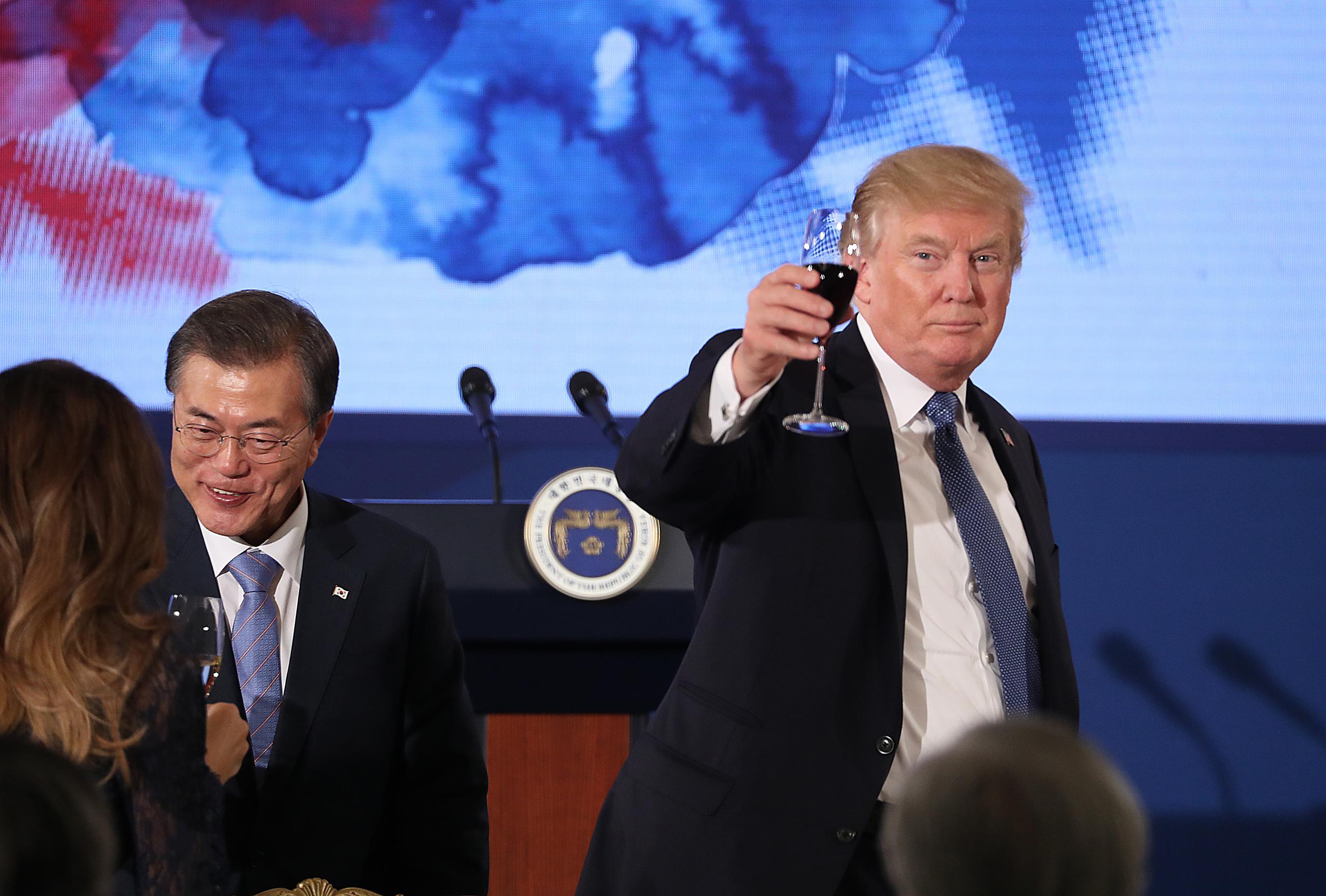 Another Democrat boycotts moment of silence
As is customary after a tragedy, the House of Representatives held a moment of silence on Monday night for the victims of the most recent mass shooting in Texas. Democratic Rep. Ted Lieu of California was having none of it. He walked out of the chamber, explaining in a Facebook Live post from the hallway that he's "been to too many moments of silence."
So far this year, the House has observed 27 moments of silence. Six of those were for the victims of mass shootings, this year and in previous years. During the 114th Congress, when Lieu was first elected, the House observed 40. Eight were for shootings.
"Just in my short career in Congress, three of the worst mass shootings in U.S. history have occurred," Lieu said in his video. "I will not be silent."
Lieu isn't the only one protesting moments of silence. Rep. Jim Himes of Connecticut decided to stop participating in "empty moments of silence" after the Orlando shooting in 2016. Two representatives from Massachusetts, Seth Moulton and Katherine Clark, boycotted moments of silence for the Orlando and Las Vegas shootings as well.
—Maren McInnes