Add to Briefcase
Oct. 18, 2017, 8 p.m.
The battlefield has given way to the hunt
Antoine Bousquet, writing for Aeon
The battlefield, as we came to know it in the past couple of centuries, is all but gone. In the Civil War, one soldier occupied an average of 258 square meters of battlefield. In the Persian Gulf War, that was up to 426,400 square meters. Now, rather than face each other on the battlefield, combatants target each other with drone strikes, special-forces operations, and terror attacks. The application of deadly force is now "more akin to the hunt than to classical war. … The relation between adversaries is no longer that of a duel presuming the relative equality of both parties but instead that of a predator to its prey. Such an imbalance in the exposure to risk undermines centuries of warrior ethos that honoured killing by reference to the mutual vulnerability of combatants and the bravery required to submit oneself to it. Nor does it seem to permit the occasion, recorded throughout the ages, for belligerents to acquire a respect, however begrudging, of their antagonists' valour, moral qualities, and common humanity." As a result, the hunted will adopt "ever more radical forms of concealment," blending into society until it's time to strike.
Nuclear first strike should be taken off the table
Paul Fleisher, writing for The Seattle Times

Congress should pass the Restricting First Use of Nuclear Weapons Act, which would "prohibit the president of the United States from conducting a 'first-use nuclear strike,' unless such an attack had been authorized by a prior declaration of war by Congress." This would help Congress reclaim some of its war powers, and reduce international tensions. Nuclear weapons should be the option of last resort, though still capable of being deployed within minutes, and—considering current tensions between North Korea and the U.S.—"any leader who ordered such an attack would immediately become the world's most despised war criminal." This would be sound policy even if Donald Trump weren't in the White House, and "in the extreme circumstances under which such congressional action might be required, the debate and vote itself could also serve as a powerful incentive to bring an adversary to the negotiating table before nuclear weapons were actually used."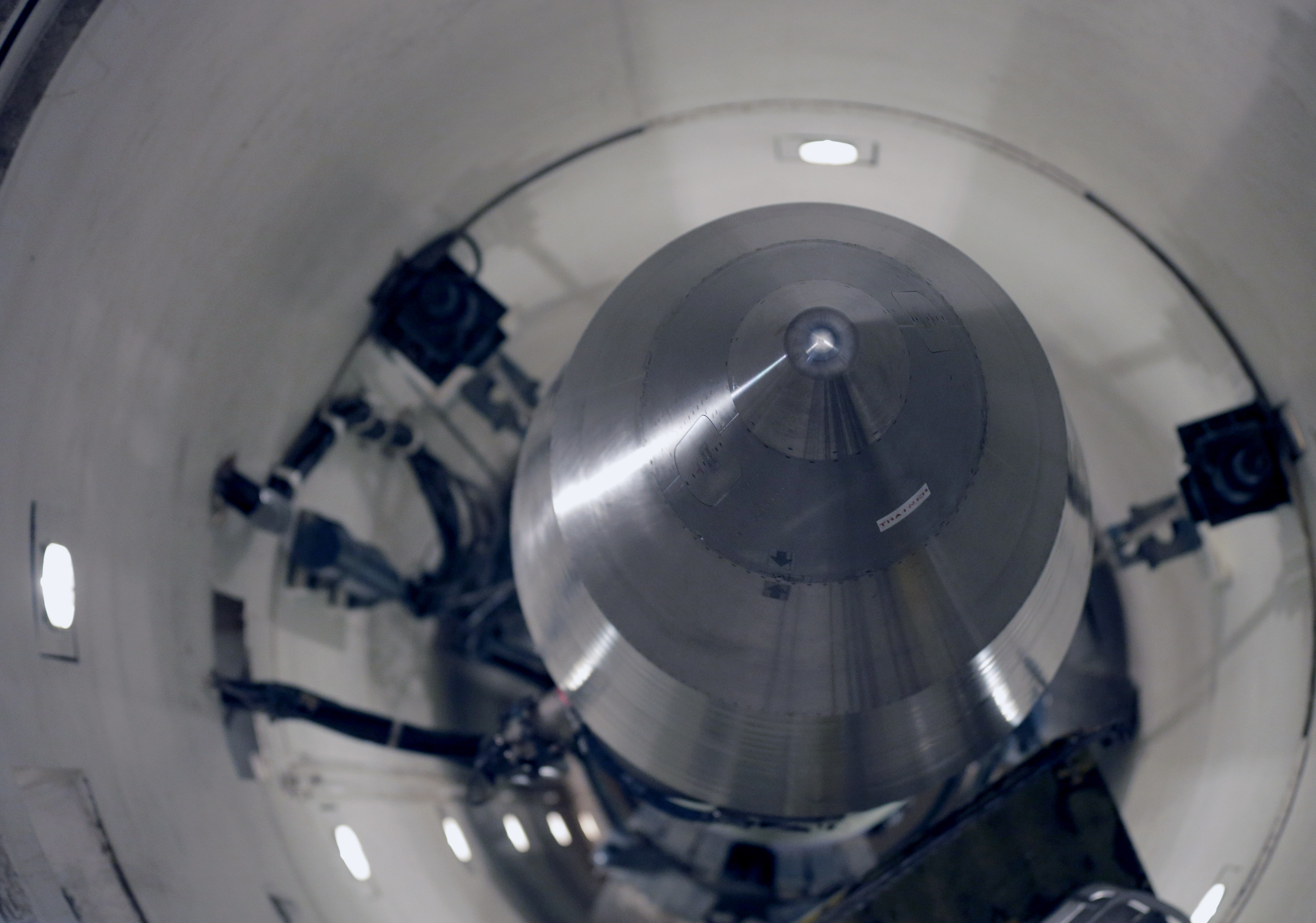 Facebook's obligations in 2020
The Editors, writing for Bloomberg View
Facebook must take steps to prepare for the 2020 election beyond what it has already done, like hiring more staff to manually review political advertisements and requiring "more disclosure of ad buyers." A start would be "opening up more of its data to outside security researchers and sharing more information with government officials and other tech companies." Fortunately, it continues to be an innovative company: "Once Facebook acknowledged that the proliferation of fake news on its network was a problem, for instance, it soon found that a relatively simple flagging system could reduce the reach of such hoaxes by 80 percent. Similar ingenuity can be brought to bear on these other challenges."