Add to Briefcase
Oct. 11, 2017, 8 p.m.
Unemployment spreads like a virus through an economy
Jeff Spross, writing for The Week
"Unemployment is contagious" and spreads like a "disease or epidemic." When an individual loses his job, he or she spends less on utilities, groceries, gas, etc. Therefore, those businesses have less revenue and could lay off another person—and the process compounds. "Like a disease," unemployment often spreads geographically. These "interconnections in the economy are complex," but an unemployment epidemic takes hold more easily in small towns and rural areas, where workers are "more isolated from job creation and recoveries." Additionally, unemployment can linger in geographic and demographic "hotspots" even "after an outbreak has been stopped." A viral spread of unemployment also manifests itself in symptoms like personal health and societal issues. In this light, "macroeconomic policy looks perverse." The programs now used to "combat joblessness are inadequate." It's important to create more jobs, not just spend on safety nets. "We need to change how we think about unemployment" and "focus on prevention and inoculation" to eradicate, not tolerate, the problem.
Cutting taxes now means raising them later
Peter Suderman, writing for Reason
Cutting taxes, thus reducing revenue, risks turning the GOP tax-reform effort "into an exercise in expanding government. … A tax cut now without corresponding offsets—either spending cuts or additional revenue raisers—is not really a tax cut. It defeats the purpose of the exercise, because it does not actually let people keep more of their money." Instead it's a tax shift, "moving revenue collection from today to years from now" and increasing federal debt. "It is likely to lead to a tax increase down the road, making it an economically risky proposition that will increase economic instability.
Are Bannon and the Mercers at odds?
Philip Wegmann, writing for the Washington Examiner
Fears that Steve Bannon is the new GOP kingmaker, coming off his elevation of Roy Moore over Sen. Luther Strange in Alabama, "might be a bit premature." The most important force working against him is money, particularly if the Mercer family is not on his side. The Mercers have maxed out on Rep. Evan Jenkins' West Virginia Senate bid, while Bannon supports opponent Patrick Morrisey, and they won't support Bannon's new project, former Rep. Michael Grimm of New York. "Does that mean that without Mercer money Bannon won't be a threat? Not at all," but it does present an extra hurdle.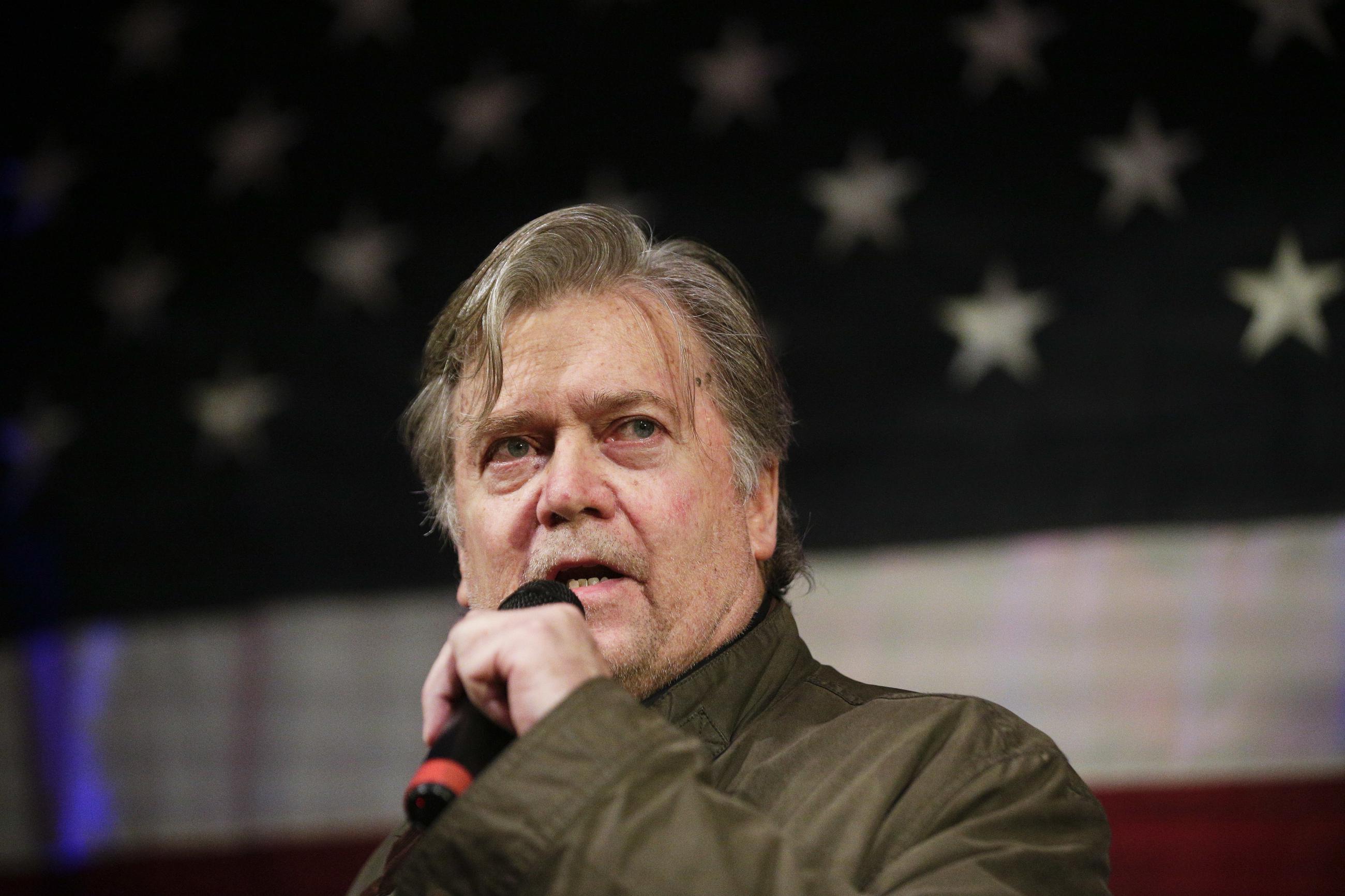 Medicare is forcing heart patients into hospitals
Peggy Hardesty, writing for Morning Consult
Medicare is failing congestive-heart-failure patients by not covering at-home infusion treatments until 2021 but continuing to cover in-hospital care that costs $2,000 a day. "Medicare used to pay more for the infusion drugs to compensate for the fact that it did not pay for the service, but that changed last December due to unintended consequences created when Congress passed the 21st Century Cures Act." As a result, many patients who otherwise would have some mobility and increased quality of life are confined to hospital beds. There is a fix: The House has already passed the Medicare Part B Home Infusion Services Temporary Transitional Payment Act to cover 2018 payments before the Centers for Medicare and Medicaid Services reinstitutes the full benefit for 2019, and the Senate should follow suit.