Brownback returns for a pat on the back and slap on the wrist
Kansas Republican Sam Brownback's confirmation hearing Wednesday to become ambassador at-large for international religious freedom lasted less than an hour, sandwiched between floor votes. Brownback is familiar with that hurry-up schedule: Though he prefers to go by "governor" now, Maryland Democrat Ben Cardin called him "Senator Brownback," his previous "higher title."
Republicans and Democrats alike praised Brownback. Florida Republican Marco Rubio called the fellow presidential hopeful "a longtime champion of religious freedom." Former Virginia Republican Rep. Frank Wolf introduced the "outstanding" nominee. Cardin and New Hampshire Democrat Jeanne Shaheen thanked him for agreeing to serve overseas if confirmed and dispatched to Rome.
But Brownback faced questions about his stint as governor, during which his signature tax cuts made him one of the nation's least popular state executives. Sen. Tim Kaine also noted the governor's 2016 withdrawal from the federal refugee program and his 2015 executive order to rescind discrimination protections for LGBT state workers. Brownback justified the latter as returning power to the legislature.
Brownback opened and closed on a less controversial note, pledging "to continue that bipartisan effort" of defending "fundamental human rights" for every religious minority, "period." Kaine had no objection there.
—Zach C. Cohen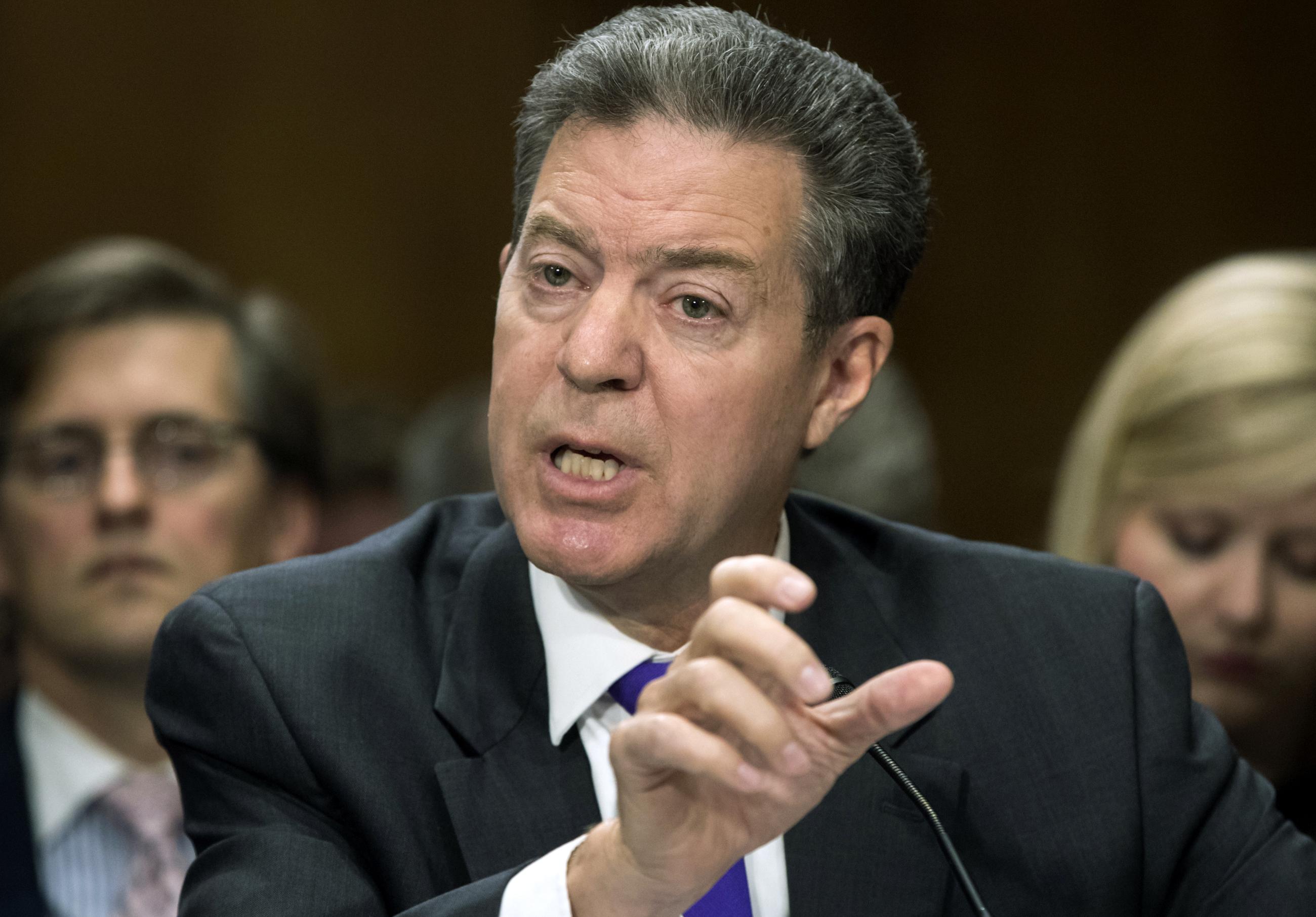 Even senators get phishing emails
Senate Special Committee on Aging Chair Susan Collins once almost fell victim to a financial con artist. In a hearing Wednesday, she said she got an email from her nephew, who said he was traveling abroad, had been robbed, and needed money.
"Being hardhearted, however, I referred him to the American Embassy," she said with a laugh. But on reflection, she thought it was suspicious and found out her nephew was not out of the country.
According to witnesses, frauds involving family/friend emergencies are actually the most common way that con artists fleece seniors. As Genie Barton, president of the Better Business Bureau Institute for Marketplace Trust, put it, "When we care the most, sometimes we think the least."
More than one-third of all senior citizens have experienced some form of financial fraud, including scams that targeted Collins. According to data cited by Pennsylvania Attorney General Josh Shapiro, scam victims lose an average of $36,000—a total of about $3 billion a year nationwide.
"To the scammers out there we say this: your time is up," said ranking member Robert Casey. "You will not steal one more penny from seniors without suffering the consequences."
—Maren McInnes