In every state ex­cept Mis­sis­sippi and West Vir­gin­ia, par­ents can leg­ally choose not to vac­cin­ate their chil­dren against com­mon ill­nesses be­fore en­rolling them in school.
Na­tion­wide, 1.8 per­cent of par­ents choose to opt out of vac­cin­a­tions for these dis­eases — such as pertussis (whoop­ing cough) and measles — for non­med­ic­al reas­ons.
Here's a look at where they can do it: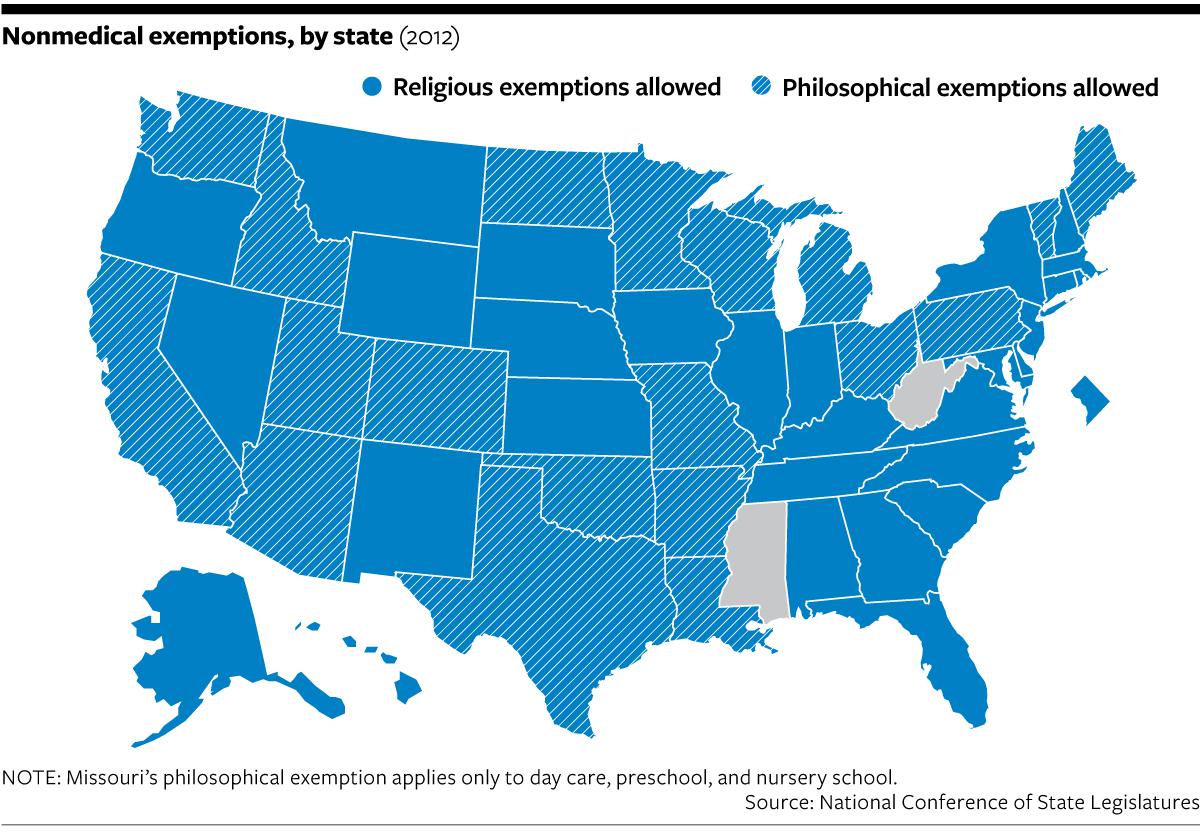 Ac­cord­ing to the Cen­ters for Dis­ease Con­trol and Pre­ven­tion, loc­al clusters of non­vac­cin­ated chil­dren can be more vul­ner­able to dis­ease out­breaks. At 7 per­cent, Ore­gon had the hight­est num­ber of un­vac­cin­ated kinder­garten­ers for the 2013-2014 school year. Vir­gin­ia and the Dis­trict of Columbia had the low­est, both at 0.4 per­cent.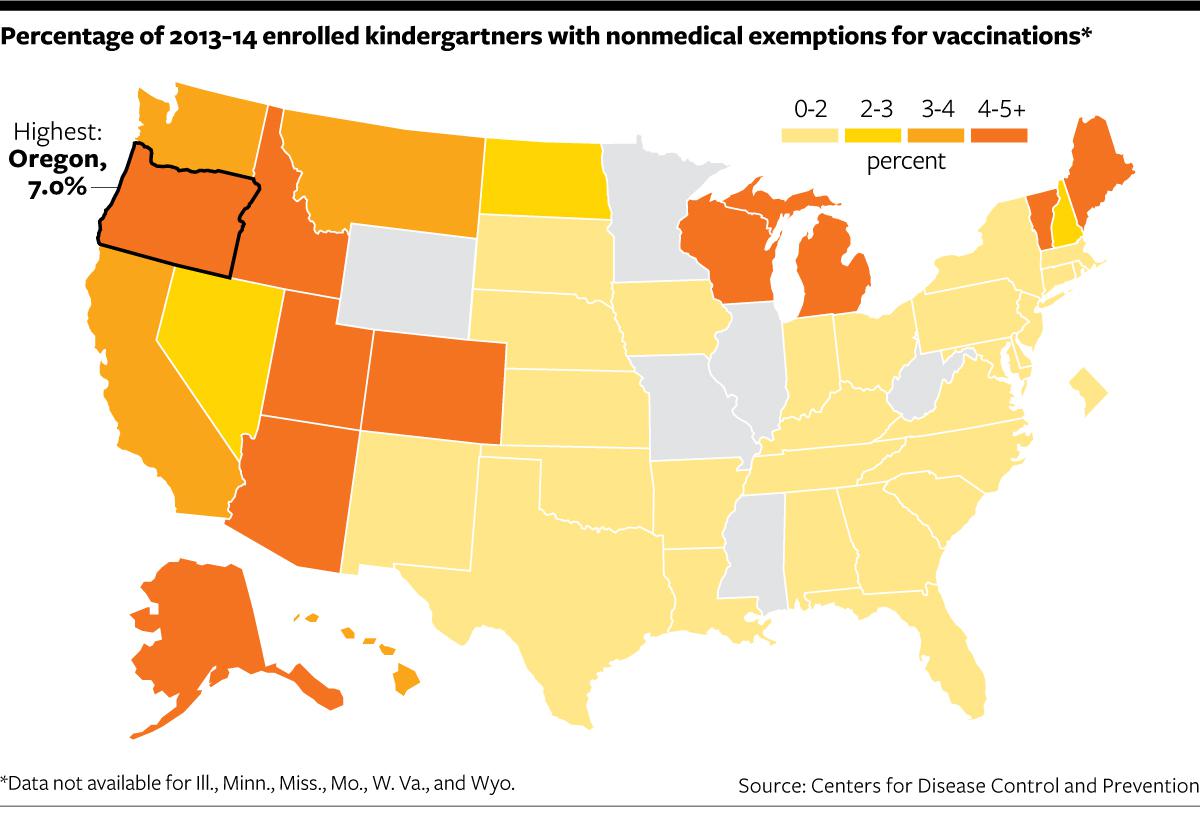 COR­REC­TION: The note for the second map er­ro­neously read that data was not avail­able for Col­or­ado. Data is not avail­able for Ill., Minn., Miss., Mo., W. Va., and Wyo.