Greek im­mig­rants are more likely to be small-busi­ness own­ers than im­mig­rants from any oth­er coun­try.
Ac­cord­ing to a re­port from the Fisc­al Policy In­sti­tute's Im­mig­ra­tion Re­search Ini­ti­at­ive, us­ing data from the U.S. Census Bur­eau, there are 75,000 Greek im­mig­rants in the U.S. labor force. And of those, 16 per­cent are small-busi­ness own­ers. This tops im­mig­rants from Is­rael at 13 per­cent, Syr­ia at 12 per­cent, and Ir­an at 12 per­cent.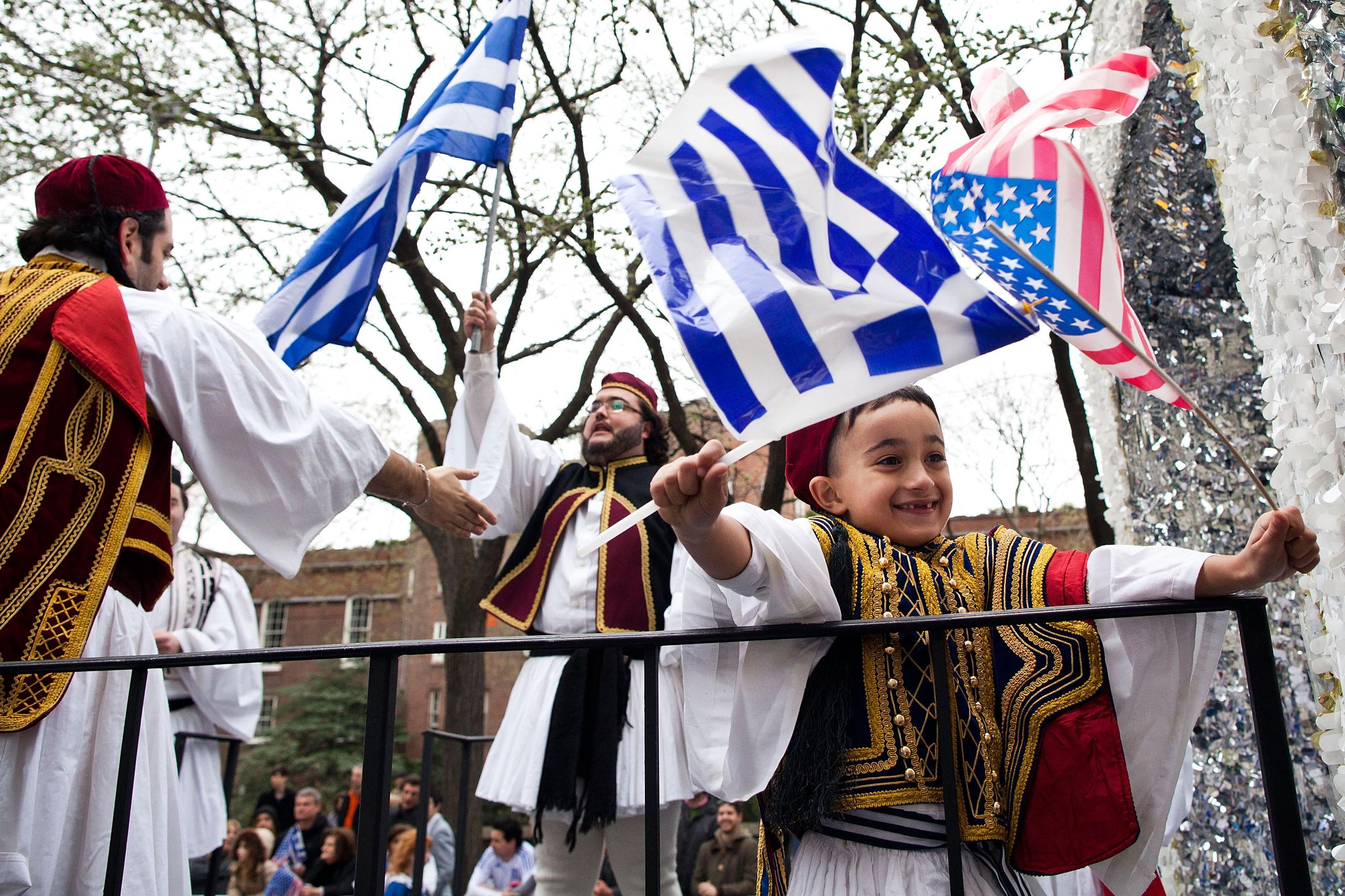 Al­though there may be more im­mig­rants from oth­er coun­tries, that doesn't mean more be­come small-busi­ness own­ers. Take for ex­ample Mex­ico: 105,000 im­mig­rants to the U.S. from that coun­try are small-busi­ness own­ers. But they ac­count for only 1 per­cent of Mex­ic­an im­mig­rants' total labor force in the U.S. Sim­il­arly, nearly 63,000 In­di­an im­mig­rants are small-busi­ness own­ers — 6 per­cent of their share of the Amer­ic­an labor force.
Dav­id Dys­segaard Kal­lick, a seni­or fel­low at the Fisc­al Policy In­sti­tute, cau­tions that these data do not ne­ces­sar­ily mean that im­mig­rants from one coun­try are more en­tre­pren­eur­i­al than those from an­oth­er coun­try. While this is true for some coun­tries, it could also be that cer­tain im­mig­rants have been in the U.S. longer than oth­ers.
"For Greeks, it's likely that a lot of them have been here for a longer peri­od of time," Kal­lick ex­plains. "And, in gen­er­al, im­mig­rants who have been here longer have es­tab­lished a stronger foot­ing in the eco­nomy and more likely to be­come busi­ness own­ers." An­oth­er factor has to do with im­mig­rants' level of edu­ca­tion, he said.
En­tre­pren­eur­ship also has a lot to do with people's lives be­fore they im­mig­rate to the U.S. In their 2013 book on Greek-Amer­ic­ans, Peter and Charles Moskos say it starts in the small vil­lage in rur­al Greece.
"The Greek peas­ant par­ti­cip­ated dir­ectly in a mar­ket, rather than a sub­sist­ence, eco­nomy. Land and ag­ri­cul­tur­al products were com­mod­it­ies to be bought and sold," they write. "The Greek vil­la­ger was already eager to emu­late con­sumer and city life­styles. Os­tens­ibly peas­ants, Greek mi­grants were men­tally primed be­fore their de­par­ture to take ad­vant­age of cap­it­al­ist­ic op­por­tun­it­ies as they might ap­pear in the new coun­try."
Wil­li­am Shuyler of the Next Gen­er­a­tion Ini­ti­at­ive, an or­gan­iz­a­tion that helps pre­pare young Greek-Amer­ic­ans for fu­ture pro­fes­sion­al ca­reers, chalks it up to Greeks be­ing en­tre­pren­eur­i­al by nature.
"For whatever reas­on — wheth­er it's a spir­it they've in­her­ited from strong fam­il­ies, from pride in their her­it­age, or out of sheer stub­born­ness — Greek-Amer­ic­ans value hard work, and see it as part of a full life," says Shuyler, who has worked with Greek-Amer­ic­an en­tre­pren­eurs for the past 20 years.
Many of the Greek im­mig­rants who be­came small-busi­ness own­ers found their call­ing in the res­taur­ant in­dustry; today, there are 3,100 Greek res­taur­ants in the U.S., ac­cord­ing to the Moskos book — and those are just self-de­scribed Greek res­taur­ants. But that would only ac­count for a frac­tion of the small busi­nesses. Greeks also opened dry-clean­ing ser­vices, flor­ist shops, pro­duce stores, and cof­fee shops when they came to the U.S.
Kal­lick doesn't have a spe­cif­ic break­down of what sorts of small busi­nesses Greek im­mig­rants own. However, he does see a trend of en­tre­pren­eur­ship in many Medi­ter­ranean and Middle East­ern coun­tries.
Greek im­mig­ra­tion peaked dur­ing the 1950s and 60s, and has stead­ily de­clined in re­cent years. While Greek-Amer­ic­ans re­main a large cul­tur­al group, the num­ber of Greek im­mig­rants will soon de­cline, and with it the num­ber of small-busi­ness own­ers.