When Justin Bod­ner was 12 years old he had a prob­lem with swear­ing. Big time. His moth­er had tried to curb the habit, but as Bod­ner was walk­ing his broth­er to school one day he ended up in a scream­ing match (which can't be tran­scribed here) with an­oth­er child's moth­er. The ar­gu­ment didn't land him in the prin­cip­al's of­fice or a time-out. In­stead, it landed him in pris­on.
Bod­ner ended up spend­ing nine years in ju­ven­ile de­ten­tion cen­ters where he smoked marijuana and tried heroin for the first time. His cell­mates even taught him how to steal a car. And Bod­ner missed his en­tire middle-school and high school ca­reer.
Hil­lary Tran­sue was luck­i­er. When she was 14, Hil­lary cre­ated a fake MySpace page mock­ing her as­sist­ant prin­cip­al and, to her sur­prise, was ar­res­ted and sent a ju­ven­ile pris­on. Thanks to quick think­ing by her moth­er, Hil­lary's case was re­ferred to the Ju­ven­ile Law Cen­ter, spark­ing a broad in­vest­ig­a­tion that took down two Luzerne County, Pa., judges and lead to Hil­lary's re­lease just three weeks after she was ar­res­ted.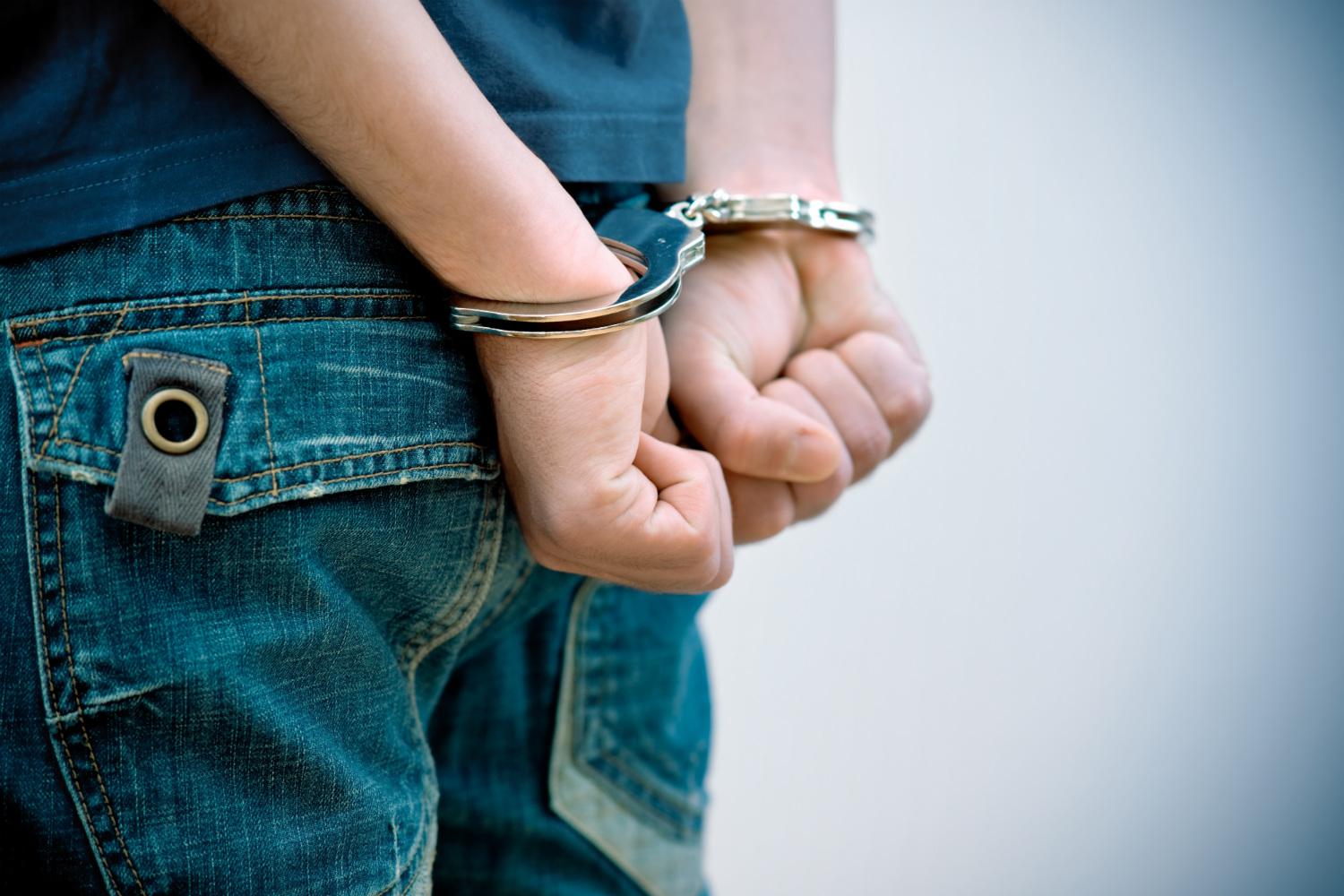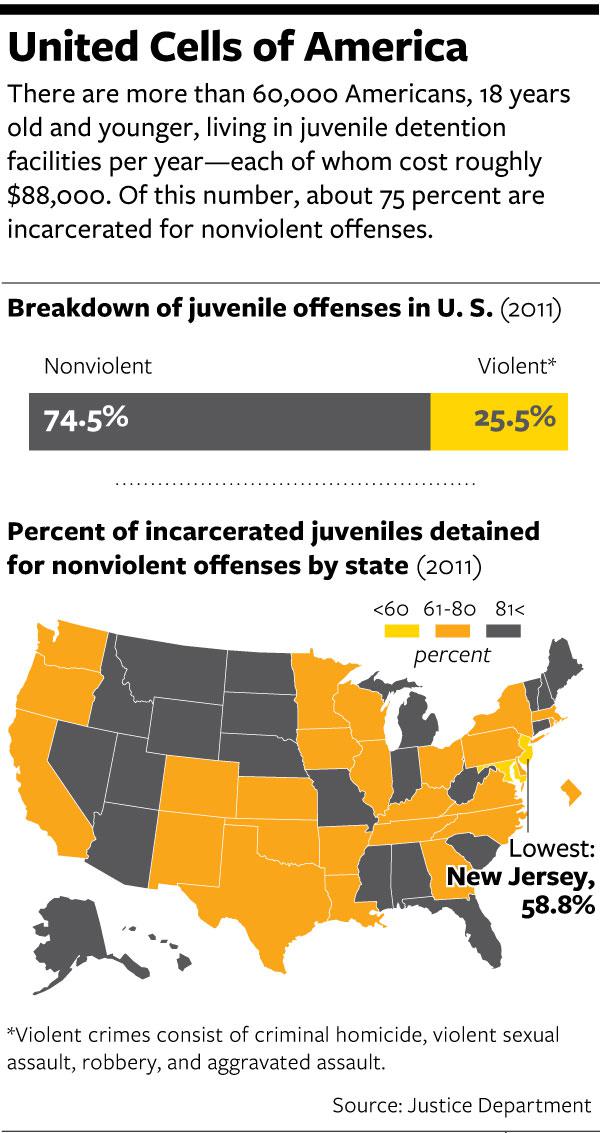 Both chil­dren were con­victed of so-called "status of­fenses," crimes that would not be pun­ish­able un­der the law if com­mit­ted by adults. Status of­fenses run the gamut from drink­ing al­co­hol to tru­ancy to run­ning away from home to "in­cor­ri­gible be­ha­vi­or," ac­cord­ing to the Amer­ic­an Bar As­so­ci­ation. As evid­enced in the cases of Bod­ner and Tran­sue, the defin­i­tion is of­ten broadened by judges.
These small-time of­fenses can land chil­dren in jail for years, put­ting them in con­tact with vi­ol­ent of­fend­ers and keep­ing them out of schools. Sixty-six per­cent of youths who are de­tained in ju­ven­ile pris­ons nev­er re­turn to school. And Con­gress is be­gin­ning to act to change that.
Bod­ner and Tran­sue are fea­tured in Kids for Ca$h, a doc­u­ment­ary based on the Pennsylvania scan­dal with the same monik­er (which you can read more about here) that's mak­ing its way around the U.S. Cap­it­ol and the Justice De­part­ment. Sen. Robert Ca­sey, D-Pa., said that he was touched by the mes­sage the first time he saw it, and reached out to the dir­ect­or to get a copy to show his col­leagues. He has screened the film sev­er­al times on the Hill, in­clud­ing dur­ing a Sen­ate Demo­crat­ic con­fer­ence lunch­eon.
"These chil­dren in this film were robbed of justice."¦ Those chil­dren were robbed of so much "¦ and they were robbed by their own gov­ern­ment," Ca­sey said at a pub­lic screen­ing of the doc­u­ment­ary he or­gan­ized with Rep. Tony Carde­n­as, D-Cal­if., earli­er this month.
The two law­makers are work­ing to­geth­er with col­leagues to com­pletely over­haul the ju­ven­ile-justice sys­tem in the United States, where more youths are in­car­cer­ated than in any oth­er na­tion by a 5-to-1 ra­tio. On av­er­age, the U.S. sends 2 mil­lion chil­dren to ju­ven­ile de­ten­tion every year, 95 per­cent of whom have not com­mit­ted a vi­ol­ent crime.
That is un­ac­cept­able to Ca­sey and Carde­n­as, who ar­gue that there are bet­ter solu­tions for status of­fend­ers. "Too many of our chil­dren are be­ing locked up for reas­ons that are bet­ter ad­dressed by either coun­sel­ing [or com­munity in­volve­ment]," Carde­n­as said.
Carde­n­as and Ca­sey are in­tro­du­cing le­gis­la­tion in their re­spect­ive cham­bers pre­vent­ing ju­ven­iles from be­ing de­tained for status of­fenses and, ad­di­tion­ally, to keep them out of pris­ons meant for adults or keep them from hav­ing any in­ter­ac­tion with adult in­mates. "So that more chil­dren are not robbed of their rights, robbed of their fu­ture and robbed of their pur­suit of hap­pi­ness," Ca­sey said of the bills.
Carde­n­as said that he is fo­cused not only on push­ing a mor­al ar­gu­ment, but also pur­su­ing a fisc­al ar­gu­ment in or­der to get more Re­pub­lic­ans on board. He ar­gues that not only does re­hab­il­it­a­tion cost less than in­car­cer­a­tion, it also res­ults in few­er re­peat of­fend­ers. "The cost dif­fer­en­tial is in­cred­ible. For ex­ample, the av­er­age in the coun­try to in­car­cer­ate a child "¦ in the ju­ven­ile fa­cil­it­ies is $88,000 a year, that's the av­er­age. But the av­er­age pre­ven­tion pro­gram that they could be re­manded might cost as little as $2,500 a year and at the most ex­pens­ive, it's about $20,000," Carde­n­as said. "The real kick­er is, when we re­hab­il­it­ate kids, what hap­pens is you end up hav­ing sev­en out of 10 don't re­cidivate. In oth­er words, they don't com­mit an­oth­er crime, they don't cre­ate vic­tims, they're not in front of a judge — sev­en out of 10. But when we just in­car­cer­ate … sev­en out of 10 times you are go­ing to have a kid who's go­ing to be back in front of a judge and even­tu­ally back in jail."
So far, Carde­n­as has the sup­port of two Re­pub­lic­ans, who re­cently joined with him to form the House Ju­ven­ile Justice Caucus. Carde­n­as sits on the caucus with Reps. Bobby Scott, D-Va., a long­time ju­ven­ile-justice ad­voc­ate; Dav­id Reich­ert, R-Wash., a former sher­iff; and Ted Poe, R-Texas, a former judge.
Carde­n­as ac­know­ledges that four mem­bers hardly rep­res­ent a rising move­ment, but he's hope­ful that they'll be able to build a co­ali­tion, however slowly. All sides in­volved agree that the pro­cess is go­ing to take time and the chances of get­ting something done in a midterm elec­tion year are slim at best. But Carde­n­as and Ca­sey are lay­ing the found­a­tion for what they hope will be a ral­ly­ing is­sue in fu­ture Con­gresses.
"I would love to do it right away, but the real­ity is that we are a bit stag­nant here and we're not mov­ing too many is­sues through our House."¦ So I see it as something that's un­for­tu­nately slower than I would like it to be, but I'm pa­tient," Carde­n­as said.