Add to Briefcase
Sept. 6, 2017, 8 p.m.
Lobbying to get rid of Daniel Snyder
Tom Manatos lobbies on behalf of Spotify. He also founded the popular political careers website TomManatosJobs.com.
Lately he's trained his skills as an influencer on a different target: Washington Redskins owner Dan Snyder. A lifelong Washingtonian, Manatos says he "finally got sick and tired of the losing and mismanagement. … And it all leads back to Snyder."
That led him to start a website, Fire Dan Snyder, which he bills as a one-stop shop for the anti-Snyder fan. He links to articles about Snyder's management, sends a free FireDanSnyder.org bumper sticker to anyone who asks, and provides a link to buy Fire Snyder T-shirts that briefly became popular when their designer wore one to the Capitals-Penguins playoff games this spring.
Manatos also started a petition to financially boycott the team until Snyder sells. "It comes down to karma; the guy is a jerk," said Manatos.
But when asked how strictly he adheres to his own embargo, he admits: "If we get a new quarterback next year, I'm going to want to buy a jersey."
—Jeff Dufour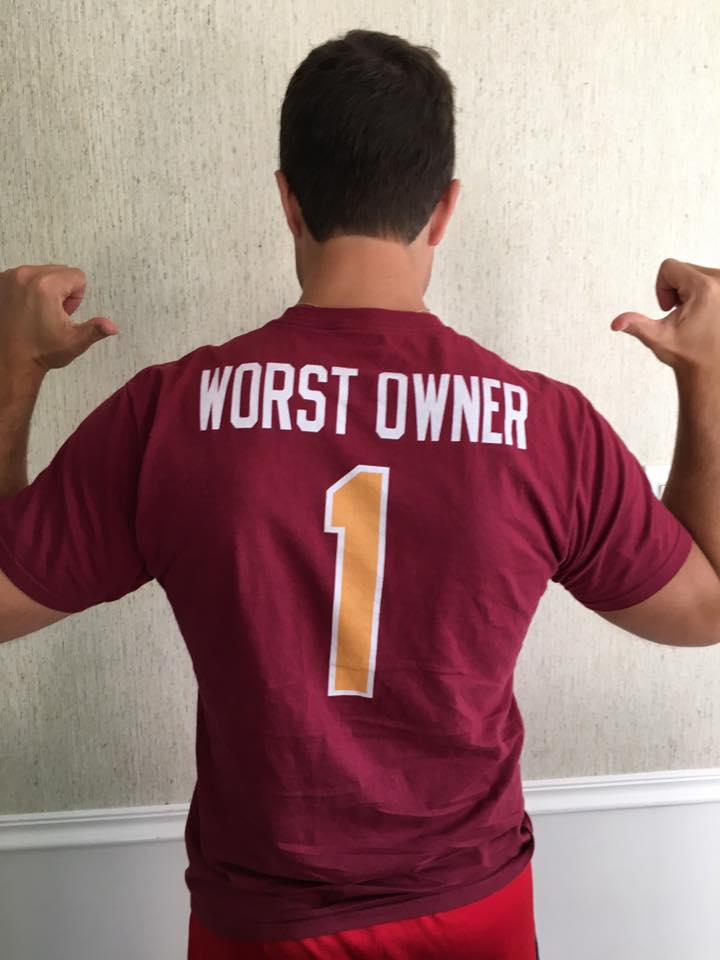 Full-body scanners head upstairs to House chamber
You can keep your shoes on, but you still have to stand like a star when going through the new full-body scanners that the U.S. Capitol Police recently installed at the entrances to the House gallery.
In the past, tourists went through the scanners—which have been criticized for violating travelers' privacy in airports—down in the Capitol Visitors Center, where they also relinquished their bags, cameras, and phones.
Earlier this spring, U.S. Capitol Police leaders testified that they'd be employing new security measures, including applying new screening procedures and better securing the House garages.
"Based on the rise in terrorist events and the tactics displayed by the assailants, the U.S. Capitol Police are continuing to review our operational and tactical postures," said communications director Eva Malecki, who noted that the scanners are "merely being relocated."
Malecki also confirmed that the scanners would be coming to the Senate galleries as well.
—Maren McInnes