Sherman is first. But what's that worth?
It fi­nally happened. Demo­crat­ic Rep. Brad Sher­man of Cali­for­nia on Wed­nes­day filed the first art­icle of im­peach­ment against Pres­id­ent Trump. And no, it prob­ably won't go any­where. But the first res­ol­u­tions call­ing for the im­peach­ment of Richard Nix­on and Bill Clin­ton didn't yield res­ults either. In fact, they fo­cused on en­tirely dif­fer­ent al­leged wrong­do­ings.
In Ju­ly 1973, Rep. Robert Drin­an, a Demo­crat from Mas­sachu­setts, called for Nix­on's im­peach­ment—not for Wa­ter­gate, but for is­sues sur­round­ing the war in Vi­et­nam. While Drin­an was lonely, draw­ing no co­spon­sors, le­gions of Demo­crat­ic mem­bers soon in­tro­duced their own res­ol­u­tions per­tain­ing to the Wa­ter­gate rev­el­a­tions. Nix­on resigned be­fore the vote could take place.
In the 105th Con­gress, Re­pub­lic­an Rep. Bob Barr of Geor­gia filed the first call for Clin­ton's re­mov­al at the end of 1997—weeks be­fore the Mon­ica Lew­in­sky scan­dal broke. He cited more gen­er­al evid­ence that Clin­ton "has en­gaged in a sys­tem­ic ef­fort to ob­struct, un­der­mine, and com­prom­ise the le­git­im­ate and prop­er func­tions and pro­cesses of the ex­ec­ut­ive branch." Thirty-one mem­bers agreed enough to co­spon­sor. Barr would later serve as an im­peach­ment man­ager in Clin­ton's Sen­ate tri­al—prob­ably something that Sher­man shouldn't plan on in a Re­pub­lic­an Con­gress.
—Mar­en McInnes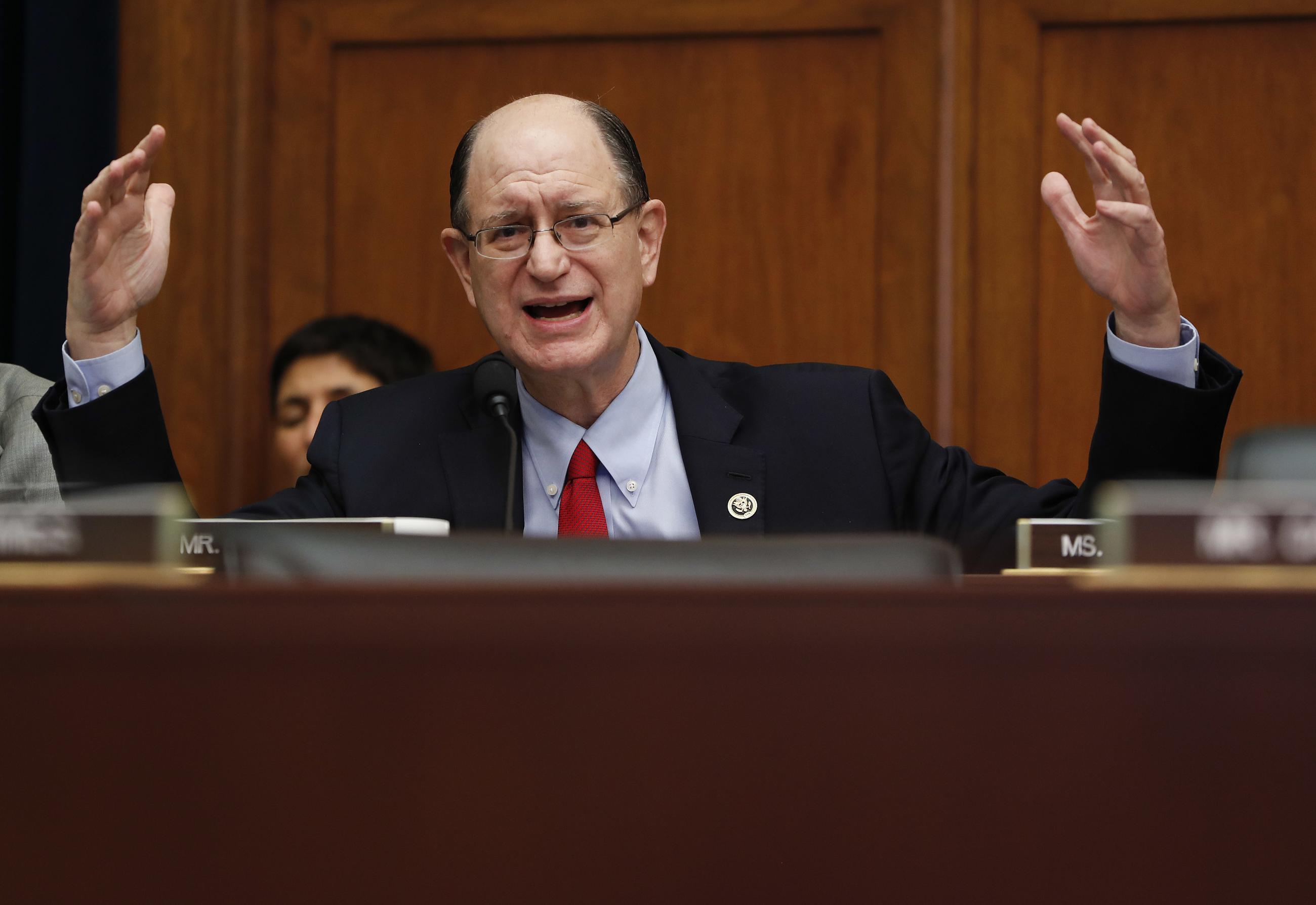 For Kasowitz, Trump a blessing and a curse
Rep­res­ent­ing the pres­id­ent is un­doubtedly a badge of hon­or. But as Pres­id­ent Trump's at­tor­ney Marc Kasow­itz is learn­ing, it can also be an al­batross. Giv­en his new no­tori­ety, ProP­ub­lica did some re­port­ing on Kasow­itz, learn­ing that his on­go­ing drink­ing may hinder his abil­ity to get a se­cur­ity clear­ance.
And now, his firm's op­pon­ents in court are bring­ing up Kasow­itz's most fam­ous cli­ent. As first flagged by The Na­tion­al Law Journ­al, a South Flor­ida busi­ness formerly rep­res­en­ted by Kasow­itz Ben­son Torres is su­ing the firm for mal­prac­tice, fraud, and mis­con­duct.
The com­plaint refers to Kasow­itz Ben­son Torres as a "head­line-grabbing New York–based law firm" that didn't de­liv­er "leg­al ser­vices com­men­sur­ate with a law firm that rep­res­ents the Pres­id­ent of the United States."
Later, the plaintiffs refer to Kasow­itz, who "has re­ceived re­cent no­tori­ety as the lead­er of Pres­id­ent Don­ald Trump's out­side leg­al team. Based on the bio­graph­ic­al in­form­a­tion for Mr. Kasow­itz on the firm's web­site, any pro­spect­ive cli­ent would ex­pect to get the type of top-flight rep­res­ent­a­tion that one would ex­pect from the Pres­id­ent's law firm."
The com­plaint also notes that part­ners in Kasow­itz's firm bill up to $1,250 per hour.
—Jeff Dufour