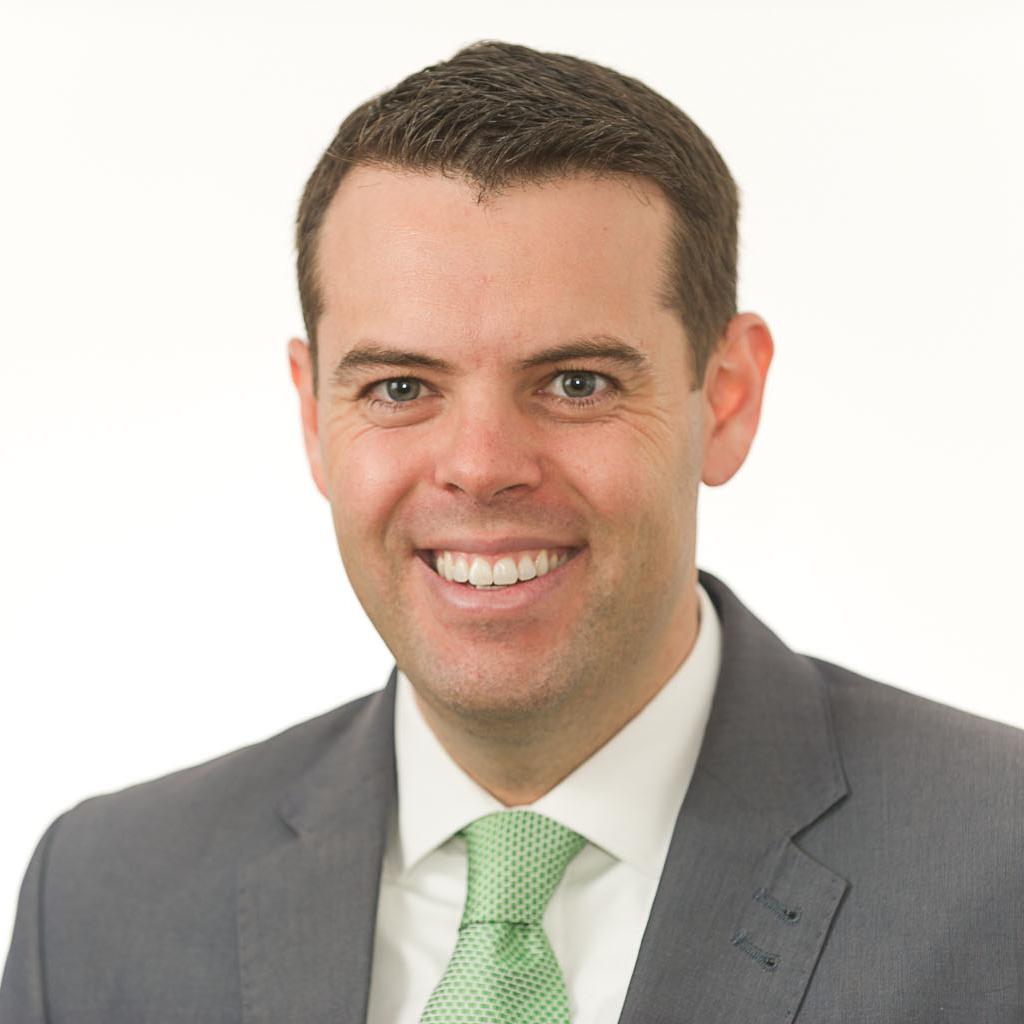 Wendy Dav­is. Al­is­on Lun­der­gan Grimes. Mary Burke. Allyson Schwartz. Michelle Nunn. Nat­alie Ten­nant.
The Demo­crat­ic Party is hop­ing 2014 will be a Year of the Wo­man — again.
As party op­er­at­ives pre­pare for the 2014 midterm elec­tions, Demo­crat­ic wo­men are be­ing cast in star­ring roles, on the bal­lot and at the bal­lot box, as the party tries to take back polit­ic­ally im­port­ant gov­ernor's man­sions and keep its fra­gile ma­jor­ity in the Sen­ate.
"The im­port­ance of wo­men to the Demo­crat­ic Party in 2014 can­not be over­stated," said Jess McIn­tosh, a spokes­wo­man for EMILY's List, which re­cruits and sup­ports Demo­crat­ic wo­men can­did­ates. "They are run­ning in our biggest, most im­port­ant races in the coun­try."
Pres­id­ent Obama rode to reelec­tion in 2012 with strong sup­port from fe­male voters, and Demo­crats gained seats in the Sen­ate and House thanks in part to prom­in­ent Re­pub­lic­an stumbles over rape and abor­tion.
Now, Demo­crats are push­ing to carry over that 2012 "gender gap" to 2014, hop­ing the sup­port of fe­male voters will shore up the party amid a tra­di­tion­ally tough polit­ic­al at­mo­sphere of a pres­id­en­tial midterm and the rocky de­but of Obama's health care law. They be­lieve the slate of prom­in­ent wo­men on the 2014 bal­lot will make the con­trast with Re­pub­lic­ans all the clear­er.
There is Dav­is in Texas, who cap­tured the hearts of lib­er­als na­tion­wide with her stand­ing fili­buster to block an anti-abor­tion law and is now run­ning for gov­ernor. Burke and Schwartz are two of the Demo­crats run­ning to oust in­cum­bent con­ser­vat­ive GOP gov­ernors, in Wis­con­sin and Pennsylvania, re­spect­ively.
In the Sen­ate, two of the four most en­dangered Demo­crat­ic in­cum­bents, Sens. Kay Hagan of North Car­o­lina and Mary Landrieu of Louisi­ana, are wo­men. Ten­net is try­ing to keep Demo­crats' hold on a tough West Vir­gin­ia seat. And Nunn and Grimes are the party's lone shots are pick­ing up Re­pub­lic­an-held seats, with Grimes try­ing to oust Sen­ate Minor­ity Lead­er Mitch Mc­Con­nell in one of 2014's mar­quee match­ups.
Most of these fe­male can­did­ates are run­ning in tough places, red states Mitt Rom­ney won, or against en­trenched in­cum­bents. They aren't favored to win — and many may end up on the 2014 polit­ic­al scrap heap — but party op­er­at­ives be­lieve they give Demo­crats the best shot in such hos­tile polit­ic­al ter­rit­ory.
"The 2012 elec­tion showed that we have prob­lems with fe­male is­sues," said Ron Bon­jean, a GOP strategist. "There is a wide­spread re­cog­ni­tion by Re­pub­lic­an strategists that this needs to change — as soon as pos­sible."
The re­cent vic­tory of Demo­crat Terry McAul­iffe in the Vir­gin­ia gov­ernor's race showed that is­sues of abor­tion and con­tra­cep­tion re­main sa­li­ent. McAul­iffe bom­barded the air­waves on those top­ics en route to run­ning up his mar­gin of vic­tory among un­mar­ried wo­men voters to 42 per­cent­age points, ac­cord­ing to exit polling.
"It's a deep prob­lem for the Re­pub­lic­ans," said Ilyse Hogue, pres­id­ent of NARAL Pro-Choice Amer­ica.
The Su­preme Court's an­nounce­ment last week that it will take up a case about wheth­er em­ploy­ers may re­fuse to provide con­tra­cept­ive cov­er­age means that the volat­ile is­sue of birth con­trol again will be in­jec­ted in the midst of the 2014 cam­paign. The case will be de­cided in the middle of next year.
Demo­crats have made plain that the "war on wo­men" play­book will be key to their ef­forts to un­seat Mc­Con­nell. Last week, Grimes rolled out the en­dorse­ment of Lilly Led­bet­ter, the name­sake of the pay-equity law signed by Obama, and her cam­paign is­sued a memo on wo­men's is­sues, not­ing that Grimes is an "ad­voc­ate for wo­men" and would be "Ken­tucky's first fe­male United States sen­at­or."
Mean­while, in a Novem­ber memo, the Demo­crat­ic Sen­at­ori­al Cam­paign Com­mit­tee's Matt Canter blas­ted "Team Mc­Con­nell's miso­gyny." The DSCC and Grimes have taken um­brage with everything from the Na­tion­al Re­pub­lic­an Sen­at­ori­al Com­mit­tee's male spokes­man, Brad Dayspring, call­ing Grimes an "empty dress" to the NR­SC's tweet­ing a link to a pho­toshopped im­age of her.
"The NR­SC should stand for No­tori­ously Re­peat­ing Sex­ist Com­ments. They can­not re­late or con­nect with the wo­men of Ken­tucky or our coun­try," Grimes said in a state­ment after the latest in­cid­ent.
Brook Hougesen, an NR­SC spokes­wo­man, said the DSCC is "dan­ger­ously over­reach­ing." "Every day, the DSCC is claim­ing to be of­fen­ded," she said.
Of course, men also can ap­peal to wo­men voters on tra­di­tion­ally wo­men's is­sues. McAul­iffe is the latest ex­ample. Anna Green­berg, a Demo­crat­ic poll­ster, noted that tele­vi­sion ads about abor­tion, birth-con­trol ac­cess or de­fund­ing Planned Par­ent­hood aired in nearly every com­pet­it­ive con­gres­sion­al race last cycle, wheth­er the con­test fea­tured a Demo­crat­ic wo­men against a Re­pub­lic­an man, or vice versa.
"There are lots of reas­ons wo­men make great can­did­ates," Green­berg said. "It's not be­cause they can just talk about abor­tion."
Still, Re­pub­lic­ans are act­ively try­ing to ap­peal to wo­men, both as can­did­ates and as voters, to cut in­to the cur­rent Demo­crat­ic ad­vant­age. The Na­tion­al Re­pub­lic­an Con­gres­sion­al Com­mit­tee, for in­stance, launched Pro­ject GROW this year to woo more wo­men can­did­ates. GOP strategists like to note that four of the five cur­rent fe­male gov­ernors are Re­pub­lic­ans. And at least some of the GOP's 2014 Sen­ate can­did­ates will be wo­men, in­clud­ing Rep. Shel­ley Moore Capito in West Vir­gin­ia, Terri Lynn Land in Michigan, and po­ten­tially in Iowa and Geor­gia, as well, de­pend­ing on the primar­ies there.
But Bon­jean, the GOP strategist, said the Re­pub­lic­an Party needs to do more than that, sug­gest­ing that GOP con­gres­sion­al lead­ers should un­veil a com­pre­hens­ive wo­men's agenda.
"They need to have le­gis­la­tion that has a pos­it­ive [mes­sage] that will help fe­male voters in an at­tempt to soften their im­age go­ing in­to the elec­tions," he said.
What We're Following See More »
"PROFOUNDLY DANGEROUS"
Clinton Rips Into Trump
6 hours ago
THE DETAILS
Just a day after Donald Trump called her a bigot, Hillary Clinton delivered a scathing speech tying Trump to the KKK and so-called "alt-right." This new frontier of debate between the two candidates has emerged at a time when Trump has been seeking to appeal to minority voters, among whom he has struggled to garner support. Calling him "profoundly dangerous," Clinton didn't hold back on her criticisms of Trump. "He is taking hate groups mainstream and helping a radical fringe take over the Republican Party," Clinton said.
SEVEN-POINT LEAD IN A FOUR-WAY
Quinnipiac Has Clinton Over 50%
9 hours ago
THE LATEST
Hillary Clinton leads Donald Trump 51%-41% in a new Quinnipiac poll released today. Her lead shrinks to seven points when the third-party candidates are included. In that scenario, she leads 45%-38%, with Gary Johnson pulling 10% and Jill Stein at 4%.
PROCEDURES NOT FOLLOWED
Trump Not on Ballot in Minnesota
10 hours ago
MIGHT STILL ACCEPT FOREIGN AND CORPORATE MONEY
Chelsea to Stay on Board of Clinton Foundation
11 hours ago
THE LATEST
Is the Clinton family backtracking on some of its promises to insulate the White House from the Clinton Foundation? Opposition researchers will certainly try to portray it that way. A foundation spokesman said yesterday that Chelsea Clinton will stay on its board, and that the "foundation's largest project, the Clinton Health Access Initiative, might continue to accept foreign government and corporate funding."
MOB RULE?
Trump on Immigration: 'I Don't Know, You Tell Me'
14 hours ago
THE LATEST
Perhaps Donald Trump can take a plebiscite to solve this whole messy immigration thing. At a Fox News town hall with Sean Hannity last night, Trump essentially admitted he's "stumped," turning to the audience and asking: "Can we go through a process or do you think they have to get out? Tell me, I mean, I don't know, you tell me."