Canada and Mexico are explaining why NAFTA helps America
Ana Cam­poy, writ­ing for Quartz
Pres­id­ent Trump has spent months rail­ing against the North Amer­ic­an Free Trade Agree­ment, com­ing with­in days of tear­ing it up be­fore back­ing down. "While he makes up his mind, Naf­ta's oth­er mem­bers, Canada and Mex­ico, have taken it upon them­selves to brief Amer­ic­ans on why it's in their best in­terest to keep it." For­eign of­fi­cials from both coun­tries have been work­ing to dis­pel a num­ber of myths that Trump has been push­ing about the trade agree­ment. The biggest myth is that "NAF­TA is bad for the US," an over­sim­pli­fic­a­tion that ig­nores the deal's be­ne­fits for many Amer­ic­an com­pan­ies. A second myth is that "trade is killing Amer­ic­an jobs. … But the big­ger cul­prit is tech­no­logy, not trade." While Trump got elec­ted by rail­ing against the per­ils of free trade, he is pres­id­ent now, and he should ac­tu­ally pay at­ten­tion.
People are mailing opioids to America
Ju­li­ette Kayyem, writ­ing for STAT News
A Postal Ser­vice loop­hole is con­trib­ut­ing to the opioid crisis. For­eign coun­tries can mail drugs, par­tic­u­larly syn­thet­ic opioids like fentanyl and car­fentanil, dir­ectly to the U.S. "For each pack­age mailed to the US, private cour­i­ers such as Fe­d­Ex and UPS must at­tach elec­tron­ic in­form­a­tion that in­cludes the ship­per's name and ad­dress, the re­cip­i­ent's name and ad­dress, and the weight of the pack­age." The USPS has yet to ad­apt, as nearly 1 mil­lion pack­ages ar­rive from over­seas every day without data that can be plugged in­to al­gorithms to identi­fy high-risk pack­ages.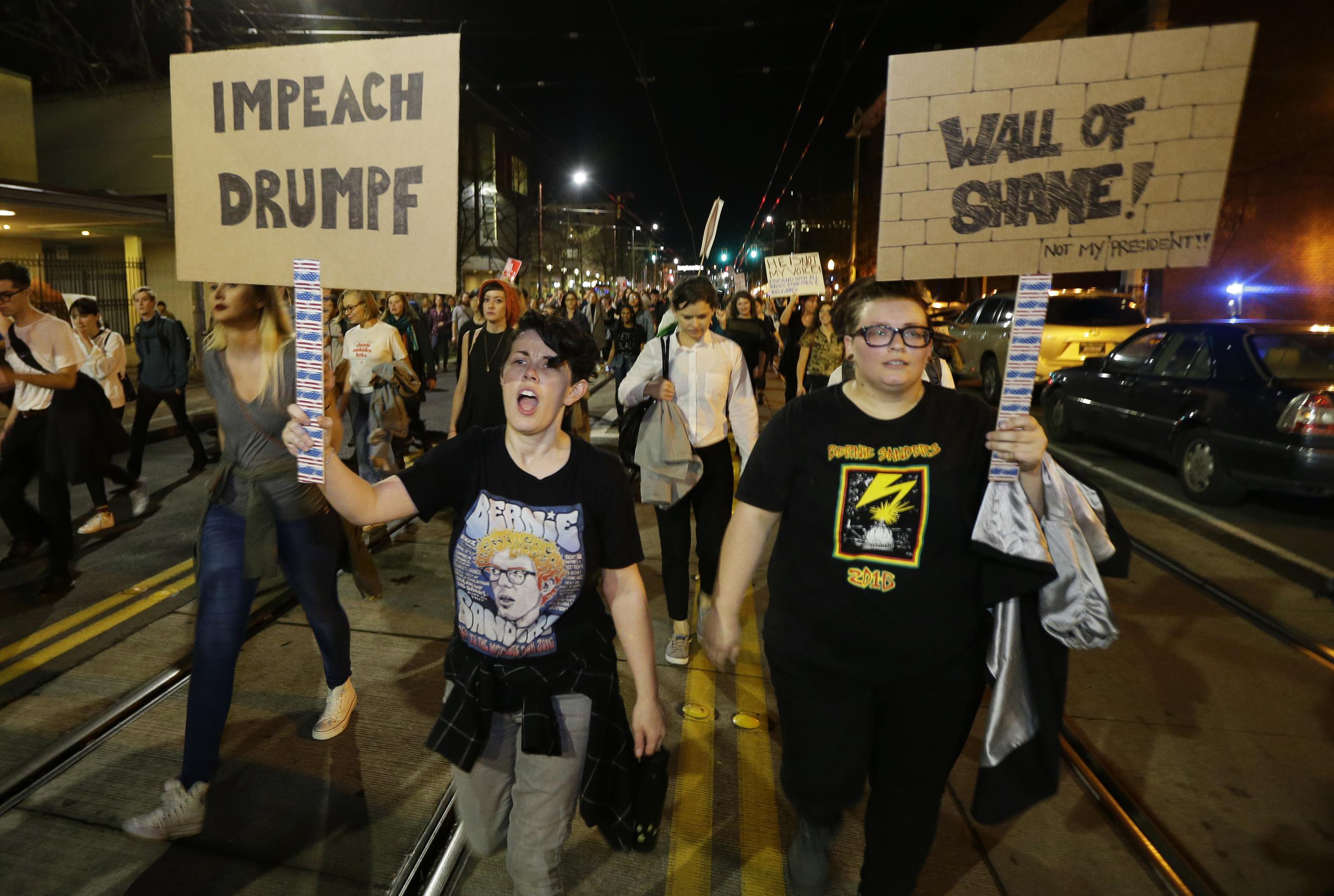 It's too early to discuss impeachment
Mi­chael J. Ger­hardt, writ­ing for the Pitt­s­burgh Tribune-Re­view
Con­gres­sion­al lead­ers should pump the brakes on im­peach­ing Trump. Im­peach­ment is a meas­ure of last re­sort when oth­er mech­an­isms have failed, and it "can­not and should not be done hast­ily, nor should it be done for reas­ons so flimsy they sug­gest politi­cians are merely jock­ey­ing for polit­ic­al ad­vant­age rather than pro­tect­ing con­sti­tu­tion­al val­ues." That pro­cess should in­clude fact-find­ing by both spe­cial coun­sel Robert Mueller and con­gres­sion­al com­mit­tees, and mov­ing cau­tiously so as not to "sub­ject the out­come to claims of either a white­wash or of over­turn­ing the res­ults of an elec­tion held just months ago."