Add to Briefcase
March 20, 2017, 8 p.m.
LAW: FCC official Stephanie Weiner heads to HWG
After stints at two fed­er­al agen­cies, Stephanie Wein­er is re­turn­ing to the private sec­tor, trad­ing a high-rank­ing gov­ern­ment role for part­ner­ship in the firm where she worked earli­er in her ca­reer. Wein­er is re­turn­ing to Har­ris, Wilt­shire & Gran­nis as a part­ner in the firm's com­mu­nic­a­tions and en­ergy prac­tices. She joins HWG from the Fed­er­al Com­mu­nic­a­tions Com­mis­sion, where she served as seni­or leg­al ad­viser to the chair­man. Pri­or to that, Wein­er was the seni­or ad­viser to the gen­er­al coun­sel at the En­ergy De­part­ment. She has also clerked for a pair of fed­er­al judges.
COMMUNICATIONS: Kristen Orthman, a veteran of Reid's office, joins Sen. Warren
After spend­ing the past eight years en­meshed in Nevada polit­ics, Kristen Orth­man has come home in a way. The Mas­sachu­setts nat­ive has joined Sen. Eliza­beth War­ren's com­mu­nic­a­tions team. She star­ted her ca­reer in 2008 as a press as­sist­ant for former Sen­ate Demo­crat­ic Lead­er Harry Re­id, ul­ti­mately be­ing pro­moted to com­mu­nic­a­tions dir­ect­or in 2015. Could there be big­ger things in store for War­ren and Orth­man? Nevada polit­ic­al ob­serv­er Jon Ral­ston tweeted that Re­id has told War­ren to run for pres­id­ent, and that with "the in­com­par­able" Orth­man on staff, there's "no need for an elec­tion."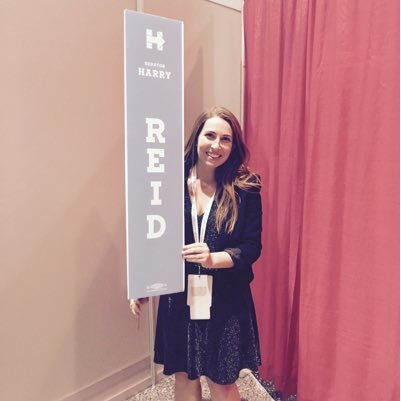 INTERIOR: Michael Nedd named acting director of BLM
In­teri­or Sec­ret­ary Ry­an Zinke has named Mi­chael Nedd act­ing dir­ect­or of the Bur­eau of Land Man­age­ment. A long­time BLM em­ploy­ee, Nedd most re­cently served 10 years as as­sist­ant dir­ect­or of the agency's En­ergy, Min­er­als, and Re­alty Man­age­ment Dir­ect­or­ate. Nedd's ca­reer at BLM began in 1991, and he worked as a state dir­ect­or and deputy chief in­form­a­tion of­ficer, among oth­er po­s­i­tions. Be­fore re­join­ing BLM, Nedd spent more than eight years as an act­ive-duty mil­it­ary of­ficer.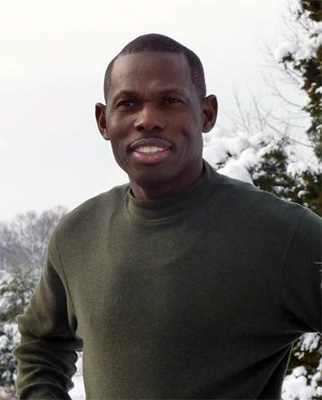 TREASURY: Brent McIntosh named general counsel
Brent McIn­tosh has been tapped to lead the Treas­ury De­part­ment's gen­er­al-coun­sel of­fice, where he will serve un­der Treas­ury Sec­ret­ary Steven Mnuchin, ac­cord­ing to the Leg­al Times. McIn­tosh has spent the last eight years at Sul­li­van & Crom­well, the last six of them as part­ner. Pri­or to join­ing the firm, McIn­tosh worked in the Bush White House for three years, serving as deputy as­sist­ant to the pres­id­ent and deputy staff sec­ret­ary. McIn­tosh also served the Bush ad­min­is­tra­tion as deputy at­tor­ney gen­er­al in the Justice De­part­ment.
POLITICS: RNC adds Osborne and Nebhnani to its digital team
The Re­pub­lic­an Na­tion­al Com­mit­tee has named Sam­antha Os­borne its chief di­git­al of­ficer and Pur­an Nebh­nani its chief tech­no­logy of­ficer. Os­borne, who joined the RNC last year as deputy di­git­al dir­ect­or, has worked on many in-state cam­paigns, Mitt Rom­ney's pres­id­en­tial bid, and sev­er­al con­sult­ing groups. Nebh­nani built GOP.com and has held nu­mer­ous roles at the com­mit­tee since 2014. He also worked for the Na­tion­al Geo­graph­ic So­ci­ety and sev­er­al tech­no­logy firms.
RISING STARS
Kristin Lynch has joined Sen. Cory Book­er's of­fice as press sec­ret­ary; Lynch most re­cently worked as Col­or­ado com­mu­nic­a­tions dir­ect­or for Hil­lary for Amer­ica. Be­fore that, she worked in com­mu­nic­a­tions for Rep. Jared Pol­is, former Sen. Mark Ud­all, and Sen. Mi­chael Ben­net—all Col­or­ado Demo­crats. Sen. Ted Cruz an­nounced Fri­day that he's brought Bor­is Ryvkin aboard as na­tion­al se­cur­ity ad­viser; Ryvkin has been an as­so­ci­ate at the law firms Skad­den Arps and Clif­ford Chance, and he's in­terned at the Hud­son In­sti­tute and Amer­ic­an En­ter­prise In­sti­tute.