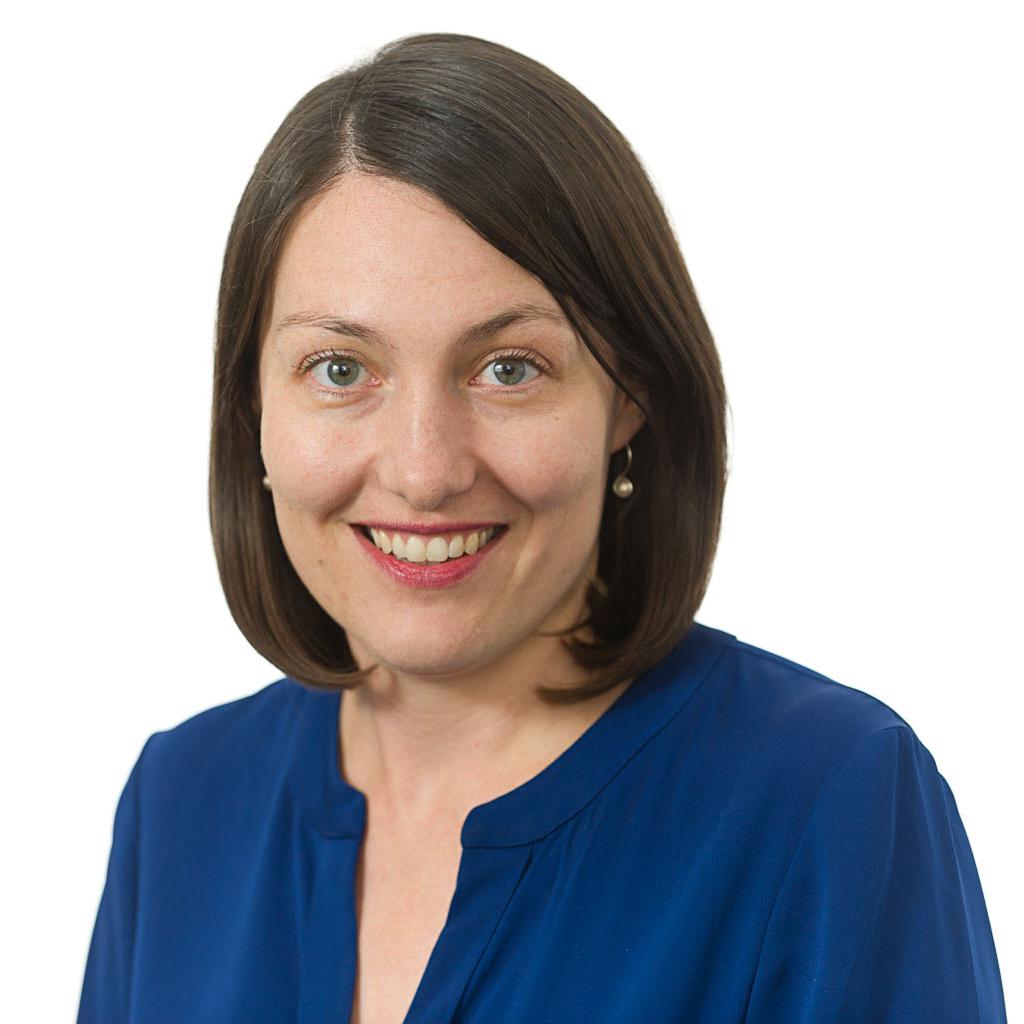 States and cit­ies across the coun­try have been trip­ping over them­selves this week to try to cast their re­gions as the most hos­pit­able place for the aerospace in­dustry — as if every re­gion, in its back pock­et, has the labor and skills needed to build jet­liners.
At stake is the loc­a­tion of a new Boe­ing man­u­fac­tur­ing plant, where the com­pany plans to as­semble its 777x air­craft. Politi­cians and loc­al eco­nom­ic de­vel­op­ment lead­ers act as if they can already see the head­lines if their lucky state wins the bid: So-and-so gov­ernor or may­or brought Boe­ing to the area and cre­ated thou­sands of new, high-pay­ing jobs. Hello reelec­tion cam­paigns!
In re­turn, Boe­ing wants some good­ies. Among the re­por­ted asks: Cheap or free land; easy ac­cess to rail­roads, a port, an air­port, or high­ways; and some ser­i­ous tax breaks. In­creas­ingly, loc­al gov­ern­ments lean on such deal-sweeten­ers to at­tract busi­nesses.
The prob­lem with the tax-in­cent­ive strategy is that there is little eco­nom­ic evid­ence that busi­nesses — even ones that bring highly skilled man­u­fac­tur­ing jobs — can boost a loc­al eco­nomy after they re­ceive the tax breaks and move in­to town. Even if a loc­al gov­ern­ment doubles the value of the tax in­cent­ives it of­fers, that will still add only about 3 per­cent of that in­vest­ment to eco­nom­ic growth, says Richard Fun­der­burg, as­sist­ant pro­fess­or of urb­an and re­gion­al plan­ning at the Uni­versity of Iowa who's stud­ied man­u­fac­tur­ing tax breaks ex­tens­ively.
"Tax in­cent­ives don't really mat­ter," he adds. "And, usu­ally, the dir­ect ef­fect is likely to be neg­at­ive."
An­oth­er ma­jor prob­lem with these pack­ages is that once the tax sub­sidies come to life, they rarely go away. Loc­al gov­ern­ments of­ten do not ex­am­ine them closely to fig­ure out if they cre­ate jobs, or raise wages, or em­ploy res­id­ents. A 2012 re­port by the Pew Char­it­able Trusts showed that only 13 of 50 states con­sist­ently and sys­tem­at­ic­ally ex­amined the ef­fect­ive­ness of these state-based tax in­cent­ives.
"You have to ask your­self if the money wouldn't be bet­ter spent on lower taxes for every­one, or by in­vest­ing money in edu­ca­tion or in­fra­struc­ture — stuff the gov­ern­ment does to make its eco­nomy more at­tract­ive," says Don­ald Boyd, seni­or fel­low at the Rock­e­feller In­sti­tute of Gov­ern­ment.
When states do look closely at their tax in­cent­ives, they some­times real­ize that the breaks do not work. Wis­con­sin law­makers, ac­cord­ing to the Pew study, scaled back the state's film tax cred­it after a study deemed it in­ef­fect­ive. Sim­il­arly, a Louisi­ana eco­nom­ic-de­vel­op­ment agency real­ized that one tax cred­it cre­ated only one-third of the jobs it had prom­ised. Con­necti­c­ut of­fi­cials were happy to learn that a job-cre­ation tax cred­it ac­tu­ally seemed to be­ne­fit the state.
It's dif­fi­cult to track the growth of these tax in­cent­ives over the years, giv­en the dif­fer­ences in how states award them. Polit­ic­al sci­ence pro­fess­or Ken­neth P. Thomas has es­tim­ated that such sub­sidies now cost loc­al gov­ern­ments roughly $70 bil­lion a year — not an in­sig­ni­fic­ant sum of money.
Be­fore states woo Boe­ing or oth­er com­pan­ies with tax in­cent­ives, state of­fi­cials need to ask more ques­tions, says Jeff Chap­man of the Pew Char­it­able Trusts. Like: How does this fit in­to the state or city's broad­er eco­nom­ic pack­age? Or, is this more ef­fect­ive than what we could be do­ing with the same amount of money? And, will this fact­ory or plant cre­ate an­oth­er, re­lated mini-in­dustry of small busi­nesses that feed off it?
So far, loc­al of­fi­cials do not seem to be think­ing along these lines as the Boe­ing mania over­takes them. Then again, it's hard to con­tem­plate the long-term eco­nom­ic ef­fects of grant­ing Boe­ing its wish list when all law­makers can ima­gine are the glow­ing head­lines an­noun­cing they won the Boe­ing con­tract.
Cor­rec­tion: An earli­er ver­sion of this art­icle mis­stated the amount of in­vest­ment that a state could earn by doub­ling its tax in­cent­ives, based on in­cor­rect in­form­a­tion provided by a source.
What We're Following See More »
DONATING TO FOOD BANKS
Government Buying $20 Million in Cheese
6 hours ago
WHY WE CARE
Thanks to competition from Europe, America's cheese stockpiles are at a 30-year high. Enter the U.S. government, which announced it's buying 11 million pounds of the stuff (about $20 million). The cheese will be donated to food banks.
BRIEFER THAN TRUMP'S?
Clinton to Receive Classified Briefing on Saturday
8 hours ago
FHFA RULES APPLY
Judge: Freddie Mac Doesn't Have to Open Its Books
10 hours ago
THE DETAILS
"Freddie Mac shareholders cannot force the mortgage finance company to allow them to inspect its records, a federal court ruled Tuesday." A shareholder had asked the United States District Court for the Eastern District of Virginia to allow him to inspect its books and records, as Virginia law allows him to do. "The court held that Freddie shareholders no longer possess a right to inspect the company's records because those rights had been transferred to the Federal Housing Finance Agency when the company entered into conservatorship in 2008."
MANY BEING TRADED ON BLACK MARKET
Pentagon Can't Account for 750k Guns Provided to Iraq, Afghanistan
10 hours ago
THE DETAILS
The Pentagon has "provided more than 1.45 million firearms to various security forces in Afghanistan and Iraq, including more than 978,000 assault rifles, 266,000 pistols and almost 112,000 machine guns." Trouble is, it can only account for about 700,000 of those guns. The rest are part of a vast arms trading network in the Middle East. "Taken together, the weapons were part of a vast and sometimes minimally supervised flow of arms from a superpower to armies and militias often compromised by poor training, desertion, corruption and patterns of human rights abuses."
BIG CHANGE FROM WHEN HE SELF-FINANCED
Trump Enriching His Businesses with Donor Money
1 days ago
WHY WE CARE
Donald Trump "nearly quintupled the monthly rent his presidential campaign pays for its headquarters at Trump Tower to $169,758 in July, when he was raising funds from donors, compared with March, when he was self-funding his campaign." A campaign spokesman "said the increased office space was needed to accommodate an anticipated increase in employees," but the campaign's paid staff has actually dipped by about 25 since March. The campaign has also paid his golf courses and restaurants about $260,000 since mid-May.