THE EDGE
First comes turkey. Then pumpkin pie. Then leadership elections. House Democrats have decided to punt a decision on Nancy Pelosi's future until after the Thanksgiving break. Which leaves two weeks to speculate on the intentions of Rep. Tim Ryan, who may run for her post. We've been here before: Ryan has weighed runs for Senate and Ohio governor, but didn't pull the trigger on either.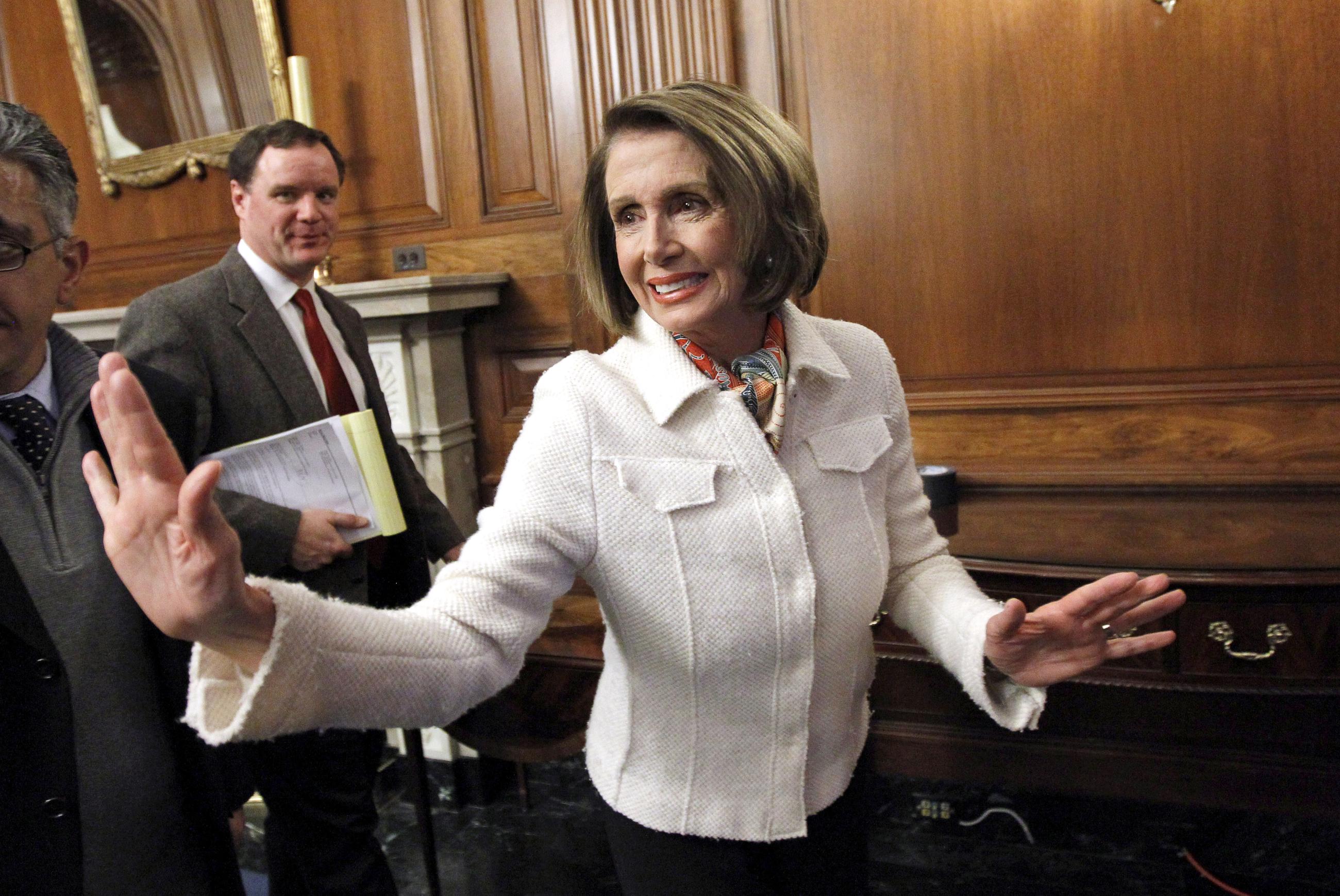 QUOTEMEISTER
"Dr. Carson feels he has no government experience, he's never run a federal agency. The last thing he would want to do was take a position that could cripple the presidency."
— Armstrong Williams, on Ben Carson's decision to bow out of Cabinet consideration.
"We all need to pray a lot."
—former Defense Secretary Leon Panetta, speaking about the Trump presidency Tuesday at a Center for Strategic and International Studies panel on violent extremism.
ON DECK FOR NOV. 16
9:30 a.m. Senate Republicans hold leadership elections.
10 a.m. House Energy and Commerce hearing on cyberattacks.
2:30 p.m. Senate Appropriations hearing on self-driving vehicles.
3 p.m. CEO of Pokémon Go developer testifies at Senate Commerce, Science, and Transportation Committee.
7 p.m. Sen. Bernie Sanders talks about his new book at Politics & Prose.
BEST DAY
Architect of the Capitol Stephen Ayers, who pronounced the two-and-a-half year, $60 million restoration of the Capitol dome officially concluded Tuesday. Workers repaired more than 1,300 cracks in the cast iron.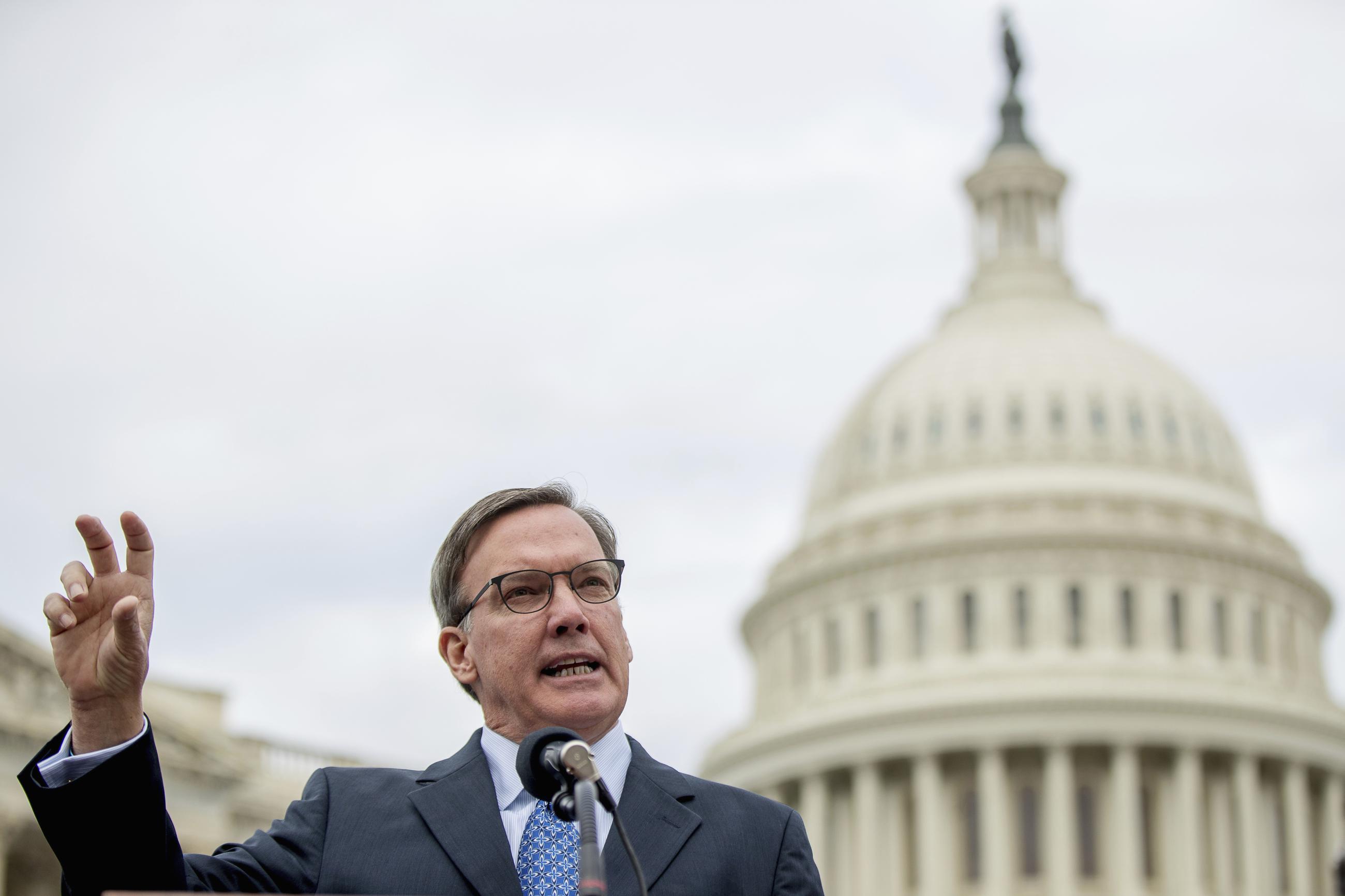 WORST DAY
Sacramento Sheriff and Republican House candidate Scott Jones, who showed up for freshman orientation this week despite trailing Rep. Ami Bera by more than 2,500 votes in the still-uncalled race.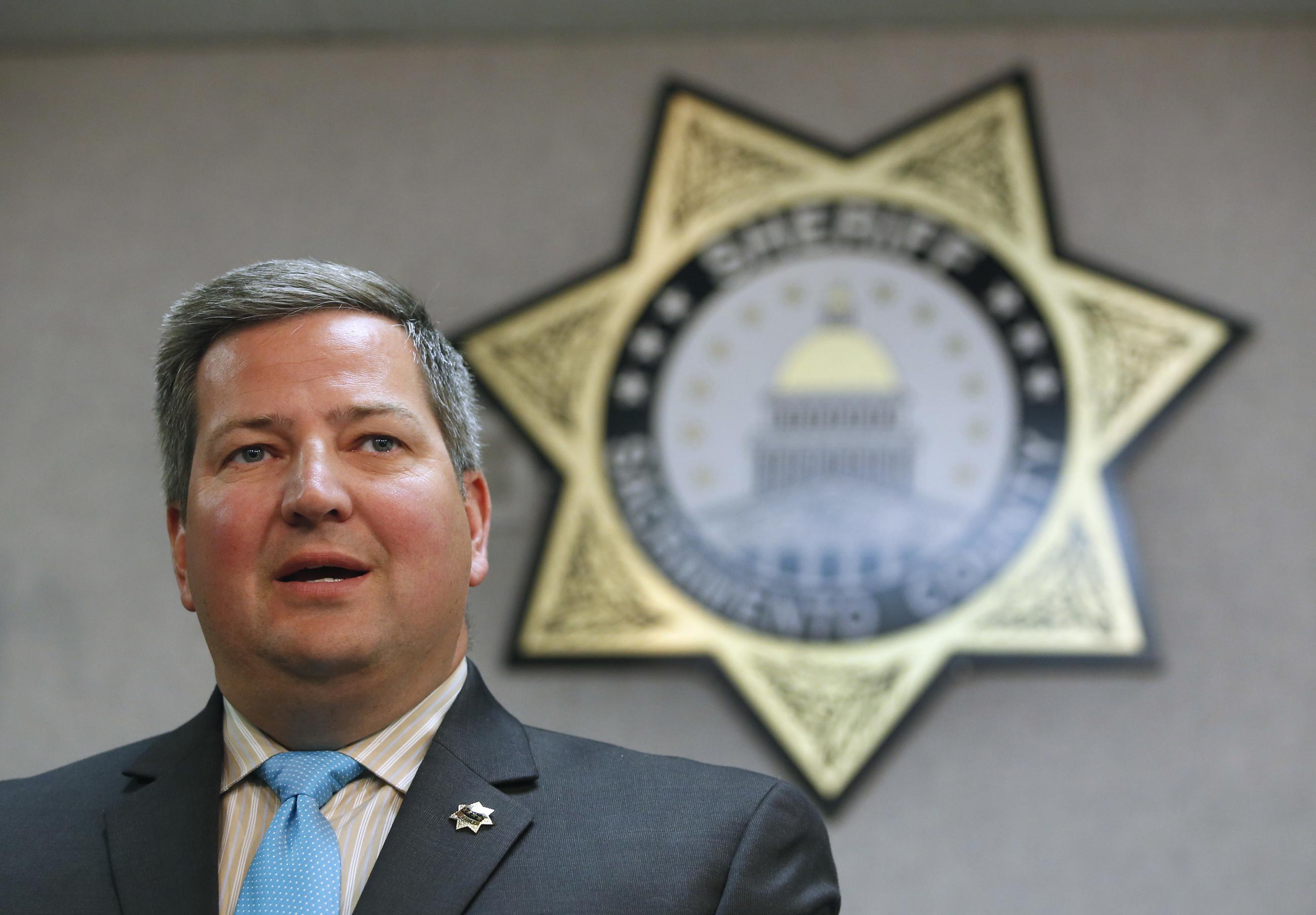 DATA DIVE
4.3 million: Signatures, as of Tuesday afternoon, on a Change.org petition demanding that the Electoral College vote to make Hillary Clinton president.
QUICK TAKES ON THE NEWS: Weiner's hockey accolades put on ice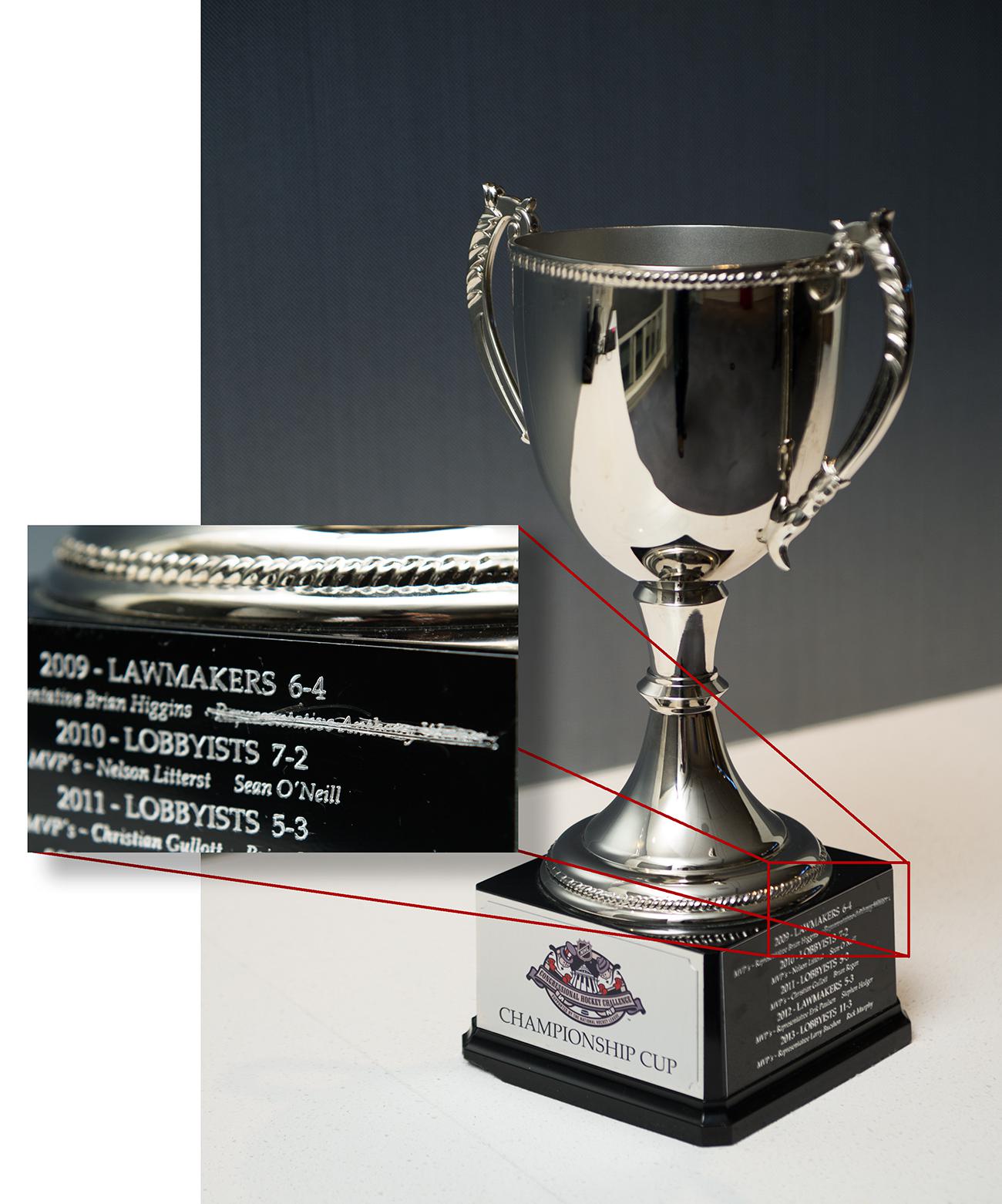 For all the political and personal disgrace Anthony Weiner has endured, he could always take pride in the MVP honors he earned for his goaltending at the 2009 Congressional Hockey Challenge. Not anymore. At a reception for next year's upcoming charity game, CHC organizers displayed the trophy—with Weiner's name crossed out. Much like Pete Rose or Shoeless Joe Jackson, Weiner's personal shortcomings seem to have overshadowed the plaudits he earned for his athletic accomplishments. The move is not without precedent. In 1984, Edmonton Oilers owner Peter Pocklington had his father Basil's name etched on the Stanley Cup—even though he had no role with the franchise. The NHL deemed this unacceptable and had the name covered with X's. Apparently Weiner's stick-handling issues have earned him the same fate. —Alex Brown
Jim Webb: Not a 2016-style Democrat
It's unclear if Jim Webb left the Democratic Party or it left him, but the two seem to have charted divergent courses. The former senator from Virginia and Democratic presidential candidate keynoted a conference hosted by The American Conservative, criticizing Democrats for their foreign policy decisions and domestic priorities. "White working people don't vote for [Democrats] because they don't like [them]," Webb said. He constantly referred to the "elites," blasting Democrats while referring to white, working class men as the party's "whipping posts." On foreign policy, Webb lambasted both President Obama and Hillary Clinton, reiterating a point he made in March by saying he couldn't vote for Clinton because, on foreign policy, "she's been wrong about every issue in the last 15 years." When asked who he voted for, Webb demurred, though he may have dropped a hint with some kind words for the president-elect. "I would like to salute Donald Trump for his tenacity and for the uniqueness of his campaign," Webb said. —Sam Schwarz
SPOTLIGHT ON POLITICS: House members eye running statewide
Rep. Kristi Noem's Monday evening announcement that she is running for South Dakota governor in 2018 makes her the first Republican to announce plans to retire from Congress.
Noem, who hopes to become the state's first female governor, is one of several House members who might seek the statewide office. They include members who just won reeelection, as well as retiring Reps. Lynn Westmoreland, R-Ga., and Gwen Graham, D-Fla.
Democratic Rep. John Carney of Delaware, the only member to run for governor this year, was elected easily last week. GOP Rep. Rob Wittman of Virginia announced a year ago that he is running for governor in 2017, but he could seek reelection should he lose the off-year race.
Like Carney, Noem is running as a statewide-elected official. Noem, who unseated Democratic Rep. Stephanie Herseth Sandlin in 2010, won a fourth term last week with 64 percent of the vote.
As the Sioux Falls Argus Leader reported, Noem's early announcement was forced in part by a ballot measure approved last week and going into law Wednesday that would have barred her from transferring her $1.9 million campaign haul to a state account. This war chest gives her a big head start in a potentially competitive Republican primary with state Attorney General Marty Jackley. —Kyle Trygstad