Add to Briefcase
Nov. 9, 2016, 8 p.m.
Can Obama save his foreign policy?
Dan De Luce, writ­ing for For­eign Policy
While much of Amer­ica pro­cesses the af­ter­math of one of the greatest elect­or­al shock­ers in Amer­ic­an his­tory, the Obama ad­min­is­tra­tion will hurry "to safe­guard his sig­na­ture for­eign-policy ini­ti­at­ives in his fi­nal months in of­fice." But really, how much can Obama pro­tect? Throughout his cam­paign, Don­ald Trump vowed to undo nearly every sub­stan­tial for­eign policy achieve­ment Obama en­gin­eered dur­ing his eight years in of­fice, from the Ir­an nuc­le­ar deal to a ban on tor­ture. "Im­mig­ra­tion ad­voc­ates im­me­di­ately called on Obama to freeze all de­port­a­tions," fear­ing that Trump will fol­low through on his cam­paign prom­ise to cre­ate a de­port­a­tion force. Which prom­ises Trump fol­lows through on re­mains to be seen, but his pro­posed policies stand to po­ten­tially shift the in­ter­na­tion­al or­der. He has vowed to "jet­tis­on trade deals in Europe and the Pa­cific" while seek­ing to re­build a re­la­tion­ship with Rus­sia, to end bad trade deals, and la­bel China a cur­rency ma­nip­u­lat­or. What comes next is any­body's guess, but Obama will do his best to lim­it the dam­age.
"Hair trigger" posture on nukes is unnecessary
Peter Huessy, writ­ing for Real­ClearDe­fense
Don­ald Trump's vic­tory will only boost wor­ries about his fin­ger on the pro­ver­bi­al nuc­le­ar trig­ger. But con­cerns that he "would have to quickly launch nuc­le­ar-armed mis­siles" in a crisis, in or­der to main­tain our strike cap­ab­il­it­ies, "are dead wrong. … The prompt launch of our nuc­le­ar mis­siles is not re­quired nor is it U.S. policy. There is also no U.S. policy to launch our mis­siles upon re­ceipt of com­puter warn­ing or even re­ceipt of a con­firm­a­tion of an at­tack." First off, "re­tali­ation is not our only op­tion." We cur­rently pos­sess lim­ited mis­sile de­fense cap­ab­il­it­ies on the West Coast, and we're build­ing more in East­ern Europe. Secondly, "the design of our Tri­ad also means an en­emy at­tack on our sub­mar­ine, bomber, and ICBM as­sets are im­possible to ex­ecute in a way that would dis­arm the United States." Con­sequently, there would be no need for a hasty nuc­le­ar re­sponse.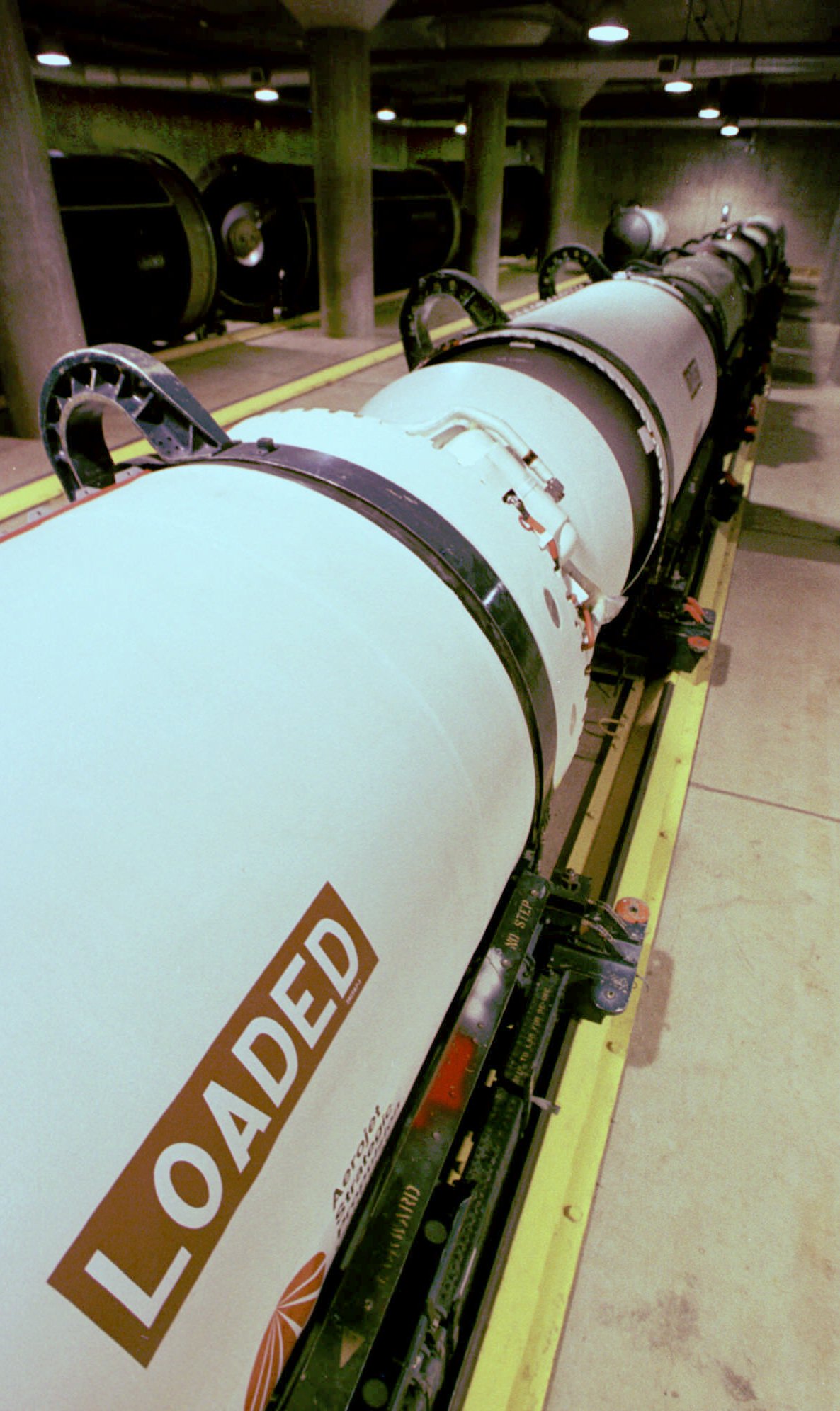 Will we have a real conversation around sexual assault?
Michelle Dean, writ­ing for The New Re­pub­lic
The op­tions were Don­ald Trump or Hil­lary Clin­ton, but with Hil­lary came Bill. Fol­low­ing the re­lease of the Ac­cess Hol­ly­wood tape in which Trump ad­mit­ted to sexu­al as­sault, one thing be­came clear: "Whichever can­did­ate won, a man ac­cused of some form of sexu­al mis­con­duct would, in one ca­pa­city or an­oth­er, oc­cupy the White House for the next four years." Fol­low­ing the re­lease of the tape, nu­mer­ous wo­men came for­ward and ac­cused Trump of sexu­al as­sault, and in a unique turn of events, the me­dia treated Trump's ac­cusers as cred­ible. Un­for­tu­nately, Demo­crats shied away from the ac­cus­a­tions against Bill Clin­ton "in large part be­cause lib­er­als did not want to risk tip­ping the elect­or­al math in Trump's fa­vor." For a few weeks, it seemed like Amer­ica might soon have an hon­est dis­cus­sion around "power, gender, and sexu­al as­sault," but now it's not so clear. In­stead, "we will con­grat­u­late ourselves on a dis­cus­sion about sexu­al as­sault that we didn't ac­tu­ally have."