Add to Briefcase
Oct. 27, 2016, 8 p.m.
The clear divergence on energy policy
Bill Murray, writing for RealClearPolitics
While Ken Bone has become a meme, he is also "the man who injected the one serious policy question on energy and the environment" into the campaign. In response to his question at the second presidential debate, the candidates essentially reiterated their well-established policies, revealing to the captive national audience "an enormous policy gap." Donald Trump "handles the conundrum of balancing climate concerns with energy jobs by simply ignoring climate change altogether," while Hillary Clinton says "one thing in public and another in private." Since before he announced his campaign for president, Trump has called climate change a hoax propagated by China; as president, he would likely roll back "most, if not all, of President Obama's environmental regulations." As for Clinton, John Podesta's emails released by WikiLeaks show that her campaign has a "strong anti-oil and -coal rhetoric in public while dramatically dialing back such rhetoric in private." Now we wait and see if "the next president carries Obama's climate plans forward … or stomps them into the dust."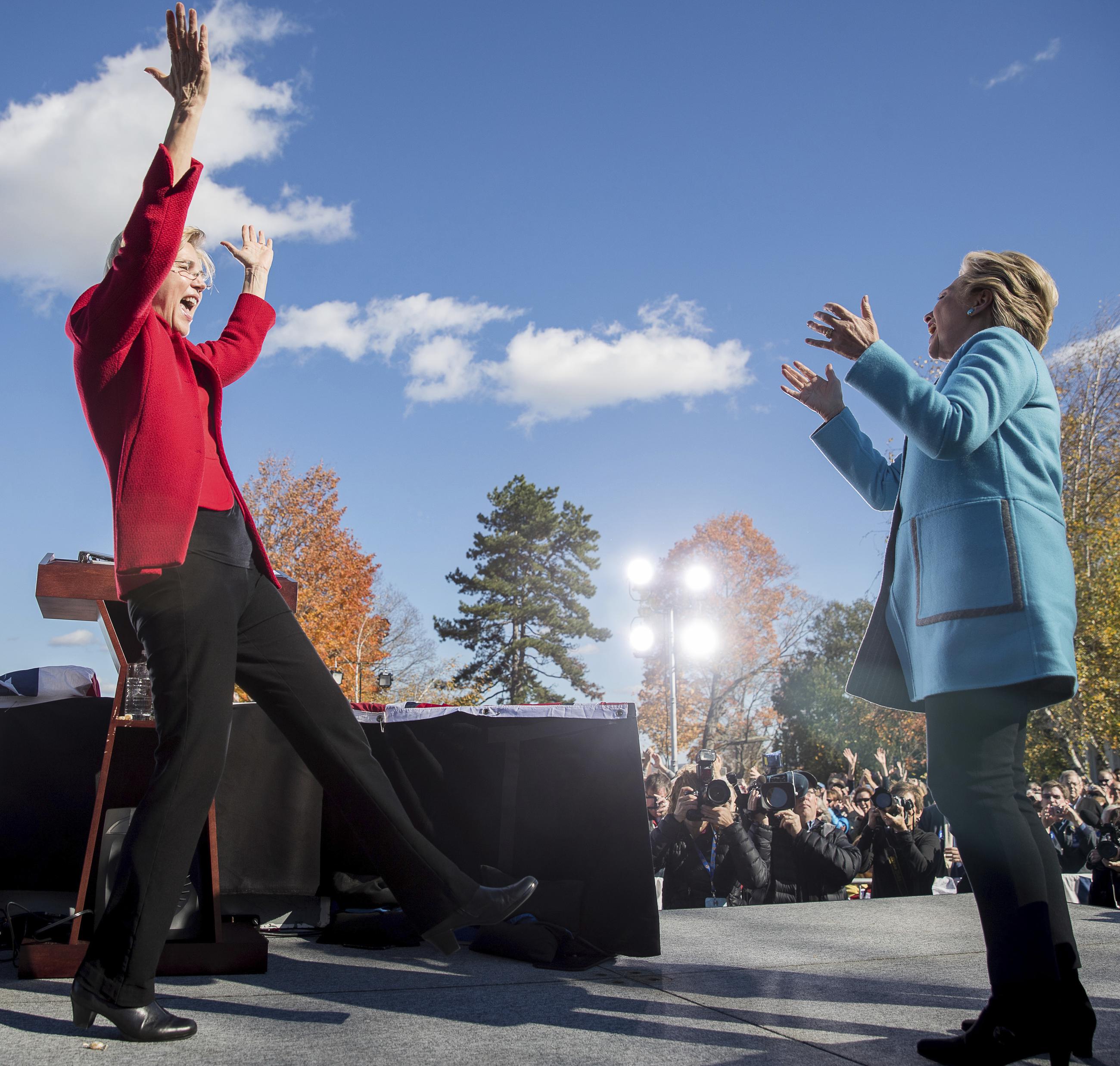 Warren, Sanders ready to command Democratic Party
Daniel Henninger, writing for The Wall Street Journal
When asked in a recent poll if they prefer a Democratic Senate to help Hillary Clinton or a Republican Senate as a check on Clinton, 53 percent of voters chose the latter. The obvious extension from that question: If Democrats win the Senate, "would you be happy with Elizabeth Warren and Bernie Sanders as co-presidents of the United States?" Elizabeth Warren is not crisscrossing the country for Clinton and Democratic candidates solely to get them elected. "She's getting out the vote to make sure Elizabeth Warren is in position next year to co-run the government from Capitol Hill." Sanders and Warren are working for the soul of the Democratic Party, ready to push back on Clinton if she moves too far towards the center. Clinton has hugged them close to get elected president; she might have to set up a bunk bed for them in the White House.
Canada sees the worst of America in 2016
Father Raymond J. de Souza, writing for the National Post
Eight years ago, America was the land of hope and change, and while the anointment of President Obama was "messianic," it was accepted. "Now it is the season of fear. … The 2016 election has held up a mirror to America, and she is not beautiful." Much of the conversation this cycle has surrounded which "70-year-old man … with a lifetime history of lechery" will be residing in the White House come Jan. 20, with a focus on the way Donald Trump has spoken about women "as disposable sexual objects." While her shortcomings are not on the same level as misogyny and subjection of women, "Hillary Clinton represents the apex of another generations-long degradation of American politics: namely, the use of public office as a means of personal enrichment." America is ready for the end of what has been a hideous campaign for president. "They will finally be able to put down the mirror. But the face will remain disfigured and diseased."