Add to Briefcase
Sept. 21, 2016, 8 p.m.
THE EDGE
It's not a good day to be Bry­an Pagliano, the former IT aide to Hil­lary Clin­ton. The House Over­sight Com­mit­tee has summoned him for a 10 a.m. hear­ing on the pre­ser­va­tion of State De­part­ment re­cords. Ap­par­ently an­ti­cip­at­ing his an­swer, they're set to mark up a con­tempt-of-Con­gress res­ol­u­tion for Pagliano at the ex­act same time.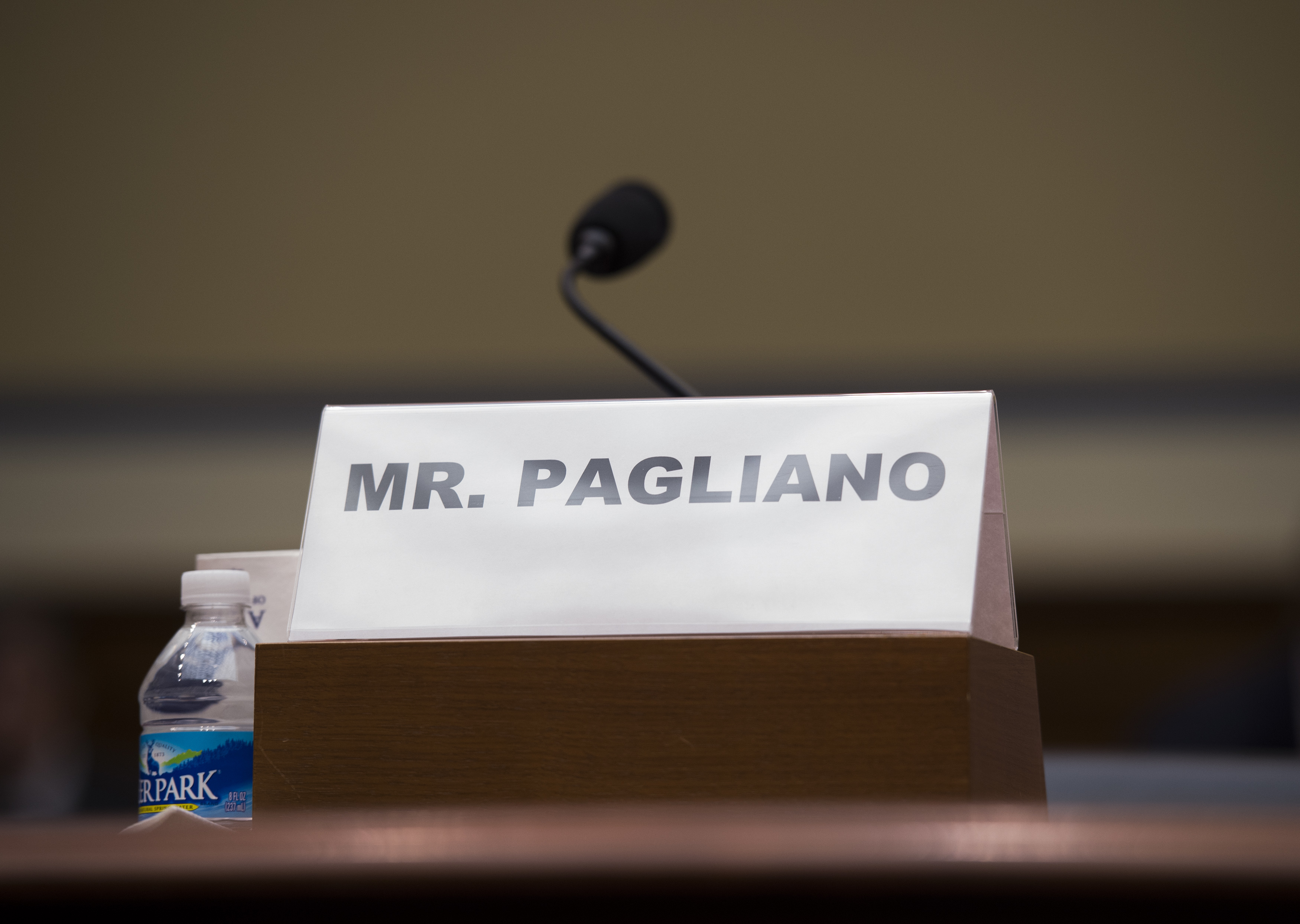 QUOTEMEISTER
"We'll Pho­toshop them in."
—Pres­id­ent Obama, after two world lead­ers missed out on the U.N. Gen­er­al As­sembly group photo on Tues­day night
"We may be tip­toe­ing in­to Gary John­son ter­rit­ory here."
—MS­N­BC host Joe Scar­bor­ough, after Clin­ton cam­paign man­ager Robby Mook re­fused to an­swer ques­tions about Aleppo
"He said, 'Don­ald, may we pray?' Now that doesn't hap­pen too of­ten, com­ing from New York."
—Don­ald Trump, on his first meet­ing with Mike Pence
ON DECK FOR SEPT. 22
9:30 a.m. De­fense Sec­ret­ary Ashton Carter test­i­fies be­fore Sen­ate Armed Ser­vices Com­mit­tee.
10 a.m. House Over­sight hear­ing on pre­serving State De­part­ment re­cords.
10 a.m. Sen­ate HELP Com­mit­tee hear­ing on cos­met­ics safety.
3 p.m. The New­seum hosts dis­cus­sion on "Muslims and the Me­dia."
6:30 p.m. Chelsea Clin­ton cam­paigns at a Stu­dents for Hil­lary event at Michigan State Uni­versity.
BEST DAY
Leah Katz-Hernan­dez, the White House's first deaf West Wing re­cep­tion­ist, who got a spe­cial men­tion from Hil­lary Clin­ton in a speech fo­cus­ing on rights for the dis­abled.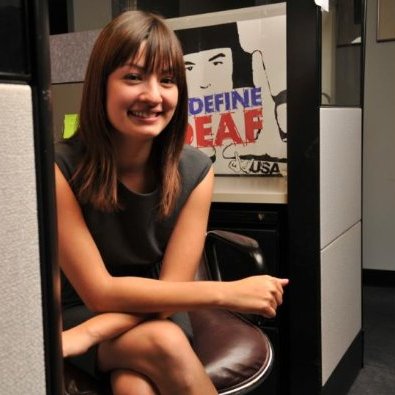 WORST DAY
The fam­ily of Sen. Joe Manchin: His wife, Gayle Manchin, has faced scru­tiny for push­ing EpiPens in schools—a fin­an­cial boon to their daugh­ter, Mylan CEO Heath­er Bresch. And Bresch got grilled Wed­nes­day in a con­gres­sion­al hear­ing.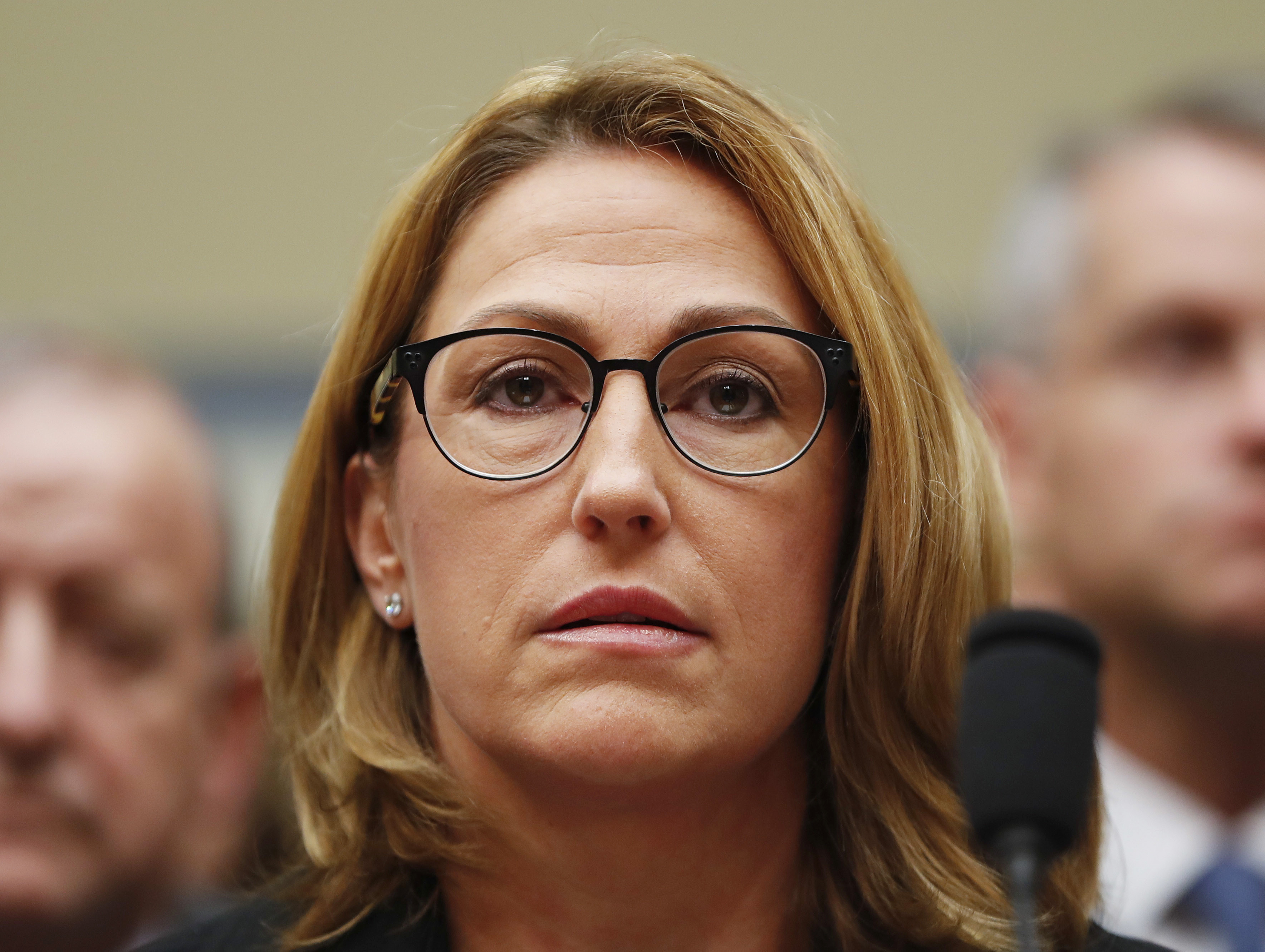 QUICK TAKES ON THE NEWS: The next great Smithsonian museum is ...
The open­ing last week of the Smith­so­ni­an's Na­tion­al Mu­seum of Afric­an Amer­ic­an His­tory and Cul­ture capped a dec­ades-long ef­fort to get the mu­seum built, and has also re­ignited de­bate about what else the Smith­so­ni­an should fo­cus on. Here's a look at what new mu­seums could be ad­ded to guide­books soon.
Mem­bers of the Con­gres­sion­al His­pan­ic Caucus last week re­in­tro­duced le­gis­la­tion call­ing for an Amer­ic­an Latino Mu­seum, with an eye on the Smith­so­ni­an's va­cant Arts and In­dus­tries build­ing as a po­ten­tial site.
Since 2011, a House bill has been pro­mot­ing a Na­tion­al Mu­seum of the Amer­ic­an People, or the "Melt­ing Pot Mu­seum," to fo­cus on im­mig­ra­tion and the form­a­tion of the U.S. pop­u­la­tion.
Rep. Grace Meng has a bill to ex­plore the cre­ation of a Na­tion­al Mu­seum of Asi­an Pa­cific Amer­ic­an His­tory and Cul­ture, al­though it has not seen any com­mit­tee ac­tion.
After years of un­suc­cess­fully try­ing to se­cure a site near the Na­tion­al Mall, the board of the dir­ect­ors for the Na­tion­al LGBT Mu­seum last year de­cided to move its search to New York.
—Jason Plautz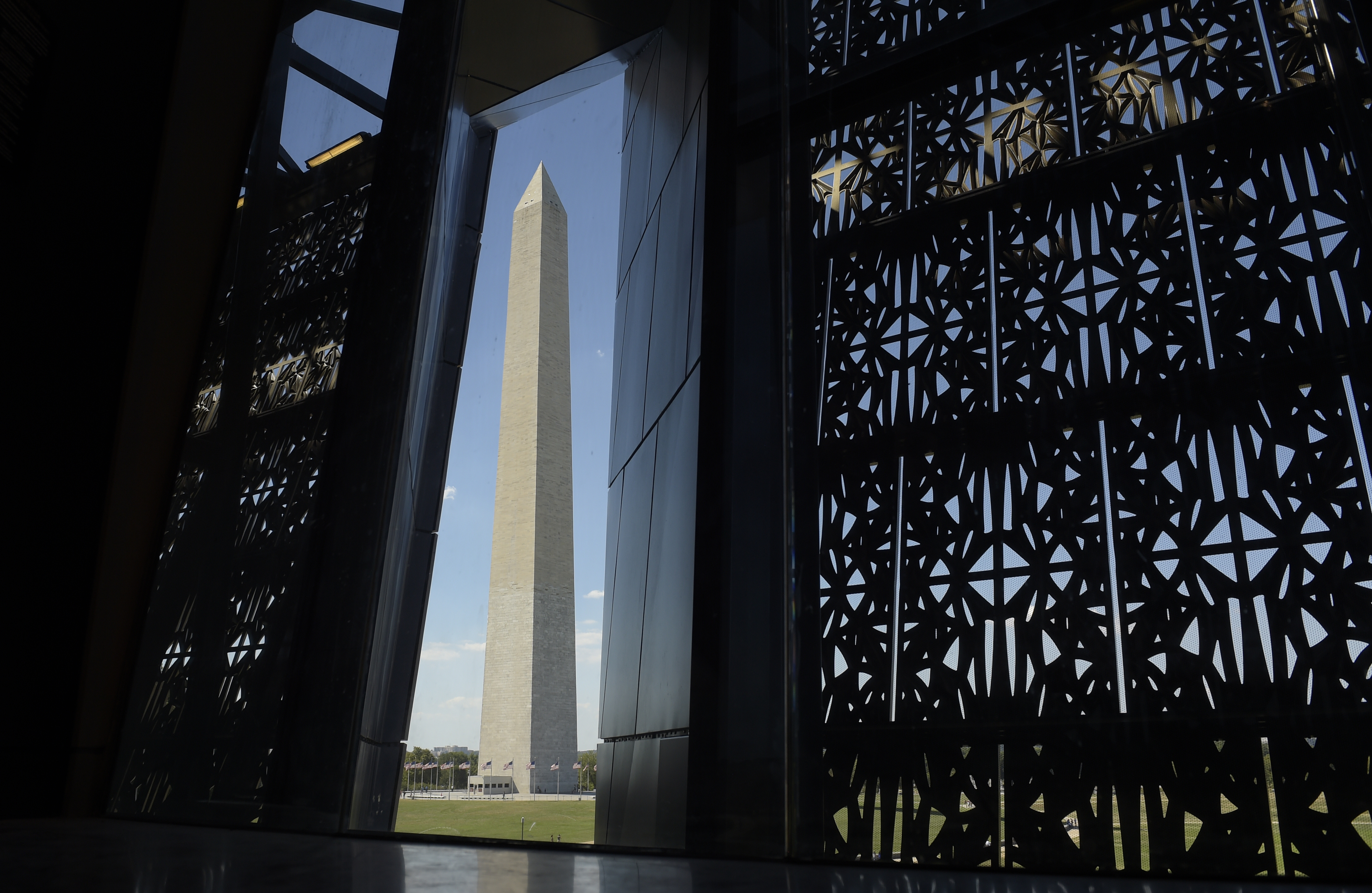 QUICK TAKES ON THE NEWS: Republicans object to card catalog
The next great im­mig­ra­tion fight is head­ing to the Lib­rary of Con­gress—and it's all about sec­tion head­ings. It all star­ted in March, when the Lib­rary of Con­gress an­nounced it would not use the terms "ali­en" or "il­leg­al ali­en" in its sub­ject head­ings, call­ing them "pe­jor­at­ive." In­stead, the lib­rary now uses "non­cit­izen" and "un­au­thor­ized im­mig­ra­tion" (the change came after a two-year cam­paign star­ted by a Dart­mouth stu­dent who had been an un­doc­u­mented cit­izen).
The change did not go un­noticed by Re­pub­lic­ans. In June, the House voted to force the lib­rary to re­turn to the ori­gin­al sub­ject head­ings. With the swear­ing-in last week of Carla Hay­den as Lib­rar­i­an of Con­gress, Sen. Dav­id Vit­ter is turn­ing up the heat. Vit­ter sent a let­ter to Hay­den say­ing the change cre­ates "prob­lem­at­ic in­con­sist­ency between the lib­rary, Con­gress, and the cur­rent text of fed­er­al law."
But he didn't stop there: "Per­haps more troub­ling is to see the Lib­rary of Con­gress cave to out­side polit­ic­al pres­sure in an ef­fort to ap­pease a sub­set of con­stitu­ents who should reach out to Con­gress if they ob­ject to the cur­rent terms in fed­er­al law, in­stead of us­ing the lib­rary to make a polit­ic­al state­ment." The Sen­ate hasn't yet taken up the House bill, but an aide said Vit­ter is open to it.
—Jason Plautz

SPOTLIGHT ON POLITICS: Trump uses his charity to cover business costs
Pro wrest­ling ex­ec­ut­ives Vince and Linda McMa­hon are two of the biggest donors to Don­ald Trump's found­a­tion, which has been pinned with a new wrest­ling move: the Fahrent Hold.
Wash­ing­ton Post re­port­er Dav­id Fahrenthold scored yet an­oth­er scoop Tues­day when he re­por­ted that Trump used funds ($258,000, to be ex­act) from his char­it­able found­a­tion to settle law­suits in­volving his for-profit busi­nesses. Trump spokes­man Jason Miller is­sued a state­ment char­ging that Fahrenthold was a biased re­port­er try­ing to de­flect at­ten­tion away from the Clin­ton Found­a­tion.
Bey­ond the leg­al­ity of it, the polit­ic­al prob­lem for Trump is that this is not an isol­ated in­cid­ent, but rather part of a series of stor­ies that dis­tract from his ef­forts to keep the fo­cus on Hil­lary Clin­ton. And it re­dir­ects at­ten­tion to linger­ing un­knowns res­ult­ing from Trump's un­will­ing­ness to re­lease his tax re­turns.
Just like the $25,000 dona­tion to a group back­ing Flor­ida At­tor­ney Gen­er­al Pam Bondi at a time when her of­fice was look­ing in­to fraud al­leg­a­tions against Trump Uni­versity, this will al­most cer­tainly not dis­suade his base sup­port­ers. But swing voters in the sub­urb­an counties that will de­cide the elec­tion are apt to weigh it against whatever dis­com­fort they have with Clin­ton.
— Kyle Tryg­stad, Hot­line Ed­it­or