A Koch broth­ers-backed con­ser­vat­ive group is launch­ing a $2.5 mil­lion ad cam­paign aimed at Sen­ate Demo­crats who sup­por­ted the Af­ford­able Care Act and face reelec­tion chal­lenges this year.
Start­ing to­mor­row, Amer­ic­ans for Prosper­ity is run­ning a three-week ad­vert­ising blitz against Sens. Kay Hagan of North Car­o­lina, Jeanne Shaheen of New Hamp­shire, and Mary Landrieu of Louisi­ana. Hagan and Landrieu have both faced the cri­ti­cism of Amer­ic­ans for Prosper­ity in pre­vi­ous me­dia buys. The or­gan­iz­a­tion has spent more than $4 mil­lion in North Car­o­lina and more than $2 mil­lion in Louisi­ana on the sen­at­ors.
In a press re­lease Amer­ic­ans for Prosper­ity cited Pres­id­ent Obama's "If you like your plan, you can keep it" prom­ise that he failed to make good on after in­sur­ance com­pan­ies began send­ing can­cel­la­tion no­tices to con­sumers who had cov­er­age that did not com­ply with the health law's new re­quire­ments.
"We're put­ting pres­sure on sen­at­ors who re­peated that lie and doubled down on Obama­care even as it be­came ob­vi­ous that the law was hurt­ing mil­lions of Amer­ic­ans," said AFP Pres­id­ent Tim Phil­lips in the re­lease.
Hagan and Landrieu are both run­ning in states that favored Re­pub­lic­an chal­lenger Mitt Rom­ney over Pres­id­ent Obama in the 2012 pres­id­en­tial elec­tion. Rom­ney won North Car­o­lina with 50.6 per­cent of the state's vote to 48.4 per­cent for Obama. In Louisi­ana, Rom­ney won in a land­slide, win­ning 57.8 per­cent to 40.6 per­cent for Obama.
New Hamp­shire went for Obama in 2012, but in 2010 the state's res­id­ents elec­ted Sen. Kelly Ayotte, a Re­pub­lic­an and staunch op­pon­ent of Obama­care.
"These sen­at­ors are in the states that are among the most op­posed to Obama­care," Phil­lips said. "They went the fur­thest away from the wishes of their states."
Among the suc­cess­ful out­comes Phil­lips hopes will come from the ad cam­paign is the com­mit­ment by the three sen­at­ors to make changes to and even­tu­ally re­peal the pres­id­ent's health law.
"Politi­cians will do any­thing when they're frightened for their po­s­i­tions," Phil­lips said. "They've already taken steps to dis­tance them­selves from the law."
Last fall, Landrieu in­tro­duced le­gis­la­tion to let Amer­ic­ans with health in­sur­ance policies that did not com­ply with the law's cov­er­age re­quire­ments keep them. After Health­Care.gov's troubled rol­lout, Shaheen pro­posed a two-month ex­ten­sion of the open-en­roll­ment peri­od. Hagan cir­cu­lated a let­ter ask­ing for an in-depth in­vest­ig­a­tion in­to the web­site's cost and de­vel­op­ment. She was also a sup­port­er of Landrieu's bill.
What We're Following See More »
ABSENT FROM LIST: GENNIFER FLOWERS
Most Trump Guests Have Military Ties
44 minutes ago
TOP OF MIND
Trending on Google: 'Why Should Trump Not Be President'
54 minutes ago
THE DETAILS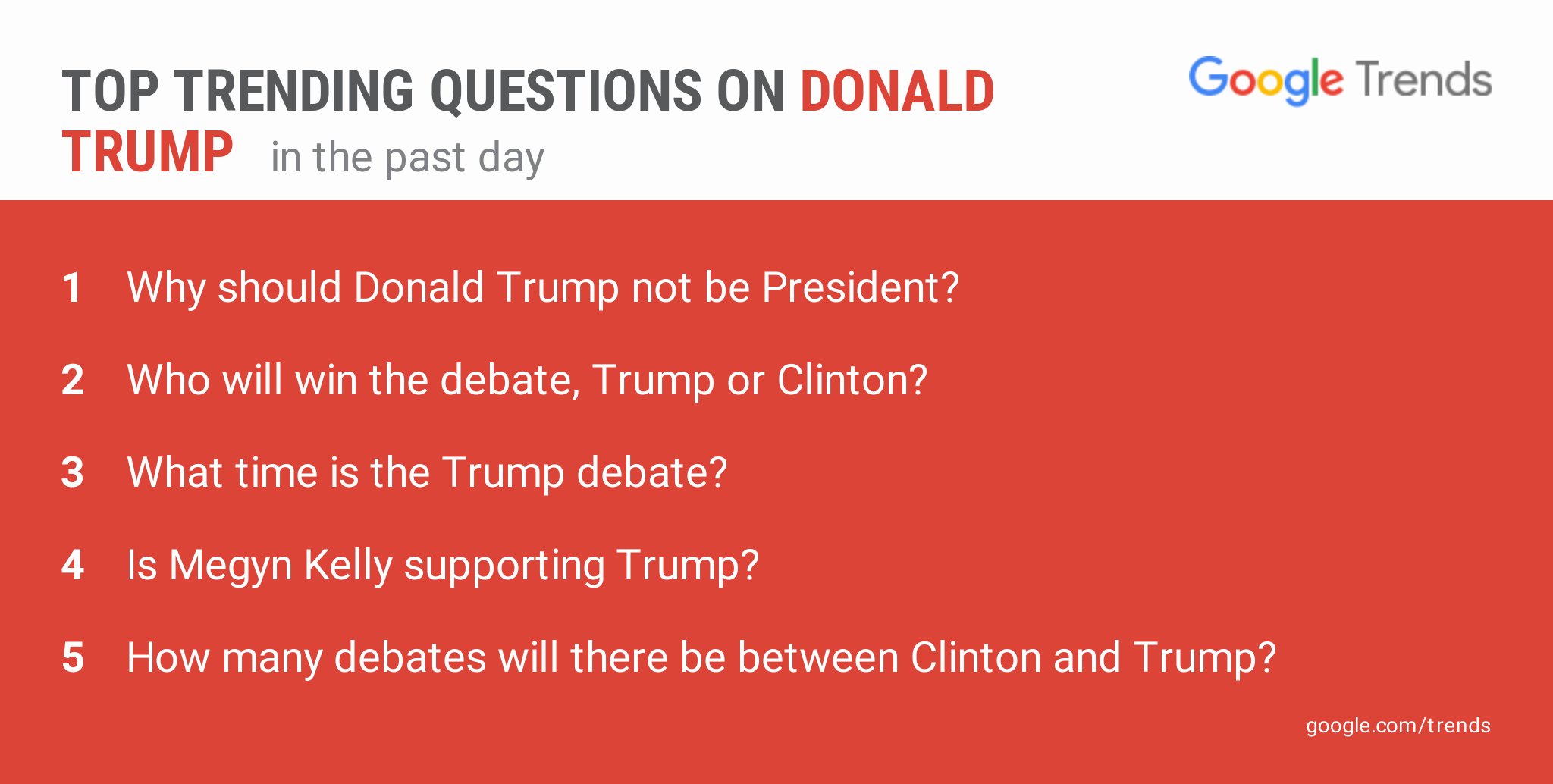 WHO PLAYED THE DONALD?
Longtime Clinton Aide Played Trump in Mock Debates
3 hours ago
THE DETAILS
After keeping the information private for most of the lead-up to the debate on Monday, it has been revealed that longtime Clinton aide Philippe Reines has been playing the role of Donald Trump in her debate prep. Reines knows Clinton better than most, able to identify both her strengths and weaknesses, and his selection for a sparring partner shows that Clinton is preparing for the brash and confrontational Donald Trump many have come to expect.
WEEKEND POLLING ROUNDUP
New Polls Still Show Razor-Thin Margins
3 hours ago
THE QUESTION
How Many Times Has the Trump Campaign Emailed Ted Cruz's Supporters?
3 hours ago
THE ANSWER
More than 30 times, in the case of some donors. Long before Cruz endorsed Trump—and before he even snubbed the nominee at the Republican National Convention—"the senator quietly began renting his vast donor email file to his former rival, pocketing at least tens of thousands of dollars, and more likely hundreds of thousands, that can be used to bankroll the Texan's own political future."