Have you spent your Fri­day won­der­ing why New York Times colum­nist Dav­id Brooks gets to pub­lish a column about smoking pot in his youth and why that ex­per­i­ence shows that the drug should be il­leg­al? Al­tern­at­ively, did you spend this past Decem­ber con­tem­plat­ing The Thought Lead­er, and won­der­ing just what ex­actly Brooks was get­ting at in his earli­er, reas­on­ably bizarre column? And, again, why that was pub­lished in the pa­per of re­cord?
Here's a hint: It's work­ing out pretty well!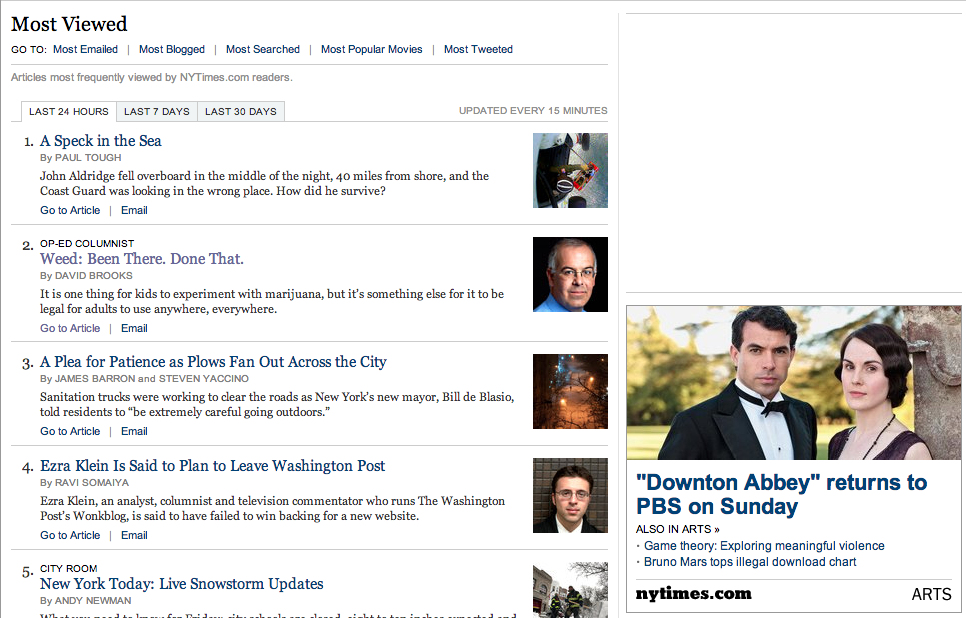 That's as of 3 p.m. Fri­day. At that time, the Brooks column is also the pa­per's third most blogged story, and the third most tweeted story in the past 24 hours. Sure, a whole lot of the blog­ging and tweet­ing might be of the head-slap­ping, face-palm­ing vari­ety. But from the per­spect­ive of the traffic-coun­ters at The New York Times, these con­found­ing Brooks columns sure are work­ing. And as Nich­olas "No More D" Kris­tof tweeted Thursday, Times colum­nists know when their stor­ies cre­ate some buzz. There is a reas­on trolling ex­ists, after all.