Add to Briefcase
Aug. 1, 2016, 8 p.m.
Sanders's lesson for the right
Timothy Car­ney, writ­ing for The Wash­ing­ton Ex­am­iner
"Something else drives the Sanders re­volu­tion" more than free col­lege, single-pay­er health care, and tax­ing the rich. And that something is "demo­cracy and civic en­gage­ment," as em­bod­ied in is­sues like cam­paign fin­ance re­form, vot­ing rights, and trade deals that cre­ate "un­ac­count­able in­sti­tu­tions." Con­ser­vat­ives and liber­tari­ans could take some cues. "Polit­ics in the old sense and ful­filling our duty to our neigh­bors don't ne­ces­sar­ily in­volve gov­ern­ment, es­pe­cially not the fed­er­al gov­ern­ment. Serving on the board of your neigh­bor­hood pool, serving in your PTA, run­ning one of your church's min­is­tries—these are all shap­ing the world around you. … But the in­sti­tu­tions of civil so­ci­ety have been de­sic­cated over re­cent dec­ades. Loc­al gov­ern­ments are less par­ti­cip­at­ory and less power­ful. Rotary Clubs, par­ishes, VFW halls, and private-sec­tor uni­ons are all bleed­ing mem­bers. Blame the ex­pand­ing fed­er­al gov­ern­ment." Enter the Tea Party, Oc­cupy Wall Street, and the Sanders can­did­acy, which was all about cit­izens flex­ing "their polit­ic­al muscle. … Bernie's re­volu­tion was, above all, about push­ing us to live more fully as cit­izens. That's a Bernie idea we all should listen to."
Political ads aren't all that effective
Mat­thew Shef­field, writ­ing for Prax­is
Con­trary to claims of polit­ic­al con­sult­ants, re­search shows that polit­ic­al ad­vert­ising cam­paigns "are not nearly as ef­fect­ive as many donors have been led to be­lieve—es­pe­cially in pres­id­en­tial cam­paigns." For starters, nearly half of polit­ic­al ads are com­pletely tuned out—a trend that seems to be in­creas­ing in the age of DVRs and on-de­mand TV. Those most likely to tune out: "me­di­um en­gage­ment" voters that "cam­paign con­sult­ants brag about their abil­ity to reach." Fur­ther, "to the ex­tent that ads have an ef­fect, it lasts just a bit longer than the lifespan of a may­fly," about two days.
How Trump appeals to poor, white America
J.D. Vance, in­ter­viewed by The Amer­ic­an Con­ser­vat­ive
"What many don't un­der­stand is how truly des­per­ate" poor white Amer­ic­ans are, "and we're not talk­ing about small en­claves or a few towns–we're talk­ing about mul­tiple states where a sig­ni­fic­ant chunk of the white work­ing class struggles to get by." Opioid ad­dic­tion, fam­ily break­down, and crime are rampant, and Main Streets have be­come "noth­ing but cash-for-gold stores and pawn shops. … The two polit­ic­al parties have offered es­sen­tially noth­ing to these people for a few dec­ades. From the Left, they get some smug con­des­cen­sion, an ex­as­per­a­tion that the white work­ing class votes against their eco­nom­ic in­terests be­cause of so­cial is­sues." The Right gives them the usu­al plat­it­udes about eco­nom­ic growth and free trade, which does "little to ad­dress a very real so­cial crisis." Don­ald Trump speaks to their pride. "His apo­ca­lyptic tone matches their lived ex­per­i­ences on the ground. He seems to love to an­noy the elites, which is something a lot of people wish they could do but can't be­cause they lack a plat­form."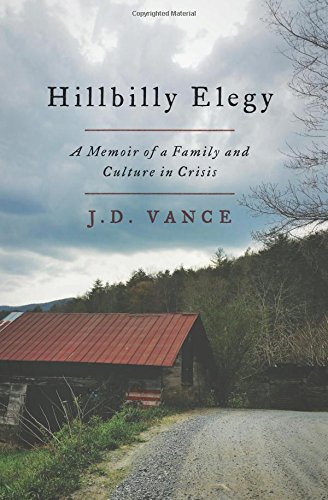 Is the left becoming the new normal?
Mar­tin Long­man, writ­ing for The Wash­ing­ton Monthly
"I've writ­ten a lot over the years about the need for pro­gress­ives to grow out of their coun­ter­cul­tur­al roots and in­grained sus­pi­cion of power." Last week's Demo­crat­ic Na­tion­al Con­ven­tion "is the first time I've seen this trans­form­a­tion really start to take form. The new pro­gress­ive co­ali­tion doesn't want to tune in, turn on, and drop out. They're not too cool for school or too pure to en­gage in ma­jor party polit­ics. They're ready to be the cul­ture rather than simply be cyn­ic­al cranks and mor­al scolds."