Add to Briefcase
Aug. 1, 2016, 8 p.m.
Sanders's lesson for the right
Timothy Carney, writing for The Washington Examiner
"Something else drives the Sanders revolution" more than free college, single-payer health care, and taxing the rich. And that something is "democracy and civic engagement," as embodied in issues like campaign finance reform, voting rights, and trade deals that create "unaccountable institutions." Conservatives and libertarians could take some cues. "Politics in the old sense and fulfilling our duty to our neighbors don't necessarily involve government, especially not the federal government. Serving on the board of your neighborhood pool, serving in your PTA, running one of your church's ministries—these are all shaping the world around you. … But the institutions of civil society have been desiccated over recent decades. Local governments are less participatory and less powerful. Rotary Clubs, parishes, VFW halls, and private-sector unions are all bleeding members. Blame the expanding federal government." Enter the Tea Party, Occupy Wall Street, and the Sanders candidacy, which was all about citizens flexing "their political muscle. … Bernie's revolution was, above all, about pushing us to live more fully as citizens. That's a Bernie idea we all should listen to."
Political ads aren't all that effective
Matthew Sheffield, writing for Praxis
Contrary to claims of political consultants, research shows that political advertising campaigns "are not nearly as effective as many donors have been led to believe—especially in presidential campaigns." For starters, nearly half of political ads are completely tuned out—a trend that seems to be increasing in the age of DVRs and on-demand TV. Those most likely to tune out: "medium engagement" voters that "campaign consultants brag about their ability to reach." Further, "to the extent that ads have an effect, it lasts just a bit longer than the lifespan of a mayfly," about two days.
How Trump appeals to poor, white America
J.D. Vance, interviewed by The American Conservative
"What many don't understand is how truly desperate" poor white Americans are, "and we're not talking about small enclaves or a few towns–we're talking about multiple states where a significant chunk of the white working class struggles to get by." Opioid addiction, family breakdown, and crime are rampant, and Main Streets have become "nothing but cash-for-gold stores and pawn shops. … The two political parties have offered essentially nothing to these people for a few decades. From the Left, they get some smug condescension, an exasperation that the white working class votes against their economic interests because of social issues." The Right gives them the usual platitudes about economic growth and free trade, which does "little to address a very real social crisis." Donald Trump speaks to their pride. "His apocalyptic tone matches their lived experiences on the ground. He seems to love to annoy the elites, which is something a lot of people wish they could do but can't because they lack a platform."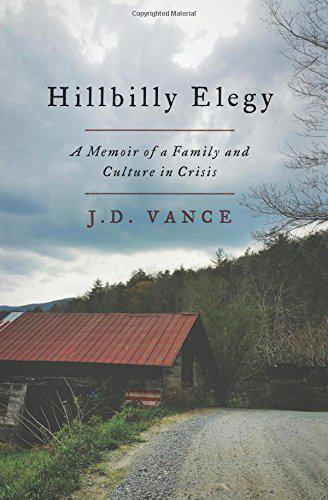 Is the left becoming the new normal?
Martin Longman, writing for The Washington Monthly
"I've written a lot over the years about the need for progressives to grow out of their countercultural roots and ingrained suspicion of power." Last week's Democratic National Convention "is the first time I've seen this transformation really start to take form. The new progressive coalition doesn't want to tune in, turn on, and drop out. They're not too cool for school or too pure to engage in major party politics. They're ready to be the culture rather than simply be cynical cranks and moral scolds."