Add to Briefcase
July 18, 2016, 3:24 p.m.
Trump's path to victory goes through the Rust Belt
Mat­thew Cooper, writ­ing for New­s­week
Amer­ica is get­ting less white and more His­pan­ic. That fact is widely as­sumed to make it very dif­fi­cult for Don­ald Trump to pre­vail this fall. But "most His­pan­ic growth is con­cen­trated in a few states, in­clud­ing Cali­for­nia and New York, which Trump is all but guar­an­teed to lose re­gard­less of the His­pan­ic vote, and Texas, where he is al­most cer­tain to win. Swing states with boom­ing His­pan­ic pop­u­la­tions, such as Nevada, Col­or­ado and Flor­ida, are tough­er for him but re­main toss-ups." But look at Mid­west­ern states such as Ohio, Wis­con­sin, and Iowa, which fig­ure to be key to any Trump vic­tory. All have His­pan­ic pop­u­la­tions un­der 4 per­cent, and his op­pos­i­tion to free trade and sup­port of So­cial Se­cur­ity should play well there. Fur­ther, it's un­likely that Hil­lary Clin­ton can match Pres­id­ent Obama's minor­ity turnout in these states.
Why Hillary Clinton is like a .300 hitter
Nate Cohn, writ­ing for the New York Times' The Up­shot
About 50 polls were re­leased in the last week, and while some have held good news for Don­ald Trump, "it has been two months since he led a na­tion­al sur­vey that in­cluded voters without a land­line tele­phone. Mrs. Clin­ton has led dozens." If you as­sume she's up about 4 points na­tion­ally, which ap­pears to be the av­er­age in polls of late, you can ex­pect a num­ber of polls that show out­lier res­ults, such as polls Trump lead­ing by 2 points or Clin­ton lead­ing by 9. "It's a lot like base­ball. Even great base­ball play­ers go 0 for 4 in a game—or have rough stretches for weeks on end. On the oth­er end might be a few mul­ti­hit nights with ex­tra-base hits, or a spec­tac­u­lar few weeks. … They are just part of the noise in­ev­it­able with small samples." The state-by-state pic­ture is even more re­as­sur­ing for Clin­ton. She's do­ing very well "in di­verse and well-edu­cated states like Vir­gin­ia, Col­or­ado and even North Car­o­lina." And while she is "strug­gling to match" Pres­id­ent Obama's per­form­ance in parts of the Mid­w­est and North­east, she still ap­pears to be tied or ahead even in these states.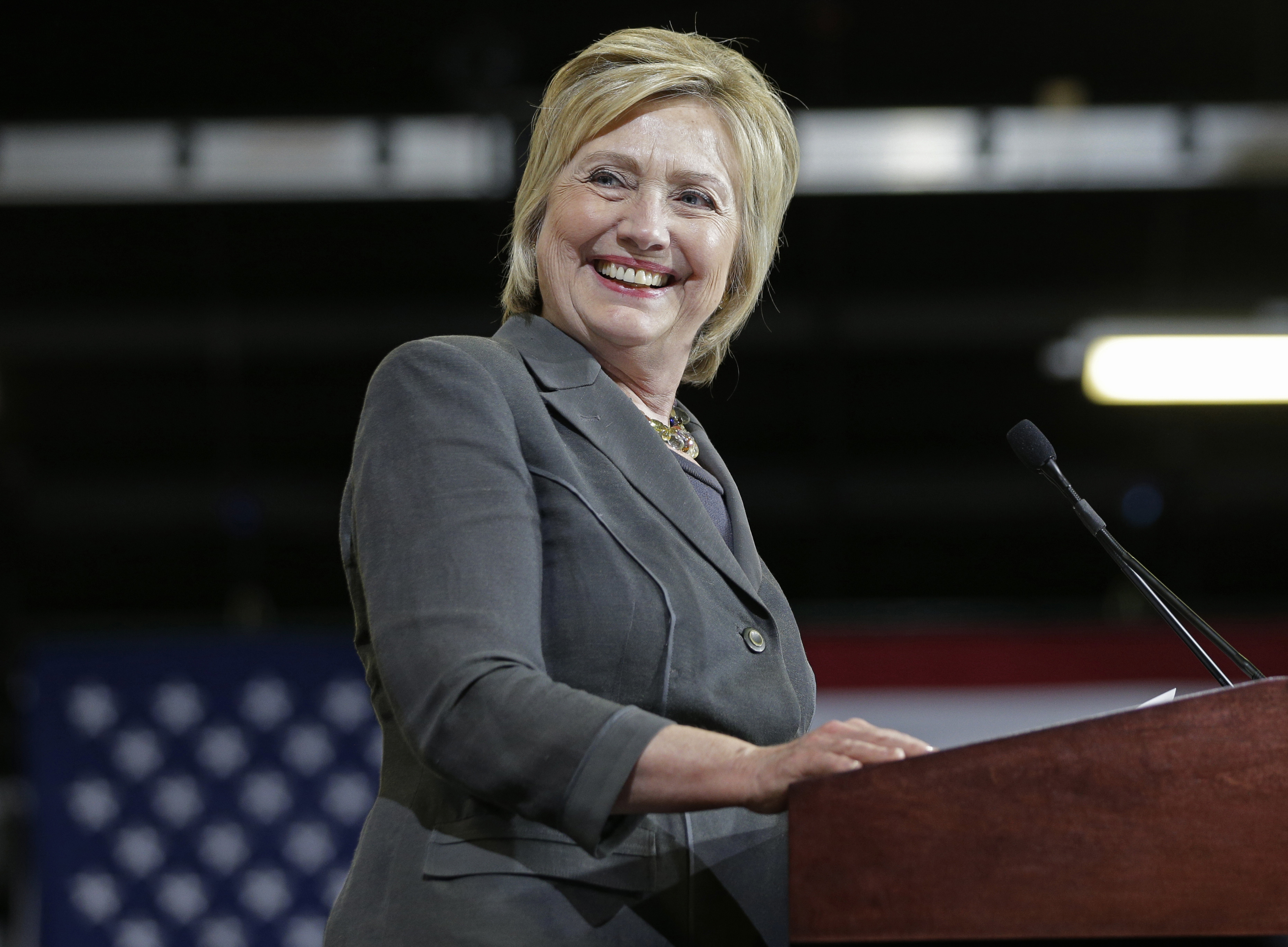 The sexism pervading the 2016 campaign
Jeva Lange, writ­ing for The Week
"It's hard to see the 2016 race as a re­volu­tion for wo­men" in the way that the 2008 elec­tion was a land­mark for black Amer­ic­ans. Look no fur­ther than Don­ald Trump's cracks about the ap­pear­ances of Carly Fior­ina or Heidi Cruz—or the way his sup­port­ers eat them up. Sex­ist, anti-Clin­ton mer­chand­ise out­sells anti-Trump mer­chand­ise. "Sex­ism clogs Face­book timelines and Twit­ter men­tions. It cov­ers the faces of but­tons for sale out­side of the Re­pub­lic­an con­ven­tion. And all it would take for us to make pro­gress is simply be­ing less com­pla­cent in the face of blatant sex­ism. … But un­til we start to pay at­ten­tion to the im­ages and words used to bring wo­men down, most of us are still crack­ing smiles."
Drinking: A cure-all for our political ills
Dav­id Won­drich, writ­ing for The Daily Beast
Politi­cians are not drink­ing enough. In my time in D.C., I have not "spot­ted Mitch Mc­Con­nell get­ting wobbly on Long Is­land Iced Teas at the Raven Inn, or Joe Biden run­ning the cock­tail list at the Gib­son." Con­gress and the Su­preme Court once boas­ted their own bars, and mem­bers could be spot­ted hav­ing a cock­tail to­geth­er at any num­ber of clas­sic sa­loons around Cap­it­ol Hill. "Those tip­pling gents back then faced real chal­lenges—im­mig­ra­tion, in­fra­struc­ture, war, ex­trem­isms right and left—and man­aged to pass bills and fund bridges and roads and con­duct policy. It wasn't al­ways right and it wasn't al­ways pretty, but at least they heard each oth­er out and voted and, by and large, colored with­in the lines drawn by the Con­sti­tu­tion. Maybe our guys should have a little of what they were hav­ing."
On the language of Trump suppoters
Jay Nord­linger, writ­ing for Na­tion­al Re­view
If the "mind­set" of Trump sup­port­ers "is col­lect­ive … so is the vocab­u­lary. People use the same words, wheth­er the words are sens­ible or truth­ful or not." If you don't agree with them, they're apt to la­bel you an "elit­ist," an "Is­rael firster," or a "glob­al­ist." They call you a "neo­con" (or, to read some of the more anti-Semit­ic tweets, a "neo­co­hen") or a mem­ber of the "donor class." As someone said, "'Keep drink­ing wine and eat­ing brie in your New York pent­house.' Do Trump folk know whom they're sup­port­ing? Have they ever heard of Trump Tower? Do they real­ize I'm a magazine staffer? … Nev­er has there been a closer mar­riage of can­did­ate and core sup­port­ers. This in­cludes re­spect for the truth. If it's to Trump's ad­vant­age to im­ply that a rival's fath­er had a hand in the Kennedy as­sas­sin­a­tion, he will. If a Trump­ster needs, psy­cho­lo­gic­ally, to tell you you're for open bor­ders, or for Hil­lary—he will."