People
IN-HOUSE AD­VOC­ATE
Alethia Jack­son
In late 2009, when the White House and Re­pub­lic­an law­makers were at log­ger­heads over health care le­gis­la­tion, Alethia Jack­son ar­rived on Cap­it­ol Hill at 9 every morn­ing and left after 11 p.m.
She was not alone. "There was al­ways the same cast of char­ac­ters in the room."… It was like be­ing away at camp, al­though not a very fun camp."
At the time, Jack­son was vice pres­id­ent of fed­er­al af­fairs at Amer­ica's Health In­sur­ance Plans, a con­sor­ti­um of health in­sur­ance pro­viders with 1,300 mem­bers. While ne­go­ti­at­ing with the Obama ad­min­is­tra­tion, "I ex­per­i­enced a range of emo­tions," she re­calls. "At the start, when we were bring­ing ideas to the table, there was so much pos­sib­il­ity."… For any­one who worked on it, you gave a lot of your­self."
Earli­er this month, Jack­son was named dir­ect­or of fed­er­al gov­ern­ment re­la­tions at Wal­greens, where she will high­light the chain's "Take Care Clin­ics," which ad­min­is­ter primary care and "fill a lot of gaps in the ex­ist­ing health care space."
A nat­ive Brook­lyn­ite, Jack­son stud­ied Eng­lish lit­er­at­ure at New York's State Uni­versity at Al­bany. Later, while pur­su­ing a law de­gree at Syra­cuse Uni­versity, Jack­son traveled to Lon­don, Geneva, and Maastricht, in the Neth­er­lands, to study com­par­at­ive health law and policy. After gradu­at­ing, she moved to Wash­ing­ton, "sight un­seen."
The 37-year-old got her start at the Na­tion­al As­so­ci­ation of In­sur­ance Com­mis­sion­ers. She is a James Joyce buff, hav­ing read his ma­jor works dur­ing her col­lege days.
Chris­toph­er Snow Hop­kins
LOBBY SHOPS
Frank Lowen­stein
Frank Lowen­stein got his start in for­eign policy earli­er than most. At the age of 10, he ac­com­pan­ied his fath­er on a sum­mer trip to fight apartheid in South Africa. Lowen­stein speaks of Al­lard Lowen­stein, a one-term mem­ber of Con­gress from New York and a civil-rights act­iv­ist whose work has been cited by many pub­lic fig­ures.
He cred­its his dad with in­spir­ing his own ded­ic­a­tion to glob­al polit­ics. "I really saw apartheid up close and per­son­al," Lowen­stein says of the trip. "It really gave me a strong in­terest in for­eign policy — to try to do what we can as Amer­ic­ans to try to right some of the wrongs of the world — that stayed with me." Cur­rently, the young­er Lowen­stein serves as staff dir­ect­or for the Sen­ate For­eign Re­la­tions Com­mit­tee and as prin­cip­al for­eign-af­fairs ad­viser to Chair­man John Kerry, D-Mass.
But after an ex­tens­ive ca­reer in for­eign af­fairs, he will trans­ition to the private sec­tor this month; he joins the Podesta Group on Oct. 24. In his new po­s­i­tion as prin­cip­al, Lowen­stein will ad­vise cli­ents around the globe on polit­ic­al, cul­tur­al, and policy is­sues as part of the com­pany's in­ter­na­tion­al ex­pan­sion.
Lowen­stein, 44, got his start as the dir­ect­or of na­tion­al-se­cur­ity policy for the 2004 Kerry pres­id­en­tial cam­paign, where he co­ordin­ated teams of out­side policy ex­perts. He left polit­ics for a brief stint at a law firm in Bo­ston, but in 2005 he re­turned as a for­eign-policy ad­viser on Kerry's staff. In Janu­ary 2009, Lowen­stein took over as staff dir­ect­or.
Dur­ing the past dec­ade, Lowen­stein has been at the fore­front of some of the most chal­len­ging and sig­ni­fic­ant for­eign-af­fairs de­bates, in­clud­ing most re­cently the craft­ing of Sen­ate res­ol­u­tions on Egypt and Libya. In ad­di­tion to over­see­ing the Sen­ate con­firm­a­tion pro­cess for all of the ad­min­is­tra­tion's am­bas­sad­ors and seni­or of­fi­cials and serving as the com­mit­tee's prin­cip­al li­ais­on with for­eign em­bassies and am­bas­sad­ors in Wash­ing­ton, he has been a lead­er on U.S. policy for the Middle East, South Asia, and Africa.
Lowen­stein says he is most proud of his in­volve­ment in the rat­i­fic­a­tion of New START, a nuc­le­ar arms re­duc­tion agree­ment between the U.S. and the Rus­si­an Fed­er­a­tion, and his work in Afgh­anistan after the 2009 elec­tions, which were widely cri­ti­cized for low voter turnout, bal­lot stuff­ing, in­tim­id­a­tion, and oth­er elect­or­al fraud. Kerry and his staff were in­stru­ment­al in ur­ging Pres­id­ent Ham­id Kar­zai to fight cor­rup­tion in his Cab­in­et.
Lowen­stein re­calls walk­ing be­hind Kerry and Kar­zai around the palace grounds dur­ing the sen­at­or's five-day trip to Afgh­anistan after the elec­tion. He says it was an "un­be­liev­able ex­per­i­ence" to feel that he had "a front-row seat for his­tory."
Lowen­stein has enorm­ous re­spect for his long­time boss. "It's been an in­cred­ible ex­per­i­ence," he said of his ca­reer on Kerry's team. "He's really pas­sion­ate about for­eign policy, and he really works hard to get it right. He's a very ef­fect­ive dip­lo­mat, and he likes to roll up his sleeves and tackle the toughest prob­lems."
Now, Lowen­stein is look­ing for­ward to a new chal­lenge and in par­tic­u­lar to fig­ur­ing out how to ap­ply his for­eign-policy ex­per­i­ence to the private sec­tor. He be­lieves that, with an in­creas­ingly glob­al­ized eco­nomy, he can be in­stru­ment­al in help­ing the Podesta Group reach out to a grow­ing circle of mul­tina­tion­al cli­ents. "It's go­ing to be a big chal­lenge, but an ex­cit­ing one," Lowen­stein said. "I think I have the skills and back­ground to provide those ser­vices."
Lara Se­lig­man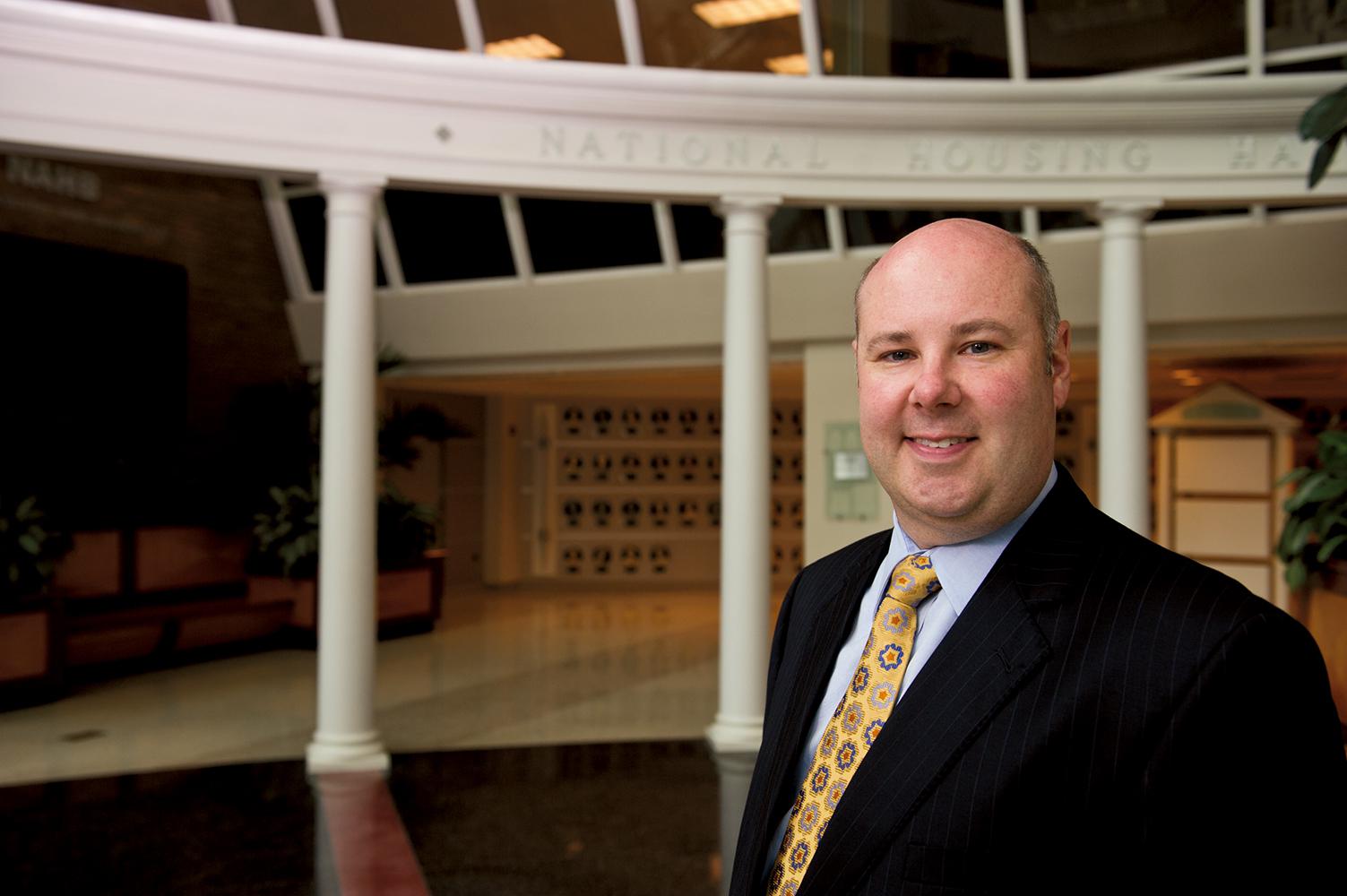 TRADE AS­SO­CI­ATIONS
James To­bin
As the hous­ing in­dustry goes, so goes the com­mon­weal.
"If you jump-start the hous­ing eco­nomy, you jump-start the na­tion­al eco­nomy," says James To­bin, re­cently in­stalled as chief lob­by­ist for the Na­tion­al As­so­ci­ation of Home Build­ers.
One way to re­in­vig­or­ate the eco­nomy, he ar­gues, is to "al­le­vi­ate some of the cred­it is­sues ours build­ers are fa­cing"…. What we're find­ing is that com­munity banks across the coun­try "… are get­ting pres­sure from their reg­u­lat­ors not to take part in good, prudent real-es­tate pro­jects. We need that to stop."… There's de­mand out there for hous­ing, but we need reg­u­lat­ors to get off banks' backs and let us make those loans."
Moreover, some of the pro­pos­als un­der con­sid­er­a­tion by law­makers have spooked po­ten­tial home­buy­ers. "There's a lot of con­sterna­tion among home­buy­ers right now about wheth­er or not this is the time to jump and buy a home. They're hear­ing a lot of mixed mes­sages from Wash­ing­ton. There are pro­pos­als out there to do away with Fan­nie Mae and Fred­die Mac, pro­pos­als to do away with or shrink the mort­gage-in­terest de­duc­tion, and pro­pos­als to es­tab­lish a 20 per­cent down pay­ment."
Hav­ing spent 13 years at NAHB, To­bin is well po­si­tioned to as­sess the as­so­ci­ation's chan­ging pri­or­it­ies. When he ar­rived in 1998, the most sa­li­ent is­sues were "smart growth," prop­erty rights, and pre­vent­ing "fed­er­al in­tru­sions in­to loc­al land use."
Since then, a dys­func­tion­al hous­ing-fin­ance sys­tem has emerged as the as­so­ci­ation's main con­cern. Even be­fore a rash of mort­gage fore­clos­ures crippled Fan­nie Mae and Fred­die Mac, "there were whiffs of mis­man­age­ment" at the gov­ern­ment-sponsored en­ter­prises, To­bin says.
The son of a pro­fes­sion­al pho­to­graph­er, To­bin grew up in Ox­ford, Conn. An ad­mit­ted "polit­ic­al junkie," he spent his fresh­man year at Amer­ic­an Uni­versity be­fore trans­fer­ring to the Uni­versity of Con­necti­c­ut. When To­bin re­turned to Wash­ing­ton in 1995, his first pay­ing job was as a pe­on for the Na­tion­al Re­pub­lic­an Con­gres­sion­al Com­mit­tee, mak­ing phone calls in the base­ment. After that, he waited tables at a pizzer­ia in the Old Town dis­trict of Al­ex­an­dria, Va.
To­bin's first "real job" was as a le­gis­lat­ive as­sist­ant for then-Rep. Gary Franks, R-Conn. When Franks was ous­ted by state le­gis­lat­or Jim Malo­ney in 1996, To­bin joined the staff of then-Rep. Frank Riggs, R-Cal­if., where he re­mained un­til Riggs's re­tire­ment in 1998. At that point, To­bin bolted to K Street. "I got tired of look­ing for a job every two years," he says.
The 40-year-old has two chil­dren, ages 4 and 2. His life out­side of work re­volves around ice-skat­ing les­sons, birth­day parties, and base­ball in the front yard.
"We try to keep them cor­ralled," To­bin says.
C.S.H.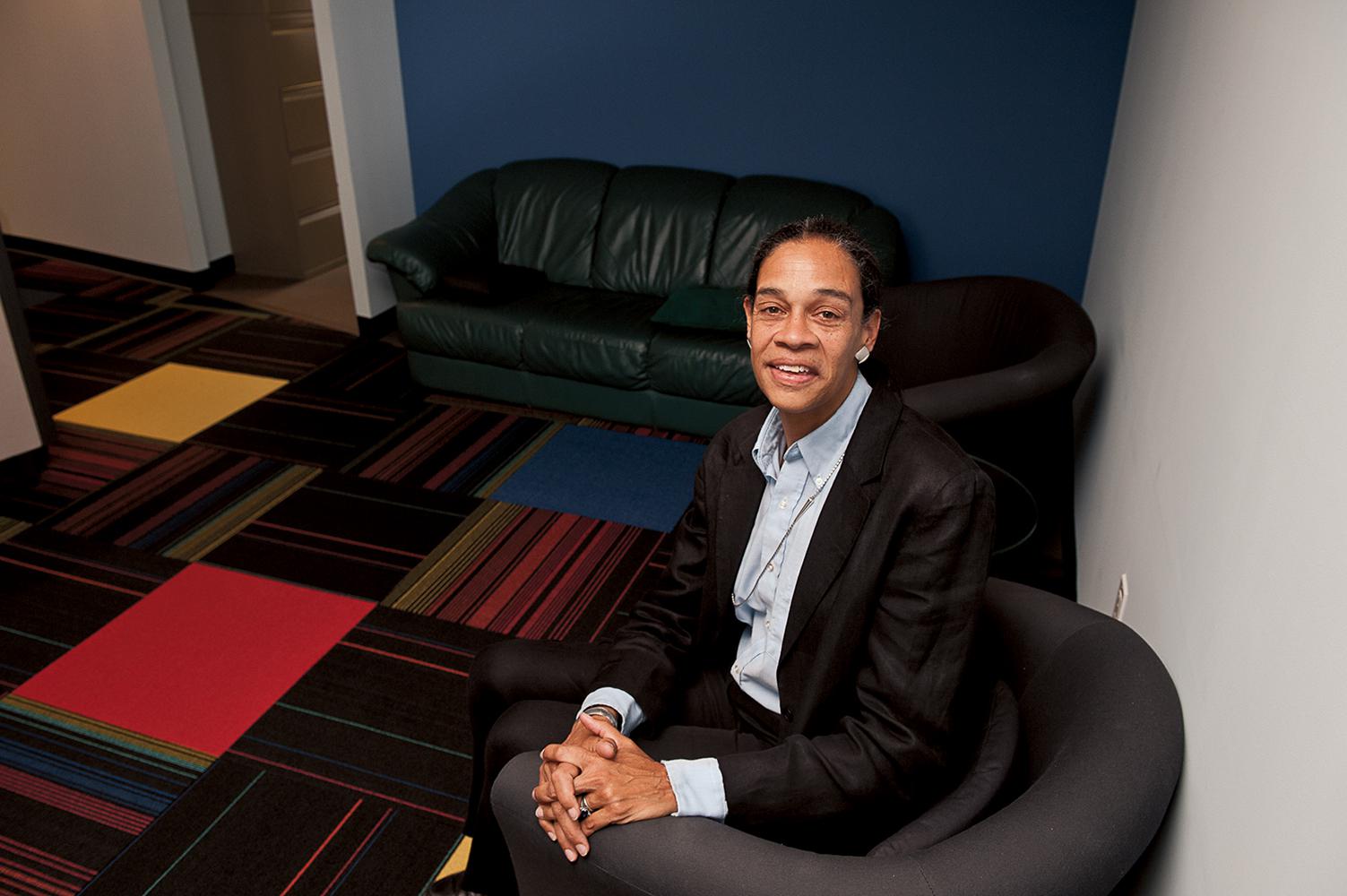 IN­TEREST GROUPS
Gail Leftwich Kit­ch
As the 2012 pres­id­en­tial elec­tion draws near­er, Gail Leftwich Kit­ch wants to get out the vote — par­tic­u­larly among demo­graph­ics that have tra­di­tion­ally been un­der­rep­res­en­ted.
Kit­ch joined the Voter Par­ti­cip­a­tion Cen­ter, formerly known as Wo­men's Voices, Wo­men Vote, as chief op­er­at­ing of­ficer last month. The group was launched in 2003 with the goal of in­creas­ing voter par­ti­cip­a­tion by un­mar­ried wo­men, a demo­graph­ic whose voter re­gis­tra­tion is much lower than that of mar­ried wo­men.
In 2008, the or­gan­iz­a­tion broadened its reach to in­clude oth­er groups that con­sti­tute the "rising Amer­ic­an elect­or­ate" — young people, minor­it­ies, and oth­ers who are un­der­rep­res­en­ted among voters. The group changed its name in 2011 to re­flect this new fo­cus.
She says the voter cen­ter likes to think of it­self as "a util­ity" for this new group of Amer­ic­an voters. The or­gan­iz­a­tion's out­reach ef­forts are mostly done by mail and in­clude send­ing the tar­get demo­graph­ics im­port­ant vot­ing in­form­a­tion and use­ful re­sources, such as ac­tu­al voter-re­gis­tra­tion forms.
Kit­ch brings an ex­tens­ive back­ground in man­age­ment and civic en­gage­ment to the group. She has a B.A. from Bryn Mawr Col­lege and a J.D. from the Uni­versity of Chica­go Law School. She has served as a chair­wo­man of the Mas­sachu­setts Found­a­tion for the Hu­man­it­ies, as a Rad­cliffe Col­lege pub­lic-policy fel­low, and as pres­id­ent of the Fed­er­a­tion of State Hu­man­it­ies Coun­cils, a na­tion­al mem­ber­ship or­gan­iz­a­tion of the state af­fil­i­ates of the Na­tion­al En­dow­ment for the Hu­man­it­ies. Most re­cently, Kit­ch was ex­ec­ut­ive dir­ect­or of By the People, a pro­ject that en­cour­ages pub­lic dis­cus­sion of policy is­sues.
Kit­ch be­lieves that she brings many per­son­al skills to the table at her new po­s­i­tion — fo­cus, dis­cip­line, am­bi­tion, and com­mit­ment fueled by con­fid­ence. By us­ing these skills and her ex­per­i­ence in man­aging people, she says she can help the group "con­tin­ue to move in­to a break­out vis­ion where we are seen as the or­gan­iz­a­tion that can provide re­search-based proven tools and tech­niques for max­im­iz­ing the broad­est pos­sible reach for the rising Amer­ic­an elect­or­ate."
Kit­ch plans to en­large the or­gan­iz­a­tion by us­ing in­nov­a­tion and new tech­no­logy. In par­tic­u­lar, she wants to use so­cial me­dia to "en­sure the broad­est pos­sible reach "… us­ing tools to meet [our tar­get mar­ket] where they are."
Already, the or­gan­iz­a­tion is mov­ing to­ward her goals. The group is about to launch a new, more com­pre­hens­ive web­site, which Kit­ch says will make the cen­ter's out­reach ef­forts more ef­fect­ive and ac­cess­ible.
L.S.