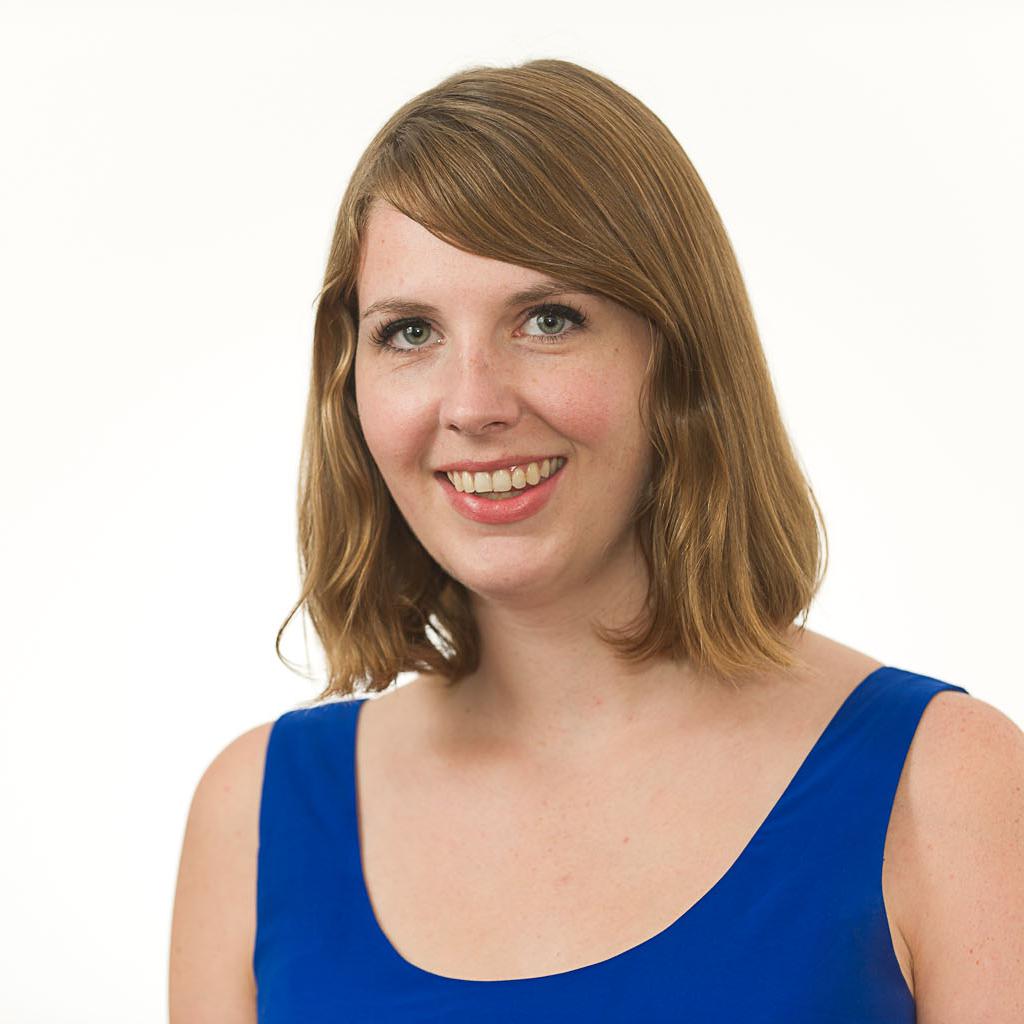 It is 1,582 pages of give and take — some might even dare to call it com­prom­ise — that provides at least a nine-month truce in the fierce fight­ing over the fed­er­al budget that has torn Con­gress asun­der for years.
Like the budget agree­ment that pre­ceded it, the om­ni­bus spend­ing bill for the re­mainder of fisc­al 2014 un­veiled Monday night by con­gres­sion­al ap­pro­pri­at­ors rep­res­ents a small deal that provides few changes and no ma­jor over­hauls to key pro­grams tar­geted by each party.
The le­gis­la­tion, which in­cludes all 12 of the usu­al ap­pro­pri­ations bills and will fund the gov­ern­ment through the end of Septem­ber, is ex­pec­ted to pass Con­gress this week, giv­ing law­makers little time to dig through the massive doc­u­ment.
House Ap­pro­pri­ations Com­mit­tee Chair­man Har­old Ro­gers de­scribed it Monday as a status-quo fund­ing bill, one that pre­vents an­oth­er gov­ern­ment shut­down while giv­ing Re­pub­lic­ans time to re­group and fo­cus on their pri­or­it­ies in the ap­pro­pri­ations pro­cess for the next fisc­al year.
"What I wanted to do was a be­nign bill, a bill that would fund the gov­ern­ment ad­equately, that would not have any earth-shak­ing changes. And I think that's what we have," Ro­gers said.
Des­pite Re­pub­lic­an pres­sures dur­ing the ne­go­ti­ations, the fi­nal om­ni­bus le­gis­la­tion does not make sweep­ing changes to the Af­ford­able Care Act. Though Re­pub­lic­ans did not get the cuts they wanted, neither did Demo­crats get fund­ing in­creases.
"There's noth­ing in the bill that knocks Obama­care," said Sen­ate Ap­pro­pri­ations Com­mit­tee Chair­wo­man Bar­bara Mikul­ski. "Obama­care lives an­oth­er day."
Still, Re­pub­lic­ans on Monday called the deal a vic­tory, not­ing that it main­tains status-quo spend­ing levels for the Af­ford­able Care Act; it elim­in­ates $10 mil­lion in fund­ing for the In­de­pend­ent Pay­ment Ad­vis­ory Board, set up in the new law to make bind­ing re­com­mend­a­tions to Con­gress for re­du­cing Medi­care costs be­gin­ning in fisc­al 2015; and it does not in­clude $700 mil­lion in funds for a pre­kinder­garten edu­ca­tion ini­ti­at­ive cham­pioned by Pres­id­ent Obama.
Over­all, the meas­ure cuts fund­ing for the de­part­ments of De­fense, Home­land Se­cur­ity, Trans­port­a­tion, and Hous­ing and Urb­an De­vel­op­ment; the le­gis­lat­ive branch; and the State De­part­ment and for­eign op­er­a­tions, put­ting their total budgets be­low the levels en­acted in fisc­al 2013 spend­ing al­loc­a­tions. Of those, De­fense was hard­est hit, los­ing $32.8 bil­lion from the pri­or fisc­al year.
All oth­er de­part­ments saw mod­est in­creases from fisc­al 2013 to fisc­al 2014.
And while the om­ni­bus makes a re­duc­tion in fund­ing for the le­gis­lat­ive branch over­all (from $4.28 bil­lion to $4.26 bil­lion), it ac­tu­ally in­creases the al­loc­a­tion for the House from the pre­vi­ous fisc­al year, while keep­ing level fund­ing for the Cap­it­ol Po­lice, which re­spon­ded to a car chase near the Cap­it­ol that ended in a fatal shoot­ing last year.
Ro­gers said he an­ti­cip­ates that con­ser­vat­ives will sup­port the meas­ure, giv­en its cuts in dis­cre­tion­ary spend­ing. "The over­all dis­cre­tion­ary num­ber is lower than it was when Obama took of­fice," he said. "So we've cut the dis­cre­tion­ary side of the budget now for four years run­ning, which is his­tor­ic. It has not been done since the Korean War."
House Ma­jor­ity Whip Kev­in Mc­Carthy echoed that sen­ti­ment. "It's $29 bil­lion less than what we even had in the Path to Prosper­ity," he said.
In a rare bi­par­tis­an vic­tory, the bill also re­verses con­tro­ver­sial pen­sion cuts for dis­abled vet­er­ans and provides a fix for cuts to sur­viv­ors' be­ne­fits, leav­ing pen­sion changes for oth­er re­tired vet­er­ans to a lar­ger over­haul that the Sen­ate Armed Ser­vices Com­mit­tee and oth­ers will take up later this year. Ro­gers said Monday that he was con­fid­ent those changes would in­spire even some of his most skep­tic­al col­leagues to sup­port the over­all om­ni­bus. "I think a lot of mem­bers will fo­cus on that," he said.
Ro­gers ad­ded that he is hope­ful that the om­ni­bus will garner the over­whelm­ing sup­port of his col­leagues on both sides of the aisle, much as the budget deal did in Decem­ber. A vote on the om­ni­bus is ex­pec­ted in the House on Wed­nes­day, with a clo­ture vote in the Sen­ate likely on Fri­day. Fi­nal pas­sage could come as late as Sat­urday even­ing.
"We hope it will get a strong vote," Mikul­ski said. "The fact is that this is a strong, bi­par­tis­an bill and it is a bicam­er­al bill."
The House is ex­pec­ted to vote Tues­day on a con­tinu­ing res­ol­u­tion to give Con­gress the time it needs for fi­nal pas­sage of the om­ni­bus. Un­der cur­rent law, the fund­ing mech­an­ism keep­ing the gov­ern­ment's doors open will ex­pire Wed­nes­day at mid­night. The CR, which is ex­pec­ted to pass both cham­bers, will move that dead­line back to Sat­urday at mid­night, giv­ing the Sen­ate time to pass the om­ni­bus.
Sen. Jeff Ses­sions of Alabama, the top Re­pub­lic­an on the Budget Com­mit­tee, who op­posed the Mur­ray-Ry­an budget in Decem­ber, was skep­tic­al of the om­ni­bus, but he sug­ges­ted Sen­ate Re­pub­lic­ans wouldn't de­rail the meas­ure now.
"We're not go­ing to stop the pro­cess mi­dyear," he said.
While Ses­sions be­lieves the bill's pas­sage all but fore­closes the pos­sib­il­ity of an­oth­er shut­down — "that seemed to settle that," he said — he had re­ser­va­tions about the ap­pro­pri­ations pro­cess, spe­cific­ally what he cast as the de­cline of reg­u­lar or­der.
Since the le­gis­la­tion in­cludes all 12 fund­ing bills, Con­gress will not have to pass any more con­tinu­ing res­ol­u­tions for gov­ern­ment agen­cies or de­part­ments this year.
The bill sets fund­ing for gov­ern­ment agen­cies through the re­mainder of fisc­al 2014, which ends Sept. 30, at $1.012 tril­lion. Each fed­er­al agency will now have to sub­tract its spend­ing since Oct. 1 from its top-line spend­ing level be­fore al­loc­at­ing the re­main­ing re­sources.
The om­ni­bus le­gis­la­tion is the res­ult of a month's ne­go­ti­ations between Ro­gers, Mikul­ski, and their sub­com­mit­tee chairs, far less time than is typ­ic­al for de­vel­op­ment of a spend­ing bill of this kind. Con­ser­vat­ive groups are already rail­ing against ap­pro­pri­at­ors for rush­ing the bill through, but Ro­gers and Mikul­ski said Monday that they were pleased with what they were able to ac­com­plish in such a short time frame.
"Sen­at­or Mikul­ski was a great part­ner to work with," Ro­gers said. "We had long, la­bor­i­ous ne­go­ti­ations, of course. But I am pleased with the res­ult."
The two were still en­gaged in a tug-of-war as late as Sunday even­ing, Mikul­ski ad­ded. "We worked last night up un­til about 7 o'clock. You know, we were done be­fore Down­ton Ab­bey," she said.
Billy House and Mi­chael Cata­lini con­trib­uted
COR­REC­TION: An earli­er ver­sion of this art­icle in­cor­rectly said the om­ni­bus bill would elim­in­ate $10 bil­lion in fund­ing for the In­de­pend­ent Pay­ment Ad­vis­ory Board; in fact, the cut would be $10 mil­lion.
What We're Following See More »
"PROFOUNDLY DANGEROUS"
Clinton Rips Into Trump
2 hours ago
THE DETAILS
Just a day after Donald Trump called her a bigot, Hillary Clinton delivered a scathing speech tying Trump to the KKK and so-called "alt-right." This new frontier of debate between the two candidates has emerged at a time when Trump has been seeking to appeal to minority voters, among whom he has struggled to garner support. Calling him "profoundly dangerous," Clinton didn't hold back on her criticisms of Trump. "He is taking hate groups mainstream and helping a radical fringe take over the Republican Party," Clinton said.
SEVEN-POINT LEAD IN A FOUR-WAY
Quinnipiac Has Clinton Over 50%
5 hours ago
THE LATEST
Hillary Clinton leads Donald Trump 51%-41% in a new Quinnipiac poll released today. Her lead shrinks to seven points when the third-party candidates are included. In that scenario, she leads 45%-38%, with Gary Johnson pulling 10% and Jill Stein at 4%.
PROCEDURES NOT FOLLOWED
Trump Not on Ballot in Minnesota
7 hours ago
MIGHT STILL ACCEPT FOREIGN AND CORPORATE MONEY
Chelsea to Stay on Board of Clinton Foundation
7 hours ago
THE LATEST
Is the Clinton family backtracking on some of its promises to insulate the White House from the Clinton Foundation? Opposition researchers will certainly try to portray it that way. A foundation spokesman said yesterday that Chelsea Clinton will stay on its board, and that the "foundation's largest project, the Clinton Health Access Initiative, might continue to accept foreign government and corporate funding."
INTERCEPT IN MIDDLE EAST
Navy Calls Iranian Ships' Actions Dangerous, Unprofessional
9 hours ago
THE LATEST
"Four Iranian ships made reckless maneuvers close to a U.S. warship this week, the Pentagon said Thursday, in an incident that officials said could have led to dangerous escalation." The four Iranian vessels engaged in a "high-speed intercept" of a U.S. destroyer in the Strait of Hormuz. A Navy spokesman said the Iranina actions "created a dangerous, harassing situation that could have led to further escalation including additional defensive measures" by the destroyer.