Jan. 13, 2014, 11:50 a.m.
The pipeline of stu­dents who will be to­mor­row's tech lead­ers is alarm­ingly vanilla.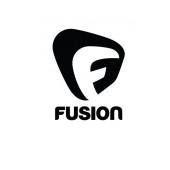 Ac­cord­ing to a new ana­lys­is of test-takers, not a single girl, Afric­an-Amer­ic­an or His­pan­ic stu­dent took the com­puter sci­ence Ad­vanced Place­ment test in Mis­sis­sippi or Montana last year. More than a third of the pop­u­la­tion in Mis­sis­sippi is black.
In oth­er words, a hugely dis­pro­por­tion­ate bunch of white guys took the test.
The lack of di­versity is dis­con­cert­ing be­cause com­puter sci­ence is an in­dustry hurt­ing for qual­i­fied work­ers. That's not to say that a stu­dent must take AP com­puter sci­ence to pur­sue a com­puter sci­ence ca­reer, but it's an in­dic­at­or of which young people have a de­gree of fa­mili­ar­ity with the field. Tech com­pan­ies have long lamen­ted that they've had to look out­side the do­mest­ic pool of stu­dents to find em­ploy­ees. En­cour­aging largely un­tapped demo­graph­ics — girls, Afric­an-Amer­ic­ans and His­pan­ics — in high school to enter the field would only help.
But that's not hap­pen­ing, at least suc­cess­fully, right now.
There are 11 states where not a single Afric­an-Amer­ic­an took the test, and eight states where no His­pan­ics sat for the ex­am.
We're not talk­ing here about people who passed or didn't pass, either. We're talk­ing about people who simply took the test, which means Afric­an-Amer­ic­ans, His­pan­ics and girls aren't en­rolling in AP com­puter sci­ence classes in the first place.
Of the ap­prox­im­ately 30,000 stu­dents who took the ex­am in 2013, only around 20 per­cent were fe­male, ac­cord­ing to the ana­lys­is, and a tiny 3 per­cent were Afric­an-Amer­ic­an. Just 8 per­cent were His­pan­ic.
One reas­on there are so few stu­dents en­rolling in the class and tak­ing the test is that AP com­puter sci­ence courses are more com­mon in sub­urb­an and private schools, Bar­bara Eric­son, a seni­or re­search sci­ent­ist with Geor­gia Tech who com­piled the data, told the blog Edu­ca­tion Week, and those schools tend to be less di­verse than urb­an and pub­lic schools.
An­oth­er po­ten­tial reas­on is that there are so few wo­men, Afric­an-Amer­ic­an and His­pan­ic in­struct­ors teach­ing com­puter sci­ence and so few work­ing in the com­puter sci­ence field. Stu­dents are more likely to pur­sue a course of study if they have ment­ors with sim­il­ar back­grounds to emu­late.
Col­lege Board, which over­sees the AP tests, has made di­versity a pri­or­ity in re­cent months, but clearly, there's still a long way to go. And di­ver­si­fy­ing the pool of stu­dents tak­ing the ex­am will re­quire more than a push from Col­lege Board. Fam­il­ies, schools and com­munity or­gan­iz­a­tions will also play a cru­cial role in en­cour­aging and guid­ing more girls and minor­ity stu­dents to­ward com­puter sci­ence.
This art­icle is pub­lished with per­mis­sion from Fu­sion, a TV and di­git­al net­work that cham­pi­ons a smart, di­verse and in­clus­ive Amer­ica. Fu­sion is a part­ner of Na­tion­al Journ­al and The Next Amer­ica. Fol­low the au­thor on Twit­ter: @Emily_­DeR­uy