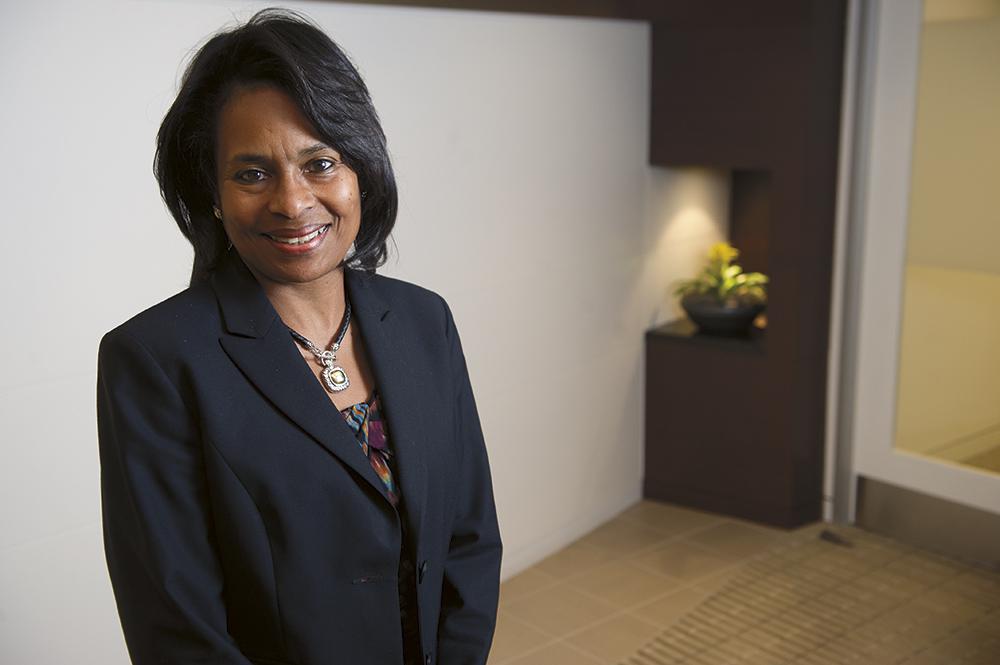 De'Ana Dow has brought her reg­u­lat­ory ex­pert­ise from Ogilvy Gov­ern­ment Re­la­tions to Cap­it­ol Coun­sel, where she now serves as gen­er­al coun­sel. Dow an­ti­cip­ates that her 22-year ca­reer at the Com­mod­ity Fu­tures Trad­ing Com­mis­sion will give her new cli­ents in­sight in­to the com­mis­sion's in­ner work­ings. "It was an ideal train­ing ground for de­vel­op­ing an ex­pert­ise in a really eso­ter­ic part of the law," she says.
Be­fore serving as Ogilvy's seni­or vice pres­id­ent, Dow was CME Group's man­aging dir­ect­or for gov­ern­ment af­fairs and worked on the Dodd-Frank le­gis­la­tion as it pro­gressed through Con­gress. "Be­cause I was act­ively en­gaged in the ne­go­ti­ations and the nu­mer­ous ver­sions of that bill as it was go­ing through the pro­cess, I have a strong fa­mili­ar­ity with it," Dow says.
With such a long his­tory in the field, she is con­fid­ent of what she can bring to her cli­ents, in­clud­ing a broad un­der­stand­ing of Dodd-Frank. Dow says she is cer­tain that the fin­an­cial-re­form law will be amended. "Whenev­er you reg­u­late in re­sponse to a prob­lem or a mar­ket fail­ure, you tend to over­step," she says. "And of­ten­times what you see is, it gets pulled back when people real­ize it did go too far." Dow, 56, also served as seni­or vice pres­id­ent and chief le­gis­lat­ive coun­sel at the New York Mer­cant­ile Ex­change and was as­so­ci­ate vice pres­id­ent and coun­sel at what is now the Fin­an­cial In­dustry Reg­u­lat­ory Au­thor­ity. She star­ted with Cap­it­ol Coun­sel in Au­gust.
Bri­anna Mc­Clane
LOBBY SHOPS
Mike Hogan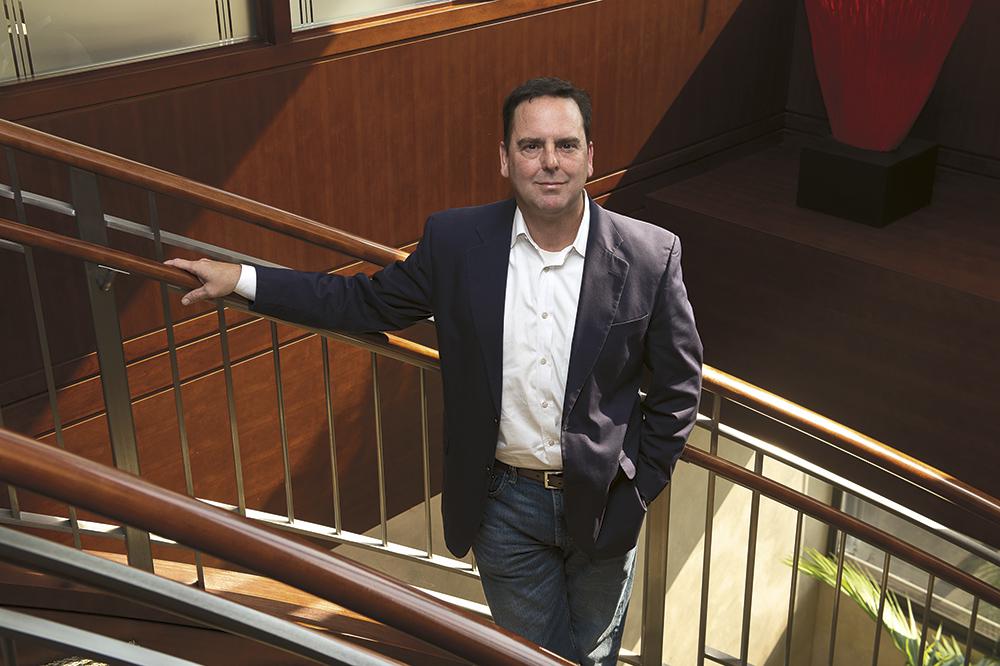 Mike Hogan, a former deputy chief of staff for Sen. Ben Nel­son, D-Neb., has joined Blank Rome Gov­ern­ment Re­la­tions. Most re­cently a seni­or vice pres­id­ent at Ogilvy Gov­ern­ment Re­la­tions, he brings with him a num­ber of cli­ents, in­clud­ing As­sur­ant, the Ad­vanced Med­ic­al Tech­no­logy As­so­ci­ation, and the Con­sumer Health­care Products As­so­ci­ation.
Hogan's de­par­ture from Ogilvy comes on the heels of a ma­jor re­or­gan­iz­a­tion at the lobby shop, which earned just un­der $20 mil­lion in lob­by­ing fees last year. Over the course of two days in June, CEO Drew Malo­ney, Chair­man Wayne Ber­man, and Seni­or Vice Pres­id­ents John O'Neill and Elena Tomp­kins all left Ogilvy.
Hogan was born and raised in Wash­ing­ton, the son of a law­yer for NASA. (His fath­er, who con­siders him­self "re­tired," is now a state le­gis­lat­or in Nevada.) He went on to ma­jor in polit­ic­al sci­ence and Rus­si­an at James Madis­on Uni­versity, dur­ing which time he stud­ied abroad in Mo­scow. His fas­cin­a­tion with the So­viet men­ace was "really a func­tion of the times," he says. "The Cold War was in full swing."
As an up­per­class­man, Hogan toured the East Coast with the Shuffle, a rock/reg­gae/folk fu­sion band. Among the group's par­tis­ans was Mike Lynch, one of the sax­o­phon­ist's room­mates and now chief of staff for Sen. Chuck Schu­mer, D-N.Y. The Shuffle was not a luc­rat­ive en­ter­prise. "We had a horn sec­tion in the band, which brought the num­ber of people to sev­en," Hogan re­calls. "And when you've got a bar tab and only get paid a hun­dred dol­lars a night "… we were very poor."
Apart from pluck­ing a bass gui­tar, Hogan settled dis­putes between cred­it-card hold­ers and mer­chants for a loc­al bank — his first job. "So of­ten I found my­self say­ing, "˜Well, the Fair Cred­it Billing Act of 1974 says so-and-so.'"… I kind of real­ized that it all comes back to law and le­gis­la­tion."
Hogan then spent six years run­ning the Amer­ic­an Chiro­pract­ic As­so­ci­ation's polit­ic­al and le­gis­lat­ive shop, after which he was hired by then-Rep. Peter Deutsch, D-Fla., as his le­gis­lat­ive dir­ect­or. At one point, Hogan ran one of the law­maker's reelec­tion cam­paigns out of his own apart­ment — "which was in­ter­est­ing," he says, coyly.
After a stop at the Demo­crat­ic Con­gres­sion­al Cam­paign Com­mit­tee, Hogan spent eight years at the Amer­ic­an Health Care As­so­ci­ation. From there, he was re­cruited by the So­ci­ety of Thoracic Sur­geons to open the group's Wash­ing­ton of­fice. At that stage in his ca­reer, Hogan had been "pi­geon­holed as a health care per­son," he says, and he gladly ac­cep­ted an of­fer from Nel­son to run the law­maker's Wash­ing­ton of­fice. The year was 2008, and gas prices were inch­ing to­ward $5 a gal­lon, prompt­ing pres­id­en­tial hope­ful Hil­lary Rod­ham Clin­ton to pro­pose a gas-tax hol­i­day. "I thought gas prices were go­ing to be the big is­sue," mar­vels Hogan. "And then the fin­an­cial col­lapse happened, and gas prices didn't seem like such a big deal any­more!"
At one time, the 47-year-old traf­ficked in snick­er­poodles and ginger­bread mail­men. In 2000, he and his wife opened Dogma, a dog bakery in Ar­ling­ton, Va. They were in the van­guard of can­ine pa­tis­ser­ie. "Nobody had heard of a dog bakery then, and we were laughed at by many loan of­ficers," Hogan says.
Chris­toph­er Snow Hop­kins
TRAD AS­SO­CI­ATIONS
Jonath­an Ad­el­stein
Like Mike Hogan, Jonath­an Ad­el­stein is a clandes­tine rock mu­si­cian. A few years ago, the former com­mis­sion­er at the Fed­er­al Com­mu­nic­a­tions Com­mis­sion was per­form­ing along­side Steve Crop­per, of Book­er T. & the M.G.'s, when, "Boom! The whole amp blew!" Ad­el­stein re­calls. From be­hind a cur­tain of smoke, Ad­el­stein bought time with an im­promptu har­mon­ica solo while Crop­per hooked up a new amp.
On Sept. 17 — ex­actly 25 years after his first day on Cap­it­ol Hill — Ad­el­stein suc­ceeded Mi­chael T.N. Fitch as pres­id­ent and CEO of the Wire­less In­fra­struc­ture As­so­ci­ation. The United States is hurt­ling to­ward a "wire­less-data crunch," Ad­el­stein cau­tions, thanks to the glut­tony of smart­phone users. "The data de­mand will sur­pass the ex­ist­ing ca­pa­city in the near fu­ture — the only ques­tion is where and when."
A nat­ive of Rap­id City, S.D., Ad­el­stein is des­cen­ded from build­ers. His grand­fath­er star­ted a con­struc­tion com­pany in 1925, and, along with Ad­el­stein's fath­er, he helped build the in­ter­state-high­way sys­tem. Ad­el­stein re­gards him­self as "down to earth," which made for a rude trans­ition when he en­rolled at Phil­lips Academy in An­dover, Mass. "I was the only kid from South Dakota," he says, "and it was very much a cul­ture shock. It opened my eyes to the world around me."
As an un­der­gradu­ate at Stan­ford Uni­versity, Ad­el­stein stud­ied polit­ic­al sci­ence but found that "the most co­gent ana­lyses were al­ways rooted in his­tory," he says. "I think "˜polit­ic­al sci­ence' is a bit of a mis­nomer: How can it be a sci­ence when his­tor­i­ans can't even agree on events that have already oc­curred?"
After stay­ing on in Pa­lo Alto to earn a mas­ter's de­gree in his­tory, Ad­el­stein en­rolled in a joint mas­ter's of pub­lic policy de­gree/law de­gree pro­gram at Har­vard Uni­versity. Shortly after ar­riv­ing, however, he heard the siren song of Wash­ing­ton and dropped out to in­tern for Sen. Richard Shelby of Alabama, then a Demo­crat. (Shelby is now a Re­pub­lic­an.) After that, he was well on his way, as­cend­ing the Cap­it­ol Hill hier­archy and serving as an FCC com­mis­sion­er from 2002 to 2009. Ad­el­stein, 50, was most re­cently ad­min­is­trat­or of the Ag­ri­cul­ture De­part­ment's Rur­al Util­it­ies Ser­vice.
C.S.H.
IM­AGE-MAKERS
Ben Fin­zel
Ben Fin­zel, most re­cently a seni­or vice pres­id­ent at Wid­mey­er Com­mu­nic­a­tions, has been re­cruited to Wag­gen­er Ed­strom World­wide to lead the Seattle-based firm's pub­lic-af­fairs prac­tice. A glob­al en­tity with 800 em­ploy­ees, Wag­gen­er Ed­strom is vy­ing for a great­er mar­ket share in Wash­ing­ton. "I don't think we are quite as well-known in this mar­ket­place as I think we should be," Fin­zel says, "but I see this as an op­por­tun­ity to break through."
In­di­gen­ous to the area, Fin­zel moved from Ar­ling­ton, Va., to Hou­s­ton when he was a fresh­man in high school. "I had the re­verse of what a lot of folks have, where you come from [a re­mote area] to Wash­ing­ton"…. For me, it was com­ing from Wash­ing­ton to Hou­s­ton and then Lub­bock, Texas, that broadened my ex­per­i­ence"…. It gave me a lot of use­ful per­spect­ive, which I'm re­cog­niz­ing as I get older."
Fin­zel at­ten­ded Texas Tech Uni­versity, but in the fall of 1988 he stepped out to work at the Na­tion­al Archives, a move de­signed to "make sure that I really did want to come back to D.C. after col­lege," he says. Sure enough, Fin­zel re­turned to Wash­ing­ton in 1990, go­ing door-to-door on Cap­it­ol Hill. "I de­vised a whole sys­tem on yel­low leg­al pads, group­ing mem­bers of Con­gress [ac­cord­ing to] which states I had lived in, which com­mit­tees I was in­ter­ested in, et cet­era"…. I marched through the list, and be­lieve it or not, that's how I got in­ter­views."
After three years as press sec­ret­ary for then-Rep. Tim Valentine, D-N.C., Fin­zel served un­der then-Rep. Bill Richard­son, D-N.M., as his le­gis­lat­ive dir­ect­or. In 1995, Fin­zel left Cap­it­ol Hill to be an ac­count su­per­visor at Edel­man but promptly re­turned to pub­lic ser­vice as a pres­id­en­tial ap­pointee un­der then-Sec­ret­ary Richard­son at the En­ergy De­part­ment. From 2000 to 2009, he worked in the pub­lic-af­fairs group at Fleish­man-Hil­lard.
The 45-year-old has two vices: mu­sic and travel.
C.S.H.
TRADE AS­SO­CI­ATIONS
Andy Fish­burn
fish­burn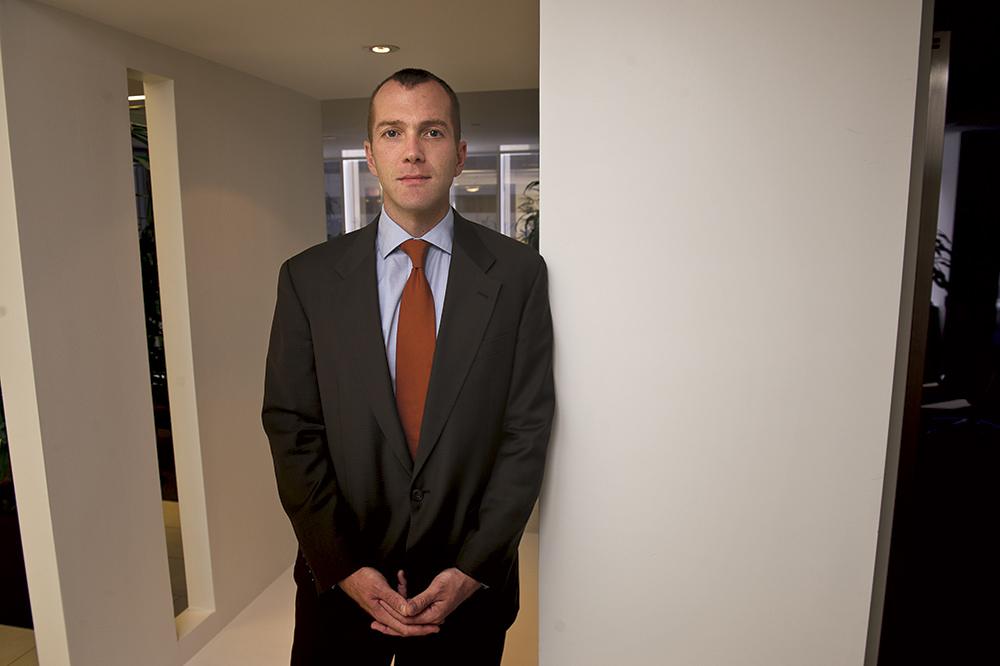 Most people don't con­tem­plate the needs of the equip­ment leas­ing and fin­an­cing mar­ket. Most people have nev­er even con­sidered that such a mar­ket ex­ists. As the new vice pres­id­ent of fed­er­al-gov­ern­ment re­la­tions for the Equip­ment Leas­ing and Fin­ance As­so­ci­ation, it's Andy Fish­burn's job to not only con­sider the needs of the sec­tor but to also bring those needs to the at­ten­tion of Con­gress and the ex­ec­ut­ive branch.
What ex­actly is ELFA? The as­so­ci­ation works with com­pan­ies that lease equip­ment to busi­nesses or provides the fin­an­cing. "Most busi­nesses lease or fin­ance something that they are us­ing to make their product, wheth­er it be a tele­phone sys­tem or a pizza oven for a res­taur­ant," he says. "It al­lows com­pan­ies to fo­cus on their core busi­ness rather than be­ing in the busi­ness of buy­ing equip­ment."
Fish­burn, 37, got his start in D.C. at the U.S. Mint after gradu­at­ing with a mas­ter's of pub­lic af­fairs from In­di­ana Uni­versity. He served as a pres­id­en­tial man­age­ment in­tern, now a fel­low­ship pro­gram, from 1998 to 2000. "You got to work on something where you could see the fin­ished product at the end of the day and you didn't just feel like you were run­ning on the tread­mill," he says. Fish­burn en­joyed work­ing on le­gis­la­tion that res­ul­ted in a product that could be touched and spent. For him, the fin­ished product that res­ul­ted from his work, and that he could hold in his hand, was the dol­lar coin im­prin­ted with Sacagawea's face.
He joined the Treas­ury De­part­ment in 2000, where he rose to the post of deputy as­sist­ant sec­ret­ary for ap­pro­pri­ations and man­age­ment. After work­ing on the ter­ror­ism fin­ance and in­tel­li­gence port­fo­lio with Treas­ury, he moved to the Fin­an­cial Crimes En­force­ment Net­work in 2007 as chief of staff. He spent two and a half years there and was then as­signed to work on the tax staff for the Sen­ate Fin­ance Com­mit­tee un­der Max Baucus, D-Mont. Fish­burn re­turned to the Mint in 2011 as dir­ect­or of le­gis­lat­ive and inter­gov­ern­ment­al af­fairs.
Now he's go­ing to fight for the as­so­ci­ation's cli­ents' in­terests dur­ing tax re­form and the ap­proach­ing fisc­al cliff. Al­though the in­dustry is not well-known, sev­er­al of the as­so­ci­ation's mem­bers are bet­ter re­cog­nized. ELFA works with the cap­tive fin­ance arms of man­u­fac­tur­ing com­pan­ies, in­clud­ing John Deere; fin­an­cial in­sti­tu­tions that provide leas­ing and fin­an­cing, such as Bank of Amer­ica; and in­de­pend­ent in­di­vidu­als, such as those who buy products like back­hoes to lease. From oil rigs to bull­dozers, Fish­burn is pre­pared to help the as­so­ci­ation's mem­bers con­tin­ue their role of provid­ing products to busi­nesses. "We're an en­a­bler of busi­nesses to man­age their cash flow, to man­age their bal­ance sheet in a way that al­lows them to make de­cisions that make the best sense from a fin­an­cial stand­point so they can suc­ceed every day," Fish­burn says. "If they can't ac­quire the equip­ment they need, they can't make their products, they can't ser­vice their cus­tom­ers, and they can't suc­ceed."
B.M.
IN­TEREST GROUPS
Dav­id Hoff
As the new vice pres­id­ent for com­mu­nic­a­tions and mar­ket­ing of the Na­tion­al Al­li­ance for Pub­lic Charter Schools, Dav­id Hoff will work to shape pub­lic opin­ion about the schools.
"People think of them as private schools, but they are truly pub­lic schools," he says. "Like pub­lic schools, they take pub­lic money and they are ac­count­able for res­ults."
Hoff, 48, entered the edu­ca­tion field after a 20-year ca­reer in journ­al­ism. He wrote for com­munity news­pa­pers be­fore spend­ing five years work­ing on the news­let­ter Edu­ca­tion Daily. From there, he moved to Edu­ca­tion Week, where he re­por­ted for 12 years. Hoff doesn't en­vi­sion re­turn­ing to journ­al­ism, but he says he en­joyed hav­ing journ­al­ists as col­leagues. "Not only are they good storytellers but they like to hear good stor­ies too," he says. "There's some ca­marader­ie about journ­al­ism that I miss."
Most re­cently, Hoff comes from the Edu­ca­tion De­part­ment, where he gained more than three years of ex­per­i­ence as deputy as­sist­ant sec­ret­ary for com­mu­nic­a­tion de­vel­op­ment. "It was a great time. I really couldn't ima­gine a bet­ter job to have left journ­al­ism for," he says. "It was a chance to do really big things and be a part of great team." Hoff says it was an hon­or to be a part of the group that worked on col­lege af­ford­ab­il­ity and pre­vent­ing teach­er lay­offs. While at the Edu­ca­tion De­part­ment, he strove to con­nect the de­part­ment to the pub­lic via so­cial me­dia. Through Face­book, Twit­ter, and blog­ging, Hoff was able to bring the de­part­ment to the people to al­low for dir­ec­tion com­mu­nic­a­tion and en­gage­ment. He says that in­tro­du­cing the Edu­ca­tion De­part­ment to the so­cial-me­dia world was one of his fa­vor­ite tasks to tackle.
These so­cial-me­dia skills likely will carry over to the al­li­ance, where he will work to not only serve as a voice to the gov­ern­ment but to also edu­cate the pub­lic on charter schools. Hoff's two sons, 15 and 12, at­tend tra­di­tion­al pub­lic school in Ar­ling­ton County, Va. He notes that charter schools have met with a lot of res­ist­ance in that state. It is his job to help places such as Ar­ling­ton un­der­stand that charter schools are grass­roots-based, ad­min­istered by people who are out­side of the tra­di­tion­al sys­tem. "These are great in­nov­at­ive schools that are ac­count­able to the pub­lic," he says. Charter schools are sim­il­ar to pub­lic schools in that they use pub­lic funds but they can be shut down if they aren't work­ing.
Hoff will be fo­cus­ing on im­prov­ing state laws to al­low for growth and ac­count­ab­il­ity of charter schools, as well as work­ing at the fed­er­al level to sup­port the schools' growth. "The pur­pose of edu­ca­tion is get­ting every child ready for col­lege and/or a ca­reer. That's something that I think charters have done a great job of, both ex­press­ing the value and find­ing ways to do it," he says.
Hoff star­ted at the al­li­ance on Oct. 9.
B.M.
This art­icle ori­gin­ally ap­peared in print as "People."