Add to Briefcase
Oct. 25, 2012, 11 a.m.
IN­TEREST GROUPS
Cher­ae Bish­op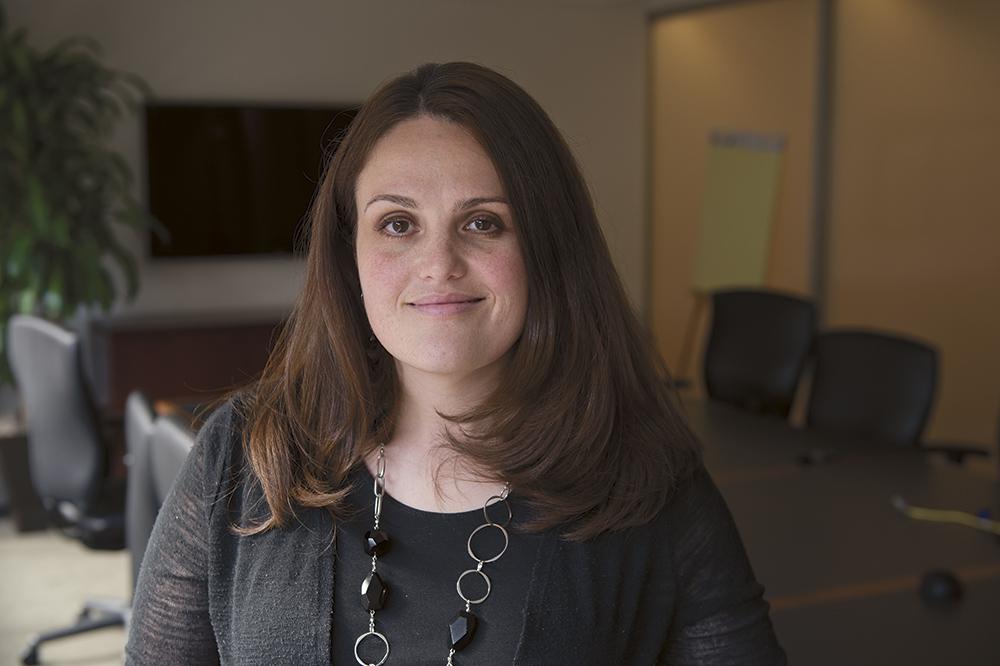 Cher­ae Bish­op is mak­ing her way up the ranks at the Amer­ic­an Red Cross. She joined the or­gan­iz­a­tion in 2008 as seni­or dir­ect­or of le­gis­lat­ive af­fairs, was pro­moted last year to vice pres­id­ent of le­gis­lat­ive af­fairs and pub­lic policy, and this month be­came the seni­or vice pres­id­ent for gov­ern­ment re­la­tions. "I really do be­lieve in the need to give back," she says. "It's not some tagline; it's who I am as a per­son."
In her new po­s­i­tion, Bish­op hopes to cre­ate a loc­al con­nec­tion between mem­bers of Con­gress and the Red Cross by in­tro­du­cing state-level lead­ers of the as­so­ci­ation to mem­bers. Bish­op, 46, came to the Red Cross from Vo­lun­teers of Amer­ica, where she was vice pres­id­ent of le­gis­lat­ive af­fairs and pub­lic policy. Be­fore that, she was at Al­tria Cor­por­ate Ser­vices as man­ager of con­stitu­ency re­la­tions. The Con­necti­c­ut nat­ive said that the move from the cor­por­ate sec­tor to the non­profit world was an easy choice. She con­tem­plated pur­su­ing civil law while at­tend­ing Amer­ic­an Uni­versity's Wash­ing­ton Col­lege of Law but de­cided that pub­lic policy was an­oth­er way to serve oth­ers. Bish­op tries to ap­ply the know­ledge she gained in the cor­por­ate world to help people. "It's all about ser­vice," she says.
One such ser­vice op­por­tun­ity is Hol­i­day Mail for Her­oes. Bish­op en­cour­ages mem­bers and con­gres­sion­al staff to sign hol­i­day cards at the Red Cross event on Nov. 28 and 29 to send to mil­it­ary per­son­nel and their fam­ily mem­bers.
Bri­anna Mc­Clane
IN THE TANKS
Carie Lemack
Carie Lemack was 26 when Amer­ic­an Air­lines Flight 11 struck the North Tower of the World Trade Cen­ter, which dis­solved in­to a column of smoke and fire. Eighty-one pas­sen­gers and 11 crew were aboard — in­clud­ing her moth­er, Judy Larocque.
"This is my life now," says the new dir­ect­or of the Bi­par­tis­an Policy Cen­ter's Home­land Se­cur­ity Pro­ject. "If you had told me 11 years and two-and-a-half months ago that I'd be do­ing this, I would nev­er have be­lieved it. But my mom al­ways said that she nev­er knew ex­actly what I'd be do­ing, but it'd al­ways be something very in­ter­est­ing and non­tra­di­tion­al. And my mom has proven her­self right, over and over again."
Since 9/11, Lemack has lever­aged her mor­al au­thor­ity as the fam­ily mem­ber of a vic­tim to present a more nu­anced por­trait of Is­lam­ist ter­ror­ism. In the Academy Award-nom­in­ated Killing in the Name, which she pro­duced, the per­pet­rat­or of a shock­ing ter­ror­ist act is por­trayed as a be­nighted youth, not a wan­ton mur­der­er. The thrust of the doc­u­ment­ary is that Is­lam­ist ter­ror­ism kills far more Muslims than it does West­ern­ers.
Lemack says that the pur­pose of the Home­land Se­cur­ity Pro­ject is to an­ti­cip­ate the next 9/11. Led by former New Jer­sey Gov. Tom Kean, a Re­pub­lic­an, and former Rep. Lee H. Hamilton, D-Ind. — who co­chaired the 9/11 com­mis­sion — the pro­ject is well po­si­tioned to lead a con­ver­sa­tion on an is­sue freighted with leg­al, polit­ic­al, and mor­al com­plex­it­ies. In re­cent years, the Bi­par­tis­an Policy Cen­ter has emerged as a haven for dis­course by both parties, with four former Sen­ate ma­jor­ity lead­ers — two Re­pub­lic­ans and two Demo­crats — on its roster of seni­or fel­lows. "Un­for­tu­nately, we haven't been able to [cre­ate] a space on the Hill where both sides of the aisle can come to­geth­er to help fix some of those prob­lems," Lemack says. "But I'm hope­ful that maybe we will."
She suc­ceeds Rob Stray­er, who has re­turned to Cap­it­ol Hill as le­gis­lat­ive dir­ect­or and gen­er­al coun­sel for Sen. Bob Cork­er, R-Tenn.
Raised in Fram­ing­ham, Mass., the 37-year-old holds an M.B.A. from Stan­ford Uni­versity and an M.P.A. from Har­vard Uni­versity's John F. Kennedy School of Gov­ern­ment. Weeks after 9/11, Lemack cofoun­ded the non­profit Fam­il­ies of Septem­ber 11 to rep­res­ent sur­viv­ing fam­ily mem­bers. Since then, she has reached out to vic­tims of ter­ror­ism around the world, cofound­ing the non­profit Glob­al Sur­viv­ors Net­work in 2009.
More than a dec­ade later, Lemack says, Amer­ic­ans are still ad­just­ing to a post-9/11 world. "In a sense, it's not done." The slay­ing of Osama bin Laden was a cath­artic mo­ment, es­pe­cially for young­er Amer­ic­ans raised un­der the pall of ter­ror­ism, but "the threat of an­oth­er at­tack is still quite real"…. It's a little frus­trat­ing to me when people [say] we don't need avi­ation se­cur­ity. Have you been pay­ing at­ten­tion? There are still people out there who want to at­tack us us­ing air­craft."
Chris­toph­er Snow Hop­kins
LOBBY SHOPS
Chel­sey Hick­man
Some con­gres­sion­al aides are con­gen­it­al policy wonks. Chel­sey Hick­man is not one of them. "A lot of people dream about [com­ing to D.C.] their whole lives," she says. "I took the re­quired polit­ic­al-sci­ence class in col­lege, but it wasn't un­til I came here that I fell in love with it."
This month, the former chief of staff for Rep. Kay Granger, R-Texas, joined the Gross­man Group as one of three lob­by­ists rep­res­ent­ing a di­verse cli­en­tele that in­cludes con­tract­ors, cit­ies, and uni­versit­ies.
Hick­man, 33, grew up in Rexburg, Idaho, a town of 25,000 about 35 miles from the Wyom­ing bor­der. Her par­ents owned a meat-pack­aging fa­cil­ity. (Hick­man notes that it is a source of amuse­ment for her friends in Wash­ing­ton that her par­ents made beef jerky for a liv­ing.)
After study­ing tech­nic­al writ­ing at Brigham Young Uni­versity, Hick­man was hired by an FMC Corp. chem­ic­al-pro­cessing plant to write tech­nic­al manu­als and en­sure that the fa­cil­ity's prac­tices were in keep­ing with fed­er­al reg­u­la­tions. When a friend re­lo­cated to Wash­ing­ton for an in­tern­ship, Hick­man ap­plied for a sim­il­ar po­s­i­tion in the of­fice of then-Sen. Larry Craig, R-Idaho — and was offered a staff po­s­i­tion. "It's the same story you hear over and over again," she says. "I thought I'd come for a year, and it's been over 10." Dur­ing the next five years, Hick­man be­came an ex­pert in ap­pro­pri­ations, al­low­ing her to sample a range of policy areas. She joined Granger's staff as le­gis­lat­ive dir­ect­or in 2007.
When not tak­ing her 18-month-old son to the zoo, Hick­man has her nose in a book. "I like any­thing that's not about polit­ics."
C.S.H.
IN­TEREST GROUPS
Kim Gandy
Forty years ago, do­mest­ic vi­ol­ence was a ta­boo sub­ject. "It was def­in­itely un­der wraps, not talked about, not ap­pro­pri­ate for po­lite com­pany — es­pe­cially in the Deep South," says Kim Gandy, a former pres­id­ent of the Na­tion­al Or­gan­iz­a­tion for Wo­men and the new pres­id­ent and CEO of the Na­tion­al Net­work to End Do­mest­ic Vi­ol­ence, a con­sor­ti­um of 56 state and ter­rit­ori­al groups.
In the early 1970s, at the age of 19, Gandy vo­lun­teered at a do­mest­ic-vi­ol­ence shel­ter in New Or­leans, which de­pended on the pro­ceeds from a weekly gar­age sale to stay open. The Mais­on Blanche de­part­ment store donated mis­cel­laneous gar­ments. "When they had marked their clothes down 80 per­cent and still not sold them, they would give them to us," re­calls Gandy. "We were asked to take the tags off so nobody could see where they were from."
Even­tu­ally, the state passed a law set­ting aside a por­tion of the mar­riage-li­cense fee to al­low do­mest­ic shel­ters to hire ded­ic­ated staff. "Something was start­ing to hap­pen around the coun­try. Do­mest­ic vi­ol­ence was no longer a secret — people were be­gin­ning to talk about it."
Over time, people came to view do­mest­ic vi­ol­ence as a so­cial ill, not a private mat­ter. In 1994, Pres­id­ent Clin­ton signed the Vi­ol­ence Against Wo­men Act, a law em­power­ing the fed­er­al gov­ern­ment to in­ter­vene in do­mest­ic re­la­tions by al­loc­at­ing bil­lions of dol­lars for the pro­sec­u­tion of of­fend­ers and re­quir­ing con­victed bat­ter­ers to pay resti­tu­tion. The res­ults were dra­mat­ic: Do­mest­ic hom­icides have de­creased more than 50 per­cent since the law was en­acted.
Gandy is hop­ing that Con­gress will reau­thor­ize the act dur­ing the lame-duck ses­sion, and she is lob­by­ing for changes that will take in­to ac­count a new spe­cies of do­mest­ic vi­ol­ence: cy­ber­stalk­ing. "When this law was first writ­ten, people didn't even have com­puters," Gandy says. "They didn't have to worry about Face­book, Google, and [the Glob­al Po­s­i­tion­ing Sys­tem]."
Gandy, 58, was born on the bay­ou, in Bossi­er City, La. She stud­ied math at Louisi­ana Tech Uni­versity, then spent four years as a stat­ist­i­cian at a phone com­pany while tak­ing night classes at Loy­ola Uni­versity School of Law. While serving as an as­sist­ant dis­trict at­tor­ney, she helped write Louisi­ana's Do­mest­ic Ab­use As­sist­ance Act. She later cofoun­ded a trans­ition­al shel­ter for vic­tims of do­mest­ic vi­ol­ence. Gandy was most re­cently vice pres­id­ent and gen­er­al coun­sel at the Fem­in­ist Ma­jor­ity and the Fem­in­ist Ma­jor­ity Found­a­tion, where she suc­cess­fully pe­ti­tioned the FBI to mod­ern­ize its defin­i­tion of rape.
Her le­gis­lat­ive ex­pert­ise not­with­stand­ing, Gandy says that pro­tect­ing vic­tims of do­mest­ic vi­ol­ence is as much a ques­tion of money as it is one of leg­al ar­chi­tec­ture. Every year, the Na­tion­al Net­work to End Do­mest­ic Vi­ol­ence con­ducts a one-day census, adding up the num­ber of do­mest­ic-vi­ol­ence vic­tims re­ceiv­ing treat­ment — and the num­ber who could not be served for lack of re­sources. Last year, 89 per­cent of do­mest­ic-vi­ol­ence pro­grams were sur­veyed. Ac­cord­ing to the net­work, 67,000 vic­tims were served and 10,5000 were turned away.
C.S.H.
IN THE TANKS
Lisa D. Hanna
Lisa D. Hanna has come a long way from work­ing the night shift as a broad­cast journ­al­ist in Waco, Texas. But it was those late nights that even­tu­ally led her to D.C. and to her re­cent move to the Coun­cil on Com­pet­it­ive­ness as vice pres­id­ent for com­mu­nic­a­tions.
The nat­ive Tex­an star­ted her ca­reer in com­mu­nic­a­tions at a loc­al news sta­tion while at­tend­ing Baylor Uni­versity. Dur­ing her sopho­more year, Hanna worked from 4 a.m. to 7:30 a.m. as an in­tern — a gig that turned in­to a part-time job as a pro­du­cer the fol­low­ing year. She re­calls tak­ing morn­ing classes so she could work the 2 p.m. to 10:30 p.m. shift for the fi­nal two years of col­lege.
"I re­mem­ber say­ing, "˜If I'm go­ing to be in this in­dustry, I have to get ahead,' " she says. The long hours paid off, and Hanna got a full-time job at the sta­tion after gradu­at­ing in 1999.
She fell in love with gov­ern­ment and polit­ics, cov­er­ing con­gres­sion­al cam­paigns, the Texas Le­gis­lature, and Pres­id­ent George W. Bush when he was at his Craw­ford ranch. But polit­ic­al events were few and far between in Waco, so she began to look else­where. Hanna de­cided not to pur­sue journ­al­ism be­cause she was afraid she would con­tin­ue re­port­ing loc­al news and in­stead joined the D.C. of­fice of Rep. Ed­die Ber­nice John­son, D-Texas, as com­mu­nic­a­tions dir­ect­or in 2004. Hanna faced a learn­ing curve in the role. "It was a lot of late nights, but well worth it," she says. She left in 2006 to join Turn­er Strategies, where she spent two years be­fore join­ing Edel­man as an ac­count su­per­visor.
Hanna, 35, comes to the coun­cil from the Or­gan­iz­a­tion for In­ter­na­tion­al In­vest­ment, where she was the dir­ect­or of me­dia and pub­lic af­fairs. She says that for­eign-owned com­pan­ies tend to be the first at­tacked when the eco­nomy is in trouble and dur­ing elec­tion years. The group's goal is to "level the play­ing field for glob­al com­pan­ies op­er­at­ing in the United States," such as Nestlé and Toyota.
Hanna is pre­par­ing for the Na­tion­al Com­pet­it­ive­ness For­um in Novem­ber. The coun­cil, she says, will call on the next ad­min­is­tra­tion to make the United State more com­pet­it­ive in the glob­al man­u­fac­tur­ing sec­tor. "This is ab­so­lutely cru­cial, giv­en what's hap­pen­ing in the glob­al eco­nomy and how far we're start­ing to fall be­hind," Hanna says.
B.M.
IM­AGE-MAKERS
Cindy Druck­er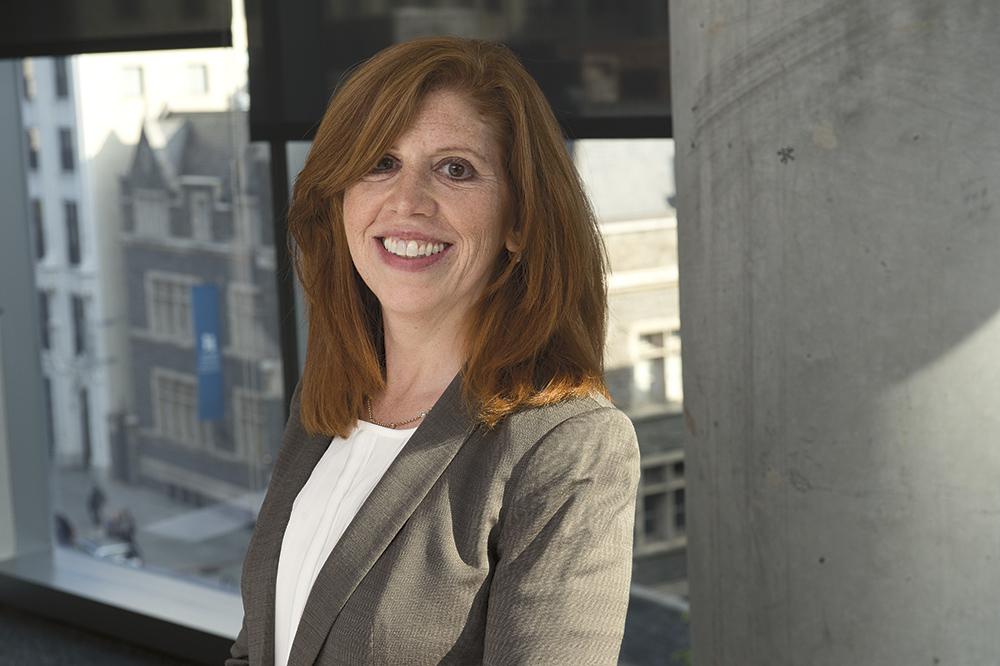 Cindy Druck­er has joined Weber Shand­wick as ex­ec­ut­ive vice pres­id­ent of the firm's glob­al so­cial-im­pact prac­tice. With more than 20 years of ex­per­i­ence un­der her belt, she re­calls when sus­tain­ab­il­ity was called "green mar­ket­ing" and the gro­cery store had a spe­cial sec­tion for such products. "It's changed from something that was nice to do to something that's a busi­ness im­per­at­ive and a must-do," she says.
Druck­er will serve as a stra­tegic coun­selor to glob­al or­gan­iz­a­tions design­ing and ex­ecut­ing cor­por­ate so­cial-re­spons­ib­il­ity and en­vir­on­ment­al-sus­tain­ab­il­ity strategies. She comes to Weber Shand­wick from SC John­son, where she was the glob­al head of sus­tain­ab­il­ity for the com­pany, which makes home-clean­ing products. Druck­er worked with John­son on what she calls "un­der­cov­er and vis­ible" sus­tain­ab­il­ity ef­forts, ran­ging from re­du­cing the car­bon foot­print to re­du­cing pack­aging. Her po­s­i­tion re­quired a glob­al per­spect­ive, something she is happy to bring to Weber Shand­wick. "The world's get­ting smal­ler. I think people are start­ing to real­ize that what you do here im­pacts what you're do­ing in China or the U.K. or Brus­sels," she says.
In 2010, Druck­er took a leave of ab­sence from her job as seni­or ad­viser to the pres­id­ent and CEO of the World Wild­life Fund to serve on the Na­tion­al Com­mis­sion on the BP Deep­wa­ter Ho­ri­zon Oil Spill and Off­shore Oil Drilling. She was named dir­ect­or of pub­lic en­gage­ment on the pres­id­en­tial com­mis­sion, which that ex­amined the cause of the Deep­wa­ter Ho­ri­zon ex­plo­sion and how to pro­tect against such an event oc­cur­ring again.
"When you've been in this field for 20- something years and you have an op­por­tun­ity to work on, un­for­tu­nately, one of the largest en­vir­on­ment­al crises of our time, it's a tre­mend­ous op­por­tun­ity to put your skills and back­ground and ex­pert­ise to work," she says.
Druck­er traveled with the com­mis­sion­ers through the Gulf of Mex­ico to hear firsthand stor­ies from those af­fected by the spill. These stor­ies helped il­lus­trate the im­port­ance of the com­mit­tee and provided first-hand per­spect­ives to the policy re­com­mend­a­tions. "It wasn't just a ques­tion of the oil spill; it was their her­it­age and live­li­hood," she says. Druck­er says she'll nev­er for­get one pub­lic hear­ing, when a fish­er­man sang an ori­gin­al song that brought some of the listen­ers to tears. "It was such a mov­ing song about his ex­per­i­ence in the Gulf," she says.
Al­though she's been in the sus­tain­ab­il­ity field since 1991, the Delaware nat­ive didn't have that in mind when she got a mas­ter's in pub­lic policy at Har­vard Uni­versity Kennedy School of Gov­ern­ment. In­stead, she be­came in­ter­ested in the field while she was at a plastics com­pany and was tasked with help­ing to de­vel­op en­vir­on­ment­ally friendly products after the at­tor­ney gen­er­al's green task force sued the firm. The com­pany re­spon­ded to the suit by work­ing dir­ectly with the Fed­er­al Trade Com­mis­sion and the En­vir­on­ment­al Pro­tec­tion Agency to de­vel­op the first trash bags and plastic products from 100 per­cent re­cycled con­tent.
Druck­er is hes­it­ant to re­veal her age of 52 be­cause she says her nieces and neph­ews view her as their young, ex­cit­ing aunt who works in an in­ter­est­ing field. Her neph­ew is even study­ing sus­tain­ab­il­ity, and she likes to think she in­flu­enced that de­cision.
"To me it's ex­cit­ing, be­cause I think there are so many young people now who are in­ter­ested in the field and study­ing the field," Druck­er says.
B.M.
This art­icle ap­peared in print as "People."