Add to Briefcase
Nov. 8, 2012, noon
Politi­cians and their op­er­at­ives like to stress the high stakes of an elec­tion. That, after all, is how you drive turnout. But of­ten this strategy turns cam­paign ar­gu­ments in­to ab­strac­tions: The gov­ern­ment should help, not hinder, the private sec­tor; the safety net must pro­tect the needi­est cit­izens while en­cour­aging per­son­al re­spons­ib­il­ity; we should de­fend the home­land but must do so af­ford­ably. Cru­cial de­bates, for sure — but ones that don't say much about how gov­ern­ing looks on the ground.
When it comes to mak­ing real policy, Pres­id­ent Obama and Con­gress have a lot of work to do. After (if?) Wash­ing­ton averts the fisc­al cliff, poli­cy­makers will have to im­ple­ment the health care law; law­makers need to de­cide wheth­er a gas tax alone can fund the na­tion's en­tire trans­port­a­tion in­fra­struc­ture; and gen­er­als must fig­ure out how to shut down ter­ror­ist sanc­tu­ar­ies in Ar­ab Spring coun­tries without send­ing troops. Na­tion­al Journ­al looks at the lit­any of thorny prob­lems that face Wash­ing­ton over the next two years and in some cases — since we now know who will have to solve them — how they might be fixed.
The Eco­nomy
By Jim Tankers­ley
There's a prin­ciple in math­em­at­ics called "or­der of op­er­a­tions." When con­fron­ted with an equa­tion stuffed with dif­fer­ent cal­cu­la­tions to make, you do ex­po­nents be­fore you mul­tiply or di­vide, and you mul­tiply or di­vide be­fore you add or sub­tract. Mess up the or­der, and you risk muffing the an­swer. The same is true for the eco­nom­ic chal­lenges fa­cing the pres­id­ent in his second term, which present them­selves as a series of cal­cu­la­tions that Obama and Con­gress must at­tack in the cor­rect or­der if they want to avert an­oth­er re­ces­sion.
The first task is to not kill the mo­mentum that the re­cov­ery has built over the past sev­er­al months. Job growth and con­sumer con­fid­ence are rising. Gas­ol­ine prices, which had been an im­ped­i­ment to growth, are fall­ing. Eco­nom­ists and fin­an­cial ana­lysts are cau­tiously op­tim­ist­ic that head­winds from Europe and China are blow­ing less fiercely than they had feared. Fore­casters pre­dict "mod­estly stronger" growth next year than ori­gin­ally ex­pec­ted, in the words of the ana­lys­is firm MKM Part­ners. But, as the In­ter­na­tion­al Mon­et­ary Fund and many on Wall Street con­tin­ue to warn, a sharp fisc­al con­trac­tion — or, worse, a de­fault on gov­ern­ment debt — would jeop­ard­ize that pro­gress.
So the most im­port­ant eco­nom­ic chal­lenges of Obama's second term ac­tu­ally be­gin in the lame-duck ses­sion. He and con­gres­sion­al Re­pub­lic­ans must de­fuse the po­ten­tial re­ces­sion-in­du­cing ef­fects of the tax in­creases and spend­ing cuts sched­uled for next year. Punt­ing to spring would buy time but not undo the prob­lem. They'll also need to raise the debt ceil­ing, prefer­ably without the brink­man­ship that rattled con­sumers and mar­kets in the sum­mer of 2011.
Once that's done — if that's done — Obama can move on to a pair of tasks that com­ple­ment one an­oth­er: ac­cel­er­at­ing gross do­mest­ic product growth and shor­ing up the eco­nomy's de­fenses against an­oth­er fin­an­cial crisis. It's a needle-thread­ing task, but a crit­ic­al one. The eco­nomy simply isn't grow­ing fast enough to put 12 mil­lion un­em­ployed Amer­ic­ans back to work any­time soon, and the longer the slow growth per­sists, the high­er the risk that long-term un­em­ployed work­ers will be­come per­man­ently un­em­ploy­able and drag down the eco­nomy for years or dec­ades.
The need for faster growth, coupled with rock-bot­tom bor­row­ing costs, al­most cer­tainly cries out for more fisc­al stim­u­lus, such as bridge-re­pair pro­jects and oth­er in­fra­struc­ture im­prove­ments. Oth­er means to growth might come much cheap­er. Obama and fed­er­al reg­u­lat­ors must fin­ish im­ple­ment­ing the Dodd-Frank fin­an­cial-re­form law. The White House and Con­gress must forge agree­ments on what role the gov­ern­ment should take in the hous­ing mar­ket, par­tic­u­larly in the guar­an­tee­ing of mort­gages. The win­ning bal­ance will be simple, com­pre­hens­ive new rules that min­im­ize red tape. Such reg­u­la­tions, if im­ple­men­ted, should help re­open the flow of cred­it, which con­tin­ues to con­strict the re­cov­ery. The pres­id­ent and le­gis­lat­ors should also help re­solve any "policy un­cer­tainty" that might be caus­ing busi­nesses across the coun­try to delay in­vest­ment and hir­ing.
Obama's last task will be to strengthen the fun­da­ment­als of the eco­nomy for me­di­um- and long-term growth. That in­cludes im­prov­ing edu­ca­tion, from pre-K to adult job train­ing, to strengthen the work­force and boost Amer­ic­an com­pet­it­ive­ness. And it means bring­ing the fed­er­al budget in­to bal­ance and re­du­cing the na­tion­al debt — which di­vided gov­ern­ment makes more dif­fi­cult but also more likely. These hap­pen to be the eco­nom­ic is­sues that Obama and Mitt Rom­ney talked about most in the cam­paign, and they of­fer per­haps the most-fer­tile ground for bi­par­tis­an com­prom­ise. The pres­id­ent, however, should be wary of skip­ping straight to aus­ter­ity be­fore shor­ing up growth. His second term won't start in re­ces­sion, but if he works the equa­tion in the wrong or­der, he could find him­self in one soon enough.
Budget
By Cath­er­ine Hol­lander
The talks aimed at pre­vent­ing the fisc­al cliff, the year-end threat of tax hikes and spend­ing cuts, will likely provide a frame­work for at­tempts to reach a longer-term budget deal in 2013, one that could in­clude tax re­form. But with Obama still in of­fice and Con­gress still di­vided, the pro­spects of find­ing com­mon ground re­main un­cer­tain at best.
In the speech Obama de­livered in Chica­go early on Wed­nes­day morn­ing, the pres­id­ent pledged to fo­cus in the com­ing months on work­ing with law­makers across the aisle to re­duce the de­fi­cit and re­form the tax code. In Oc­to­ber, he set the goal of a "grand bar­gain" on the de­fi­cit, one that would prob­ably in­volve some re­form of en­ti­tle­ments such as Medi­care and So­cial Se­cur­ity.
The ad­min­is­tra­tion has de­clined to call for steep spend­ing cuts while the eco­nomy struggles; in­stead, it is fo­cus­ing on de­fi­cit re­duc­tion through high­er taxes on the wealth­i­est Amer­ic­ans, an idea that has little GOP sup­port. Obama has also pro­posed to re­duce the cor­por­ate tax rate to 28 per­cent from 35 per­cent, an area where he is more likely to find Re­pub­lic­an back­ers.
But the pres­id­ent has struggled to work with the 112th Con­gress, even when the rap­idly ap­proach­ing debt lim­it and loom­ing cred­it-rat­ings down­grade pres­sured law­makers to act in 2011, and he'll be fa­cing many of the same forces in the 113th that made strik­ing a deal last year so dif­fi­cult. Among them is Amer­ic­ans for Tax Re­form Pres­id­ent Grover Nor­quist, whose pledge not to raise taxes was signed by 279 law­makers in the 112th Con­gress.
What was fought bit­terly over in this Con­gress — rais­ing the na­tion's debt lim­it — pales in com­par­is­on to what mem­bers of the 113th Con­gress have said they will at­tempt. But some ana­lysts are en­cour­aged by the po­ten­tial for a slight change in tone that could lead to pro­gress. Sen­ate Minor­ity Lead­er Mitch Mc­Con­nell said in 2010 that Re­pub­lic­ans' top pri­or­ity should be mak­ing Obama a one-term pres­id­ent; if you be­lieve that has, in­deed, been the GOP goal, says Philip Wal­lach, a fel­low in gov­ernance stud­ies at the Brook­ings In­sti­tu­tion, the cause no longer ex­ists. And Obama could be more will­ing to com­prom­ise than he was over the past two years, so that he can avoid hav­ing his fi­nal term bogged down in de­fi­cit and tax ne­go­ti­ations.
Obama can send a sig­nal about his will­ing­ness to go big on tax re­form through his ap­point­ment of the next Treas­ury sec­ret­ary (Timothy Geithner, who holds the post, has said he won't stay for a second term.) Nam­ing Er­skine Bowles, former chief of staff to Pres­id­ent Clin­ton and co­chair of the Na­tion­al Com­mis­sion on Fisc­al Re­spons­ib­il­ity and Re­form, to the po­s­i­tion could in­dic­ate a read­i­ness to strike a bi­par­tis­an com­prom­ise on taxes, Re­pub­lic­an con­gres­sion­al staffers and lob­by­ists say.
No mat­ter what, time may be an obstacle to large-scale re­form, ex­perts warn. The win­dow for a fisc­al agree­ment might close around the be­gin­ning of the 2014 midterm cam­paign. Rat­ings agen­cies and in­ter­na­tion­al cap­it­al mar­kets won't look too kindly on drawn-out ne­go­ti­ations — with mar­kets pay­ing the price for con­gres­sion­al grid­lock.
En­ergy
By Cor­al Dav­en­port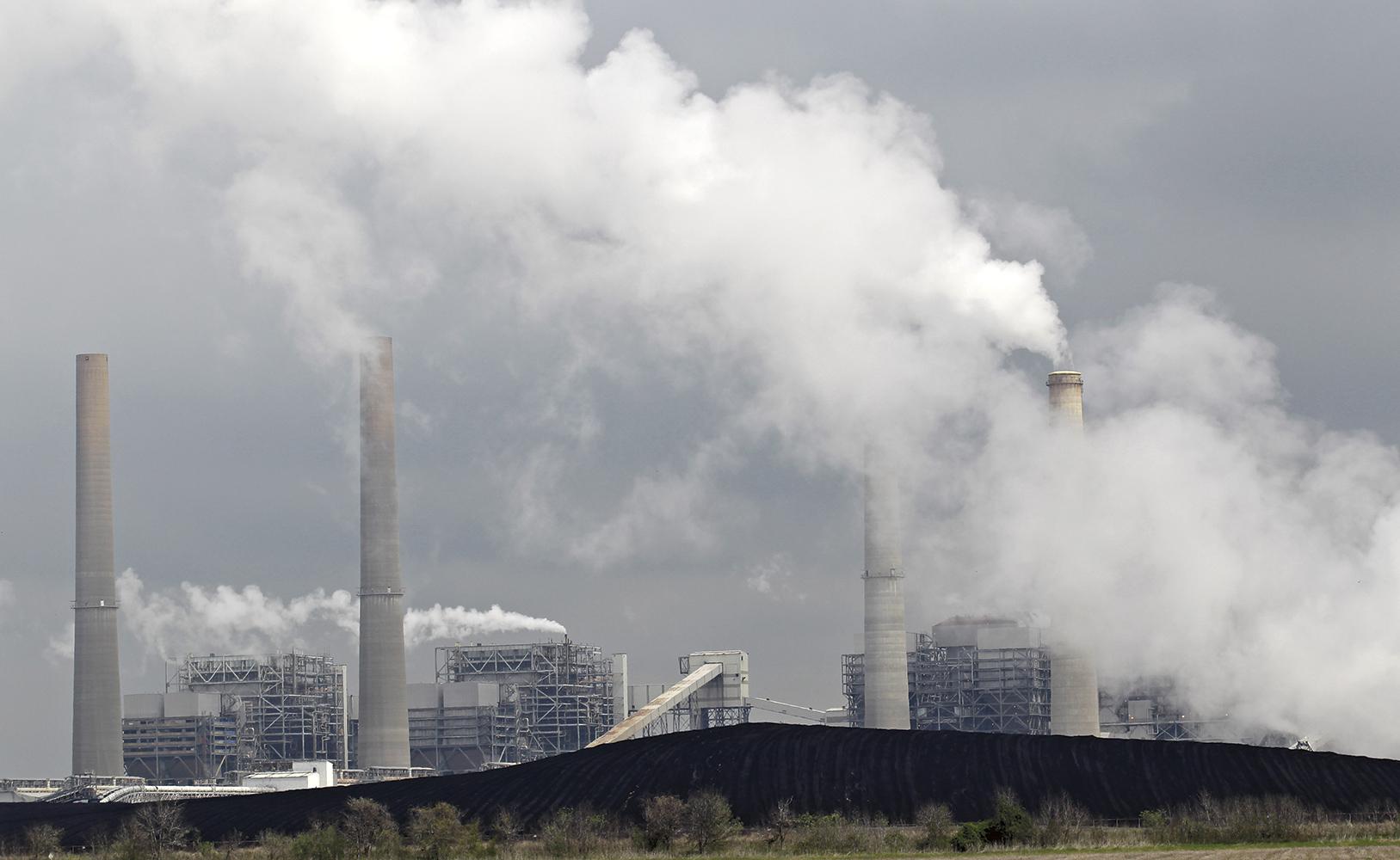 The pres­id­ent hopes to use his second term to fight glob­al warm­ing. By sign­ing a law to cut fossil-fuel pol­lu­tion and de­cis­ively turn the na­tion to­ward clean, re­new­able-en­ergy sources, Obama could make a pro­found dif­fer­ence in the eco­nom­ic, en­vir­on­ment­al, health, and na­tion­al-se­cur­ity fu­ture of the United States — and the rest of the world. And it's the kind of sweep­ing achieve­ment that his­tor­i­ans say he craves for his own leg­acy.
Obama's last, best chance to do this will come as part of a nuts-and-bolts ef­fort to re­form the cor­por­ate tax code.
Here's why: Eco­nom­ists and en­vir­on­ment­al­ists have long agreed that the most ef­fect­ive way to stop cli­mate change and drive mar­kets to­ward clean en­ergy is to put a price tag on car­bon pol­lu­tion. It's a time-tested and ef­fect­ive policy. Raise the price of the thing you want less of — pol­lu­tion from coal and oil — and mar­ket forces will drive con­sumers and busi­nesses to buy low-pol­lut­ing sources of en­ergy in­stead. The in­creased mar­ket de­mand for those sources drives up pro­duc­tion scale and lowers the down price.
In his first term, Obama tried and failed to push such a cap-and-trade bill through Con­gress. Co­sponsored by lib­er­al Demo­crats from Cali­for­nia and Mas­sachu­setts, cham­pioned by green ad­vocacy groups, and re­viled by most Re­pub­lic­ans, the meas­ure ran aground in the Sen­ate, and "cap-and-trade" be­came a polit­ic­ally tox­ic catch­phrase. The ad­min­is­tra­tion was in­stead re­duced to us­ing the En­vir­on­ment­al Pro­tec­tion Agency to push through a slate of an­ti­pol­lu­tion reg­u­la­tions.
Over the next two years, the pres­id­ent will have one more chance to push car­bon-pri­cing le­gis­la­tion through Con­gress — this time, however, with a dis­tinctly dif­fer­ent polit­ic­al pro­file. As early as next year, Con­gress is ex­pec­ted to take up a sweep­ing tax-re­form pack­age that would lower cor­por­ate rates and elim­in­ate loop­holes in the tax code. As part of that pro­cess, sup­port is grow­ing for a car­bon tax, to be paired with a cut in the payroll or in­come tax. The strongest sup­port­ers of the idea are con­ser­vat­ive eco­nom­ists — in­clud­ing Gregory Mankiw, Mitt Rom­ney's eco­nom­ic ad­viser; Douglas Holtz-Eakin, who ad­vised Sen. John Mc­Cain's 2008 pres­id­en­tial cam­paign; and Art Laf­fer, Pres­id­ent Re­agan's chief eco­nom­ic ad­viser. Re­pub­lic­ans want to find a way to cut taxes on work or in­come — and many, at least, don't op­pose the idea of mov­ing that tax over to car­bon pol­lu­tion.
The idea tak­ing shape is to tuck a "car­bon-tax swap" in­to a broad­er re­form pack­age, framed as con­ser­vat­ive fisc­al policy and cham­pioned by Re­pub­lic­ans. That could provide the polit­ic­al cov­er it would need to get through Con­gress, al­though it will still re­quire an up­hill push. One big chal­lenge will be to get enough Re­pub­lic­ans, and many coal-state Demo­crats, to sign on to something that will in­ev­it­ably be labeled an "en­ergy tax" by groups like Amer­ic­ans for Prosper­ity, the su­per PAC linked to the oil con­glom­er­ate Koch In­dus­tries.
Still, a grow­ing num­ber of polit­ic­al pieces are slid­ing in­to place to in­clude a car­bon-tax swap as part of broad re­form. If that hap­pens, it could be the biggest, most trans­form­at­ive en­ergy and en­vir­on­ment­al le­gis­la­tion in a gen­er­a­tion — a policy that could fun­da­ment­ally change the na­tion's en­ergy eco­nomy for the next cen­tury.
So­cial Is­sues
By Jim O'Sul­li­van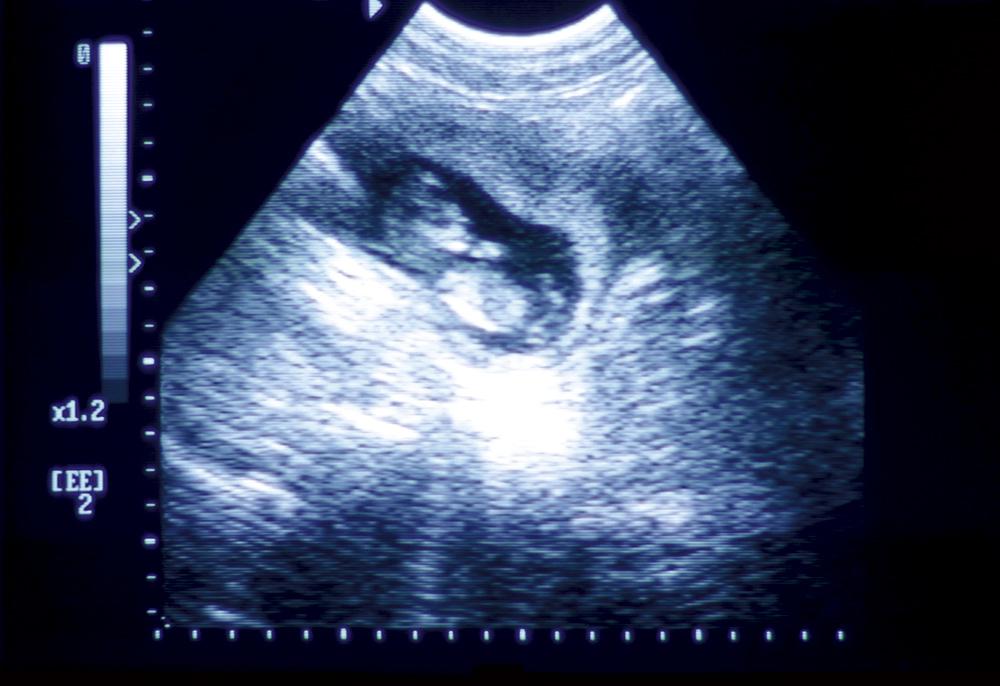 This time, Demo­crats wiel­ded so­cial is­sues as a wedge against Re­pub­lic­ans, rather than vice versa. And from gay mar­riage (which Obama en­dorsed at the be­gin­ning of the gen­er­al-elec­tion cam­paign) to abor­tion (which eli­cited in­flam­mat­ory re­marks on rape from los­ing GOP Sen­ate can­did­ates in In­di­ana and Mis­souri), Demo­crats were only too happy to use these is­sues to di­vide and con­quer.
In Obama's second term, the fight over health in­sur­ance cov­er­age for con­tra­cep­tion will ig­nite anew. Des­pite months of con­tro­versy, the ad­min­is­tra­tion still hasn't so­lid­i­fied rules de­term­in­ing how em­ploy­ees of re­li­gious in­sti­tu­tions will get birth-con­trol cov­er­age. Be­fore the im­ple­ment­a­tion date next Au­gust, Cath­ol­ic bish­ops and the Obama ad­min­is­tra­tion will likely go an­oth­er round in the ring.
Even be­fore that, the Su­preme Court may rule on the De­fense of Mar­riage Act. Jur­ists in lower courts have penned nar­row de­cisions that Lan­ae Er­ick­son Hatal­sky, dir­ect­or of so­cial policy at the Demo­crat­ic think tank Third Way, calls "es­sen­tially love let­ters to Justice [An­thony] Kennedy," fre­quently the high court's swing vote. Ar­gu­ments for fed­er­al­ism could prove pivotal: Kennedy may be more likely to strike down the fed­er­al law if he be­lieves he can do so without telling every jur­is­dic­tion what rights they must ac­cord to gays and les­bi­ans.
Even if the Court nul­li­fies the 1996 law, poli­cy­makers would have to un­ravel an ad­min­is­trat­ive Gor­d­i­an knot. The act touches So­cial Se­cur­ity, mil­it­ary be­ne­fits, pro­grams ad­min­istered jointly with the states, and im­mig­ra­tion rules. "I think the Obama ad­min­is­tra­tion is go­ing to spend an in­tense amount of time on DOMA," Er­ick­son says.
Health Care
By Mar­got Sanger-Katz
The Af­ford­able Care act is still un­pop­u­lar, its path to im­ple­ment­a­tion still bumpy. But this much is now cer­tain: It will re­main the law of the land.
Without a Re­pub­lic­an pres­id­ent to slow the law's im­ple­ment­a­tion or a GOP Sen­ate to dis­mantle it, there will be noth­ing to stop Obama's sig­na­ture health re­form act be­fore 2014, when its ma­jor pro­vi­sions kick in. Even if Re­pub­lic­ans win de­cis­ive con­trol of Wash­ing­ton in four years with a clear man­date for health re­form, they will be work­ing with a new status quo. "We have one over­arch­ing real­ity: that the Af­ford­able Care Act is the law," says Paul Keckley, the ex­ec­ut­ive dir­ect­or of the De­loitte Cen­ter for Health Solu­tions, a ma­jor in­dustry con­sultancy.
In the health care sec­tor, that's ac­tu­ally not mo­nu­ment­al news; busi­nesses have long as­sumed that the Af­ford­able Care Act will move for­ward. Pro­viders and in­surers have been stead­ily ad­just­ing to the shift­ing land­scape, where fin­an­cial in­cent­ives will be dif­fer­ent and profit mar­gins will likely be tight­er. Sev­er­al years of slower-than-usu­al growth in health care spend­ing may in­dic­ate that changes en­cour­aged by the law are already hav­ing an ef­fect — al­though it's early to know wheth­er the trends will last.
Reg­u­lat­ors, too, have been gear­ing up for the law's even­tu­al im­ple­ment­a­tion. Al­though the ex­ec­ut­ive branch has delayed is­su­ing ma­jor health care reg­u­la­tions this year, nu­mer­ous sources say that many of the out­stand­ing rules are writ­ten and ready to go now that the elec­tion is over. In the states — even many deep-red states — bur­eau­crats have been quietly lay­ing the ground­work for the new in­form­a­tion sys­tems and in­sur­ance ex­changes they will be ex­pec­ted to run.
Obama's reelec­tion does end a high level of polit­ic­al un­cer­tainty. Rom­ney ran on a plat­form of total re­peal, even if he softened in sup­port­ing some pro­vi­sions in the fi­nal weeks of the cam­paign. House Re­pub­lic­ans have voted twice to re­peal the law; they will now need a new health care plat­form if they want a role in shap­ing policy. And it's a de­cision point for state politi­cians: Many have held back on build­ing the in­sur­ance ex­changes or de­cid­ing wheth­er to ex­pand their Medi­caid pro­grams. First they waited un­til the Su­preme Court ruled. Then they waited for the elec­tions.
Now, gov­ernors and state le­gis­lat­ors will need to de­cide — and quickly — wheth­er they'll co­oper­ate or con­tin­ue fight­ing on ideo­lo­gic­al grounds. "It's go­ing to sink in that it's the law of the land; the ACA is not go­ing any­where, and I think you're go­ing to see most states say­ing that they would rather con­trol their own mar­ket," says Heath­er Howard, the dir­ect­or of the State Health Re­form As­sist­ance Net­work at Prin­ceton Uni­versity, which is help­ing 10 states with im­ple­ment­a­tion. "I think you'll see more states mov­ing."
None of which means that the Af­ford­able Care Act is im­mut­able. The pres­id­ent has prom­ised a $4 tril­lion de­fi­cit-re­duc­tion pack­age — a goal that is ba­sic­ally im­possible to reach without cuts to the ma­jor health en­ti­tle­ment pro­grams. The next year could see bi­par­tis­an pro­pos­als to cut Medi­care, Medi­caid, and sub­sidies for middle-in­come Amer­ic­ans on in­sur­ance ex­changes. Still, even those changes would live with­in the ba­sic frame­work of "Obama­care." It is the new nor­mal.
Tech­no­logy
By Adam Mazmani­an
Obama's reg­u­lat­ors ar­rived in Janu­ary 2009 with a laun­dry list of pri­or­it­ies they have largely achieved — a ver­sion of net­work neut­ral­ity called the "Open In­ter­net" rule; more spec­trum for wire­less broad­band net­works; sub­sidies for those who don't yet have broad­band ac­cess; and lim­its on how much tele­com com­pan­ies can charge for ac­cess to high-speed lines.
The second term will fill in the few blanks left by the first term, prob­ably with new lead­er­ship at the Fed­er­al Com­mu­nic­a­tions Com­mis­sion. At the same time, in­dustry lead­ers and reg­u­lat­ors want to ease the trans­ition from the cur­rent hy­brid ana­log-di­git­al tele­com sys­tem to a di­git­al In­ter­net Pro­tocol-based sys­tem run on fiber-op­tic lines. "What FCC will do next is try to fig­ure out how to have a ra­tion­al IP trans­ition, just as we had a di­git­al tele­vi­sion trans­ition," says Blair Lev­in, a former FCC of­fi­cial whose name has been men­tioned as a pos­sible chair­man.
This trans­ition could up­date the 1996 Tele­com Act, which would give le­gis­lat­ors a chance to con­test the FCC's Open In­ter­net plan. Already, courts are poised to rule that the ad­min­is­tra­tion can­not im­pose net­work neut­ral­ity by fi­at. So Demo­crats in Con­gress (urged on by the al­li­ance of con­sumer watch­dog groups and In­ter­net com­pan­ies that fended off the copy­right le­gis­la­tion known as SOPA and PIPA) will try to en­shrine neut­ral­ity in­to law. Stand­ing alone, the ef­fort would prob­ably fail in the House. But GOP mem­bers might agree to net neut­ral­ity for the sake of broad­er de­reg­u­la­tion. They don't want broad­band reg­u­lated un­der ex­ist­ing tele­com laws; if they're ex­emp­ted, the big pro­viders will have a freer hand in build­ing and man­aging fiber net­works.
Mean­while, the 2011 Amer­ic­an In­vents Act, a pat­ent law, needs a raft of tech­nic­al cor­rec­tions that could re­ignite is­sues that the meas­ure was meant to settle. One cor­rec­tion would tight­en rules for chal­len­ging pat­ent grants, and would make life more dif­fi­cult for com­pan­ies that amass pat­ent port­fo­li­os for the sake of su­ing in­fringers. These non­prac­ti­cing en­tit­ies, some­times called "pat­ent trolls," will look to avoid cor­rec­tions that frus­trate their busi­ness prac­tices. Reg­u­lat­ors frus­trated by this trend have be­gun to see an­ti­trust prob­lems in the in­tel­lec­tu­al-prop­erty arena. The Fed­er­al Trade Com­mis­sion, for in­stance, is plan­ning to sue Google (prob­ably this year) for re­strict­ing ac­cess to key smart­phone pat­ents. An­oth­er an­ti­trust suit (mov­ing more slowly through the sys­tem) could charge Google with hurt­ing com­pet­it­ors by fa­vor­ing its own search res­ults.
Demo­crats and Re­pub­lic­ans in Con­gress have also failed to agree on cy­ber­se­cur­ity. Should they en­force min­im­um se­cur­ity stand­ards on crit­ic­al di­git­al net­works owned by private firms — or per­mit com­pan­ies to cre­ate their own cy­ber­se­cur­ity guidelines? Sen­ate Ma­jor­ity Lead­er Harry Re­id has pledged to bring up the is­sue in the lame-duck ses­sion, but if noth­ing hap­pens, the ad­min­is­tra­tion will likely is­sue an ex­ec­ut­ive or­der late this year or early next.
Im­mig­ra­tion
By Fawn John­son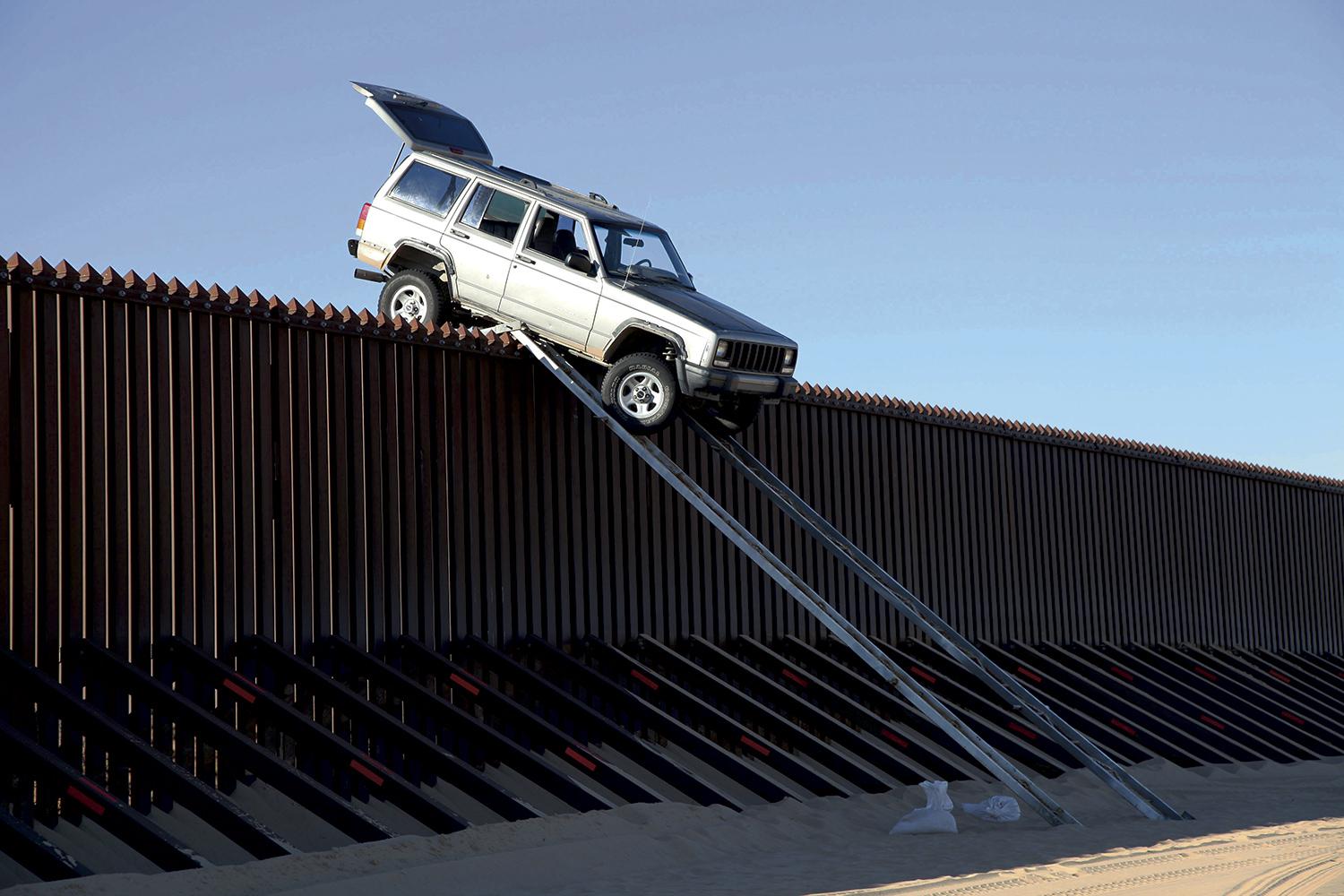 His­pan­ics want to make sure that, this time around, Obama sticks to his prom­ise to tackle im­mig­ra­tion. In his second term, the pres­id­ent must go after a broad im­mig­ra­tion over­haul with the same zeal he showed on health care re­form — or risk ali­en­at­ing a broad swath of the na­tion's fast­est-grow­ing demo­graph­ic.
He's ready. He told the Des Moines Re­gister be­fore the elec­tion that im­mig­ra­tion re­form was his top pri­or­ity once budget and tax is­sues are re­solved. He won 71 per­cent of the Latino vote. Obama voters over­whelm­ingly said they want a path to leg­al­iz­a­tion for un­doc­u­mented im­mig­rants — 79 per­cent, ac­cord­ing to exit polls. Half of Re­pub­lic­an voters also said they wanted leg­al­iz­a­tion. It's as close to a "man­date" as Obama is go­ing to get.
The biggest policy ques­tion will be how to leg­al­ize 11 mil­lion un­doc­u­mented people in a way that won't be seen as un­fair to those who are wait­ing to be­come cit­izens leg­ally. The biggest polit­ic­al ques­tion is how Re­pub­lic­ans will handle the is­sue. GOP voters slammed Re­pub­lic­an law­makers for ne­go­ti­at­ing a leg­al­iz­a­tion plan five years ago. Some lost their seats. In the wake of Rom­ney's loss, GOP op­er­at­ives are em­phas­iz­ing the party's need to broaden its ap­peal to minor­it­ies, par­tic­u­larly His­pan­ics. But the cal­cu­lus for con­gres­sion­al Re­pub­lic­ans is some­what dif­fer­ent. In­cum­bents have to worry about wheth­er a move to the cen­ter could leave them vul­ner­able to a primary chal­lenge from the right. They will be look­ing only as far as 2014, not 2016.
Obama can't rely on par­tis­an man­euvers in Con­gress the way he did to pass health care re­form, be­cause some con­ser­vat­ive Demo­crats are squeam­ish on im­mig­ra­tion. He will need to of­fer com­prom­ises to Re­pub­lic­ans, which could come in the form of new guest-work­er pro­grams or an end to open spon­sor­ship rights for U.S. cit­izens to in­vite for­eign fam­ily mem­bers in­to the coun­try.
Still, Obama will need to make a bet­ter show of try­ing than he did in his first term. Back in 2008, he said that im­mig­ra­tion was a top pri­or­ity. His­pan­ics turned out in droves to help him win, and then noth­ing happened. Earli­er this year, he cre­ated a tem­por­ary de­fer­ral pro­gram for il­leg­al youth to shield them from de­port­a­tion, but that is hardly the kind of sweep­ing change that Lati­nos and oth­er Demo­crats are seek­ing.
"We are in a dif­fer­ent po­s­i­tion to de­mand and ask — and ex­pect — a dif­fer­ent de­liv­ery from Pres­id­ent Obama," says Lorella Praeli, an un­doc­u­mented act­iv­ist for United We Dream, a youth-led im­mig­ra­tion-re­form ad­vocacy group. "The mes­sage is clear: free­dom for 11 mil­lion."
Edu­ca­tion
By Fawn John­son
The pres­id­ent spent the past year set­ting up the edu­ca­tion agenda for his second term. Now all he has to do is put the strategy in mo­tion. It has three parts — ac­cess to col­lege; waivers for state pub­lic-school sys­tems; and early-child­hood de­vel­op­ment.
Edu­ca­tion Sec­ret­ary Arne Duncan will stay in his Cab­in­et post to guide the ex­ist­ing de­part­ment pro­grams to the fin­ish line. That means the in­cent­ives the ad­min­is­tra­tion now dangles in front of states to cre­ate teach­er eval­u­ations, to re­work their stu­dent as­sess­ments, or to turn around fail­ing schools will con­tin­ue. "I'm a big be­liev­er in car­rots rather than sticks," Duncan told a group of edu­cat­ors in Septem­ber.
Among Cab­in­et mem­bers, Duncan has an out­sized in­flu­ence on do­mest­ic policy. White House of­fi­cials view the Edu­ca­tion De­part­ment's Race to the Top com­pet­it­ive grant pro­gram as one of the most suc­cess­ful ways the ad­min­is­tra­tion can en­cour­age states to change policies without hav­ing to pony up lots of fed­er­al dol­lars. Of course, the $100 bil­lion for edu­ca­tion from the eco­nom­ic-stim­u­lus pack­age will not be avail­able this time around. The ad­min­is­tra­tion has fo­cused the last of the Race to the Top money from 2009 on early-child­hood pro­grams.
The Edu­ca­tion De­part­ment's waivers for No Child Left Be­hind are the best car­rots avail­able to Obama for en­ti­cing states to close fail­ing schools and make teach­ers and prin­cipals more ac­count­able for stu­dent achieve­ment. Without the waivers, most states will face pen­al­ties for fail­ing to meet out­dated bench­marks. Be­cause Con­gress has been un­able to reau­thor­ize No Child Left Be­hind, the ad­min­is­tra­tion's waiver pro­gram is its only way out. The waiver pro­cess has gone smoothly since Duncan rolled it out last year, but the Edu­ca­tion De­part­ment's total con­trol over how and when states get them has led to in­ev­it­able grumbling that the ad­min­is­tra­tion could delay ap­plic­a­tions for polit­ic­al reas­ons.
Mean­while, Obama will likely de­vote his bully pul­pit to high­er edu­ca­tion. The pres­id­ent wants the United States to again have the highest pro­por­tion of col­lege gradu­ates in the world by 2020, and to do that he will need to lean on high­er-edu­ca­tion in­sti­tu­tions to keep their tu­ition down and their en­roll­ments up. Iron­ic­ally, neither Con­gress nor the White House can do much to lower tu­ition, be­cause most fed­er­al col­lege aid goes dir­ectly to stu­dents. Still, the high­er-edu­ca­tion law au­thor­iz­ing many stu­dent-aid pro­grams ex­pires next year, which will give Con­gress the op­por­tun­ity to tinker with the for­mu­las and the White House the chance to talk about it.
Trans­port­a­tion
By Fawn John­son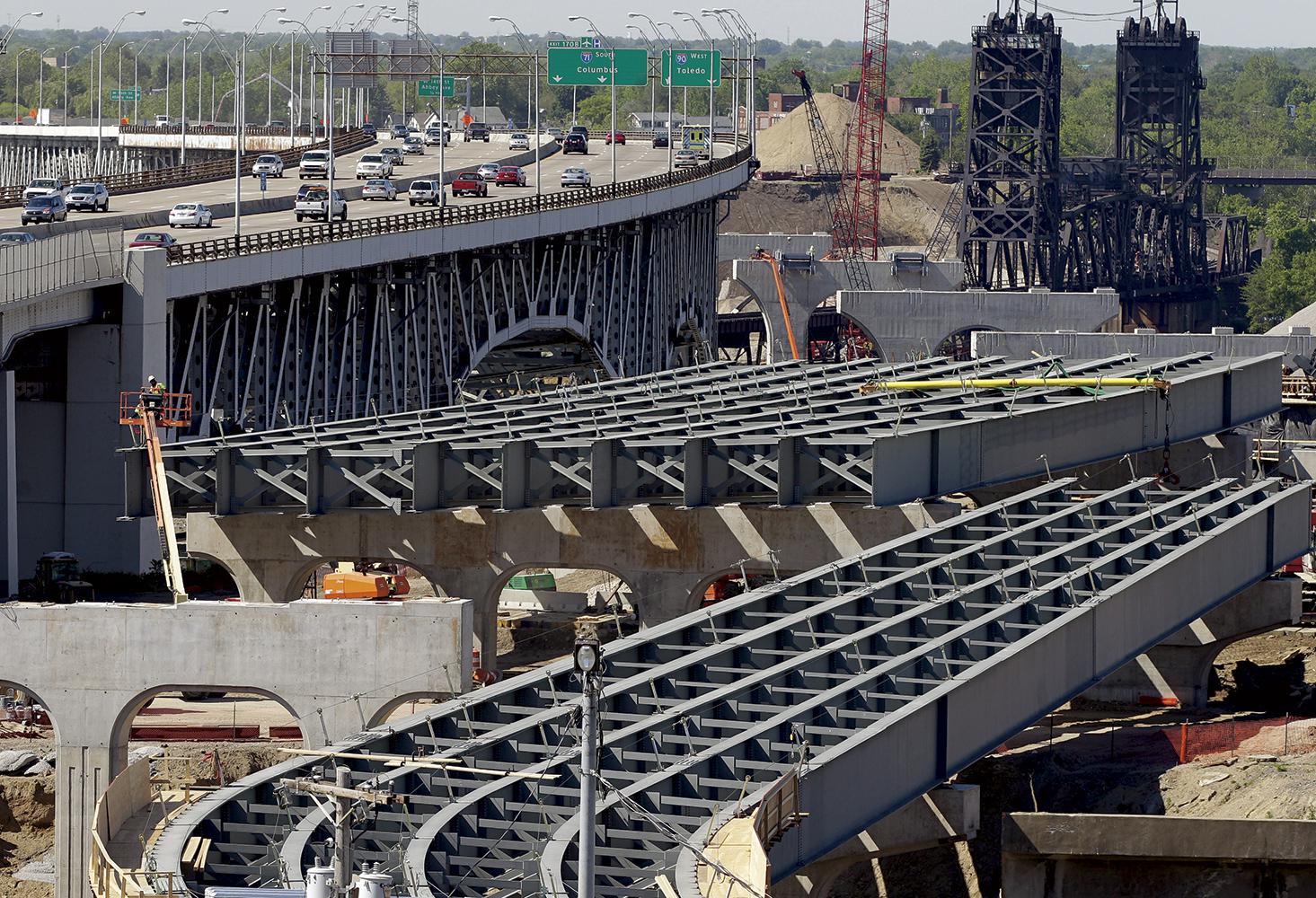 On trans­port­a­tion, Obama can plan on start­ing his second term the same way he began his first. Then, as now, the fund­ing crisis for the na­tion's high­ways was a few years off but ap­proach­ing fast. And poli­cy­makers still don't have a strategy for what to do when the cur­rent high­way au­thor­ity ex­pires in 2014.
Last year, Con­gress and the ad­min­is­tra­tion man­aged to put off the toughest de­cisions about how to fin­ance the na­tion's roads and bridges when they passed a mini-high­way bill to keep fund­ing at cur­rent levels for two years. (High­way bills tra­di­tion­ally last for five years.) The prob­lems that be­fuddled them then have not gone away. The 18.4-cent-per-gal­lon fed­er­al gas tax can­not keep up with the cost of road main­ten­ance, but too many mem­bers don't want to raise it. A five-year meas­ure costs at least $300 bil­lion, a fright­en­ing price tag in an age of aus­ter­ity. Mean­while, none of the more soph­ist­ic­ated policy ideas for re­work­ing the sys­tem — an in­fra­struc­ture bank, a plan to re­place the gas tax with driver pay­ments based on vehicle mileage — has left the start­ing block.
Just as in Obama's first term, budget troubles have pushed a long-term fed­er­al in­fra­struc­ture plan off every­one's pri­or­ity list. Obama barely men­tioned in­fra­struc­ture in his reelec­tion cam­paign, and when he did, it was to re­vive a sug­ges­tion he made a year earli­er to use war sav­ings to pay for short-term in­vest­ment. Mean­while, the Trans­port­a­tion De­part­ment stands to lose about $1 bil­lion if law­makers don't reach a deal to avert the fisc­al cliff.
A vo­cal minor­ity in Con­gress wants to fund fed­er­al high­ways only through the gas tax, which would in­volve a 35 per­cent cut in cur­rent fund­ing. The Bi­par­tis­an Policy Cen­ter is­sued a re­port in Septem­ber pre­dict­ing that such a cut would in­crease traffic con­ges­tion and de­crease trans­it op­tions in met­ro­pol­it­an re­gions. States might be able to make up about half of the loss for high­ways through in­creased tolls and state taxes, the re­port said, but they could not count on sim­il­ar mech­an­isms to fund trans­it sys­tems. The mess could al­ter the pub­lic en­nui that AAA Pres­id­ent Robert Dar­bel­net be­moaned on Na­tion­al Journ­al's trans­port­a­tion ex­perts' blog. "We've all been sound­ing the alarm on this top­ic for years now, but the pub­lic hasn't en­gaged," he wrote. And it seems un­likely that the next year will bring any more clar­ity about how to pay for trans­port­a­tion.
For­eign Policy
By James Kit­field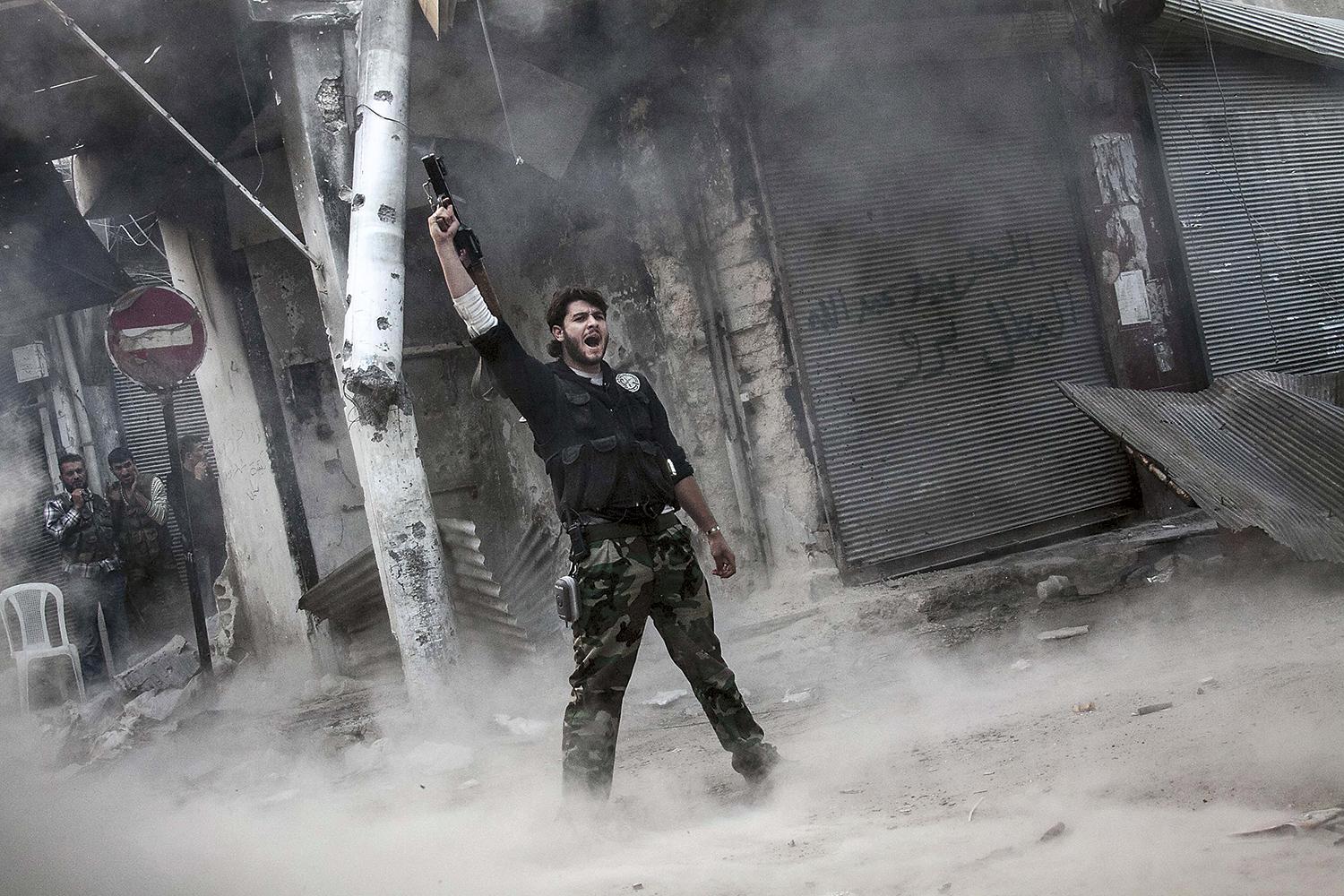 Emer­ging from the bubble of a do­mest­ic­ally fo­cused cam­paign, Obama will find a world that did not stand still for Amer­ic­an polit­ics. And giv­en that his for­eign-policy plat­form fo­cused on little more than with­draw­ing from Afgh­anistan and "na­tion-build­ing here at home," he won't have a man­date in this arena.
The Ar­ab Spring began a civil war in Syr­ia that has claimed more than 30,000 lives. Dur­ing the pres­id­en­tial cam­paign, the Obama ad­min­is­tra­tion es­sen­tially held the es­cal­at­ing con­flict at arm's length while the rebels fight­ing the des­pot­ic Pres­id­ent Bashar al-As­sad be­came more rad­ic­al­ized, with mil­it­ant Is­lam­ists grav­it­at­ing to the fight and threat­en­ing to turn Syr­ia in­to a breed­ing ground for ter­ror­ism. So Syr­ia's neigh­bors, es­pe­cially Is­rael, are es­pe­cially wor­ried about who will con­trol As­sad's chem­ic­al-weapons stock­pile. Syr­ia's sec­tari­an and eth­nic vi­ol­ence — Sunni versus Shiite, Kurd versus Ar­ab — has already spilled in­to Le­ban­on and Tur­key, and it now threatens Ir­aq. Per­haps most im­port­ant, key U.S. al­lies such as Saudi Ar­a­bia, Jordan, the Gulf States, and es­pe­cially Tur­key are ques­tion­ing U.S. lead­er­ship. The Obama ad­min­is­tra­tion's as­sert­ive ef­forts this week to uni­fy the Syr­i­an op­pos­i­tion amounts to an ad­mis­sion that the status quo in Syr­ia is un­sus­tain­able.
Next year could also prove de­cis­ive in the loom­ing con­front­a­tion over Ir­an's sus­pec­ted nuc­le­ar-weapons pro­gram. Dur­ing the elec­tion, Obama went fur­ther than any pre­de­cessor in tak­ing the de­fens­ive op­tion — "con­tain­ment" of a nuc­le­ar-armed Ir­an — off the table, sug­gest­ing that his ad­min­is­tra­tion would use pree­mpt­ive mil­it­ary force rather than al­low Ir­an to ac­quire the bomb. That was not enough for hawk­ish Is­raeli Prime Min­is­ter Ben­jamin Net­an­yahu, however, who in­sists that the win­dow for sanc­tions to de­ter Ir­an is clos­ing. His re­cent U.N. speech warned that by next sum­mer, Ir­an's nuc­le­ar-weapons pro­gram will cross a "red line" bey­ond which Is­rael has long threatened to use mil­it­ary force, with or without U.S. par­ti­cip­a­tion.
As the world's su­per­power, the United States has for dec­ades tried to in­teg­rate China in­to the in­ter­na­tion­al or­der. But a host of factors have re­cently com­plic­ated that task. Both Obama and Rom­ney staked out tough po­s­i­tions on trade with China — an elec­tion-sea­son standby that nev­er­the­less an­noyed Beijing of­fi­cials, who hold more than $1 tril­lion in U.S. debt. China is also in the midst of a once-a-dec­ade lead­er­ship trans­ition. Xi Jin­ping, the na­tion's next gen­er­al sec­ret­ary, faces destabil­iz­ing chal­lenges, from a slow­ing eco­nomy to grow­ing pub­lic de­mand for polit­ic­al re­form. Mean­while, Obama's stra­tegic "pivot" to Asia has in­censed Chinese mil­it­ary lead­ers, who view it as a form of con­tain­ment. China has also ad­op­ted a bel­li­ger­ent pos­ture to­ward its claims on dis­puted is­lands in the South and East Chinese seas, sug­gest­ing that mil­it­ary of­ficers may be tak­ing ad­vant­age of the lead­er­ship trans­ition to in­crease their in­flu­ence.
Trans-At­lantic re­la­tions, too, could vex Obama. Al­though the White House can do little more than dis­pense ad­vice, a debt de­fault by a euro­zone coun­try could plunge the glob­al eco­nomy in­to re­ces­sion. On the mil­it­ary front, in­debted NATO al­lies con­tin­ue to cut de­fense spend­ing to the bone, even after the 2011 Liby­an air op­er­a­tion ex­posed sig­ni­fic­ant short­falls in their mil­it­ary cap­ab­il­it­ies. A with­draw­al of NATO forces from Afgh­anistan sched­uled for the end of 2014 could be­come an­oth­er source of al­li­ance di­vi­sion if, as many ex­perts fear, the Afghan gov­ern­ment and se­cur­ity forces can­not take con­trol of their coun­try. Fi­nally, the Obama ad­min­is­tra­tion's pivot to Asia, with­draw­al of most for­ward-de­ployed troops from Ger­many, and de­cision not to lead NATO's Libya op­er­a­tion has some al­lies ques­tion­ing the U.S. com­mit­ment to the al­li­ance.
Na­tion­al Se­cur­ity
By James Kit­field
War- and re­ces­sion-weary voters simply didn't want to hear about Afgh­anistan dur­ing the pres­id­en­tial cam­paign, and, with few ex­cep­tions, both can­did­ates ob­liged them. Yet a series of set­backs there have de­creased the pro­spect that U.S. and NATO forces will leave be­hind a stable coun­try in two years. Partly be­cause of in­ad­equate vet­ting for Taliban in­filt­ra­tion, for in­stance, Afghan se­cur­ity forces have re­peatedly at­tacked co­ali­tion troops, mak­ing it dif­fi­cult to trans­fer se­cur­ity re­spons­ib­il­it­ies. At­tempts to ne­go­ti­ate with the Taliban to end a war al­most no one thinks can be won mil­it­ar­ily have also failed; in­sur­gents ap­pear to be wait­ing out the co­ali­tion's 2014 with­draw­al.
Between now and then, the ad­min­is­tra­tion must set a sched­ule for pulling out the re­main­ing 68,000 U.S. troops. Amer­ic­an mil­it­ary lead­ers want max­im­um troop levels, but Obama has re­jec­ted their pre­vi­ous re­quests for a full-court press. His ad­min­is­tra­tion must also de­term­ine the size of a re­sid­ual sup­port force to linger past 2014, as well as the num­ber of Afghan troops that Wash­ing­ton and its al­lies are will­ing to bank­roll once NATO com­bat op­er­a­tions end. But the ad­min­is­tra­tion has not solved two po­ten­tially fatal flaws that dog the Afghan strategy: a cor­rupt Afghan gov­ern­ment that has struggled to ex­tend its au­thor­ity well bey­ond Ka­bul, and un­con­tested Taliban sanc­tu­ar­ies across the bor­der in Pakistan. Many ex­perts now be­lieve the cur­rent strategy will lead to a pro­trac­ted civil war in Afgh­anistan once NATO de­parts.
The killing in Libya of U.S. Am­bas­sad­or Chris Stevens by mil­it­ant Is­lam­ists points to a grow­ing na­tion­al-se­cur­ity threat: The Ar­ab Spring re­bel­lions have cre­ated ad­di­tion­al space for Is­lam­ist ex­trem­ist groups to op­er­ate. An­sar al-Sharia, sus­pec­ted in the Benghazi at­tack, is one of nu­mer­ous mi­li­tias that vie with the nas­cent Liby­an gov­ern­ment for primacy. Al-Qaida in the Ar­a­bi­an Pen­in­sula, which has launched mul­tiple ter­ror­ist plots against the United States, took ad­vant­age of polit­ic­al tur­moil to seize ter­rit­ory in Ye­men. After a mil­it­ary coup toppled the gov­ern­ment in Mali this year, the Qaida-linked ex­trem­ists of An­sar Dine seized power and en­forced sharia in the coun­try's north. Is­lam­ist mil­it­ants in Egypt have at­tacked po­lice check­points in the Sinai and launched cross-bor­der strikes against Is­rael. Ji­hadists groups are flock­ing to the civil war in Syr­ia, threat­en­ing to take root in­side an in­creas­ingly rad­ic­al­ized Syr­i­an re­bel­lion. And al-Qaida in Ir­aq re­mains a po­tent threat to Bagh­dad's weak gov­ern­ment.
After a wave of cy­ber­at­tacks against large U.S. fin­an­cial in­sti­tu­tions and the Saudi Ar­a­bi­an state oil com­pany, the Pentagon has pushed Con­gress for le­gis­la­tion re­quir­ing tough­er cy­ber­se­cur­ity stand­ards at in­fra­struc­ture fa­cil­it­ies in the private sec­tor. Without such safe­guards, the United States is vul­ner­able to a "cy­ber Pearl Har­bor," De­fense Sec­ret­ary Le­on Pan­etta warned last month.
Closer to home, Obama is try­ing to shave $487 bil­lion from de­fense spend­ing over a dec­ade — one of the shal­low­est post­war cuts in his­tory — without re­peat­ing the Pentagon's 1990s "pro­cure­ment hol­i­day." That hi­atus left today's ar­sen­al (much of which dates from the Re­agan-era buildup) badly in need of up­grades. Rom­ney chided Obama for over­see­ing the smal­lest U.S. Navy since 1917 and the old­est Air Force since 1947. He lost the elec­tion, but he had a point.
This art­icle ap­peared in print as "Just the Be­gin­ning."