Add to Briefcase
Jan. 24, 2013, 3 p.m.
CON­SULT­ING GAME
John Good­win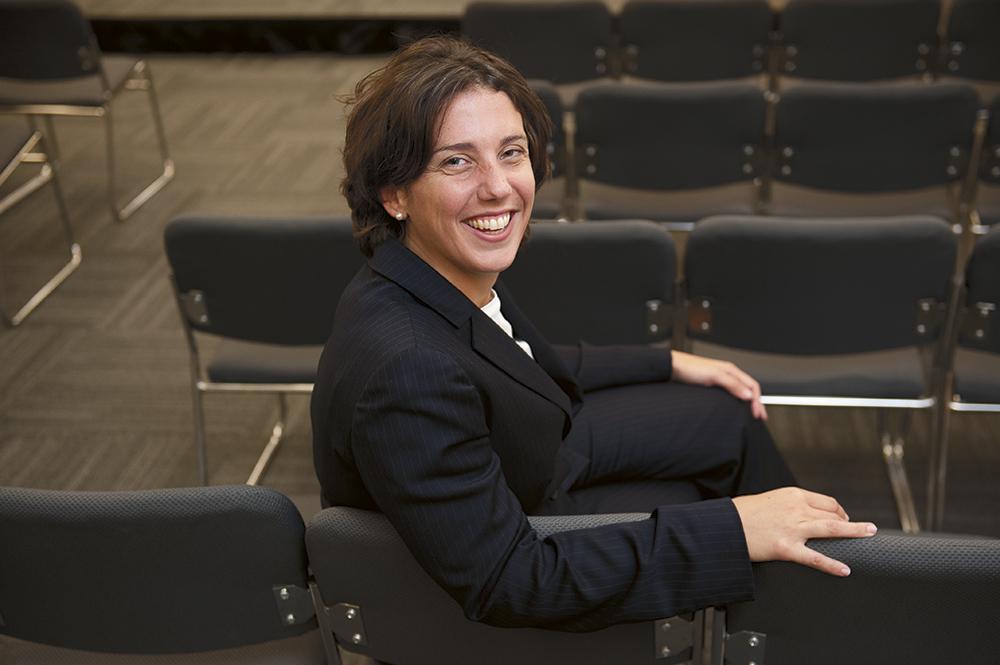 Boy­cot­ting so­cial me­dia may be an op­tion for Lud­dites and cur­mudgeons but not for policy-ori­ented groups. "Nearly every com­pany, trade as­so­ci­ation, and or­gan­iz­a­tion em­braces it — it's really no­tice­able if you're not," says John Good­win, who was re­cently named a vice pres­id­ent at the Her­ald Group.
The former chief of staff for Rep. Raul Lab­rador, R-Idaho, has ad­vised polit­ic­al act­ors on the "be­ne­fits and pit­falls" of so­cial me­dia since the mid-2000s, when Face­book was still con­fined to col­lege cam­puses. The un­reg­u­lated so­cial-me­dia space is, by and large, a boon for elec­ted of­fi­cials, he says, al­though ill-con­ceived tweets can be fatal.
"So­cial me­dia is an un­mon­itored for­um, where people share both the truth and lies"…. Over­all, however, so­cial me­dia has prob­ably made [polit­ic­al com­mu­nic­a­tions] a little easi­er. If you're a con­gres­sion­al staffer, it makes in­form­a­tion that you're tar­get­ing to the Hill a lot easi­er to trans­mit."
Good­win, 34, grew up in Cran­ston, R.I., the son of a sur­vey­or. After gradu­at­ing from Mary­mount Uni­versity in Ar­ling­ton, Va., he worked for News Me­dia Strategies and later the Na­tion­al Stone, Sand and Gravel As­so­ci­ation and the Na­tion­al Mar­ine Man­u­fac­tur­ers As­so­ci­ation. An avid hunter, Good­win spent a num­ber of years at the Na­tion­al Rifle As­so­ci­ation.
Chris­toph­er Snow Hop­kins
AD­VIS­ORY GROUPS
Vanessa Sinders
After learn­ing from one of the mas­ters about the na­tion's debt prob­lem, Vanessa Sinders is tack­ling the is­sue as the new chief of staff for the Cam­paign to Fix the Debt.
Sinders, 32, spent sev­en years work­ing for Sen. Judd Gregg, R-N.H., be­fore his re­tire­ment in 2010. She served as an aide while Gregg was chair­man of the Sen­ate Budget Com­mit­tee and had debt-re­duc­tion and de­fi­cit-elim­in­a­tion at the top of his agenda. Gregg is now one of three co­chair­men of the Cam­paign to Fix the Debt.
"He is a very per­suas­ive ar­guer on the need to do something about the debt and has a big role in our group and the dis­cus­sion in gen­er­al," Sinders says. "It's neat to come back and work with him again."
The Cam­paign to Fix the Debt was foun­ded by Er­skine Bowles, a White House chief of staff in the Clin­ton ad­min­is­tra­tion, and former Sen. Alan Simpson, R-Wyo. The two chaired the Na­tion­al Com­mis­sion on Fisc­al Re­spons­ib­il­ity and Re­form that made re­com­mend­a­tions for solv­ing the na­tion's fisc­al prob­lems in Decem­ber 2010. In ad­di­tion to Gregg, former Demo­crat­ic Gov. Ed Rendell of Pennsylvania and New York City May­or Mi­chael Bloomberg, an in­de­pend­ent, co­chair the cam­paign.
Much of the group's fo­cus is on mar­shal­ing busi­ness lead­ers, gov­ern­ment of­fi­cials, and voters around the coun­try to de­mand ac­tion on debt and fisc­al prob­lems. It has op­er­a­tions in 23 states in ad­di­tion to Wash­ing­ton. The group doesn't ad­voc­ate a par­tic­u­lar plan for resolv­ing the fisc­al mess, but it pro­motes core prin­ciples such as a gradu­al ap­proach to fix­ing the debt and a bi­par­tis­an ef­fort to ad­dress the budget.
"Be­ing chief of staff means you're in­volved in everything," Sinders says. "It's not just keep­ing the trains run­ning on time," but also tak­ing part in policy dis­cus­sions and mak­ing sure 100 staffers are all on the same page.
Sinders came to Wash­ing­ton in 2003 by way of Stow, Mass., Dart­mouth Col­lege, and Chica­go, where she spent a year work­ing at a real-es­tate in­vest­ment firm. She and a friend headed to the cap­it­al without jobs or hous­ing, but net­work­ing landed her a meet­ing with Gregg's Sen­ate staff and a job as a le­gis­lat­ive as­sist­ant. When Gregg be­came Budget Com­mit­tee chair­man in 2005, she moved to the pan­el staff and later re­turned to Gregg's Sen­ate of­fice.
After the sen­at­or an­nounced his plans to step down in 2010, Sinders moved to the of­fice of Sen. Scott Brown, R-Mass., first as le­gis­lat­ive as­sist­ant and then as chief of staff, un­til Brown's loss in Novem­ber.
Sinders says that as a Sen­ate Budget Com­mit­tee staffer, she had heard Maya MacGuineas, head of the Cam­paign to Fix the Debt and pres­id­ent of the Com­mit­tee for a Re­spons­ible Fed­er­al Budget, testi­fy a num­ber of times and found her­self agree­ing with the mes­sage. So when MacGuineas and the cam­paign called her late last fall about com­ing on board, she read­ily said yes.
"After work­ing on the Hill for 10 years, I see we need to find a way to help them reach a deal," Sinders says.
Mike Mag­n­er
AT THE BAR
Charles Clapton
At the end of the 112th Con­gress, Charles Clapton's wife is­sued a dir­ect­ive. Mi­grat­ing to the private sec­tor "be­came an im­per­at­ive," says the former health policy dir­ect­or for the Sen­ate Health, Edu­ca­tion, Labor, and Pen­sions Com­mit­tee. "It was no longer an op­tion."
As a part­ner in the health prac­tice at Hogan Lov­ells, Clapton will ad­vise cli­ents on the im­plic­a­tions of a law he adam­antly op­posed. Re­flect­ing on the Wag­n­eri­an saga that ac­com­pan­ied pas­sage of the Af­ford­able Care Act, Clapton sees the health care law as the nadir of con­gres­sion­al comity.
"This may sound na­ive and Pol­ly­an­naish, but at the end of the day, Con­gress works best when you can ac­tu­ally reach bi­par­tis­an con­sensus," in­sists the Re­pub­lic­an stal­wart. "That was one of the biggest prob­lems with the health care law, and it's go­ing to con­tin­ue to be a prob­lem, be­cause no Re­pub­lic­an ever voted for or sup­por­ted it. There will al­ways be prob­lems with something as big and com­pre­hens­ive as this — it's in­ev­it­able — but with the Af­ford­able Care Act, Re­pub­lic­ans are in a po­s­i­tion to say, "˜Look, we told you so.' "
Raised in New­ton, Mass., Clapton earned a "su­per-use­ful, rel­ev­ant lib­er­al-arts de­gree" from Bo­ston Col­lege and then spent two years as a paralegal in Bo­ston be­fore en­rolling in law school at Cath­ol­ic Uni­versity. "I ex­pec­ted to re­turn home [from Wash­ing­ton] after a year or two"…. That was now 17 years ago."
He has since hopscotched around Cap­it­ol Hill, start­ing with the Sen­ate Ju­di­ciary Com­mit­tee be­fore join­ing the of­fice of then-Rep. Har­ris Fawell, R-Ill. Next, Clapton spent a num­ber of years on the staff of the House En­ergy and Com­merce Com­mit­tee, fol­lowed by ap­point­ments in the of­fice of then-Speak­er Den­nis Hastert, R-Ill., and the House Ways and Means Com­mit­tee.
"This is one of the reas­ons I left the Hill," he quips. "After driv­ing sev­en mem­bers in­to re­tire­ment, I'm not sure who would have hired me"…. Even­tu­ally, you reach a point in your ca­reer where you know it's time to go. I al­ways told my­self that, when it got to a point where the job wasn't com­pletely mo­tiv­at­ing me, it was time to try something new. There are so many oth­er good staff who really want to be there. I saw, on more than a few oc­ca­sions, staff who stayed too long — I didn't want to be that per­son."
The 44-year-old base­ball fan­at­ic, who re­mains loy­al to Bo­ston's sports fran­chises, is in­doc­trin­at­ing his 4-year-old in the ways of Bean­town. "The sig­nal achieve­ment of my adult life was get­ting my son to boo his grand­moth­er, who's a diehard Yan­kees fan."
C.S.H.
CON­SULT­ING GAME
An­neke Green
Last month, An­neke Green sub­mit­ted what Fish­BowlDC — an on­line gos­sip­mon­ger for the chat­ter­ing classes — sub­sequently called the "ball­si­est resig­na­tion let­ter we've ever seen." In just three sen­tences, the 32-year-old la­cer­ated her su­per­i­ors.
"The Wash­ing­ton Times today is the most un­pro­fes­sion­al and dis­hon­est or­gan­iz­a­tion I have ever en­countered," wrote Green, then the news­pa­per's deputy Op-Ed ed­it­or. "I can't con­tin­ue to spend the li­on's share of my pro­fes­sion­al time fight­ing un­eth­ic­al prac­tices be­ing pushed by top lead­ers in the com­pany."
A month later, Green has as­sumed a less truc­u­lent pos­ture, de­clin­ing to com­ment fur­ther on the ed­it­or­i­al prac­tices that promp­ted her to resign. Last week, the former aide in the speech­writ­ing of­fice of Pres­id­ent George W. Bush was named a seni­or dir­ect­or at the White House Writers Group, a polit­ic­al con­sult­ing firm foun­ded in 1993 by Clark S. Judge and Joshua Gilder, former speech­writers for Pres­id­ent Re­agan. Green is already en­gaged in match­ing ed­it­or­i­als to suit­able pub­lic­a­tions on be­half of the firm's cli­ents.
"You al­ways have to ask your­self, "˜Who is the audi­ence? Where would there be a nat­ur­al fit in terms of rais­ing aware­ness for an is­sue or ad­voc­at­ing something?' " she says. "Each pub­lic­a­tion has its own in­terests or fo­cus. For ex­ample, you wouldn't try to place a piece on farm­ing prac­tices in The Wall Street Journ­al."
The daugh­ter of a re­tired nav­al of­ficer, Green did not grow up in any one place and "ap­pre­ci­ates the fact that, here in D.C., nobody is from here." She re­ceived a de­gree in Eng­lish from As­bury Col­lege (now As­bury Uni­versity) in Wilmore, Ky., des­pite the ad­mon­i­tions of her friends. "I was told you couldn't do any­thing with Eng­lish, but I'd like to think that maybe I've proven that's not the case."
After gradu­at­ing, she came to Wash­ing­ton as an aide to Sen. Mitch Mc­Con­nell, R-Ky., fol­low­ing him to the whip's of­fice in 2003. After a stop in the George W. Bush White House, Green be­came a press li­ais­on and speech­writer in the Health and Hu­man Ser­vices De­part­ment's Ad­min­is­tra­tion for Chil­dren and Fam­il­ies.
— the PBS min­iser­ies about turn-of-the-cen­tury Eng­lish gentry — is Green's "guilty pleas­ure," but she sub­sists on a diet of Char­lotte Brontë and Edith Whar­ton, salted with non­fic­tion books about con­tem­por­ary af­fairs.
C.S.H.
IN THE TANKS
Max­mil­lian An­ger­holzer III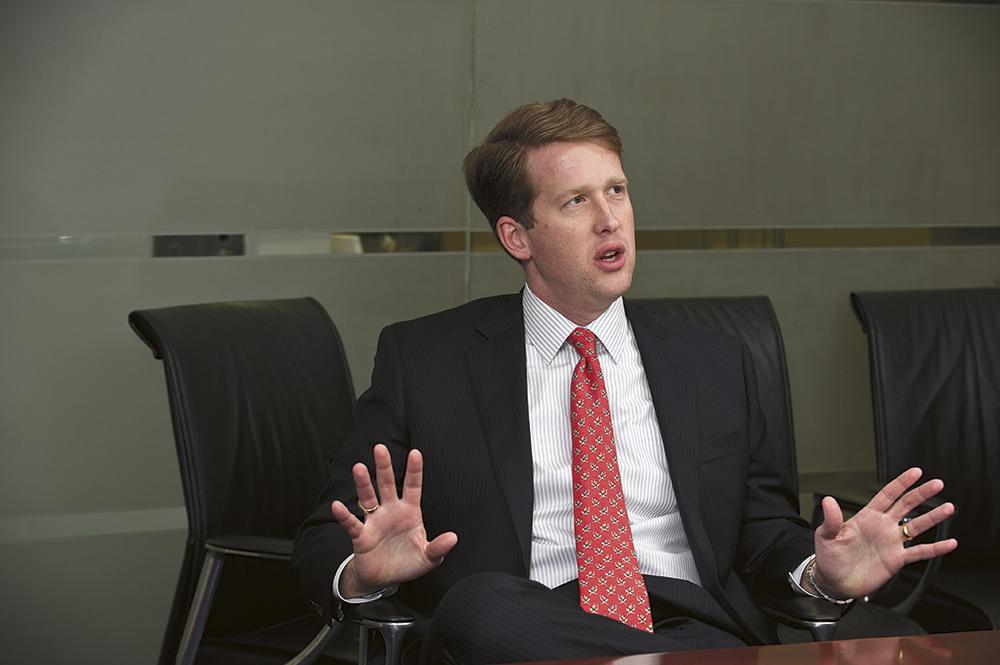 Long­time Wash­ing­ton sage Dav­id Ab­shire has turned over the reins of the Cen­ter for the Study of the Pres­id­ency and Con­gress to Max­mil­lian An­ger­holzer III — bet­ter known as Max — who has been in­volved with the cen­ter since his col­lege days at the Uni­versity of the South in the late 1990s.
Ab­shire, a former U.S. am­bas­sad­or to NATO who cofoun­ded the Cen­ter for Stra­tegic and In­ter­na­tion­al Stud­ies a half-cen­tury ago, re­mains vice chair­man and coun­selor at the think tank on the pres­id­ency and Con­gress, but he is wind­ing down some of his re­spons­ib­il­it­ies as he turns 87 this year.
He didn't have to look far for his suc­cessor as pres­id­ent and CEO. An­ger­holzer was in the cen­ter's fel­low­ship pro­gram as a col­lege stu­dent, then be­came an in­tern in 2000, and has been on staff ever since. The Mo­bile, Ala., nat­ive says that Ab­shire, who hails from Ten­ness­ee, ap­pre­ci­ated An­ger­holzer's South­ern roots and the fact that he stud­ied at the Uni­versity of the South in Se­wanee, Tenn.
"Dave and I hit it off," An­ger­holzer says. He says he sees his role, first and fore­most, as car­ry­ing on what Ab­shire star­ted in 1965. "This is an amaz­ing op­por­tun­ity to carry his leg­acy for­ward," An­ger­holzer says. "There are not enough people like Dave Ab­shire in Wash­ing­ton."
The cen­ter's mis­sion is to "pro­mote lead­er­ship in the Pres­id­ency and the Con­gress to gen­er­ate in­nov­at­ive solu­tions to cur­rent na­tion­al chal­lenges," ac­cord­ing to its web­site. An­ger­holzer says, "It's an op­por­tun­ity to help build con­sensus, with par­tic­u­lar em­phas­is on the les­sons of his­tory."
Bring­ing people to­geth­er in today's highly par­tis­an cli­mate is a dif­fi­cult task, but An­ger­holzer notes that the hit movie Lin­coln "re­minds us we have had many un­civil peri­ods in our his­tory."
The Cen­ter for the Study of the Pres­id­ency and Con­gress has a small budget by Wash­ing­ton think-tank stand­ards (around $2 mil­lion per year), but with power play­ers such as former White House ad­viser Dav­id Ger­gen and former Comp­troller Gen­er­al Dav­id Walk­er on its board, it has heavy­weight in­flu­ence, An­ger­holzer says. One ex­ample: The cen­ter was an in­stig­at­or for the Ir­aq Study Group co­chaired by former Sec­ret­ary of State James Baker and former Rep. Lee Hamilton, D-Ind., that made re­com­mend­a­tions in 2006 for resolv­ing the con­flict in Ir­aq.
An­ger­holzer, 35, had his first taste of Wash­ing­ton polit­ics dir­ectly on the Sen­ate floor when he was a door­keep­er in 1998 while a col­lege in­tern for Sen. Jeff Ses­sions, R-Ala. As an en­for­cer of the Sen­ate's rules of de­cor­um, he once had to tell Sur­geon Gen­er­al Ever­ett Koop that he couldn't lean for­ward on the rail­ing of the vis­it­ors' gal­lery.
Since join­ing the cen­ter 12 years ago, An­ger­holzer has branched out to oth­er or­gan­iz­a­tions, in­clud­ing some in which Ab­shire has played a role. He is a seni­or ad­viser to the grant-mak­ing Richard Lounsbery Found­a­tion; the co­ordin­at­or of the Trin­ity Roundtable run by Trin­ity Wall Street in New York City; and a seni­or ad­viser to Ridge­wood Part­ners, an in­vest­ment firm in Re­ston, Va.
M.M.
LOBBY SHOPS
Ry­an Long
In a move he de­scribes as "bit­ter­sweet," Ry­an Long has left his post as chief coun­sel to House En­ergy and Com­merce's Health Sub­com­mit­tee to join BGR Gov­ern­ment Af­fairs, the lob­by­ing firm foun­ded in 1991 by Re­pub­lic­an stal­warts Haley Bar­bour and Ed Ro­gers.
Long, a new vice pres­id­ent at BGR, says it was tough to leave the En­ergy and Com­merce staff after more than five years with the Health Sub­com­mit­tee and 15 years on Cap­it­ol Hill.
"I was not ne­ces­sar­ily look­ing to leave," says Long, 37. "But when BGR calls, and they have such re­spect and such lu­minar­ies "… it's hard not to listen."
Long was born in New Mex­ico and lived "all over the place" grow­ing up, but he ad­op­ted North Car­o­lina as his home state after gradu­at­ing from the Uni­versity of North Car­o­lina (Chapel Hill). With his sights set on Wash­ing­ton, he went through a list of mem­bers he'd like to work for and ended up with an in­tern­ship in the of­fice of then-Rep. Charles Taylor, R-N.C. After gradu­ation, Long landed on the staff of the late Rep. Charlie Nor­wood, R-Ga., in 1998.
Nor­wood was the co­spon­sor with Rep. John Din­gell, D-Mich., of a "pa­tient bill of rights" that passed the House in 1999 but died in the Sen­ate, and Long's work on health care is­sues had be­gun. He moved to the of­fice of Rep. Joe Bar­ton, R-Texas, and spent five years there, in­clud­ing as le­gis­lat­ive dir­ect­or in 2003 and 2004. He moved to the En­ergy and Com­merce Com­mit­tee staff after Bar­ton be­came chair­man.
While in Bar­ton's of­fice, Long went to the Colum­bus School of Law at Cath­ol­ic Uni­versity in the even­ings and earned his law de­gree in May 2005. A year later, he was named chief coun­sel on the Health Sub­com­mit­tee.
The bit­ter par­tis­an fight over health care re­form was a frus­trat­ing ex­per­i­ence for Re­pub­lic­ans in the minor­ity at the time, Long says, but things im­proved in 2011 and 2012 when mem­bers of both parties came to­geth­er to pass food-safety and Food and Drug Ad­min­is­tra­tion re­forms.
M.M.