This week at a White House sum­mit on edu­ca­tion, more than 100 col­lege pres­id­ents will heed Pres­id­ent Obama's call to boost the suc­cess of low-in­come stu­dents, com­mit­ting to a wide range of im­prove­ment meas­ures, such as en­rolling more low-in­come stu­dents and bol­ster­ing fac­ulty ment­or­ing and peer-sup­port sys­tems to en­sure that those stu­dents thrive. Obama's fo­cus on equal edu­ca­tion re­flects a long­stand­ing but yet-to-be-real­ized na­tion­al com­mit­ment to mak­ing high­er edu­ca­tion ac­cess­ible for more Amer­ic­ans.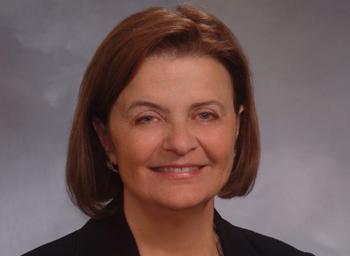 H. Kim Bot­tomly is pres­id­ent of Wellesly Col­lege. (Cour­tesy photo)This fo­cus on low-in­come stu­dents comes at a cru­cial time. Nearly 50 years after Lyn­don John­son set forth a vis­ion of "the Great So­ci­ety," de­mand­ing "an end to poverty and ra­cial in­justice" and call­ing for "every young mind" to have ac­cess to "the farthest reaches of thought and ima­gin­a­tion," high­er edu­ca­tion re­mains ho­mo­gen­ous in one strik­ing way. So­cioeco­nom­ic­ally, we are not di­verse.
Even with past pro­gress achieved by Pell Grants and oth­er fed­er­al pro­grams, low-in­come stu­dents en­roll and fin­ish col­lege at a much lower rate than their more af­flu­ent peers. Ac­cord­ing to the Na­tion­al Cen­ter for Edu­ca­tion Stat­ist­ics, the col­lege en­roll­ment rate for low-in­come stu­dents was about 50 per­cent in 2011, com­pared with more than 80 per­cent for high-in­come stu­dents.
One im­port­ant reas­on for this is the lack of in­form­a­tion re­gard­ing col­lege costs. Many low- and middle-in­come fam­il­ies as­sume they can­not af­ford a private four-year col­lege. Many high-achiev­ing, lower-in­come stu­dents don't even ap­ply to, much less at­tend, se­lect­ive schools. Yet se­lect­ive col­leges of­ten have large en­dow­ments that en­able them to of­fer sub­stan­tial fin­an­cial-aid pack­ages, to have need-blind ad­mis­sions policies, and to re­duce or even elim­in­ate loan bur­dens for stu­dents from the low­est in­come levels. These se­lect­ive schools may cost even less than the loc­al pub­lic uni­versity. A New York Times art­icle last March showed, for ex­ample, that the av­er­age cost per year at the Uni­versity of Wis­con­sin sys­tem for a low-in­come stu­dent is $10,000; for the same stu­dent, Har­vard would cost $1,300.
There is an ob­vi­ous dis­con­nect between what fam­il­ies think they will need to pay, and what col­lege ac­tu­ally costs — and this dis­con­nect is one part of the ex­plan­a­tion for un­equal ac­cess. Provid­ing more ac­cess­ible and ac­cur­ate in­form­a­tion about ac­tu­al col­lege costs is a cru­cial first step to­ward achiev­ing Obama's call for help­ing more Amer­ic­ans enter in­to and suc­ceed in high­er edu­ca­tion.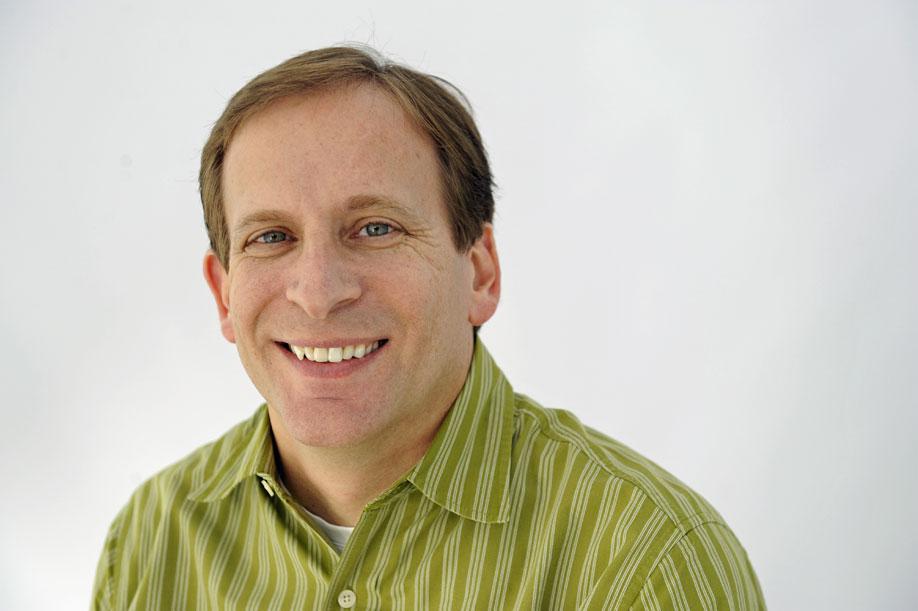 Welles­ley eco­nom­ics pro­fess­or Phil­lip B. Lev­ine led the de­vel­op­ment of the col­lege's quick-cost es­tim­at­or. (Cour­tesy photo)For Welles­ley Col­lege, as for many oth­er col­leges, re­cruit­ing and help­ing tal­en­ted stu­dents from all back­grounds suc­ceed is a top pri­or­ity. A key chal­lenge to meet­ing that goal is at­tract­ing those high-achiev­ing stu­dents who as­sume they can't af­ford a se­lect­ive col­lege. Though that chal­lenge is unique for every in­sti­tu­tion, we've de­veloped one low-cost solu­tion that is simple enough to share quite widely: My In­Tu­ition: Welles­ley's Quick Col­lege Cost Es­tim­at­or provides any­one with an In­ter­net con­nec­tion ac­cess to a pre­lim­in­ary tu­ition es­tim­ate. While all schools are now re­quired to of­fer a net-price cal­cu­lat­or, these tools are of­ten in­tim­id­at­ing and cum­ber­some, fre­quently re­quir­ing an­swers to some 50 ques­tions. With My in­Tu­ition, pro­spect­ive stu­dents can ob­tain an ac­cur­ate es­tim­ate in about three minutes by an­swer­ing just six straight­for­ward fin­an­cial ques­tions.
Res­ults ob­tained from our cal­cu­lat­or sug­gest that roughly 90 per­cent of fam­il­ies in the United States with col­lege-age chil­dren are eli­gible for fin­an­cial aid at Welles­ley. Pro­spect­ive stu­dents could pay as little as $2,000 in out-of-pock­et ex­penses for those fam­il­ies earn­ing up to $40,000 per year, and up to an es­tim­ated fam­ily con­tri­bu­tion of $29,000 for fam­il­ies earn­ing between $125,000 and $150,000 an­nu­ally. (See the ab­stract and ac­cess the pa­per pub­lished by the Hamilton Pro­ject.)
Be­cause many schools share a sim­il­ar meth­od­o­logy for eval­u­at­ing fin­an­cial need, My in­Tu­ition can be eas­ily ad­ap­ted and im­ple­men­ted at oth­er col­leges. By broad­en­ing the ap­plic­ab­il­ity of the Welles­ley-de­veloped tool, schools na­tion­wide can help fam­il­ies make more in­formed de­cisions about their col­lege op­tions. We are com­mit­ted to help­ing to ex­pand the use of My in­Tu­ition else­where, be­cause we want to in­crease the num­ber of low-in­come stu­dents who ap­ply not only to Welles­ley, but also to many oth­er col­leges.
For John­son, the "Great So­ci­ety" was nev­er "a safe har­bor, a rest­ing place, a fin­ished work." On the con­trary, it was a work in pro­gress, "a chal­lenge con­stantly re­newed." And it is up to all of us — edu­cat­ors, poli­cy­makers, cit­izens — to take up that chal­lenge. It is im­port­ant to re­mem­ber that "great" does not simply mean rich and power­ful, but mor­ally great — rich in mind and spir­it, not just in pock­et.
At Welles­ley, we are still heed­ing the Great So­ci­ety's battle cry, and are ex­cited that it has been reawakened by this ad­min­is­tra­tion — we are among those 100 col­leges that re­spon­ded to Pres­id­ent Obama's call. Our in­nov­at­ive meas­ures such as My in­Tu­ition, en­hanced STEM pro­grams, ment­or­ing net­works, and stu­dent-sup­port sys­tems, however mod­est, are im­port­ant steps to­ward help­ing "every young mind" ima­gine and achieve full po­ten­tial. Col­lect­ively, with its re­newed fo­cus among so many col­leges, our coun­try may yet achieve LBJ's dream: equal ac­cess to high­er edu­ca­tion for all young minds, no mat­ter their fam­ily cir­cum­stances.