Add to Briefcase
Jan. 22, 2014, midnight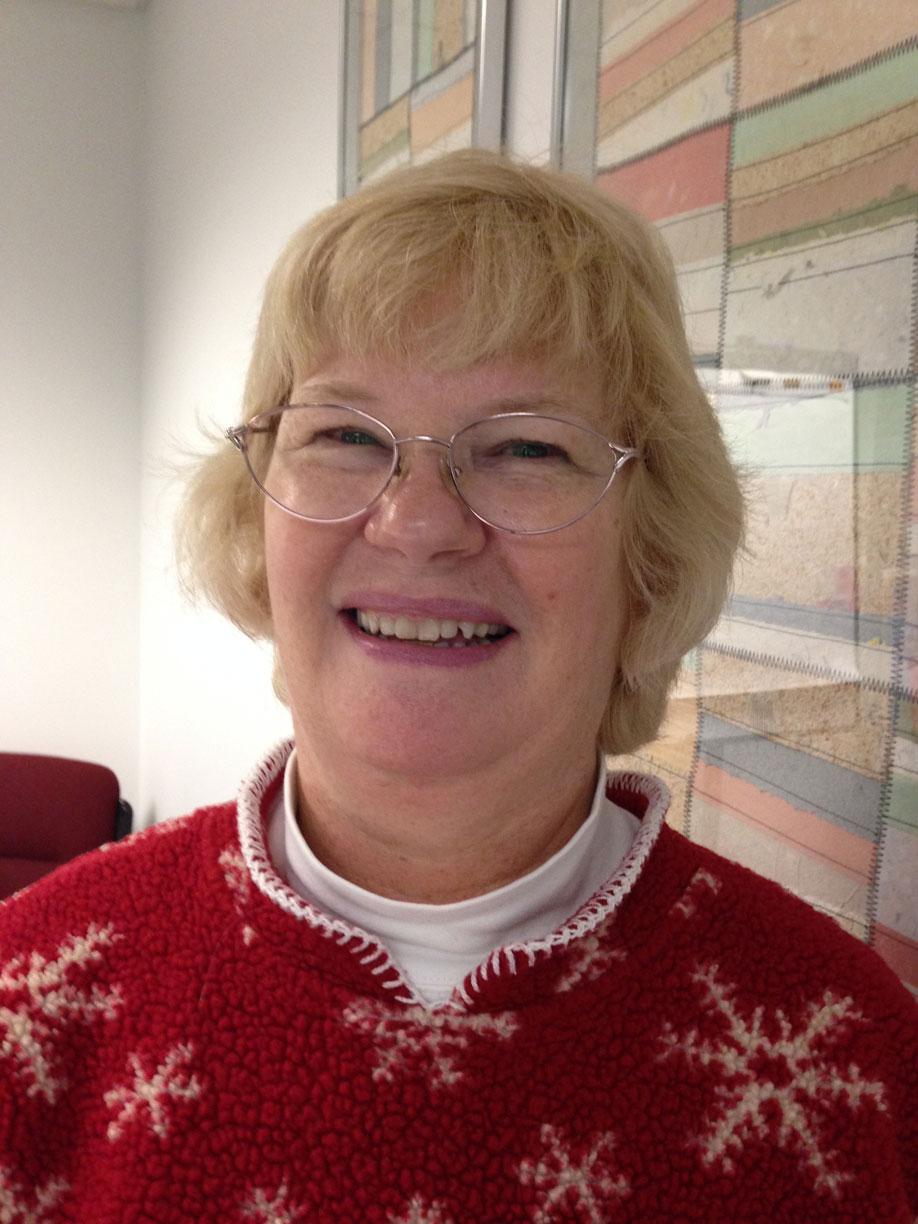 Nearly three years ago, an out-of-work car­penter came to my lib­rary in Ra­cine, Wis., to find a job. I dir­ec­ted him to our on­line job list­ings, only to real­ize mo­ments later that he had nev­er used a mouse be­fore. Over the next two hours, I taught the car­penter how to use the com­puter, cre­ate an email ac­count, and nav­ig­ate our state's on­line job portal.
There are thou­sands of people like the car­penter who de­pend on lib­rar­ies for job-search as­sist­ance, com­puter classes, and ac­cess to the In­ter­net in Ra­cine, a former man­u­fac­tur­ing cen­ter that now has the highest un­em­ploy­ment rate in the state. Our lib­rary and its tech­no­logy re­sources are a life­line for a com­munity in which 24 per­cent of res­id­ents live be­low the poverty level and 61 per­cent of stu­dents in the city are eli­gible for free and re­duced-price lunch.
At a time when more in­form­a­tion is mov­ing on­line and in­to di­git­al formats, our pat­rons highly value free ac­cess to books and the range of re­sources and pro­grams avail­able at the lib­rary. To ac­com­mod­ate the high de­mand for di­git­al ser­vices, we ad­ded sev­er­al In­ter­net-equipped com­puters to the com­puter lab and ex­pan­ded lib­rary space for laptop users. As a lib­rary dir­ect­or, I see stu­dents, par­ents, and read­ers turn to the lib­rary when they need home­work help, chil­dren's books, his­tor­ic­al in­form­a­tion, or re­search as­sist­ance.
For all these reas­ons and more, 90 per­cent of Amer­ic­ans say that a lib­rary shut­down would im­pact their com­munity, with blacks and His­pan­ics more likely to say pub­lic lib­rary ser­vices are very im­port­ant to them and their fam­il­ies. This new re­search from the Pew Re­search Cen­ter finds that 95 per­cent of Amer­ic­ans agree that lib­rar­ies play an im­port­ant role in giv­ing every­one a chance to suc­ceed. By of­fer­ing learn­ing ma­ter­i­als, as­sist­ance from lib­rar­i­ans, a safe and wel­com­ing pub­lic space, and a range of pro­grams, lib­rar­ies con­trib­ute to our qual­ity of life. Lib­rary ser­vices are es­pe­cially im­port­ant in my ra­cially and eco­nom­ic­ally di­verse com­munity, where ser­vice needs range from Eng­lish classes to Af­ford­able Care Act on­line-en­roll­ment ses­sions to a new Fiber Arts club for people to share, learn and de­vel­op their craft.
De­mand for lib­rary ser­vices has in­creased stead­ily over the past few years. Ac­cord­ing to an Amer­ic­an Lib­rary As­so­ci­ation study, pub­lic de­mand for di­git­al train­ing and tech­no­logy classes in­creased 36 per­cent from 2011 to 2012, while the de­mand for pub­lic In­ter­net-con­nec­ted com­puters in­creased 60 per­cent. The Pew study found that 72 per­cent of all Amer­ic­an adults have either used a pub­lic lib­rary in the past year or live in a house­hold with a fam­ily mem­ber who is an act­ive lib­rary user.
Lib­rar­ies have a par­tic­u­larly strong con­nec­tion with par­ents and school-age chil­dren. Ninety-four per­cent of par­ents say lib­rar­ies are im­port­ant for their chil­dren, par­tic­u­larly be­cause lib­rar­ies help in­cul­cate their chil­dren's love of read­ing and books and provide their chil­dren with in­form­a­tion and re­sources not avail­able at home. We serve chil­dren nearly from birth with early lit­er­acy ef­forts like our statewide Grow­ing Wis­con­sin Read­ers to learn­ing labs that sup­port hands-on STEM learn­ing and mul­ti­me­dia storytelling for chil­dren and teens. Lib­rar­ies help chil­dren get ready to read and sup­port the lifelong learn­ing that is es­sen­tial for suc­cess in a dy­nam­ic and in­creas­ingly tech­no­logy-sat­ur­ated world.
In our lib­rary, we have seen an in­crease in de­mand for high-speed In­ter­net, as well as e-books and on­line home­work help. Since 2011, our pat­ron de­mand for e-books has nearly quad­rupled while the de­mand for au­diobooks has in­creased more than 40 per­cent. Amer­ic­an Lib­rary As­so­ci­ation Pres­id­ent Bar­bara Strip­ling said it well: "The fu­ture of lib­rar­ies is both on­line and in per­son — high tech and high touch."
In an in­creas­ingly di­verse world, lib­rar­ies bring com­munit­ies to­geth­er and serve people of all ages and back­grounds. I hope more people will look to lib­rar­i­ans in policy con­ver­sa­tions ran­ging from broad­band ad­op­tion to 21st-cen­tury edu­ca­tion and learn­ing to pub­lic ac­cess to gov­ern­ment in­form­a­tion and re­sources. With more than 16,400 loc­a­tions, lib­rar­ies reach nearly every corner of this great na­tion, and we are part of the solu­tion in en­sur­ing every­one may be able to thrive in the di­git­al age.